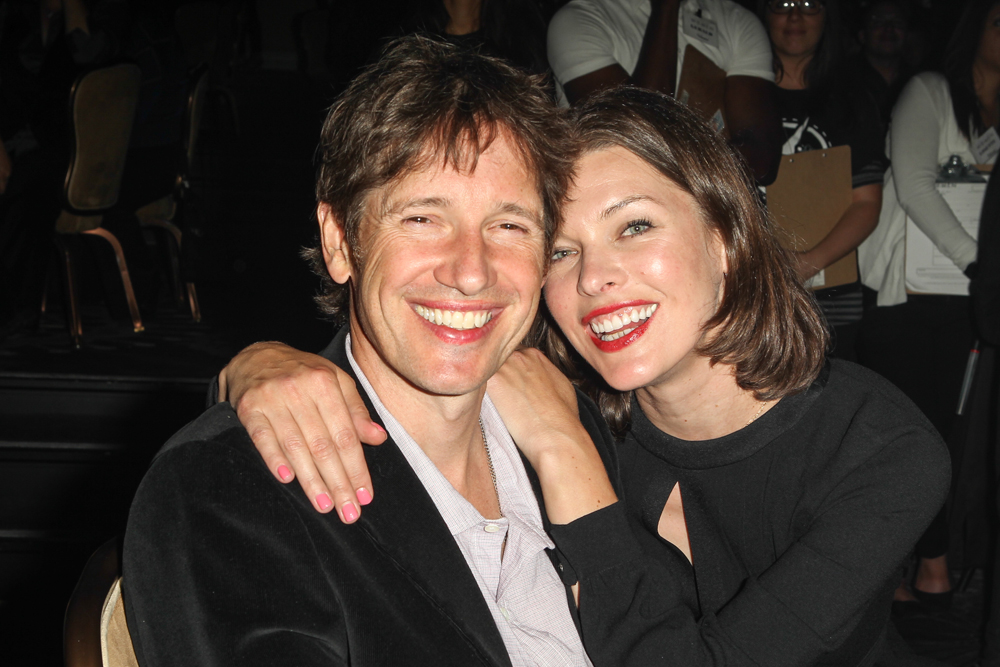 I've been following Milla Jovovich's career ever since she graced the cover of Seventeen at age 12. She was an incredibly successful model and appeared in some awful movies (although many people have a soft spot for Dazed & Confused) before breaking through with The Fifth Element. In her personal life, Milla used to be pretty wild. She married for the first time at age 16 and went through a second marriage a few years later. She settled down and eventually met her "forever" husband in Paul W.S. Anderson in 2002. They were making the first Resident Evil movie, and it was love at first zombie. Several RE films later, they are also parents to a 6-year-old daughter named Ever.
Milla's been very broody lately. It was only last week that Milla told Hello! (via People), "I want to have a baby and that is my number one priority. If I don't do it now, it will get more difficult the older I get." Milla is 38 years old now, and she doesn't have to wait any longer to be pregnant. She's made a very special announcement on her Facebook page:
Happy Monday everyone! This was originally going to be a post to tell you how excited I am about flying to Cape Town to begin working on Resident Evil: The Final Chapter. But … My husband Paul and I just discovered that we are expecting another baby!!!

So after a lot of discussion, we thought it would be in everyone's best interest to wait till the baby is born before we set out to try and tackle an RE movie. Between the stunt work and what will become my ever-expanding belly, we didn't think pregnancy and zombie killing are the best combo! Lol! I imagine the only thing I'll be killing in the near future is an endless supply of cupcakes. Yikes …

In all seriousness though, we want to make the best movie possible and that would be extremely difficult, to say the least, in my present condition.

I would like to take a moment to say thank you to everyone who has been working so hard on the movie in South Africa already and we are so looking forward to working with you all next summer. And when we arrive, it will hopefully be with the newest member of our little family! YAY!

Thanks so much for understanding! All the best! -m
[From Milla Jovovich on Facebook]
LOL at Milla's intention of making "the best movie possible" to top off the Resident Evil series. The first movie wasn't bad, but the rest of the movies are awful! I adore Milla, but the RE films are unwatchable to me. I get that they're based upon video games, which provides a built-in fanbase to keep the franchise going. The films are not only very lucrative, but they must be a labor of love for Milla and Paul.
The pregnancy news is amazing, especially with the timing of Milla's recent declaration to get pregnant. Girlfriend wasn't kidding around. Congrats to Milla and Paul!
Here are photos of Milla last week at LAX. She's not showing yet, right?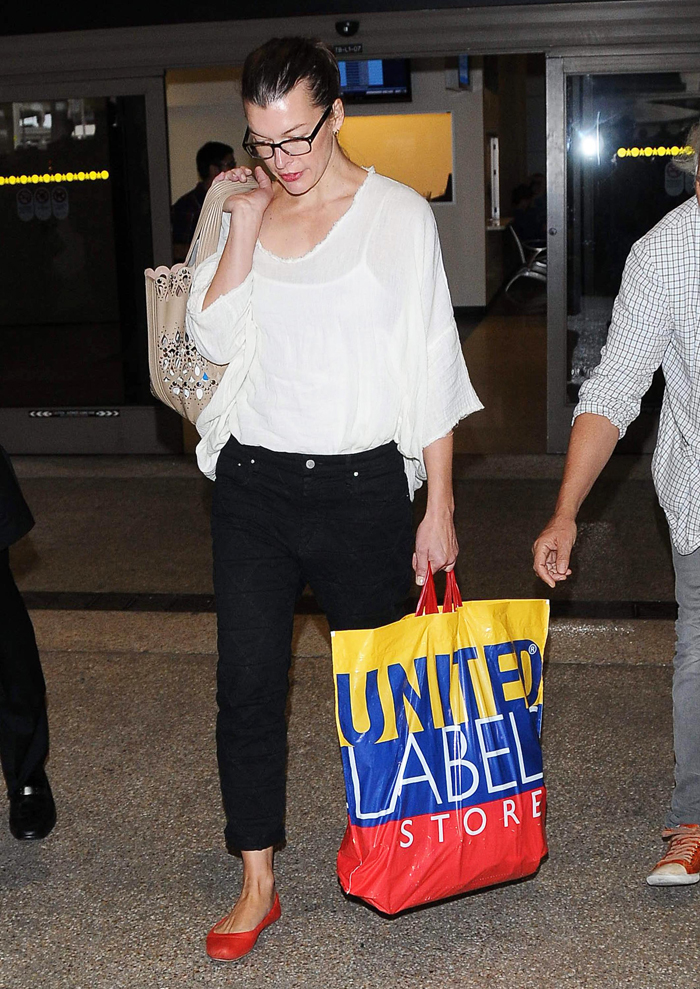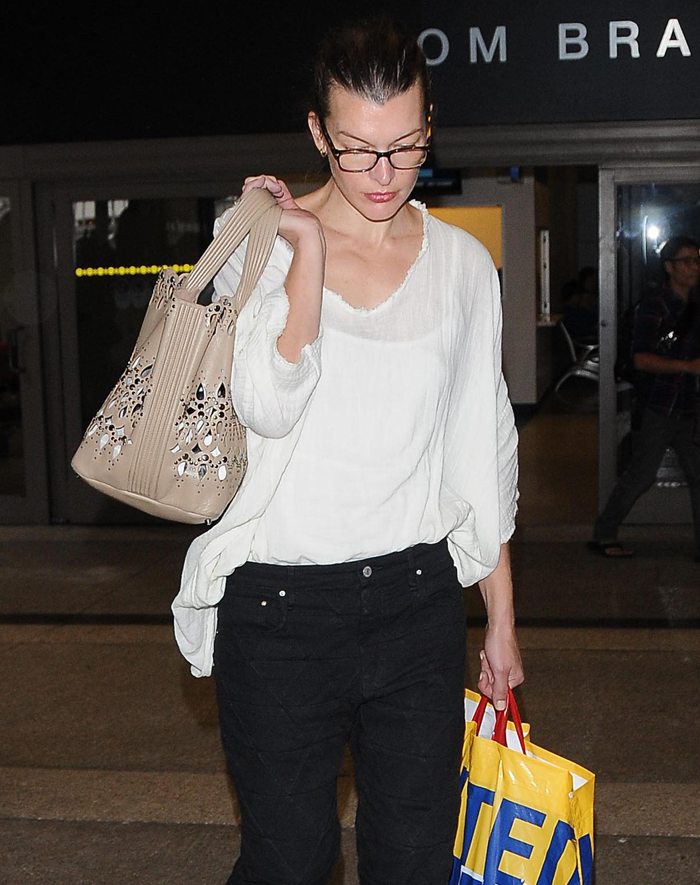 Photos courtesy of Fame/Flynet & WENN