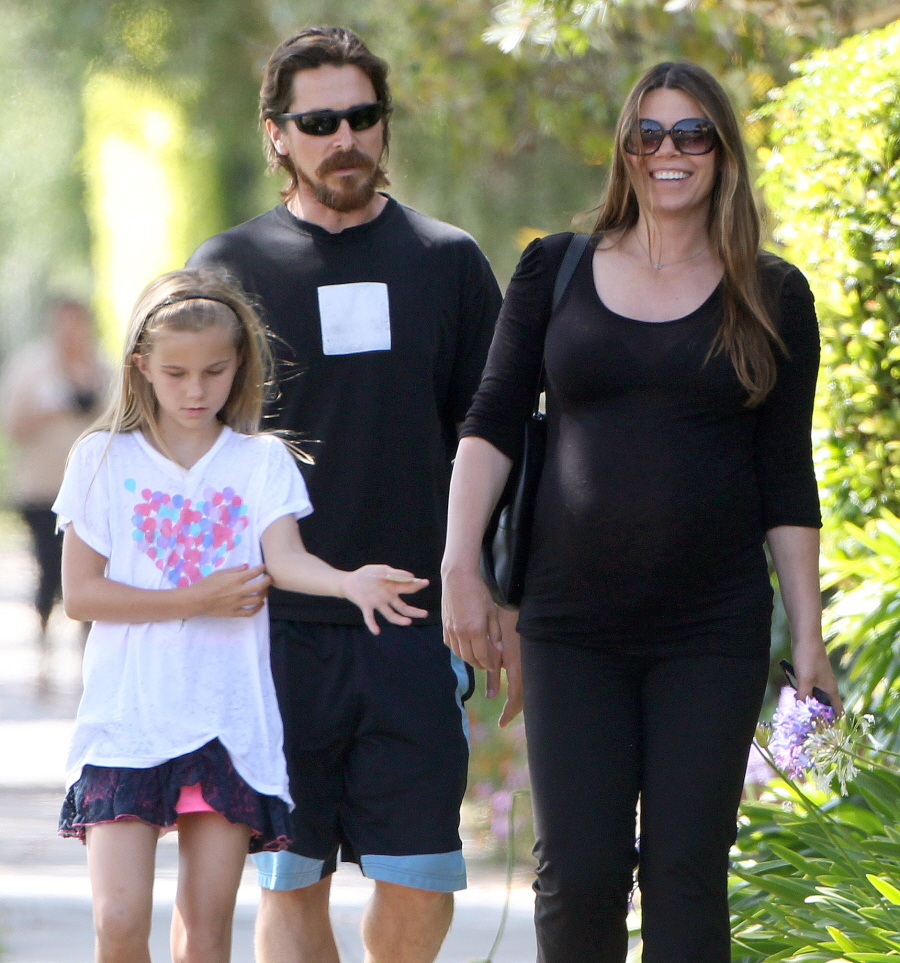 During the awards season earlier this year, Christian Bale kept one of the lowest profiles I've ever seen from a major awards contender. Part of it, I'm sure, was that Bale really didn't want another Oscar (he already has one for The Fighter). But part of it was probably that his wife Sibi Blazic was a few months pregnant and neither of them wanted to make a huge baby parade about it. Sibi didn't hide her bump, but there was no "OMG, you're having a baby!" press that usually comes with a celebrity pregnancy. Anyway, after the awards season was done, Christian and Sibi went back to being pretty undercover (save for a couple of candid pap shots). Which might explain why I sort of forgot that Sibi was pregnant. And now Christian and Sibi have welcomed their second child – a little boy!
Baby Bale is here! American Hustle star Christian Bale is a dad for the second time after he and wife Sibi recently welcomed their second child, his rep confirms to PEOPLE.

The couple are proud parents to a son, a source tells PEOPLE. No further details are available.

The notoriously private couple are already parents to a 9-year-old daughter.

Although the pair never addressed the pregnancy, they didn't need to after the actor's wife debuted her baby belly while walking the red carpet at the Academy Awards in March.

Bale, 40, and Sibi, a former model and makeup artist, were later spotted out for a stroll in May, with the mom-to-be showing off her burgeoning bump.
They're not even saying when Sibi gave birth! It was probably several days ago. Or a week or two ago. And considering how many outlets are confirming this, I'd say that Bale ordered his rep to merely confirm that the birth happened and that's it. I would love to know this baby's name, but Christian and Sibi seem to have decent-ish taste in names – their daughter is named Emmeline, and I could swear that he's referred to her with some kind of nickname like Em or Emme. We'll see. Actually, it will probably be a year or more before we find out the kid's name.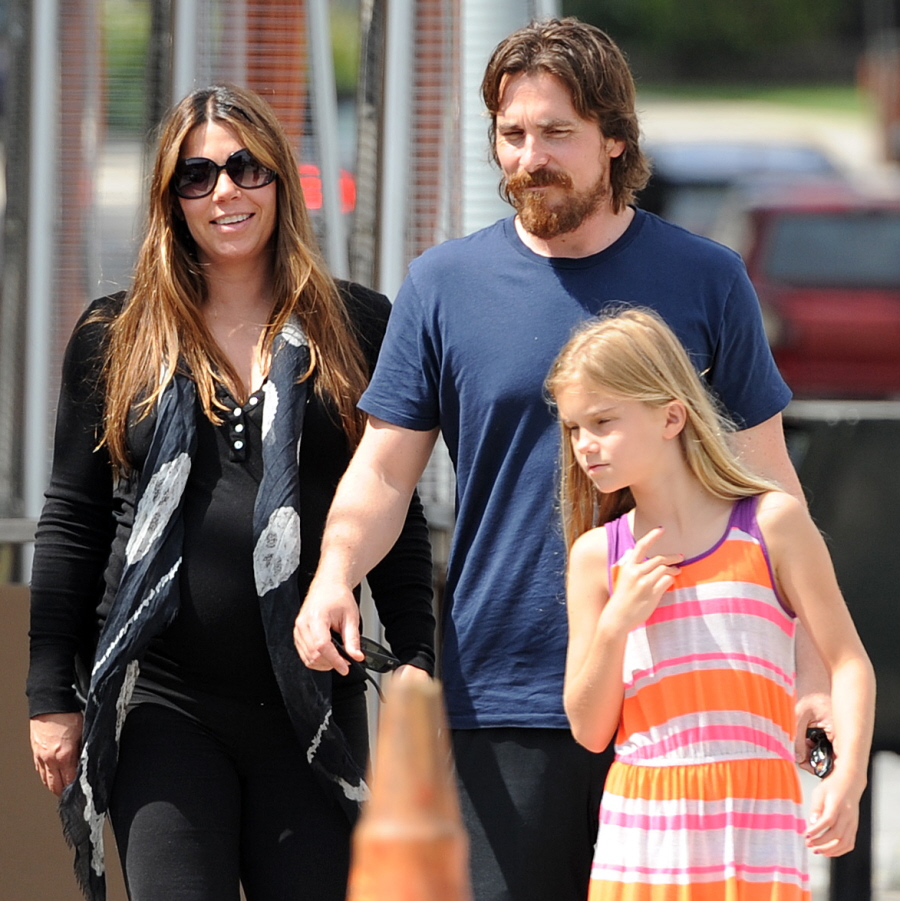 Photos courtesy of Fame/Flynet.