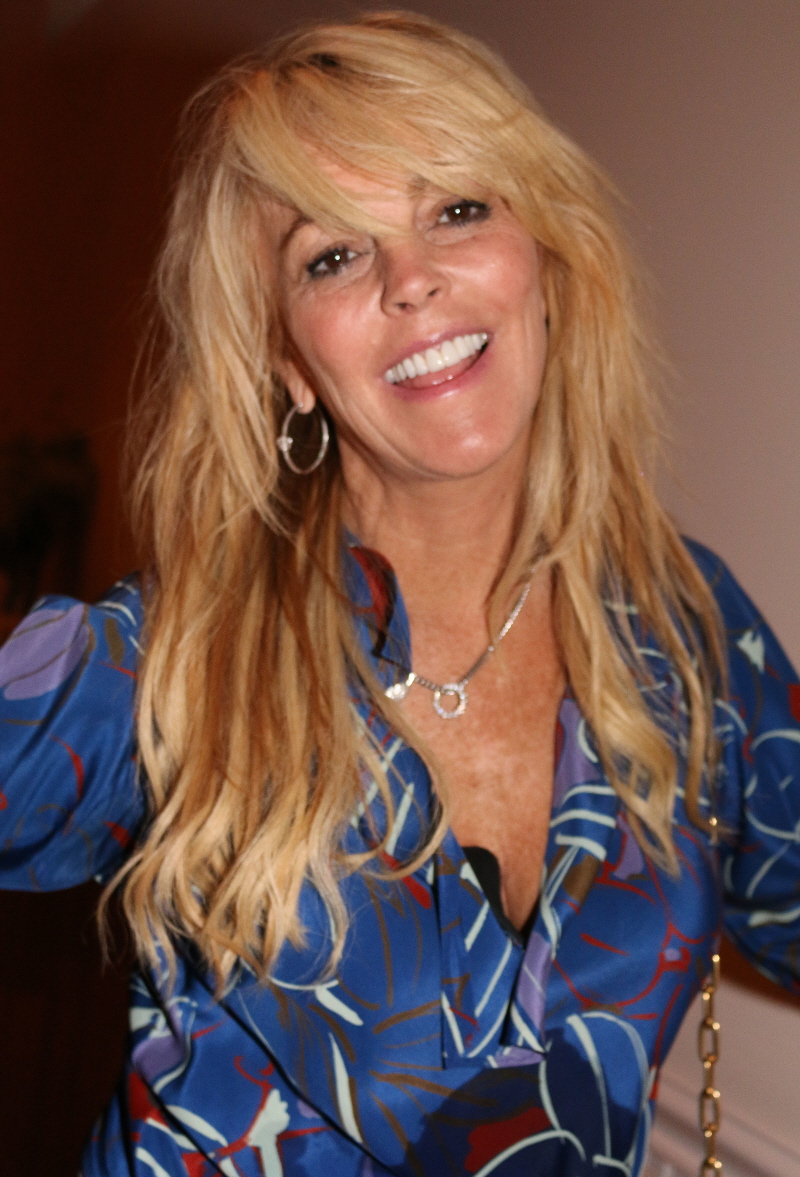 Where to start? Last year, Dina Lohan was arrested and charged with a DWI in Long Island. She was hammered and she tried to claim that the cops abused her (she later recanted that claim) and that she really wasn't that drunk (which was a crack lie). Back in April, Dina pleaded guilty to speeding and driving while intoxicated, and got community service and one of those Breathalyzers attached to her car's ignition. That same month, Lindsay Lohan told Andy Cohen on Watch What Happens Cracken that her mom "doesn't drink." LL then proceeded to booze and crack her way through Europe, and she recently claimed that she was cracking down for rehearsals of her London play. Not so much for either of them. Lindsay has joined her mom in the Hamptons and now both of them are getting fall-down drunk and cracked-out. So classy and elegant.
A drunken driving arrest hasn't stopped Dina Lohan from boozing it up in the Hamptons. Spies say the woman responsible for bringing Lindsay Lohan into the world was "absolutely hammered" at Red Stixs in Water Mill Saturday night while partying with two friends.

An eagle-eyed source tells us the pin-thin mom of three was "throwing back drink after drink, dancing and flailing about all over the place. She kept going up to people and striking up random conversations and stayed very close to the bar toward the end of the night."

Dina was also "dancing all over the restaurant and outside on the patio" before leaving at about 1 a.m.

Last fall, Lohan was busted for drunken driving while speeding on Long Island and sentenced to 100 hours of community service. Neither she nor her lawyer returned e-mails.

Meanwhile, Dina's charming daughter Lindsay was seen walking into 1Oak Southampton looking equally wobbly the same night. We're told Lindsay freaked out at a blond girl who sat at her table, before hanging out in the DJ booth with Lil Jon.
So much shade in just one little Page Six item. "Throwing back drink after drink, dancing and flailing about all over the place" and then ending the night by clinging to the bar, probably hitting on the bartender (that's the subtext). And Lindsay "freaked out at a blond girl" – how? I need details. Did she throw a drink in the blonde's face and scream "MOVE THAT CONE!!"?
Just take this as your weekly Lohan update – if you don't want to be run over or have a drink thrown in your face, don't go to the Hamptons this week.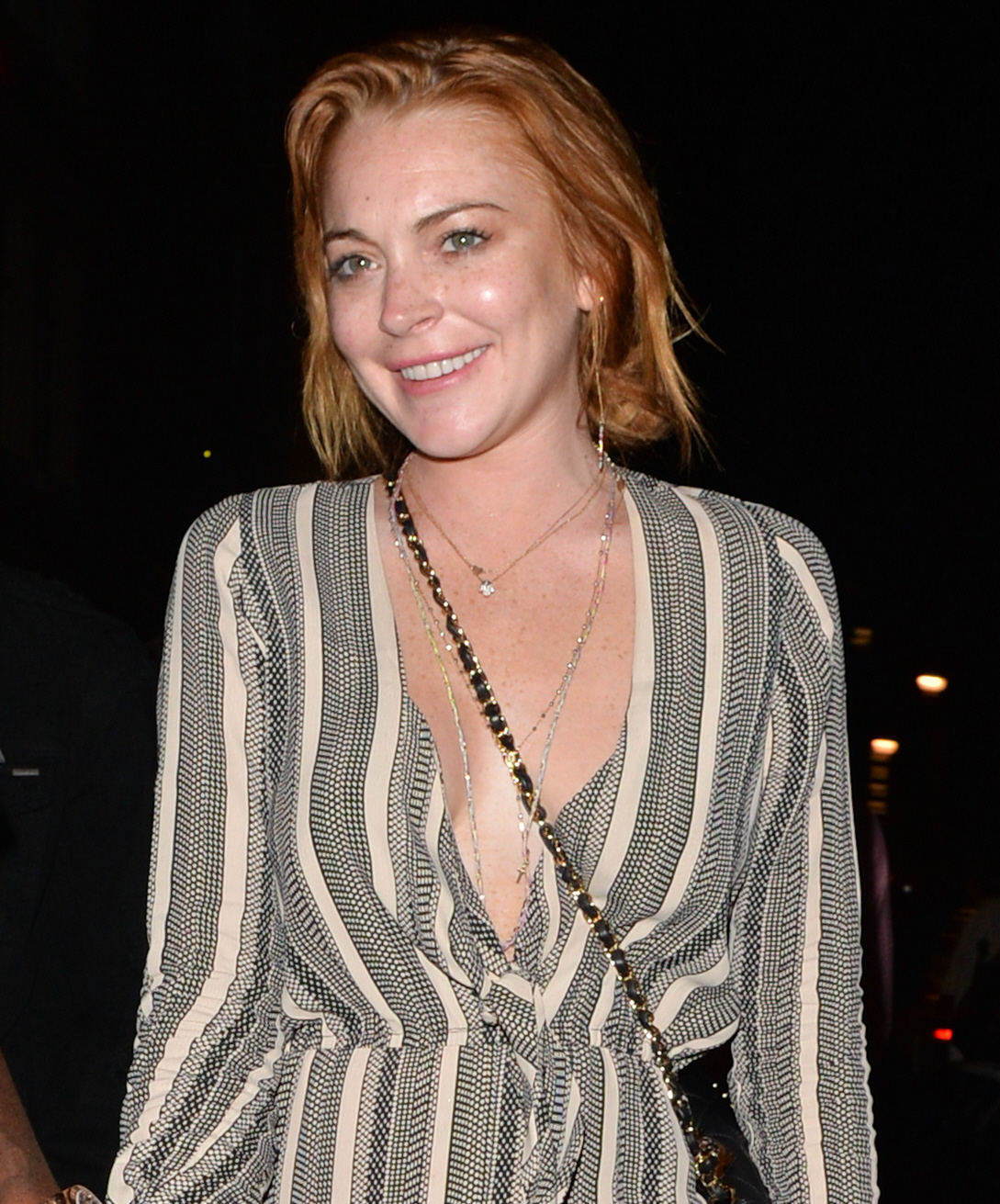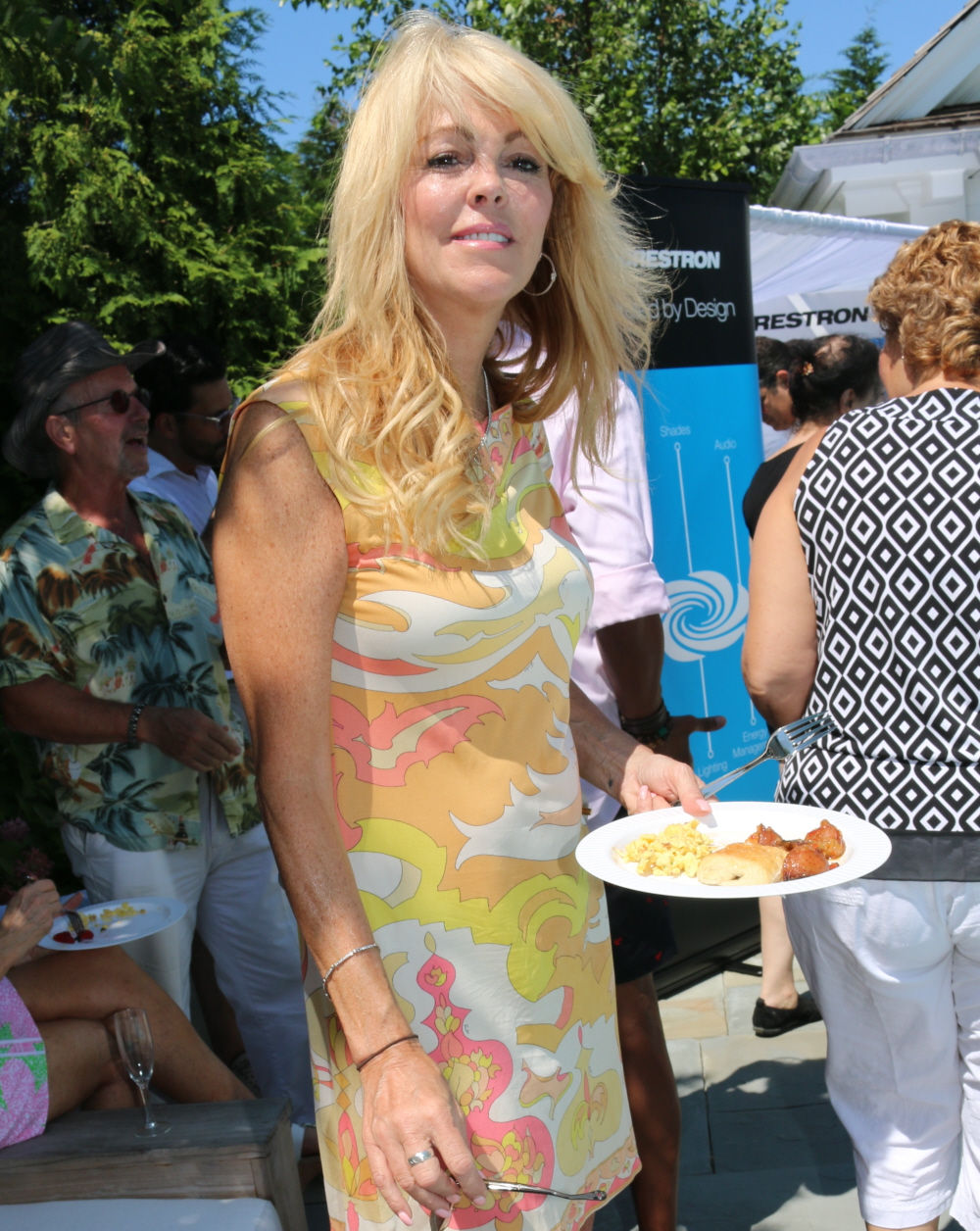 Photos courtesy of WENN, Pacific Coast News.