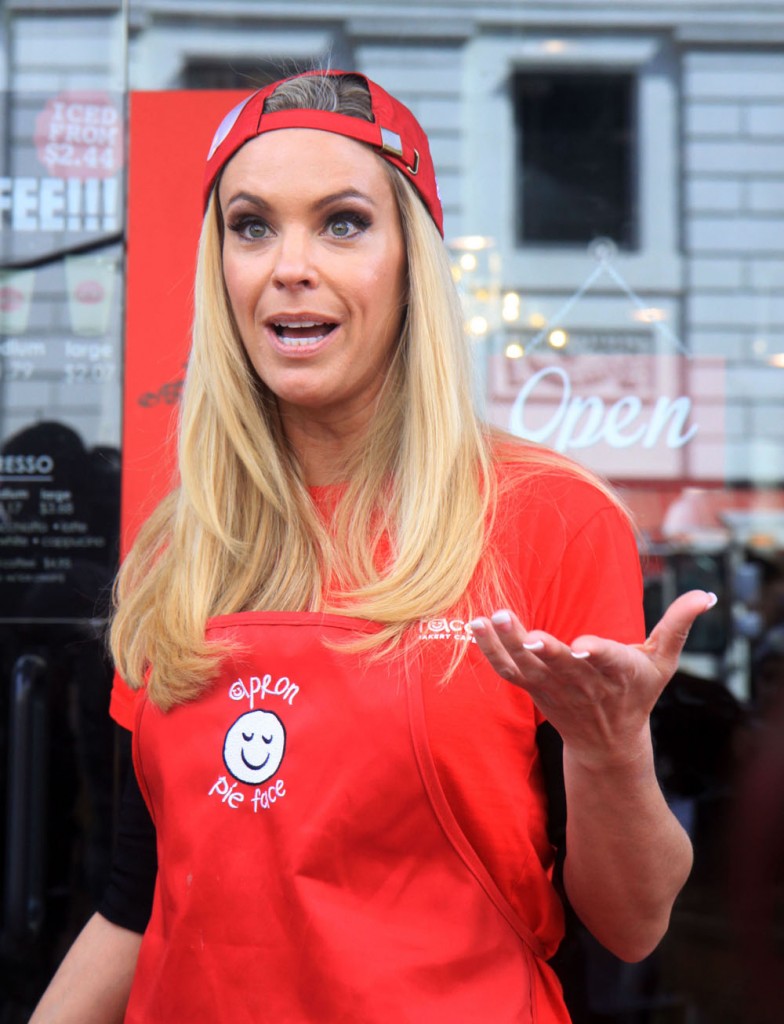 Just when you thought she was going to fade into the sunset, Kate Gosselin and her offspring are getting a series of TLC specials to air in December. The Hollywood Reporter announced the news and threw some mild shade on Kate, referencing the "awkward" Today Show interview in which Kate's daughters seemed to ignore her and refused to talk. THR also outlines the reasoning for more Kate Plus 8 specials: her one-off special, which aired in June "earned a strong 2.1 million viewers." They point out that the original show, Jon and Kate Plus 8, had almost 10 million viewers for their very special divorce episode. It's unknown how many specials will air, but there will be more than one.
So Kate isn't as popular as she originally was, but she's hanging in there. TLC and their advertisers don't care whether people are hate watching as long as they're watching.
Radar Online has more insider news on this announcement. Onlookers spotted Kate, her kids and her married "bodyguard," Steve Nield, filming at the Plimoth Planation in Plymouth, Massachusetts recently. Steve was thought to have left Kate and returned to his long-suffering wife, but I guess he came back as soon the money started flowing again.
Not only was the Gosselin, 39, gang spotted touring the historic landmark, but the reality star's bodyguard and rumored boyfriend, Steve Neild, was also seen cavorting around with the family.

"The film crew was shooting to the right of the photo, as Kate and the kids were heading in," eyewitness Jennifer Kelly told Radar. "Steve kept standing in front of me and blocking my view."

It turns out that the new specials will follow the Gosselins on their family vacation as they travel to Boston and throughout New England, according to The Hollywood Reporter. The specials will premiere in December.
I guess things are back to "normal" for Kate and her kids since cameras are following them for a while. I wonder what this means for Kate's "career" as a reality star. Does she realize that this is yet another one-off or is she still hoping to spin this into a more permanent gig? She's been talking for years about getting back on television and now that it's happening for her I can't help but wonder if she feels triumphant. She probably thinks it's just a matter of time before the public embraces her again. It's not about the kids. Kate will next appear on Celebrity Apprentice, which will air sometime this fall.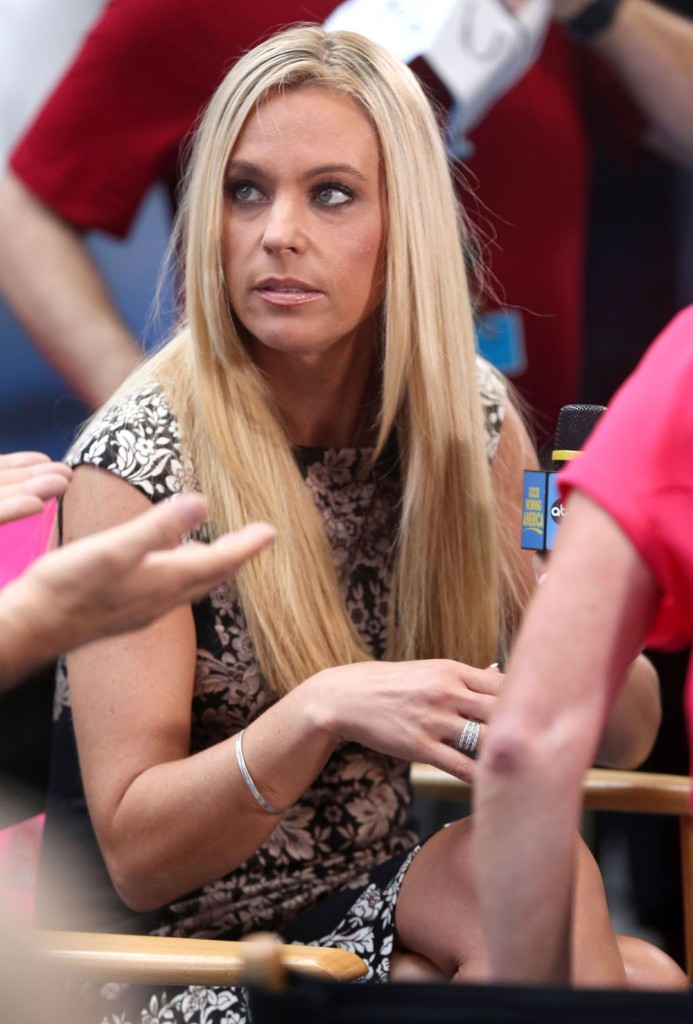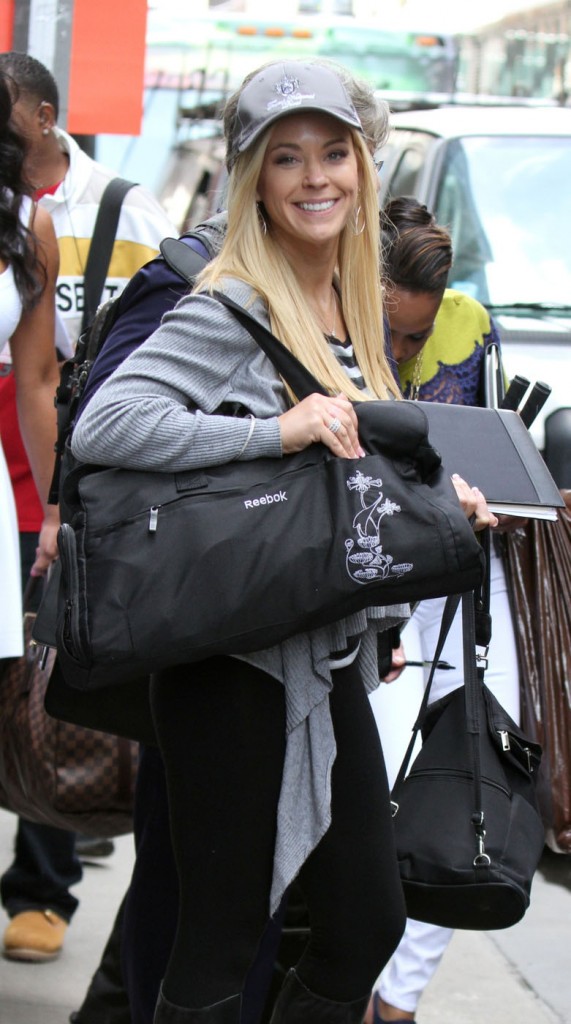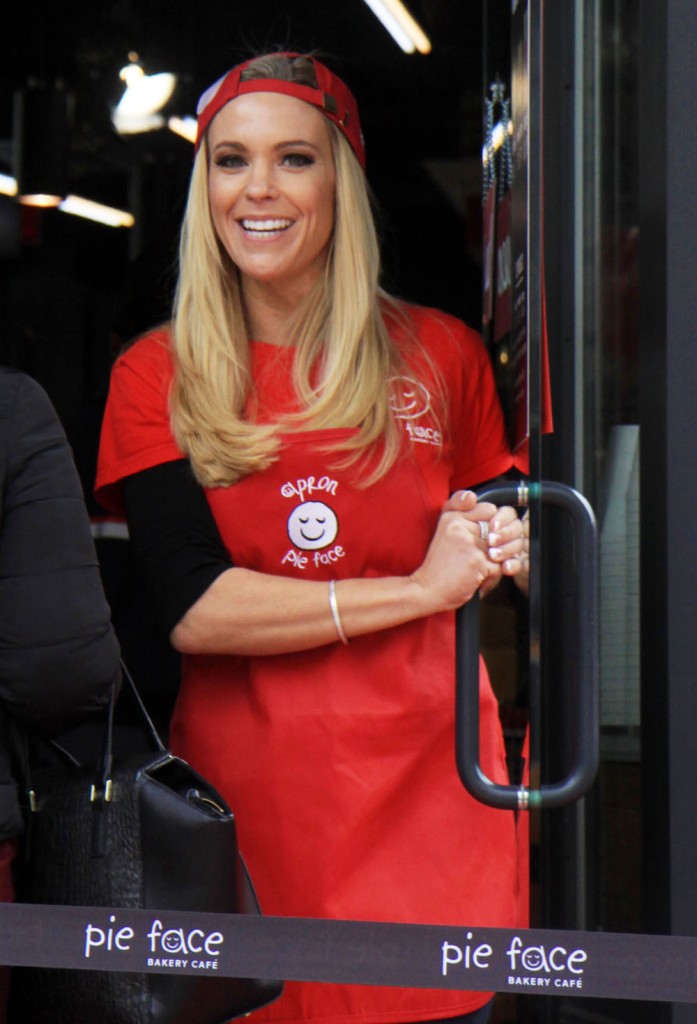 Kate Gosselin is shown filming Celebrity Apprentice this spring and at a GMA appearance in June. Credit: FameFlynet and Pacific Coast News