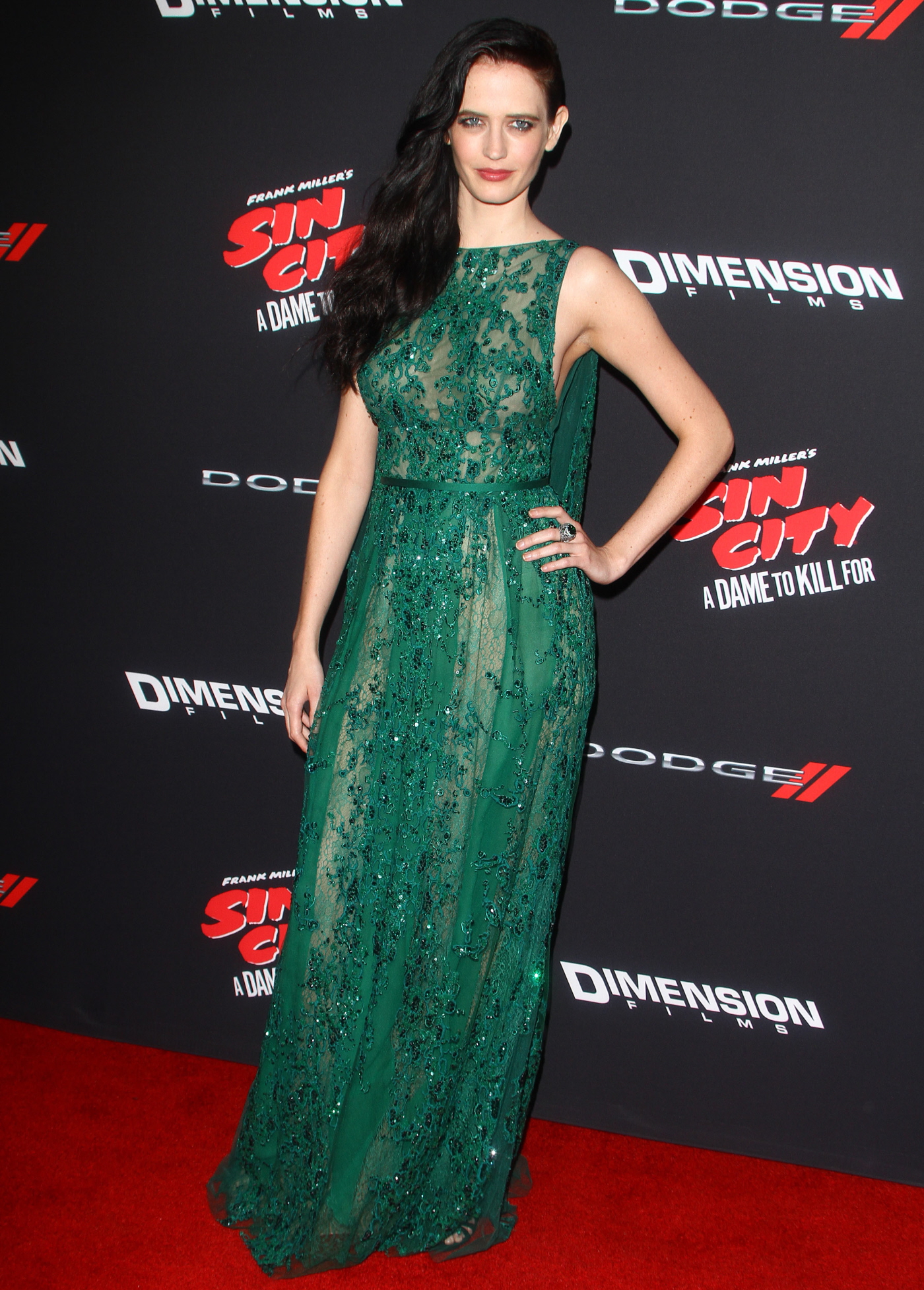 Here are some photos from last night's LA premiere of Sin City: A Dame to Kill For. I believe Eva Green is the dame in question. The premiere got a good turnout and it does seem like some people are very excited that this sequel finally got off the ground. But the red carpet wasn't all that special. Eva Green didn't even bring the major fashion drama! Eva wore this totally boring 2013 Elie Saab gown which looks like every other Elie Saab gown ever worn. I'm saying that as someone who genuinely thinks the Elie Saab designs are pretty, but I was hoping for something else from Eva.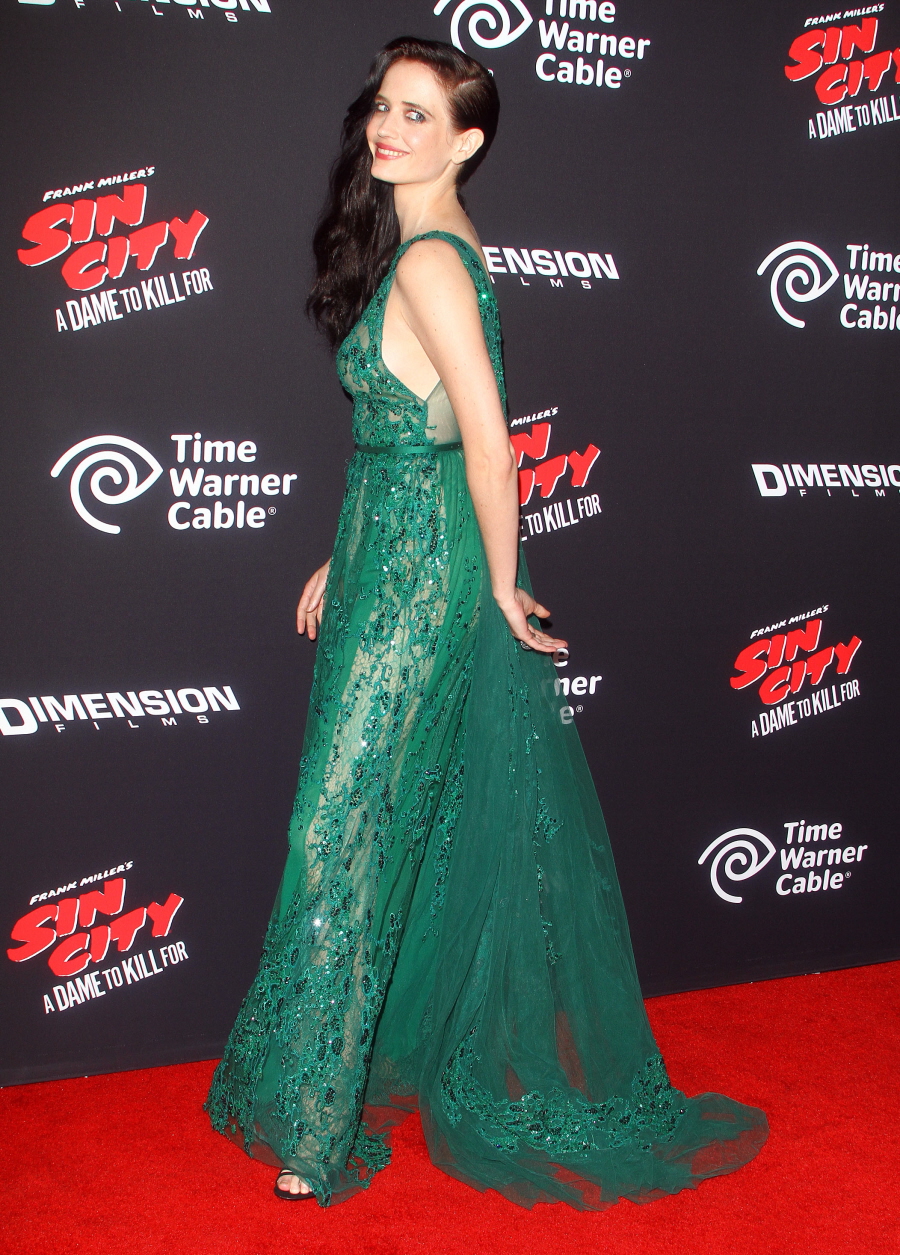 Next up: Jessica Alba in Zac Posen Resort 2015. I usually think Posen's dresses and gowns are tragically overworked and that he could use some editing. But I love this. I love the color, I love the fit and I love the butt ruffle. The butt ruffle makes it, if I'm being honest.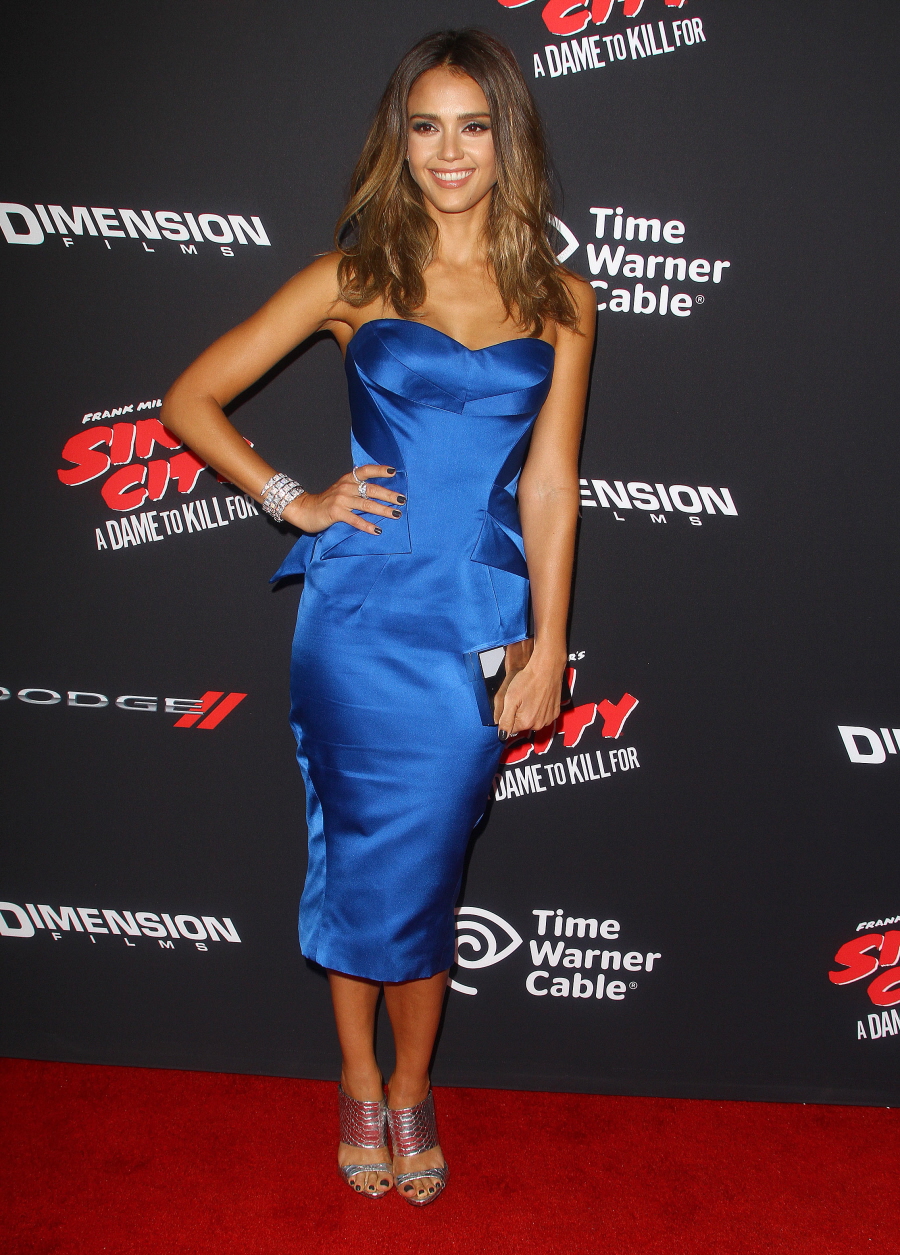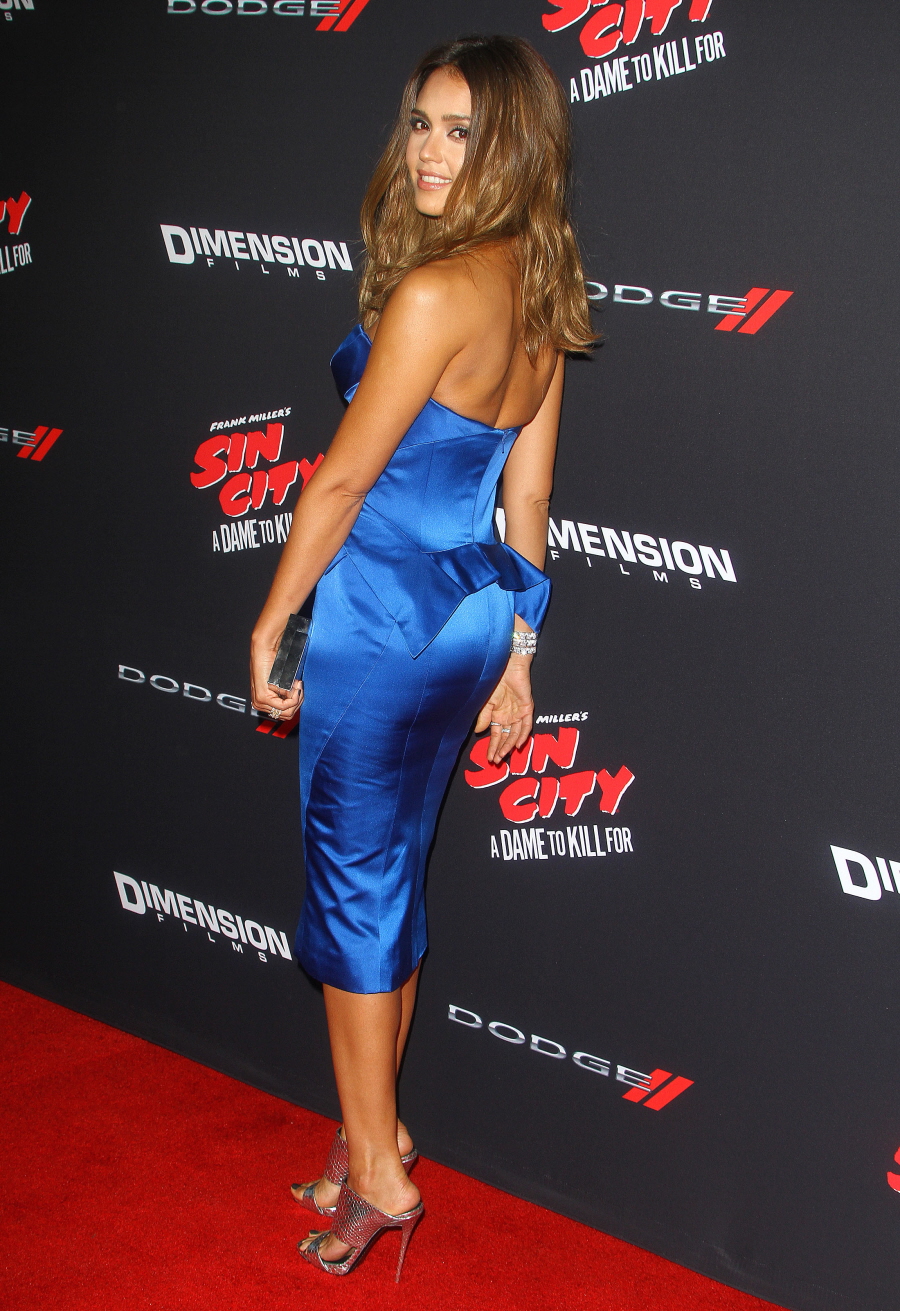 Jamie King wore a high bun and this Versace Resort 2015 gown. I'm kind of meh on it. It doesn't look bad and she styled it well, but I'm not in love with it.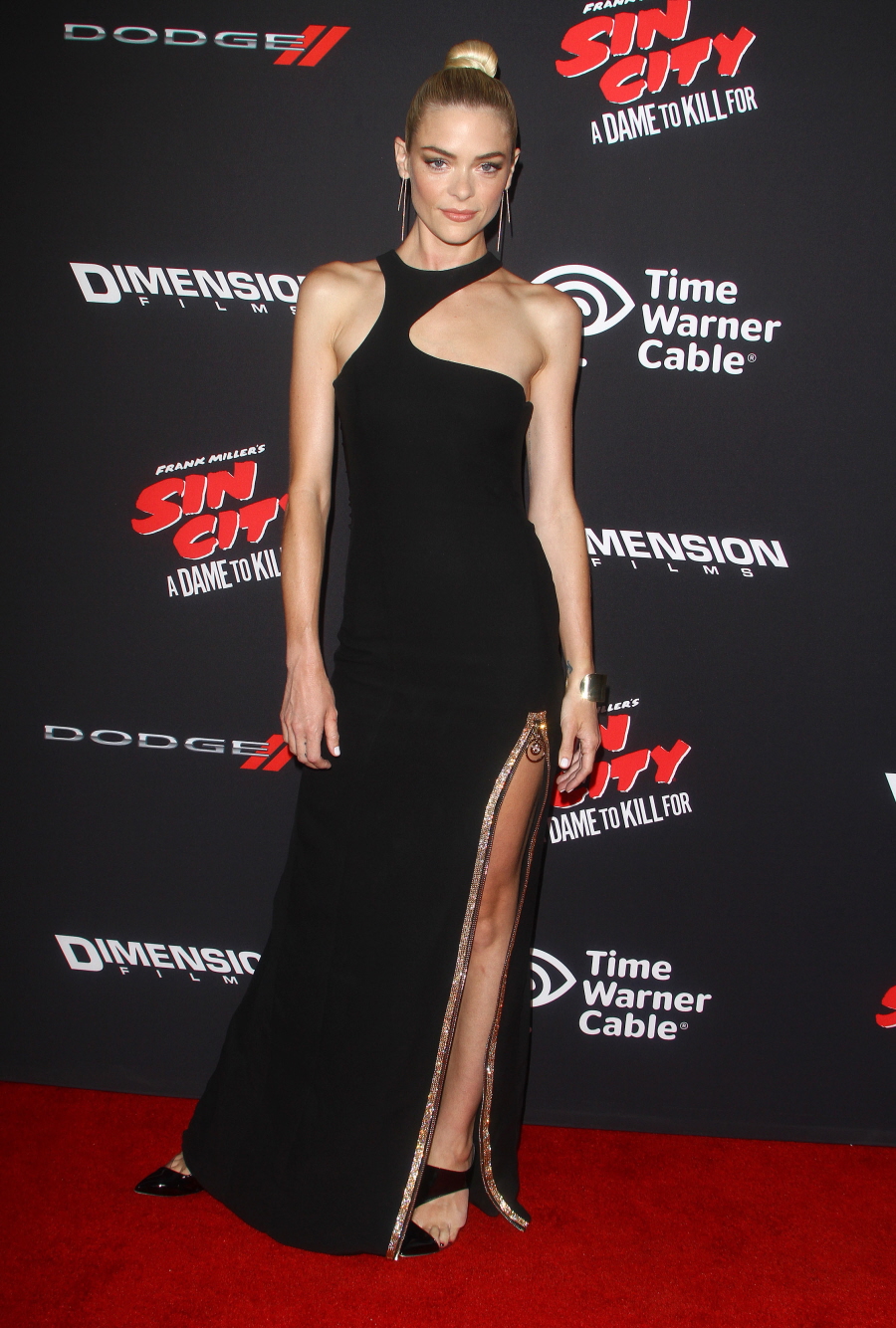 Rosario Dawson in ?? . I don't have the ID but I'm sure we've seen this dress before. Blah. It's pretty bad.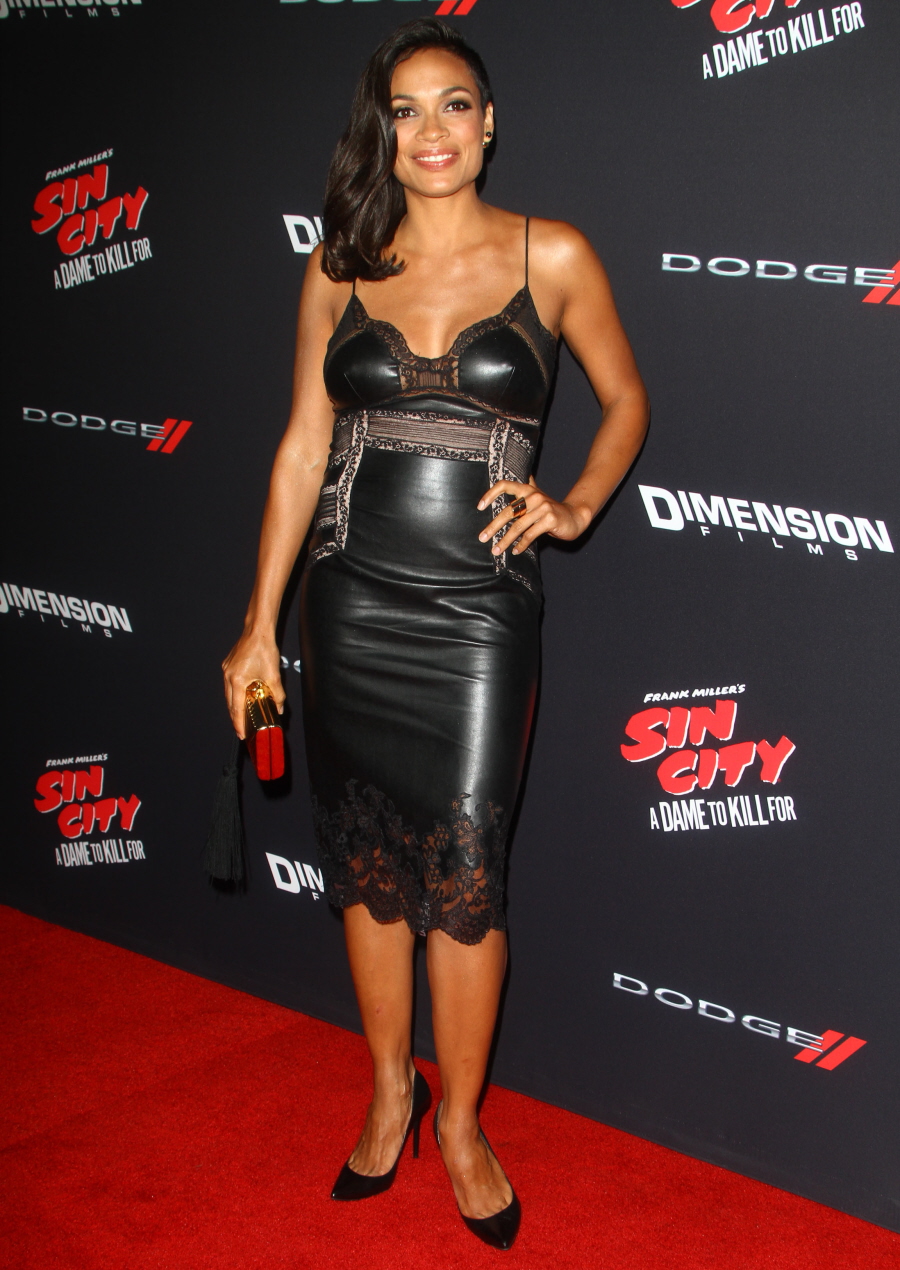 Jamie Chung in Pamella Roland Fall 2014. This is my least favorite look of the whole carpet. It's too heavy, too pageanty.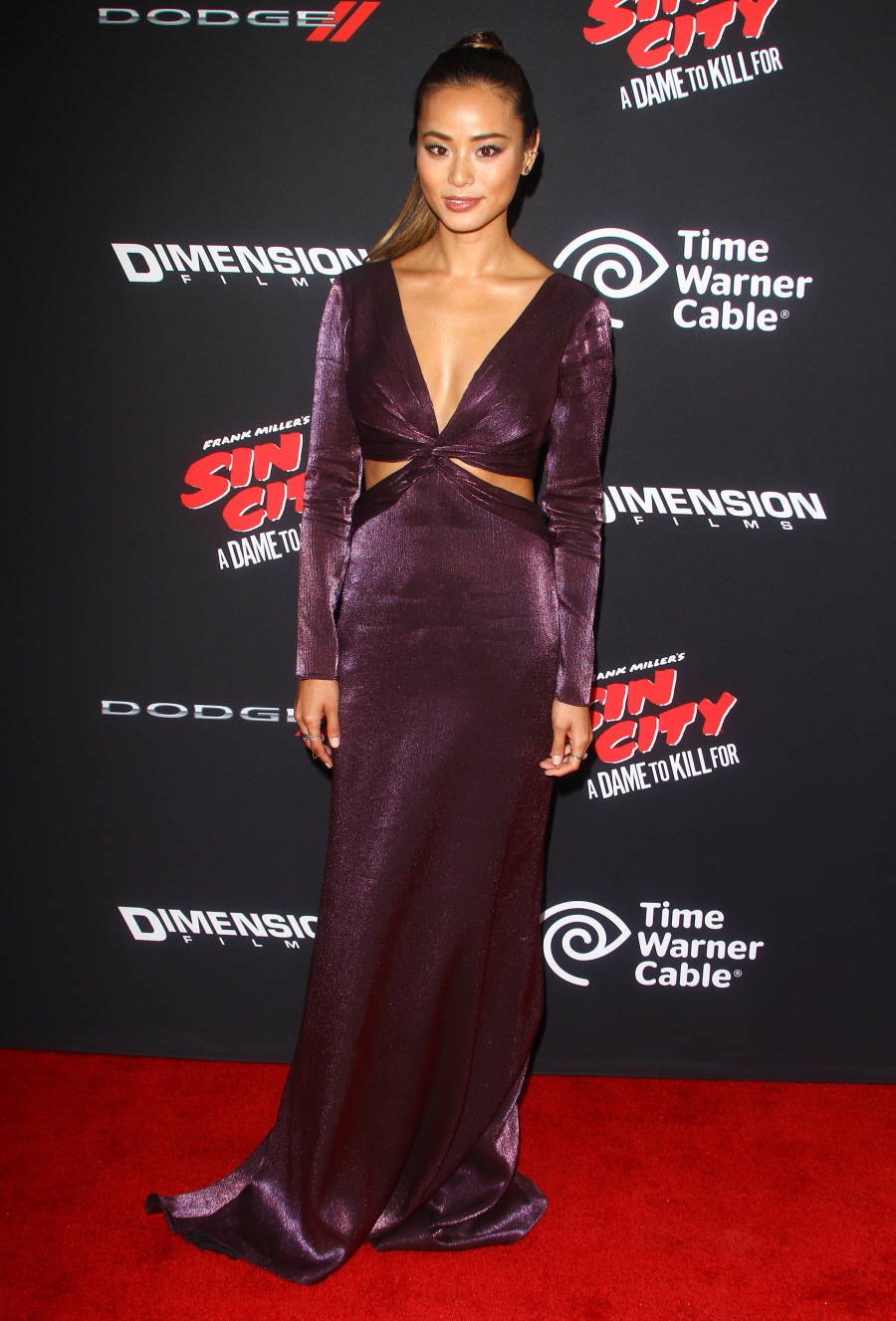 And just for fun, here's genuine heartthrob Demian Bichir (HOT) and Mickey Rourke with a wiglet from the John Travolta Collection.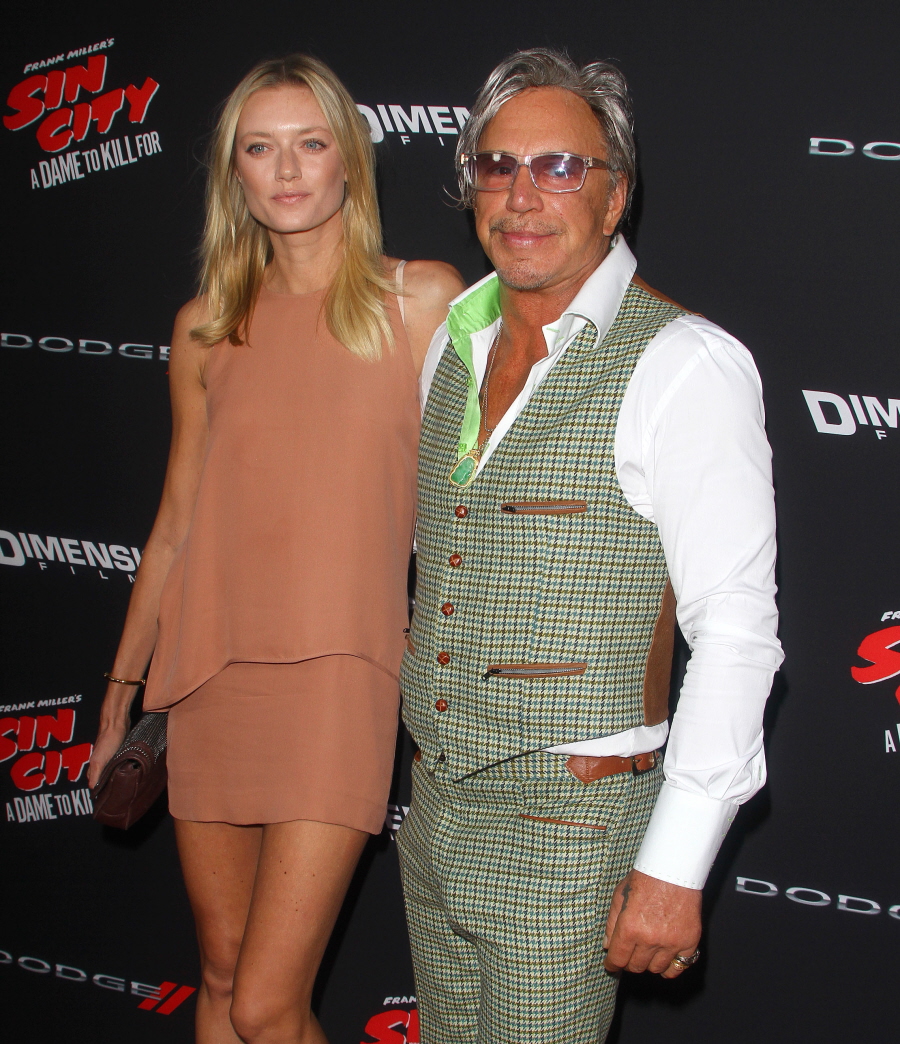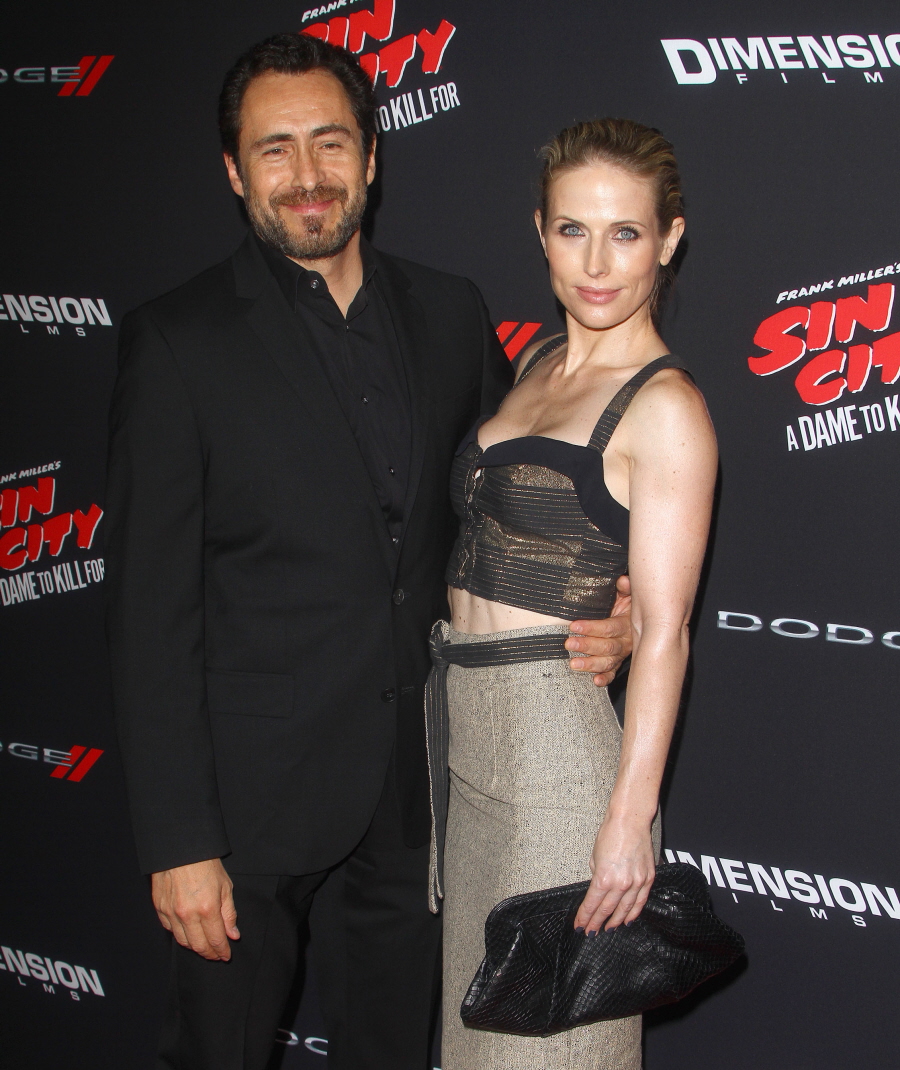 Photos courtesy of Fame/Flynet.