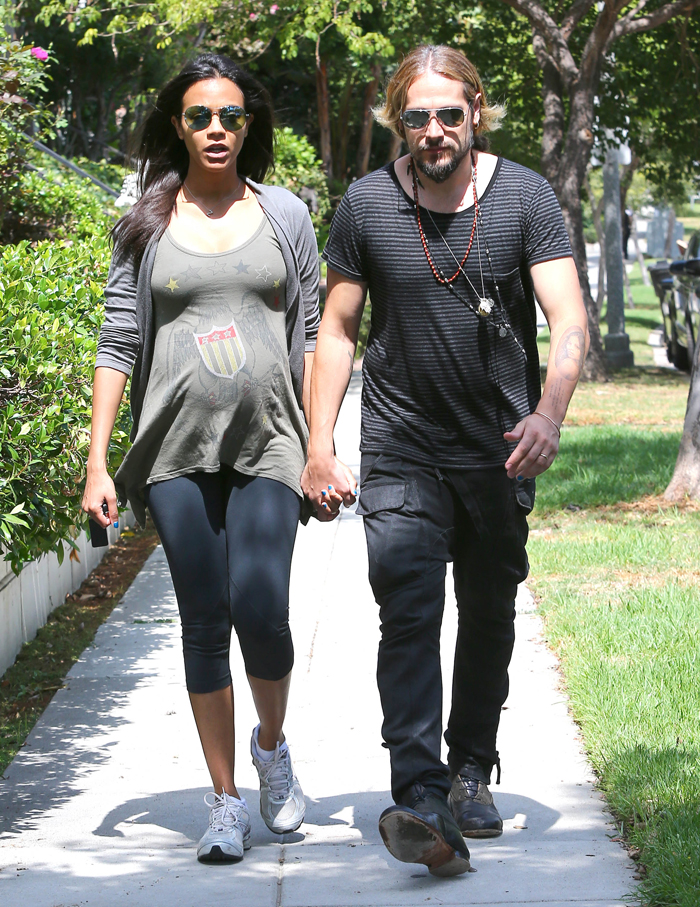 These are photos of Zoe Saldana and hubby Marco Perego yesterday before they took the ice bucket challenge. Zoe finally acknowledged her pregnancy (after lecturing the media for invading her privacy). There's no hiding that bump now. Zoe never actually comes out and says the "p" word, but she gestures towards her stomach and tells the camera that Marco will do the challenge in her place. A lot of you have talked about how irresistable Marco is, and I still don't see it. Don't listen to me though. I'm the one who confessed (in a moment of weakness) that I'd gladly borrow Dolph Lundgren for the day. What I want to know is this — after watching this video, do you still find Marco hot?
Dat shriek. Zoe nominated James Cameron, Francois Pinalt, and Salma Hayek.
The ice bucket challenge shows no signs of slowing. I wonder if Chris Evans will step up to the plate after Hemsworth called him out. No one has dared to nominate Scarlett Johansson, who is very pregnant and still capable of kicking all the other Avengers butts. If Evans accepts, he may nominate Anthony Mackie and Sebastian Stan. Stan has already been nominated (by his trainer) and chose not to participate in the internet's version of a wet t-shirt contest. I envision him in a darkened room, rocking quietly and weeping in fear of a nom from Evans.
Moving on to other celebs. I am excited that Eminem accepted Dr. Dre's nomination and anxiously await that video. Here's Tom Cruise's ice bucket challenge. He participated with Chris McQuarrie. Since this is the Cruise, he has to do the challenge BETTER than everyone else! Tom got his lifts all wet, and he actually dropped an "s" bomb. Tom usually freaks out when other people curse, yet it only took eight lousy buckets of ice to turn him. Time to hit the audit chair, Tom!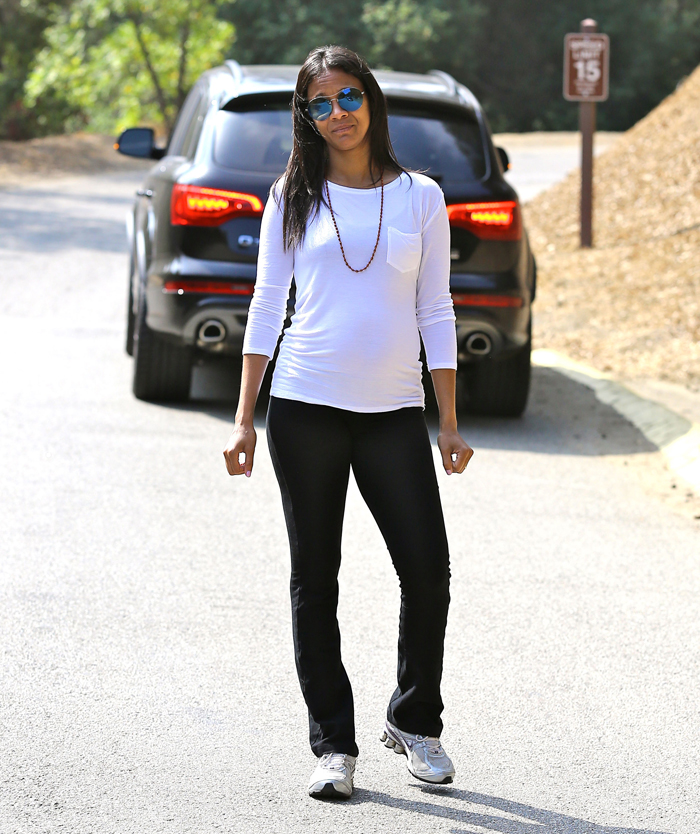 Photos courtesy of Fame/Flynet & WENN