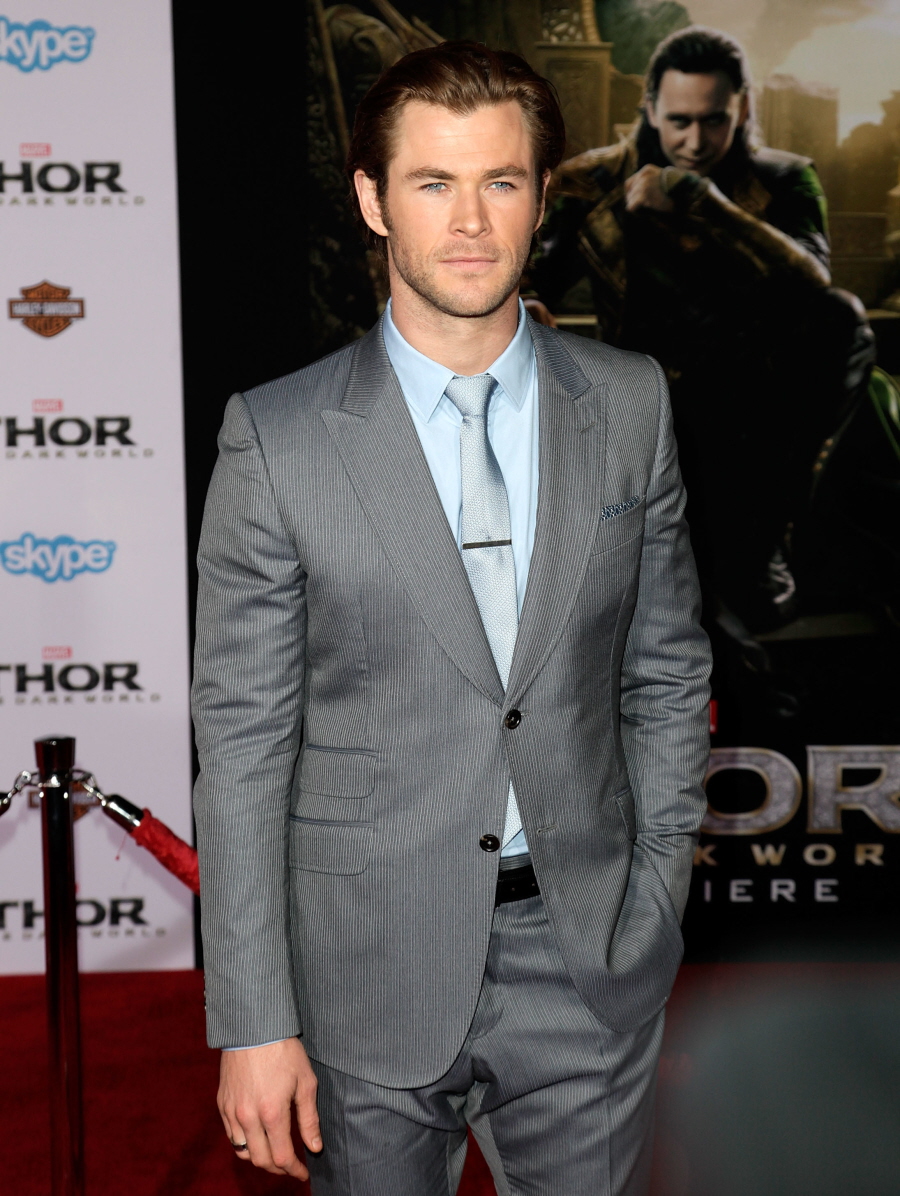 I really don't understand why men aren't taking off their shirts for the Ice Bucket Challenge. It also occurs to me that Tom Hiddleston failed to nominate his friend Chris Hemsworth during his Ice Bucket Challenge. I guess Tommy wanted to name-check his big brother Benedict Cumberbatch and his new BFF Luke Evans. What is going on with Luke and Tommy, by the way? They seem exceptionally tight these days. Anyway, Chris Hemsworth did the challenge and posted it first on his Facebook. ARMS. Very cold ARMS.
He nominated Chris Evans, Jeremy Renner and Mark Ruffalo. His Avengers buddies. Meanwhile, I nominated Chris for Dongs of Hope. Seriously, when is Dongs of Hope going to take off?
Chris's arms are so big right now because he's all bulked up for The Avengers: Age of Ultron. Chris has been with his boys in England for a while, filming the movie. I think he enjoys doing The Avengers movies more than the Thor movies, don't you? More bro time.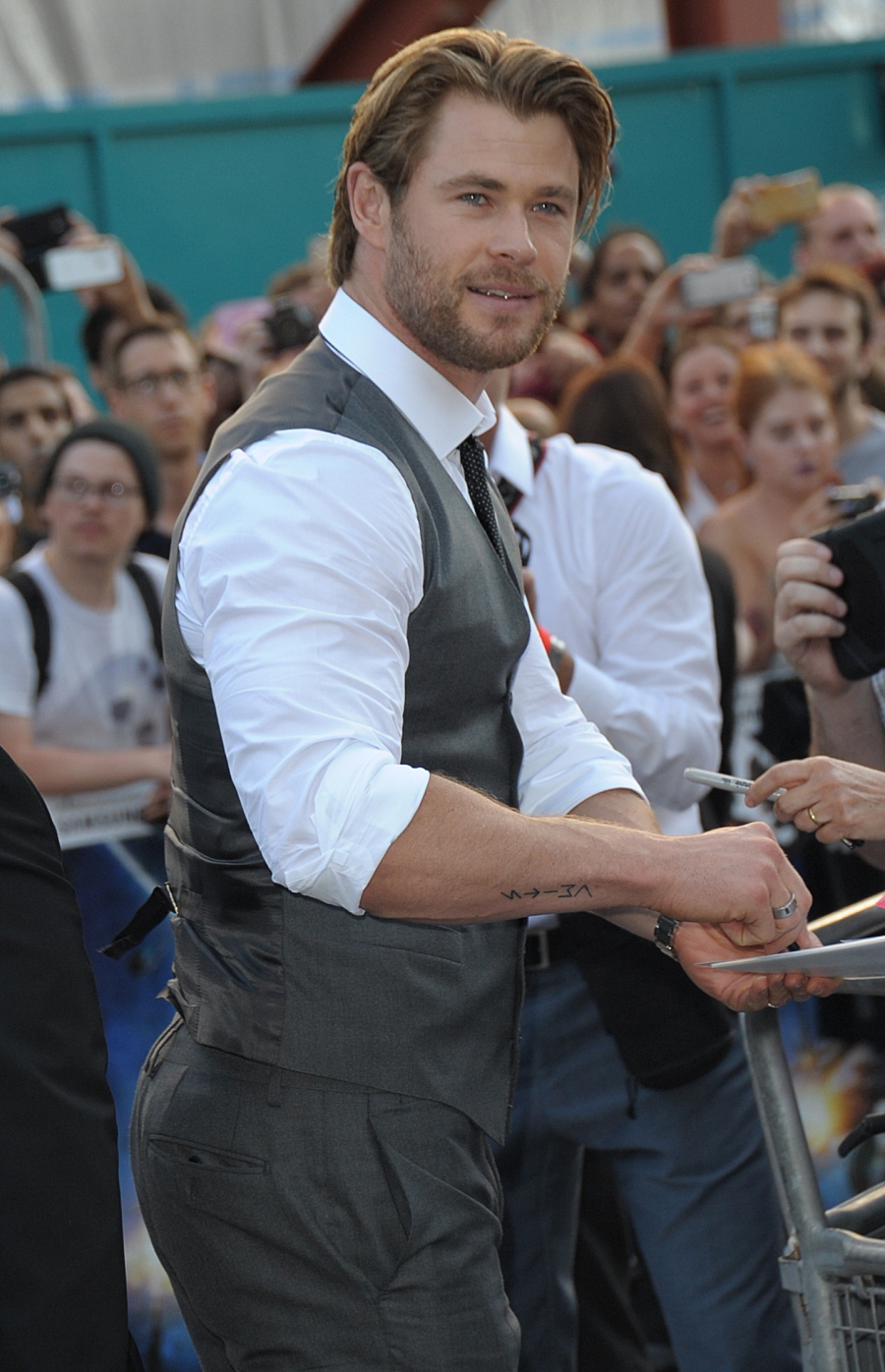 Photos courtesy of WENN.