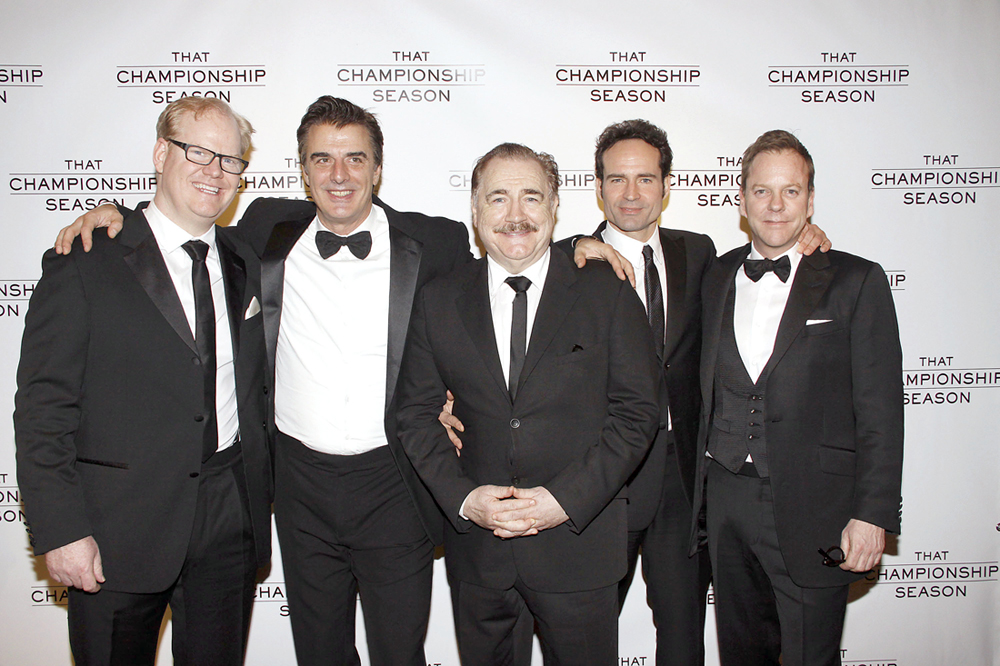 Kiefer Sutherland and Jason Patric publicly rekindled their friendship in 2011 for Broadway's That Championship Season. This was some 20 years after Jason ran off with Julia Roberts right as she was due to marry Kiefer. That was one bullet dodged, don't you think? The marriage would never have lasted. Kiefer eventually forgave Jason, and the rest is history.
Jason and Julia didn't last either. He went on to date Jennifer Jason Leigh and Christie Turlington. Then Jason hooked up with his baby mama, Danielle Schreiber. We've talked a lot about Jason's ongoing battle to gain parental rights even though the law considers him a sperm donor. Jason won an appeal, and the case will go to trial soon. Danielle has since made allegations of abuse and anti-Semitic remarks against Jason. I don't know who to believe at this point. The situation is a complete mess. Jason isn't doing himself any favors if this story from Star is true. He reportedly got sloppy drunk and lost his sh-t with some fans:
Talk about a Lost Boy! Jason Patric horrified pals Kiefer Sutherland and Dennis Quaid during a recent dinner at Santa Monica eatery Chez Jay. An eyewitness reports that a boozing Jason was worked up about his custody battle with ex Danielle Schreiber. "The more he drank, the angrier he got; he was ready to blow." So when two tourists politely approached the table, "Jason lost it," says the spy. "He screamed at them to screw off and go back to their trailer park! It was so scary!" Shocked, Kiefer and Dennis decided to bail. "They paid the check and split," recalls the witness. "It was an awful evening." Jason's rep was not available for comment.
[From Star, print edition, September 1, 2014]
Ouch. You know you're a massive, drunken douche when Kiefer Sutherland and Dennis Quaid are horrified at your actions. Dennis' most recent ex-wife supposedly left him because he's an angry drunk. Kiefer has tons of alcohol related issues too (again, RIP, Chrismas tree). Jason sounds like a bigger drunken boar than both Dennis and Kiefer combined.
Since Star mentioned The Lost Boys, I felt obligated to include a film still.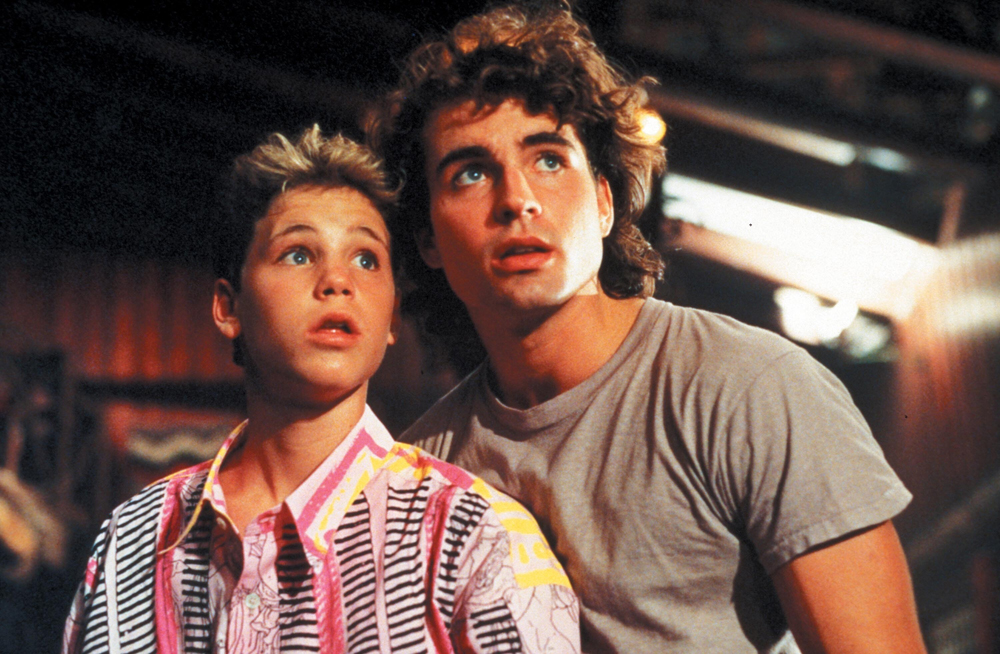 Photos courtesy of WENN