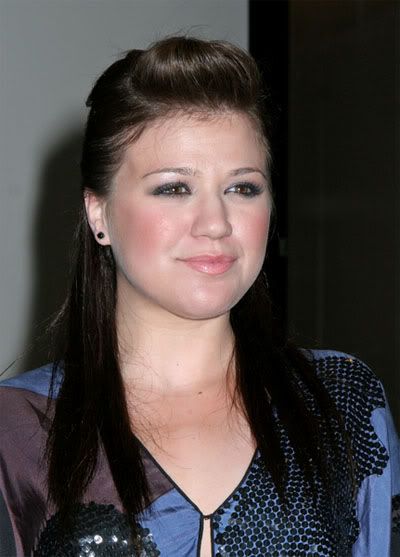 Kelly Clarkson's new album, "My December," will release on July 24th as scheduled despite an earlier rumor that the head of her record label, Clive Davis at RCA, hated it and wanted to scrap most of the tracks. Clarkson wrote all of the songs on the CD and wasn't about to let it get re-worked by executive order. She stood her ground, and the CD will come out just as she planned it.
Well-connected record company sources tell TMZ that Clive likes to exercise "creative control" over artist recordings and wasn't happy at all with Kelly's latest album, "My December." There are unconfirmed reports Clive wanted to shelve the entire album. TMZ has confirmed that the 75-year-old music mogul asked for "significant" changes and wanted to put the brakes on the CD. But Clarkson wasn't having any of it — especially since she wrote/co-wrote all the tracks on the record.

Sources tell us that Clarkson stood up to him and flat out refused to give in, and in the end she got her way.
I guess the commercial success of the album will be the ultimate deciding factor, and maybe Davis realized that Kelly is going to sell CDs even if it's not to his taste.
Here's a segment of Clarkson performing "Never Again" on the "Today" show. Thanks to TMZ for this video clip

Clarkson looks great on the "Today Show." I like her sleek hair and cute dress. She's mighty fug in these pictures outside of MTV TRL, though, with goofy puffed hair, and a weird patchwork black and blue dress with dark tights and high boots. Thanks to Photorazzi for these pics.