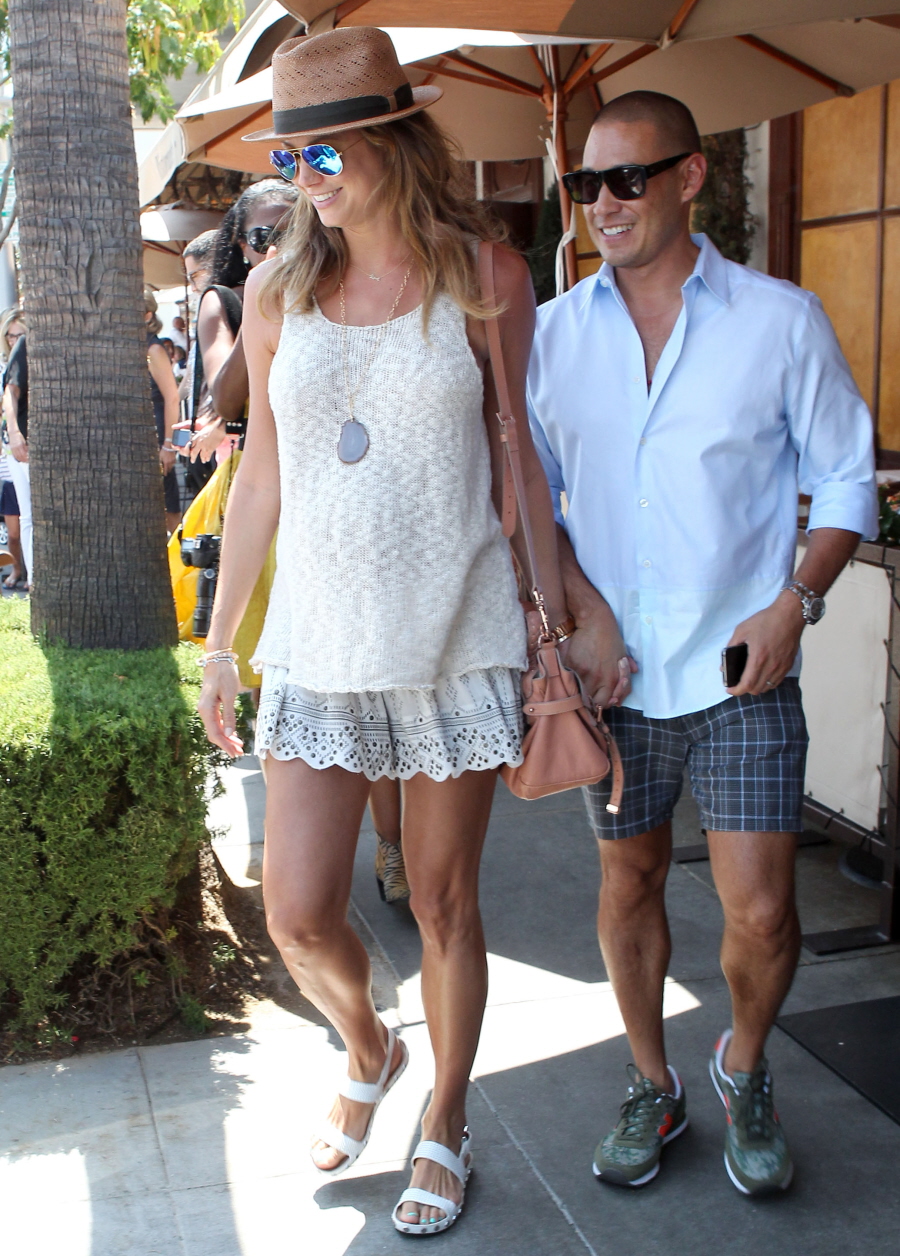 Well, I'm glad that's over. Stacy Keibler gave birth to her first child, a baby girl, on Wednesday. The announcement came on Friday. The next ladies to give birth are Eva Mendes and Mila Kunis, I believe. Anyway, Stacy wasn't too annoying in the last month of her pregnancy, but around May and June, she was going overboard. She acted like she was a pregnancy expert and she was fat-shaming other pregnant women for daring to eat donuts during their pregnancies. She was exhausting. But she shut up for the most part after people were like, "Damn, Stacy. Ease up." Anyway, she welcomed a healthy baby girl named Ava Grace.
Stacy Keibler's bun in the oven is finally fully cooked! The actress and TV host welcomed her first child, a daughter, with husband Jared Pobre on Wednesday, Aug. 20, she announced on her website Friday.

"Jared and I have been blessed with the new love of our lives. Ava Grace was born at home on Wednesday," she writes. "We've never experienced a level of joy and happiness like this before! Thank you so much for all of the special wishes and positive energy."

The pregnancy was smooth sailing for Keibler, 34, who announced she and Pobre, a tech entrepreneur, were expecting a baby shortly after the couple tied the knot in March during a beach ceremony in Mexico.

"I haven't had one day where I've been sick or tired," Keibler told PEOPLE.

Instead of morning sickness and third trimester exhaustion, pending parenthood brought only good things for Keibler, who told Fit Pregnancy her marriage was already stronger.

"Our bond is so strong and special and getting pregnant has made it even more so. It's been so much fun preparing to become new parents together," the mom-to-be said in May.
Thoughts on the name? Ava Grace is pretty, but at this point, it's like naming your child Boring McAverage. My apologies to everyone who named their daughters Ava and/or Grace, but those are like two of the top baby names this year and they've been super-popular for years, along with Isabella, Madison, Madelyn and Lily. All of little Ava Grace's schoolmates are going to be named Madison Grace and Lily Grace and Isabella Rose and Ava Madison. Surely there's a happy-medium between choosing the most popular baby name OR choosing a name like Saint Lazslo?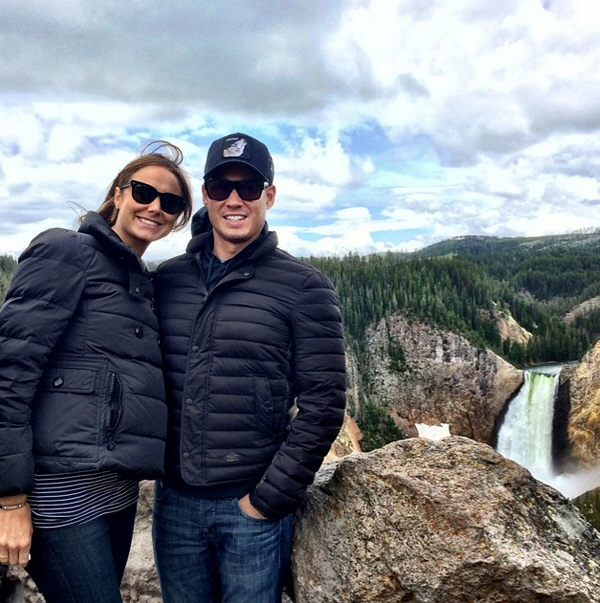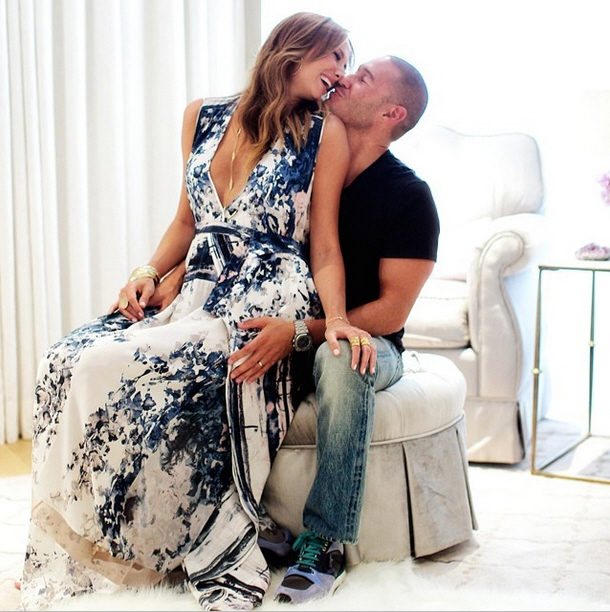 Photos courtesy of Fame/Flynet and Stacy's Instagram.