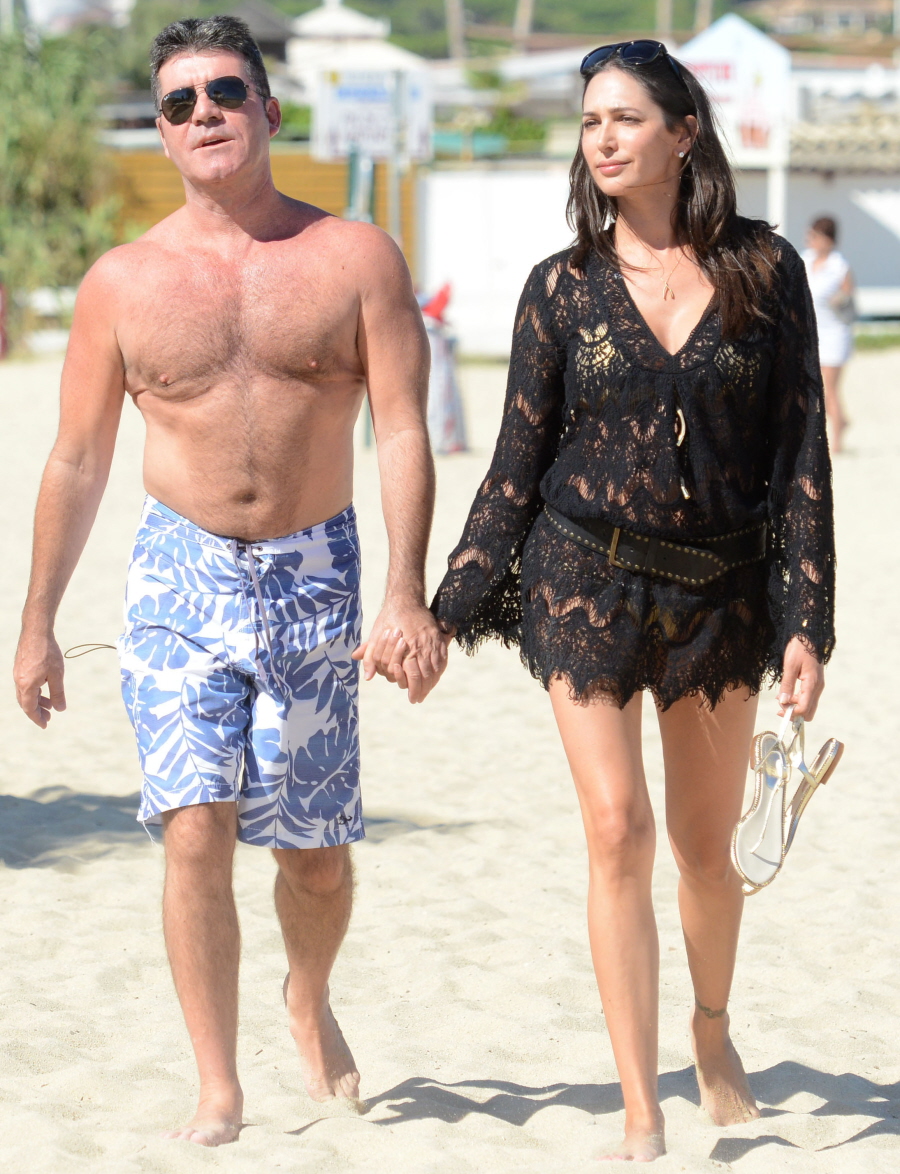 Simon Cowell and his "girlfriend" Lauren Silverman are vacationing in Saint-Tropez with their son Eric. If you haven't seen photos of Eric Cowell recently, OMG he looks like his father. It's like the Cowell genes are so strong that this baby just has Simon's face completely. No DNA test necessary. To his credit, Simon seems to be very engaged with his son, which is a good sign, I guess. I never thought I'd see the day when Simon traded in his harem for nappies, but that's where we are. And it's fine. He seems happy.
Anyway, there are many photos of Simon's furry moobs and Simon and Lauren frolicking on the beach. My eyes were assaulted, so I thought I would pay it forward. You are welcome!! Simon and Lauren have always given off this vibe of "LOOK AT US, WE ARE SO HAPPY" which I always thought was just an immediate by-product of the shady way they got together. But Lauren is seeming increasingly useful to Simon, especially given the recent rash of "gay rumors."
I've said this before and you guys have yelled at me, but I really do think Lauren is beautiful. Most of Simon's ladies are beautiful, granted, but I think Lauren has an especially pretty look about her. It wouldn't surprise me at all if Simon and Lauren wanted to have another baby. Also: Lauren is really good at looking like she adores Simon, right? Get that money, girl.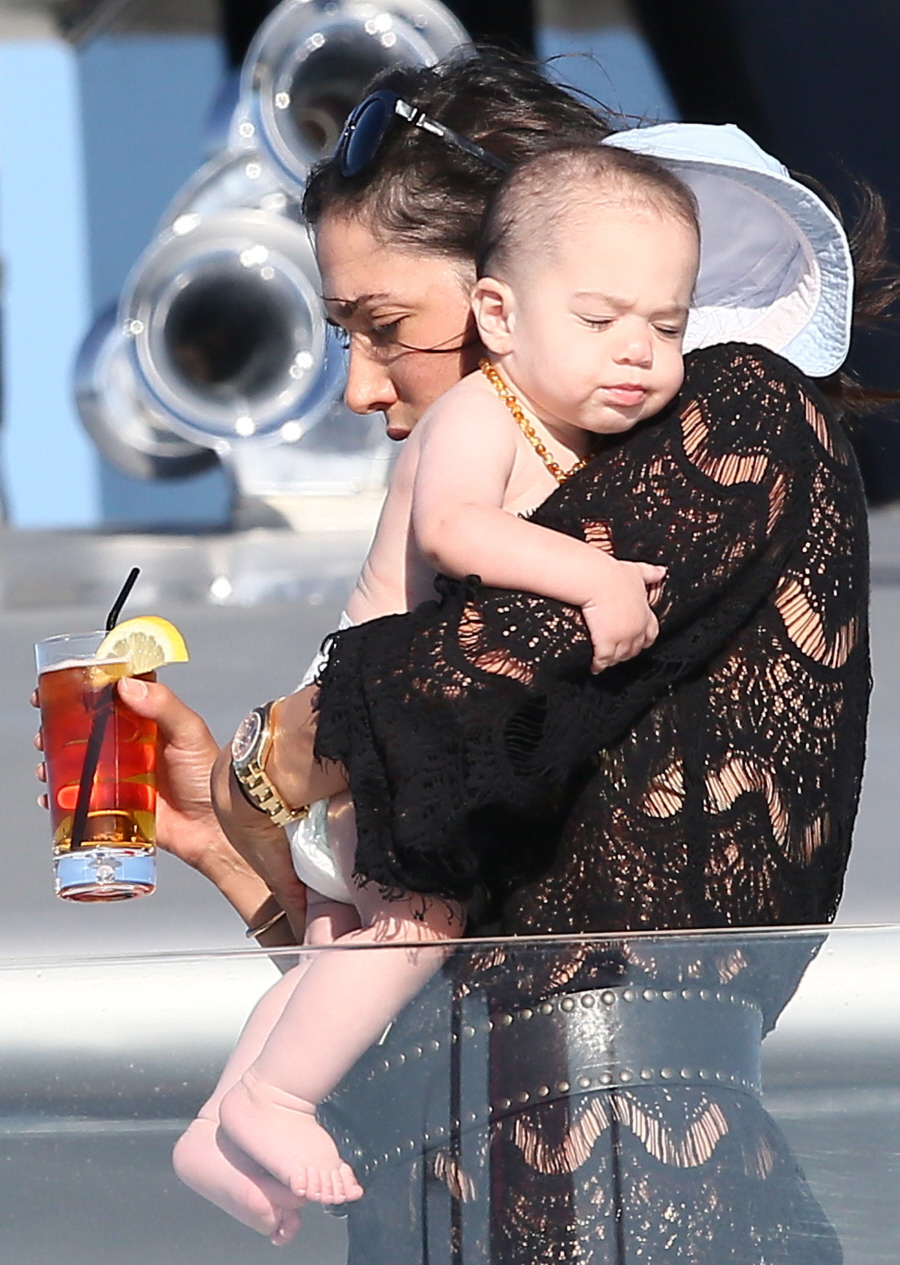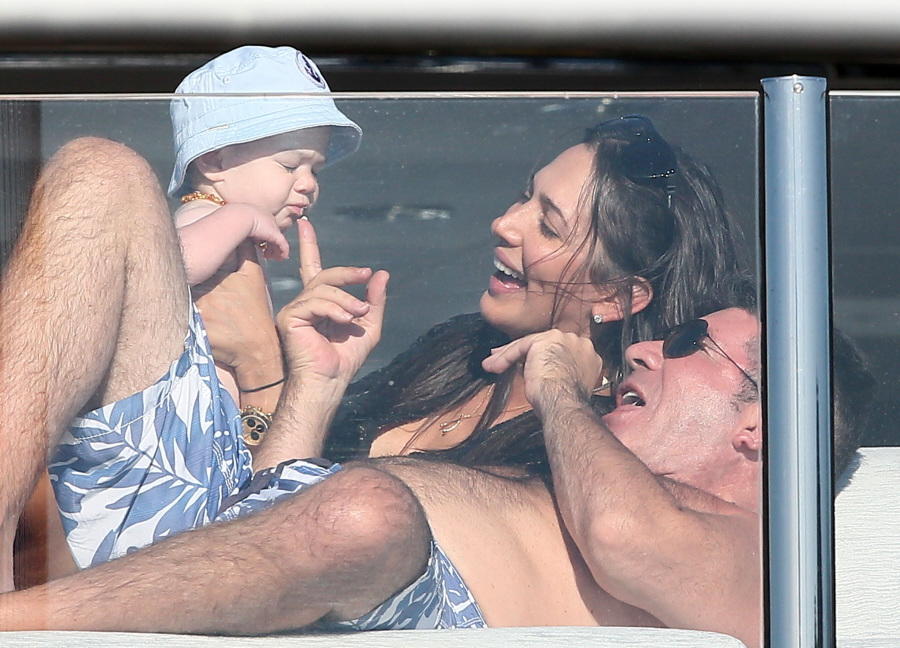 Photos courtesy of Fame/Flynet.