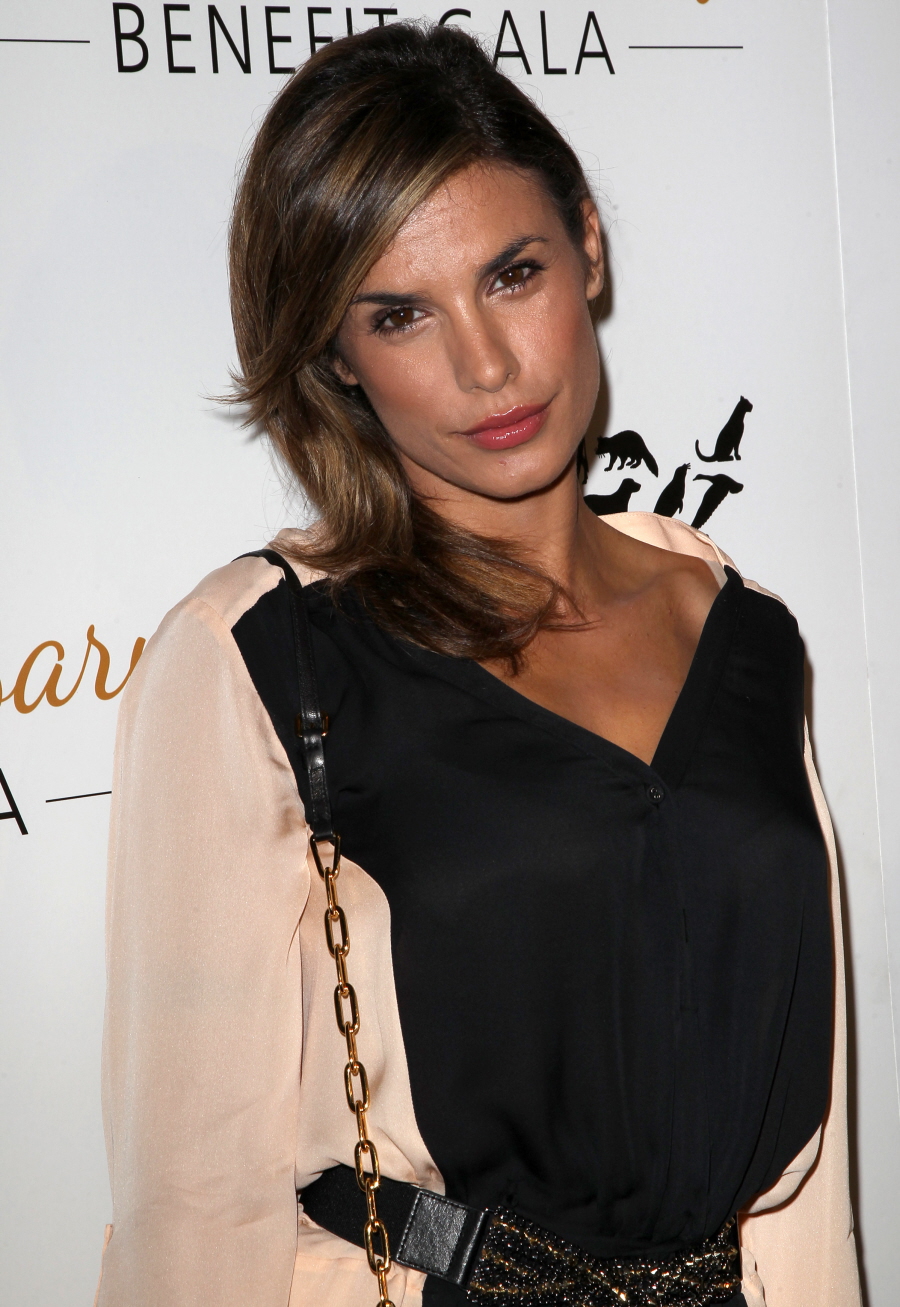 Nothing makes me miss Elisabetta Canalis more than reporting on Amal Alamuddin. I have missed Canalis so hard these past few months. Canalis dated George Clooney for about two years, circa 2009-2011. Canalis was given her Exit Package from Team Clooney in 2011 when she reportedly mentioned the word "marriage". No joke. Canalis spent the next few years in a haze of stunts and budget tabloid associations and sad confessional interviews about how Clooney was a "father figure" who brought out her "feminine side."
Anyway, long story short, Elisabetta hooked a guy. She's engaged to an orthopedic surgeon named Brian Perri. They will marry in Sardinia in September. And Eli gave an interview about her wedding and… George Clooney.
George who? Elisabetta Canalis recently opened up about her engagement to orthopedic surgeon beau Brian Perri and her famous ex George Clooney to Italy's Chi magazine.

The 35-year-old Italian actress/model revealed that Perri asked her father for permission and that she will wear an Alessandro Angelozzi couture gown for her special day. "I met a 46-year-old man who has never married and does not have children, a rarity," she told the mag. As for her diamond: "It is the most beautiful ring I have ever seen," she gushed. "Brian designed it, he put his heart and soul into it."

As previously reported, Canalis will be tying the knot on Sept. 14 in Sardinia, Italy — the same month and country Clooney, 53, will be marrying fiancee Amal Alamuddin. (The famous Hollywood bachelor and the 36-year-old British lawyer got engaged in April.)

"I chose the date some time ago and September is the most beautiful time — for those who do not know Sardinia — to appreciate it," Canalis explained of her decision. "Otherwise I would have had to wait a year."

The former Dancing With the Stars contestant ended her two-year relationship with Clooney back in June 2011. Despite the coincidence, Canalis only has nice things to say about the silver fox.

"I am happy for him, but I am thinking only of my happiness," she told the mag. "It is the most important day of my life, I don't have time to think of anyone else."

She also cleared up rumors that their past relationship was seen as professional rather than passionate. "That is the wrong impression that many have made and I do not have any problems speaking about him. There is no mystery, no contract, no secrets to hide. So many people believe that a relationship with a such a famous person, always in the spotlight, was not possible," she said. "Instead we had a real connection and it ended as all relationships can end."
Nothing has convinced more that their relationship was partly contractual than her denial of said contract. The more George's ex-girlfriends are like, "There are no secrets, no contracts, it was LOVE," the less I believe them. For years, George liked somewhat trashy, C-list women who could transform into his Beck & Call Girls. We know this. George reportedly gives all of his major girlfriends "exit packages" worth several million dollars – I believe Elisabetta got jewelry and cash, and Stacy Keibler got a condo, jewelry and cash. All of that in exchange for non-disclosure agreements, reportedly. I know a lot of people think that the reason for George's secrecy and contractual relationships is because he's gay. I don't. I think he's a kinky bastard who likes women who let him order stuff not found on the normal menu. And I really wonder how Amal is going to handle that long-term, don't you?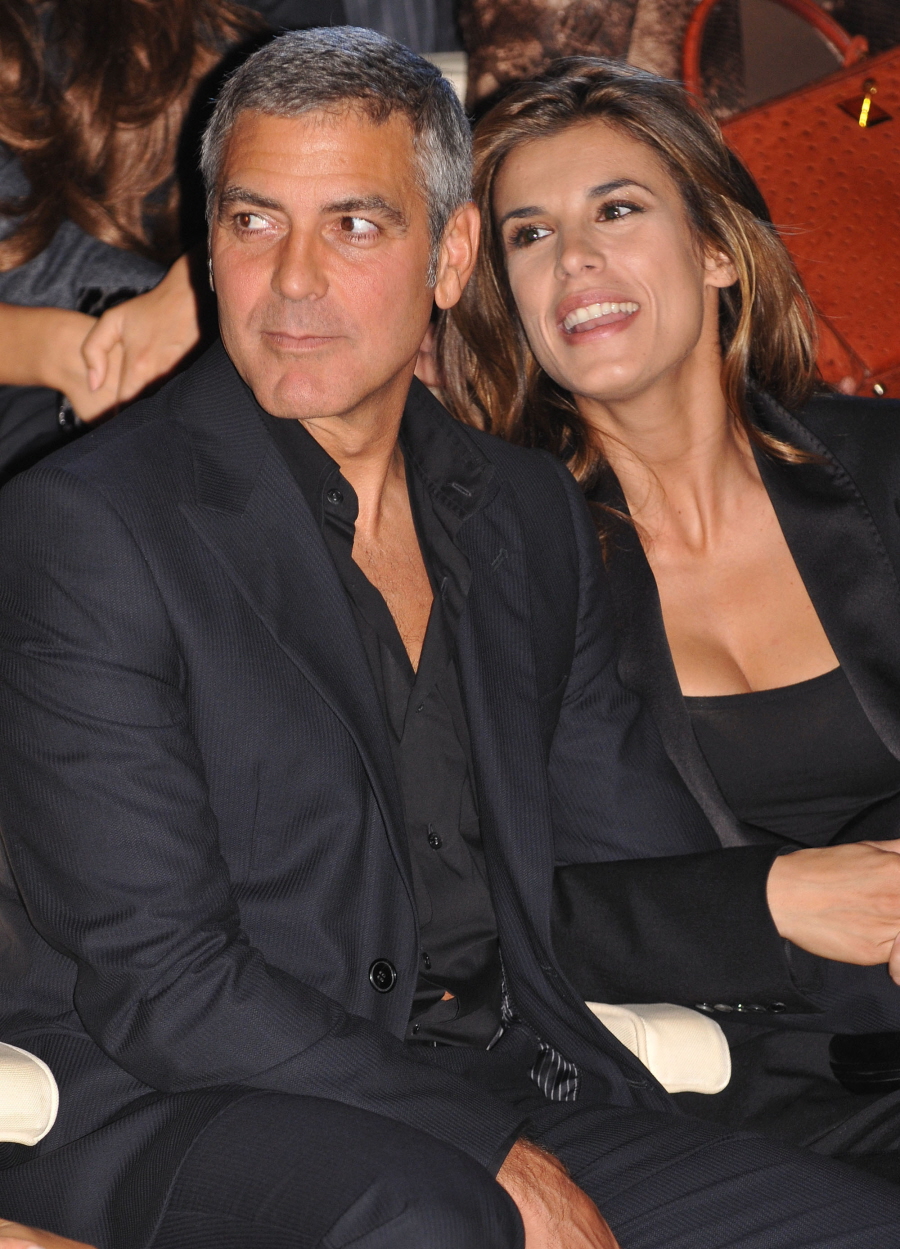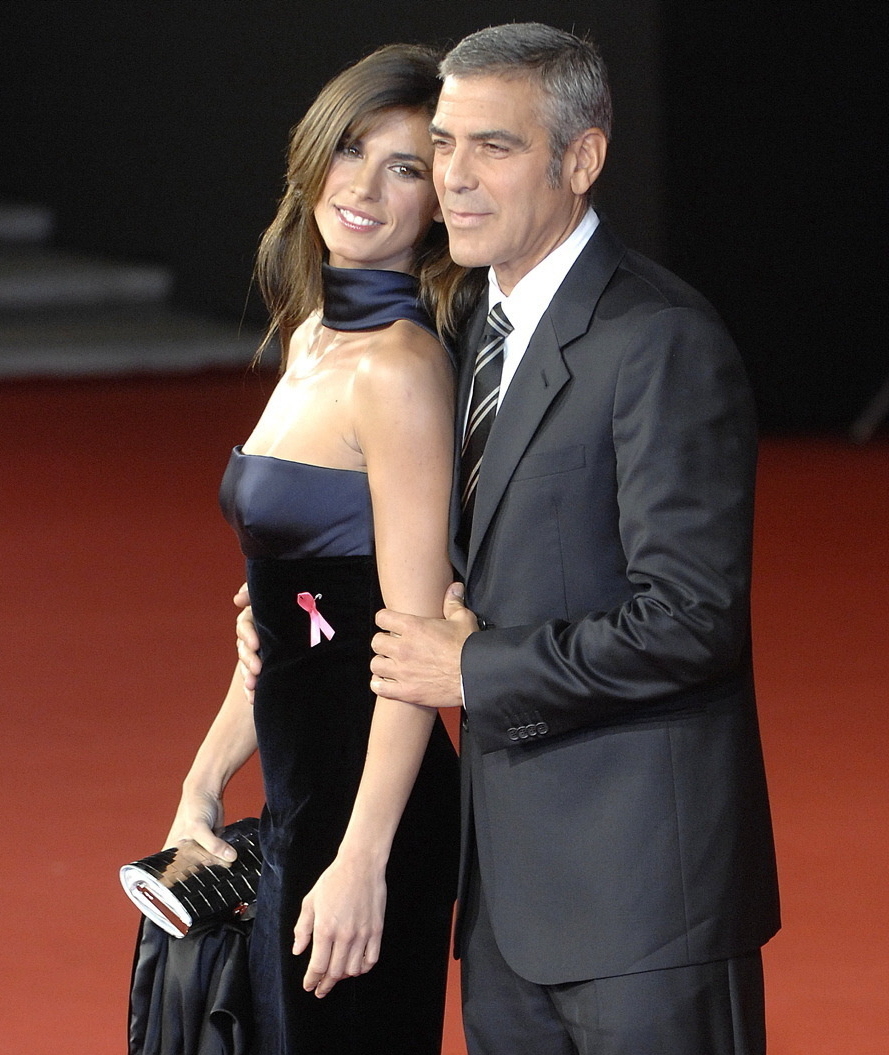 Photos courtesy of WENN.