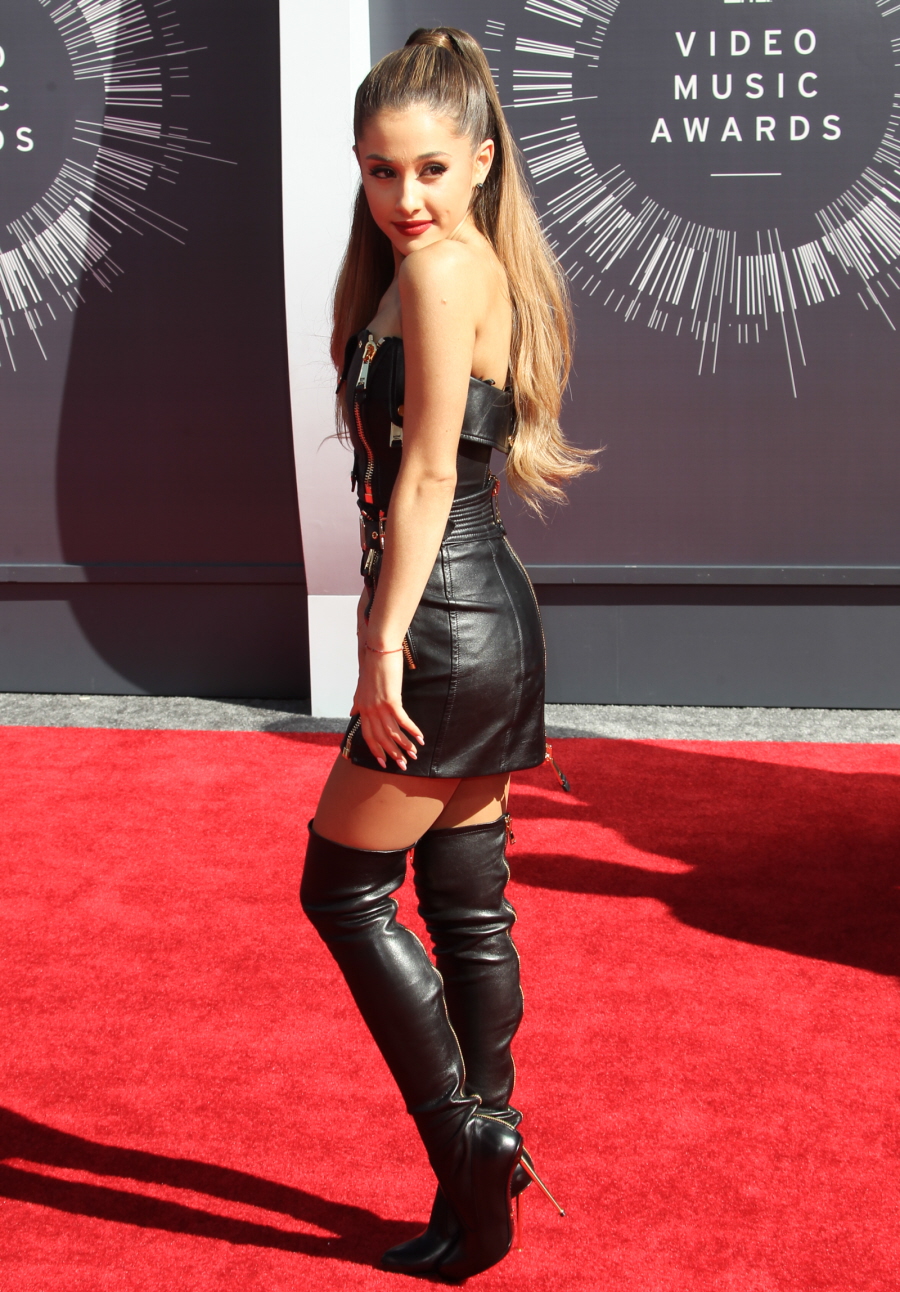 I know I should be focusing more on Nicki Minaj and the Anaconda, but OH MY LORD, I am obsessed with Ariana Grande's left side. It went from a minor annoyance to a major annoyance and now it's just incredibly funny to see Ariana's dedication to only showing the cameras, her fans and the world her left side. Why does Ariana hate the right side of her face? I've seen a few (very rare) photos of her face full-on and she's proportional and cute. She just has a really weird complex about her right side. Watch how Ariana addresses the crowd during her win for Best Pop Video. HA!
I'm sorry, that's just funny.
Anyway, Ariana wore Moschino & Tom Ford for the red carpet – the dress is Moschino and I'm assuming the boots are Tom Ford. Ariana's opening act buddy Jessie J wore vintage Halston on the red carpet (and Jessie killed it on stage too, that girl's voice is amazing). I'm also including photos of Nicki Minaj, who looks great on the red carpet and in the press room. We can't find the designer IDs on Minaj's looks. It's also notable that Minaj had a wardrobe malfunction when she changed, mid-opening act, from her Anaconda gear to that black dress. I don't know what happened but she protected her "modesty" I guess. Who looked the best? I'd say Minaj.
Oh, and Ariana needs to stop wearing so many hairpieces. Her wiglets and pieces are BEYOND Kardashian-levels at this point.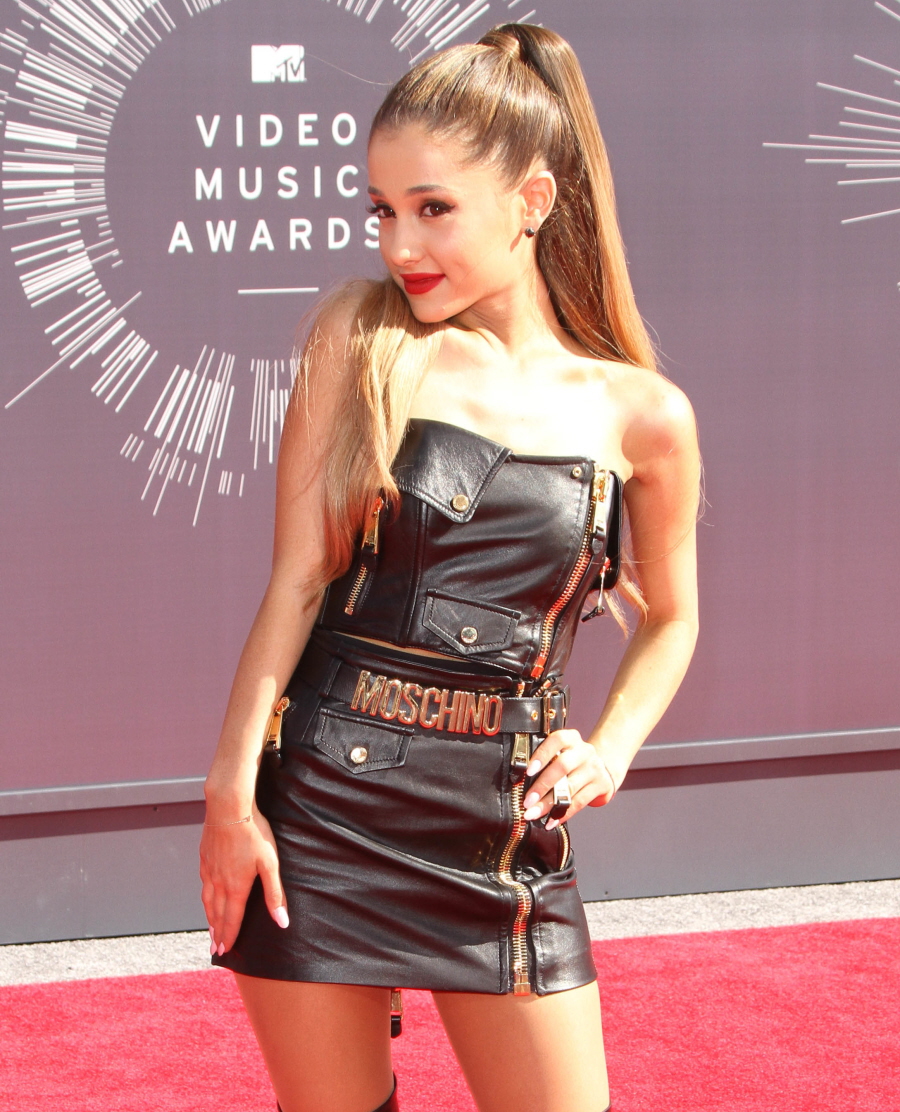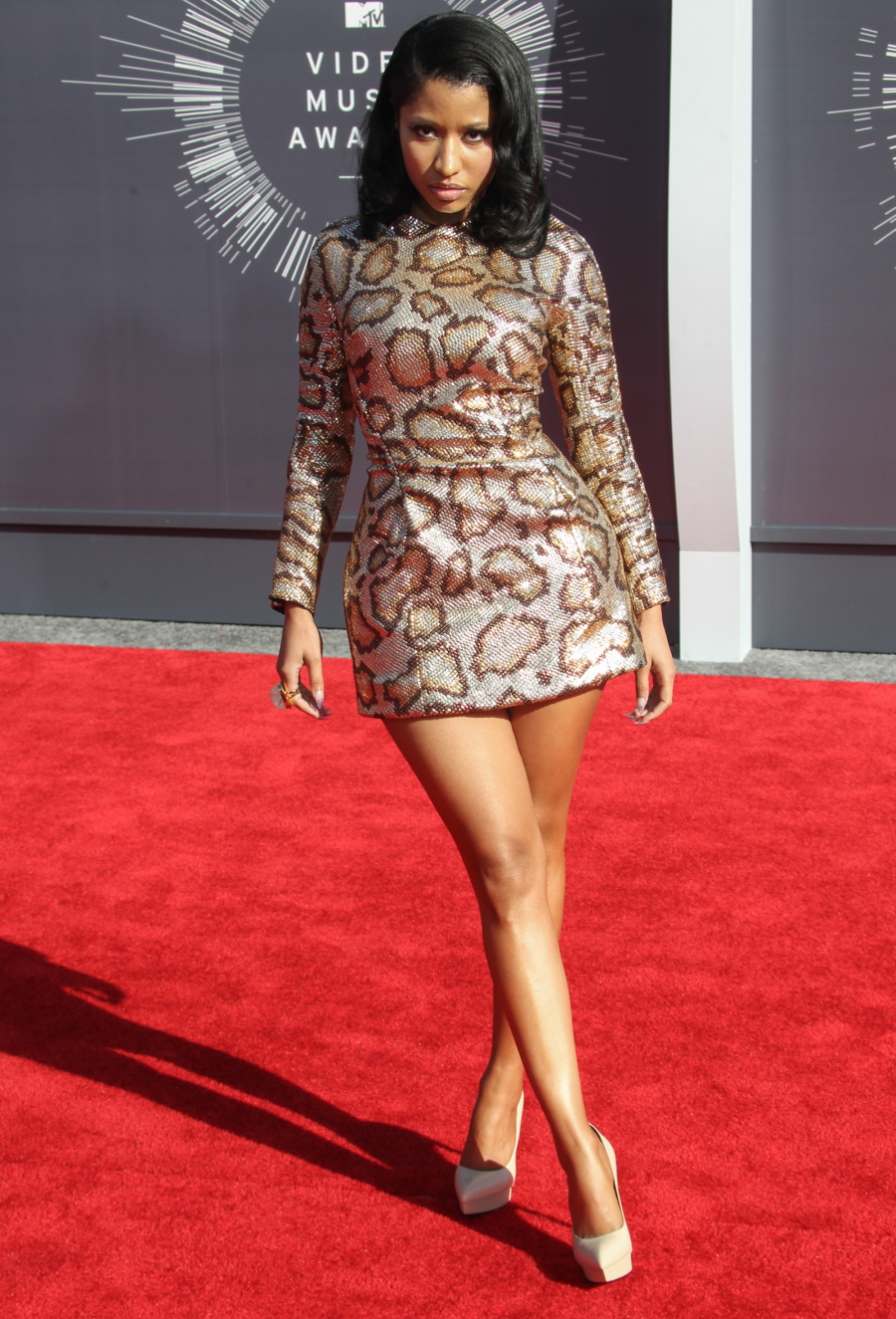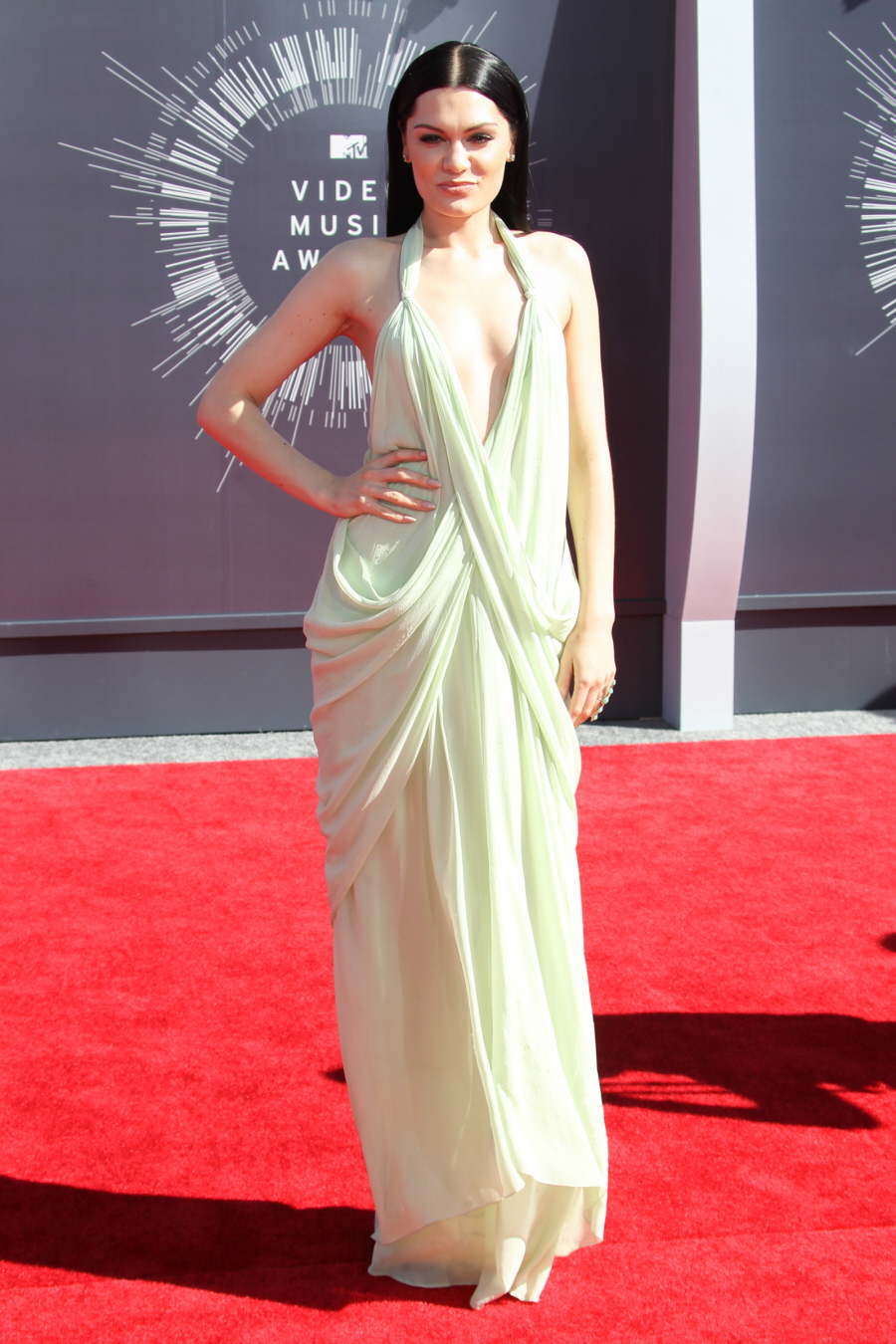 Photos courtesy of WENN.