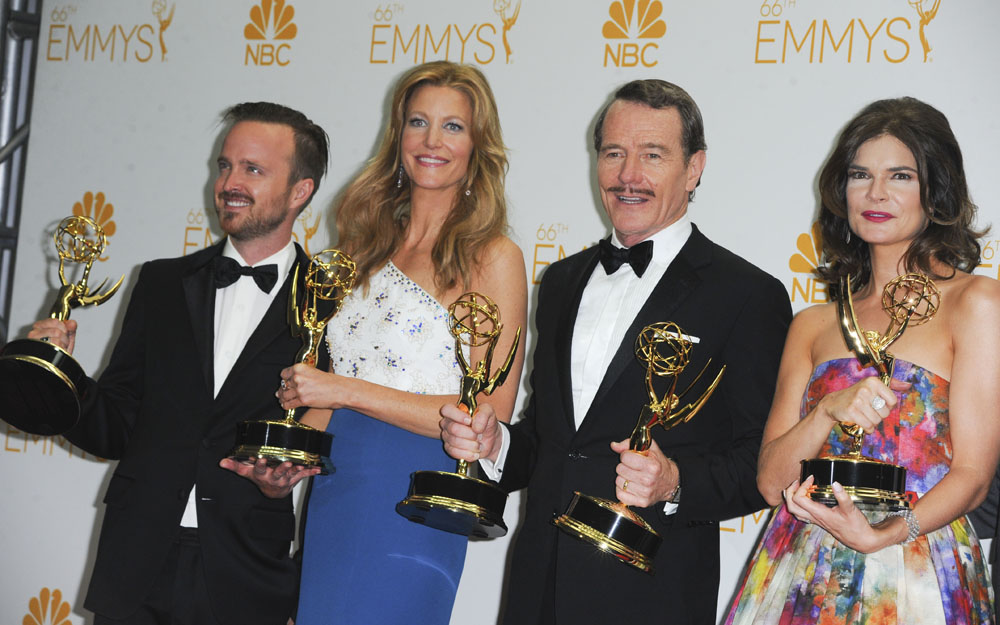 As Kaiser mentioned in her excellent Emmys recap, Breaking Bad won Best Drama and all the acting awards apart from Best Actress, which went to Julianna Marguiles. (From what I've heard, she's pretty much killing it on Good Wife. I have several friends who watch that show and love it.) The thing is, no one from Breaking Bad was nominated for the Best Actress in a Drama category or it might have been a complete lockout.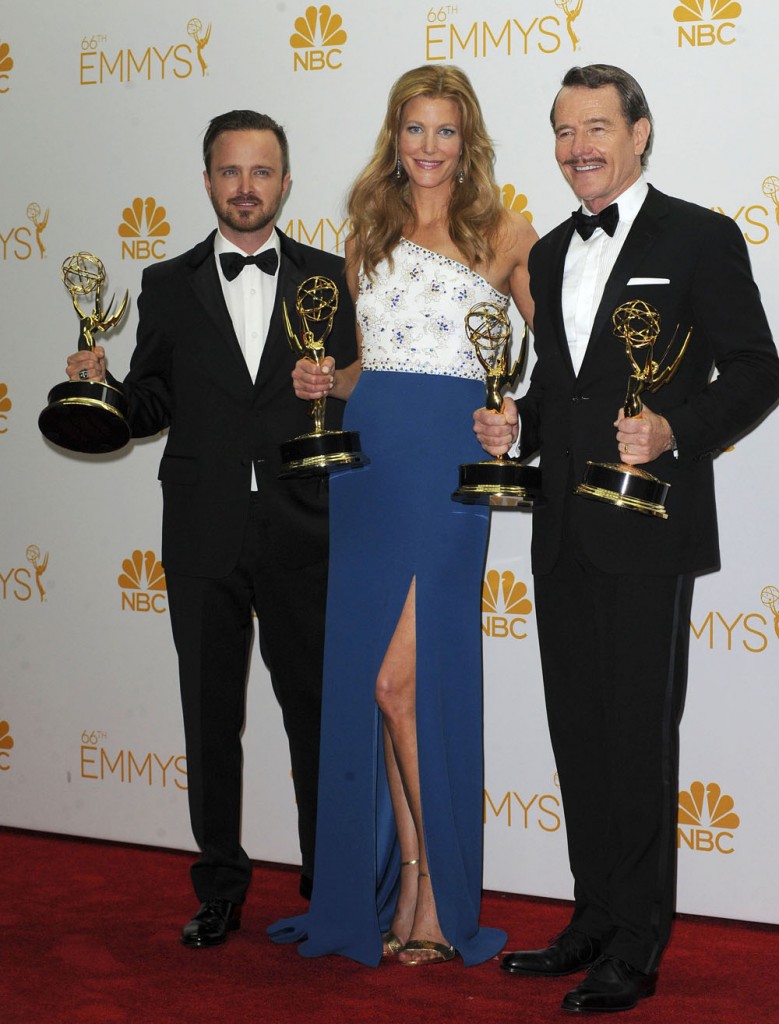 Anna Gunn took home her second consecutive Emmy last night, for Supporting Actress in a Drama, for her excellent portrayal of Skyler White. She was wearing this asymmetric white and blue Jenny Packham gown which was gorgeous. I was looking through older photos of Anna and she's really come a long way, style-wise in the past several years. I really hope to see her on another tv drama soon. (Here's a link to Anna's acceptance speech.)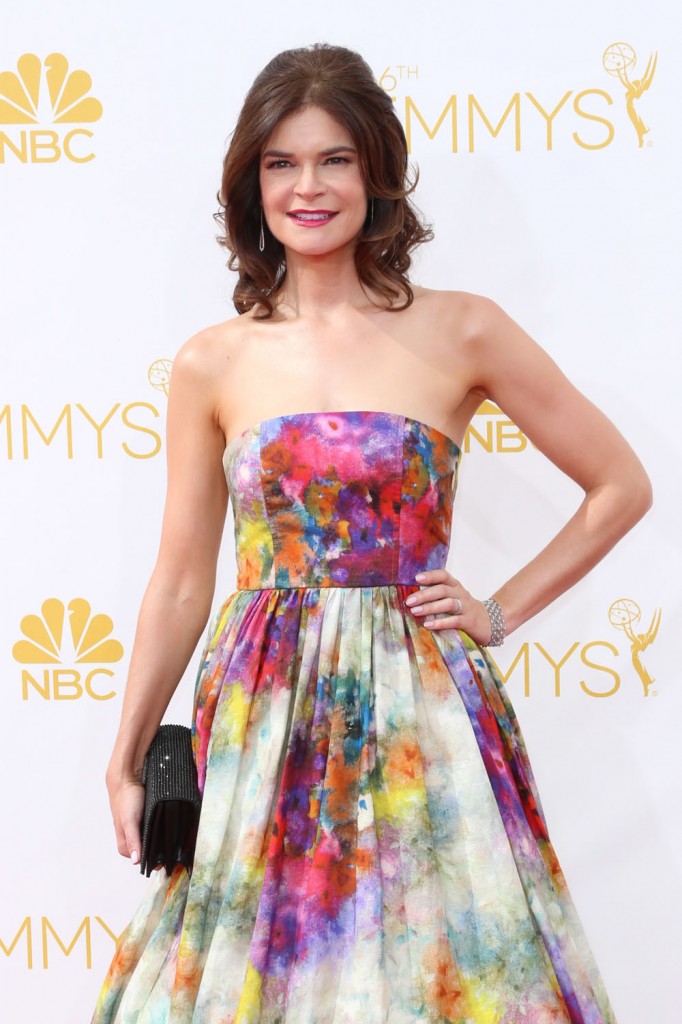 Anna's co-star Betsy Brandt was in a custom Alice + Olivia strapless ballgown with a watercolor floral print. I'm truly annoyed at Brandt for not wearing a purple gown in homage to her BB character, Marie. In fact I don't think I've ever seen her on a red carpet in purple. This was a missed opportunity, as was the fact that Dean Norris didn't show up. (He was probably working on that crapfest Under the Dome.)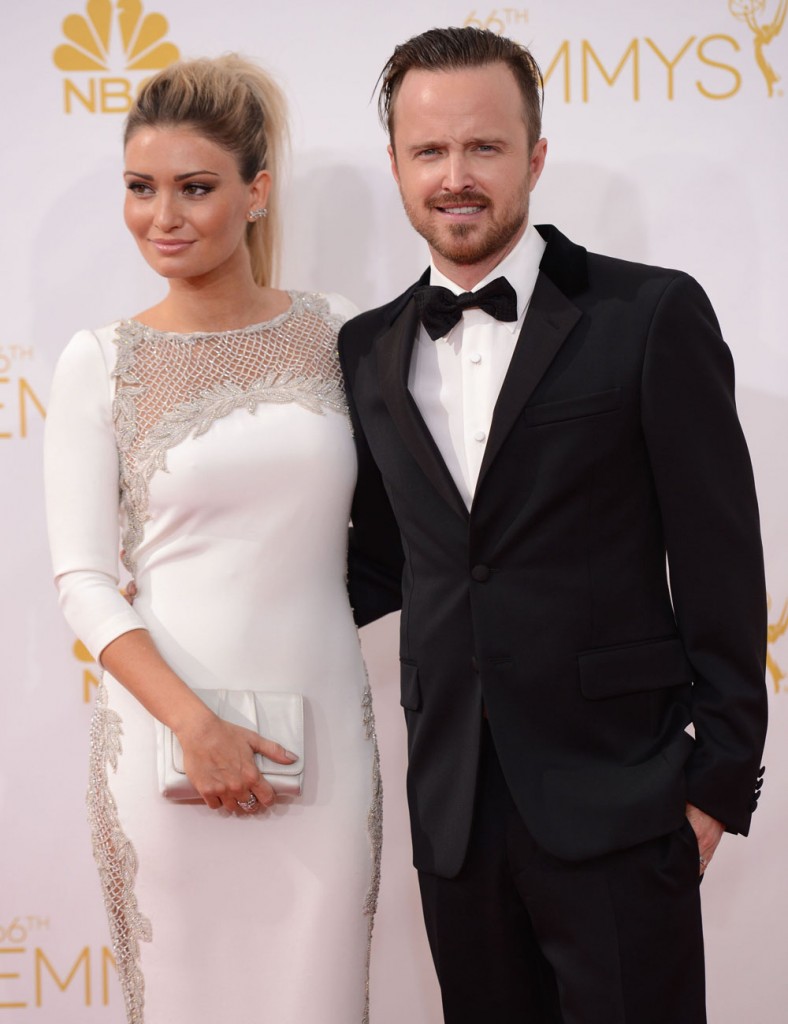 Here's Aaron Paul and his wife, Lauren. Lauren's dress was Lorena Sarbu. Conspiracy theory: Sarbu also dressed pregnant Hayden Panettiere. Just saying. Aaron was very sweet and overcome with emotion when he picked up the Emmy for Outstanding Supporting Actor in a Drama for the third time. (He's the only actor to have won in this category more than twice. Here's a link to his acceptance speech video.) He gushed about working with Bryan Cranston, and how much he missed him, and he also gushed about his wife and name dropped her charity, The Kind Project.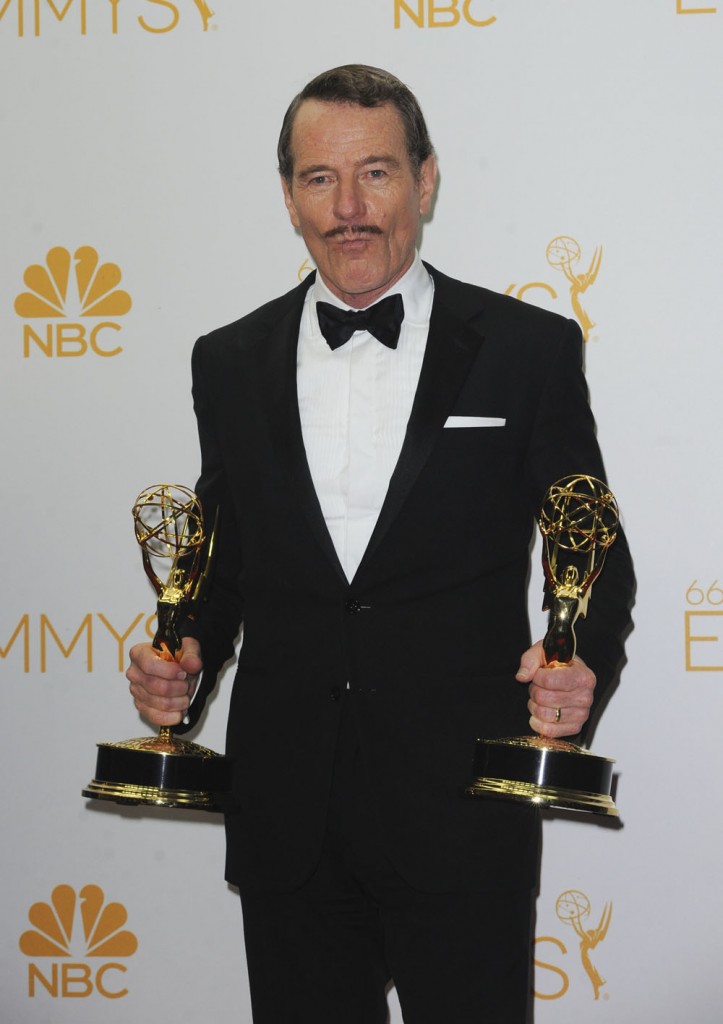 And here's Bryan Cranston with his glorious pencil moustache, which I'll just assume is for a role. Cranston awesomely made out with Julia Louis-Dreyfus before she picked up her Emmy for Lead Actress in a Comedy. This was a nod to their shared Seinfeld past as a one-time on screen couple, which Cranston referenced during their presenting duties. Dreyfus acted like she only remembered him vaguely until after he kissed her. It was clever and funny! You can see that video here.
I'm sad that Breaking Bad isn't coming back, but at least we have Better Call Saul to look forward to. I think the whole world is waiting for that show. I saw a dude in a small town in Germany wearing a Better Call Saul t-shirt this summer.
Here are videos of some of the awards that BB took home.
Outstanding Drama Series:

Lead Actor in a Drama: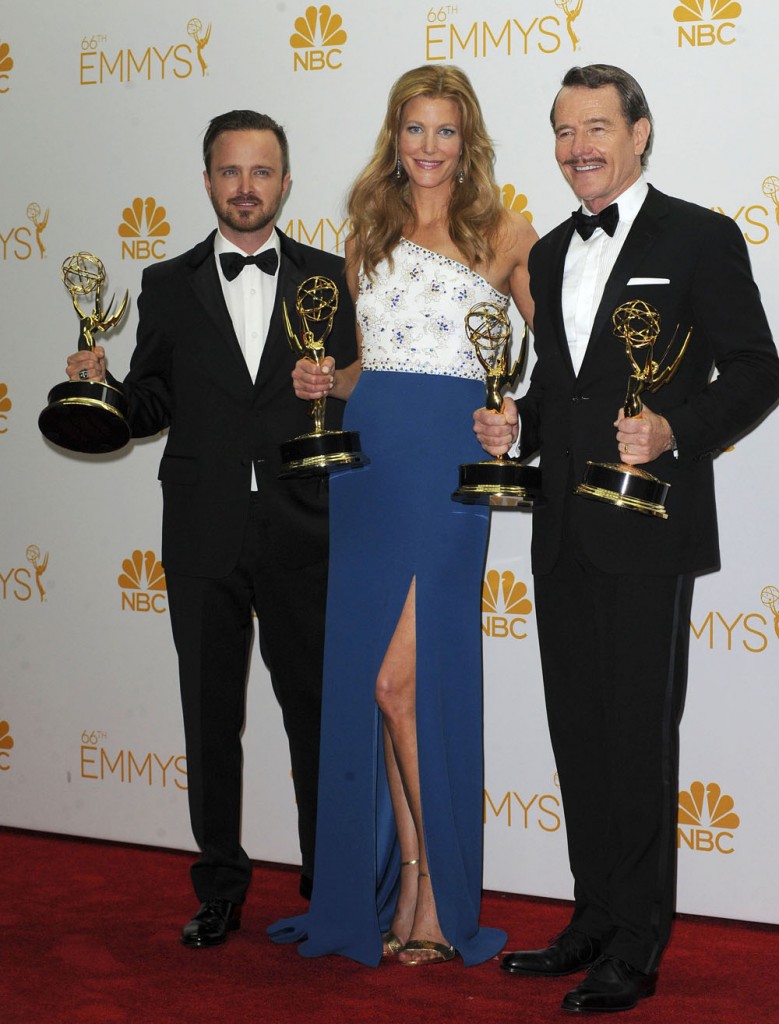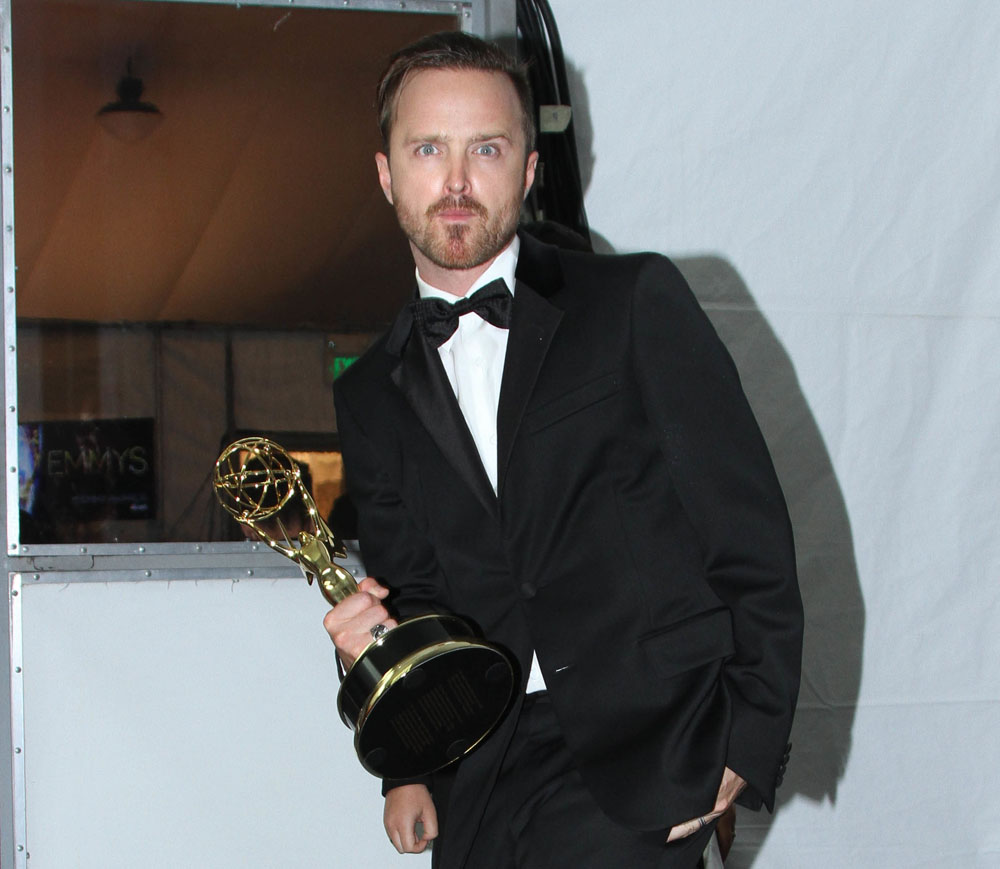 photo credit: WENN.com and FameFlynet