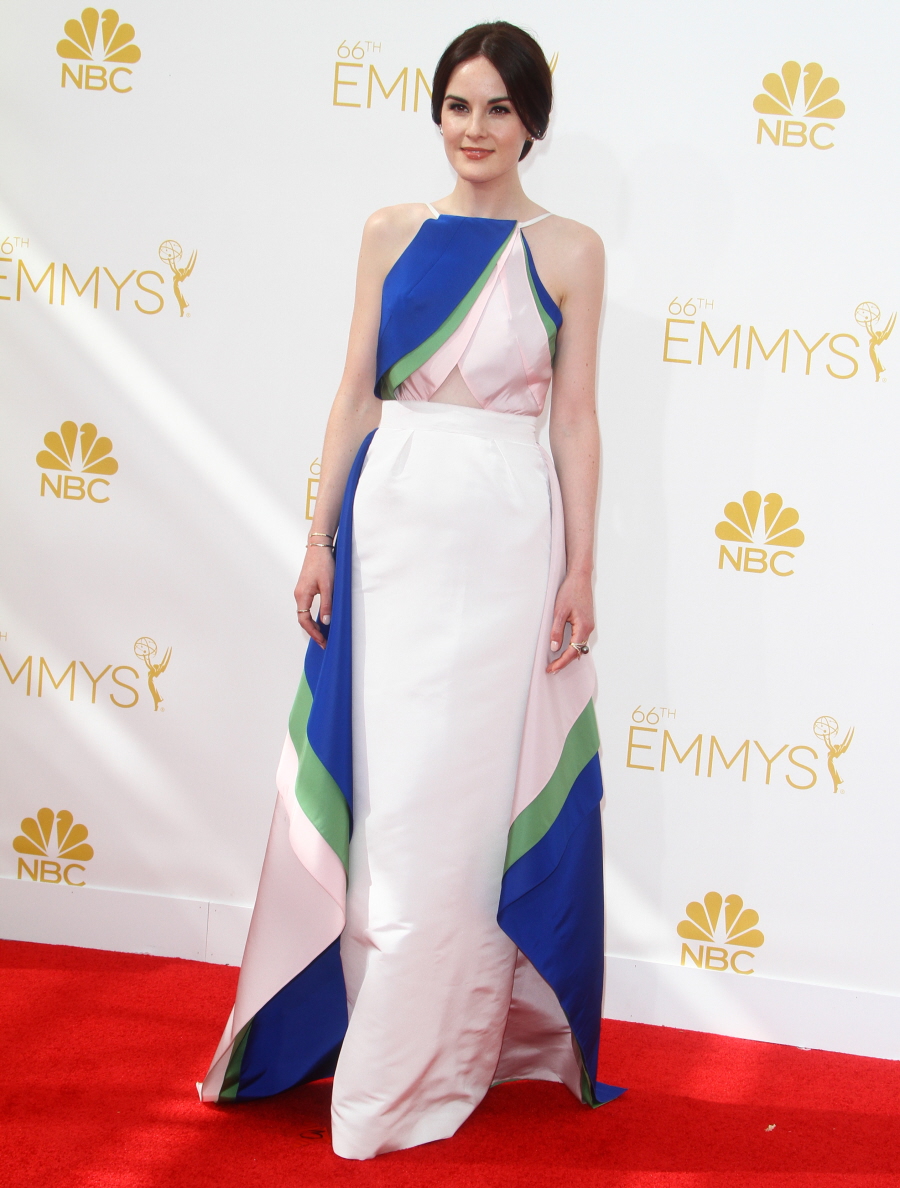 Many Downton Abbey watchers have grown tired of the writing and the fact that the American awards shows still think Downton is a serious British drama. It's not! It's just a soap opera. So, please, stop nominating Downton for everything. It's not deserving of any awards. But one of the best by-products of Downton getting so much attention for being such "classy" programming (it's on PBS, after all) is that Michelle Dockery is invited everywhere. I love Michelle and she almost always looks great. She has a great stylist (whom she introduced to Lupita Nyong'o so now Lupita and Michelle share a stylist). Dockery wore this Rosie Assoulin gown which I LOVE. I love that it's not red or coral. I love the color combination of paper-white, blue and green. I love the origami-like design. I love her paleness and that she isn't bright orange. Michelle had one of my favorite looks of the night!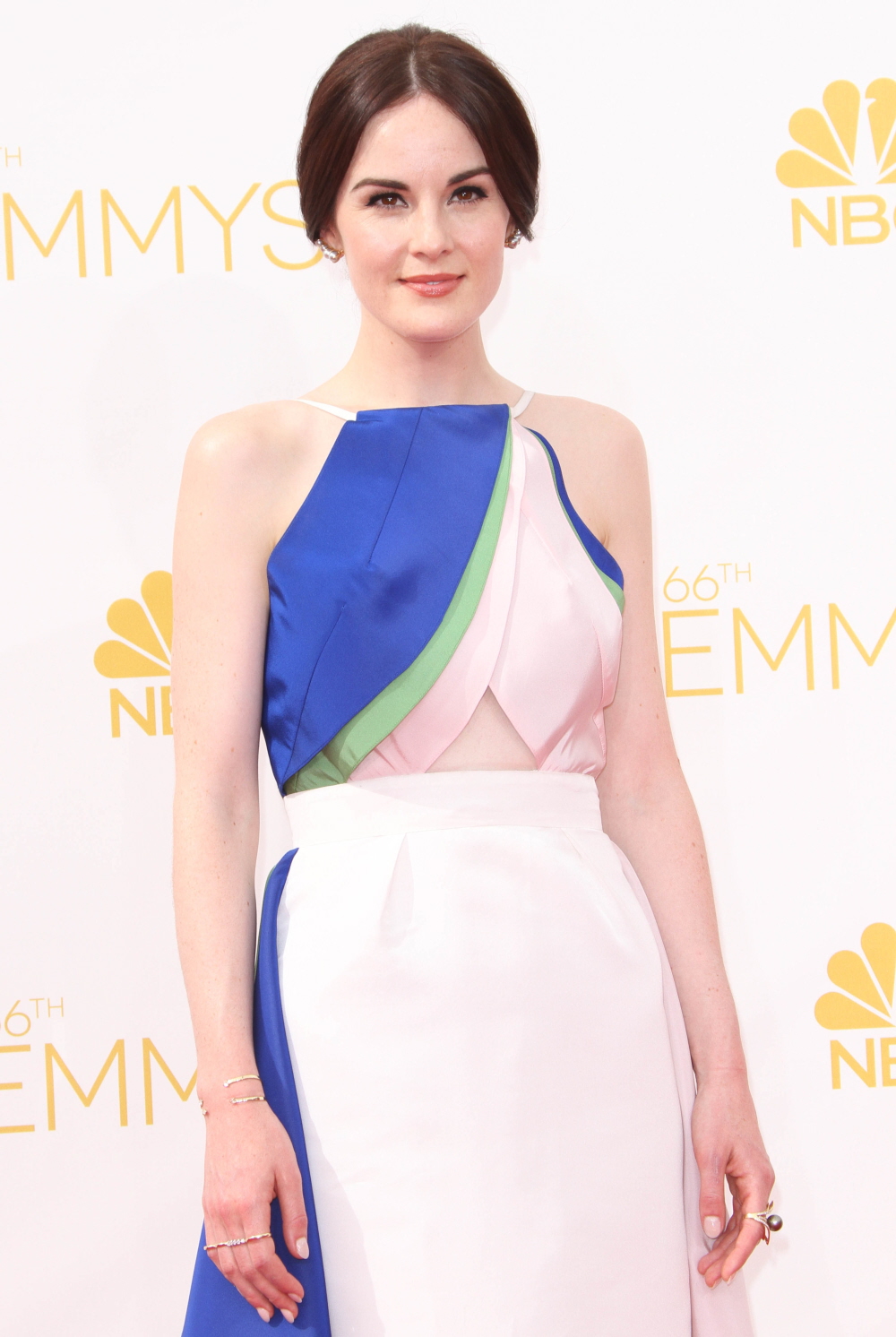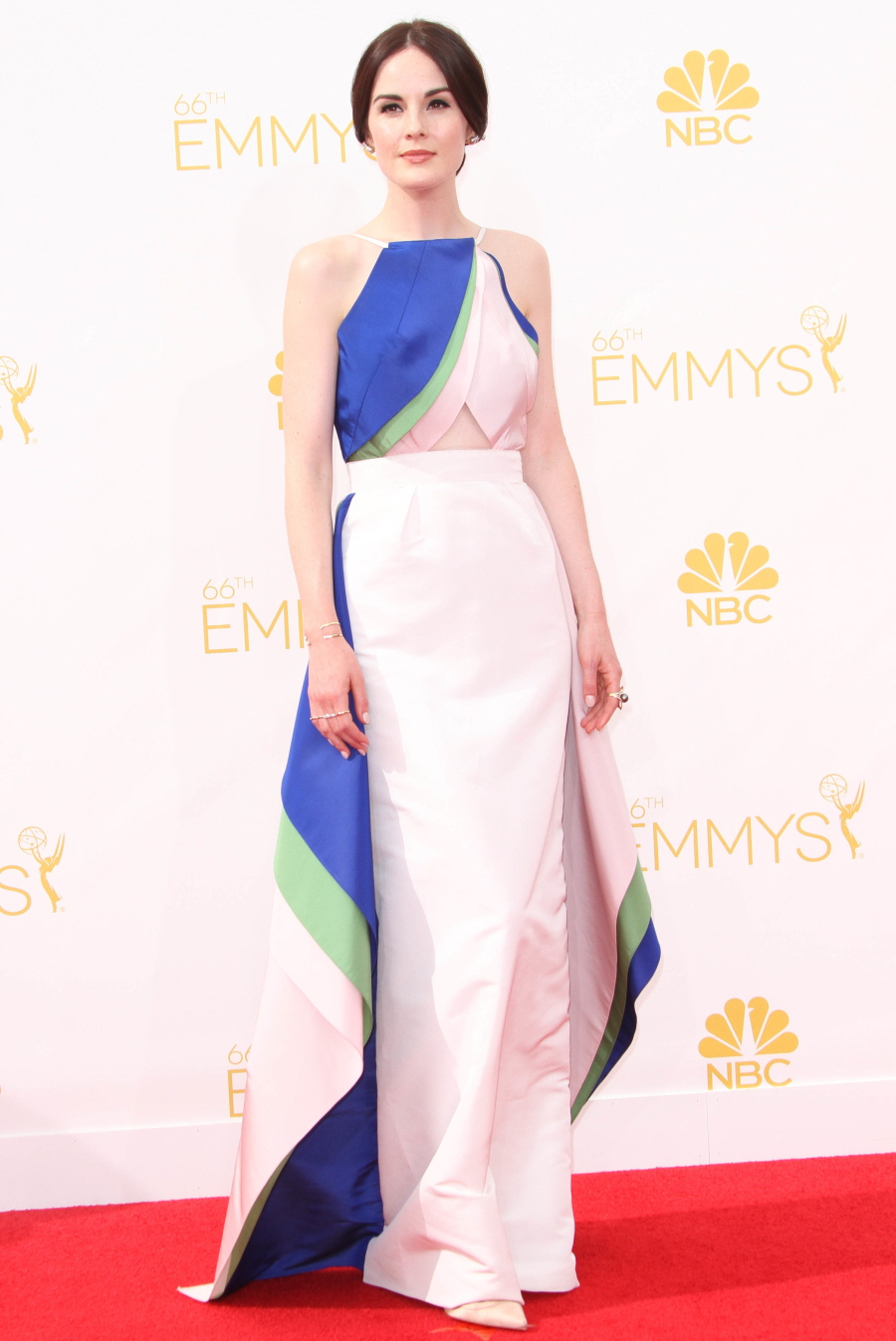 And just in case you think Dockery can only do lovely gowns, here's an Elie Saab jumpsuit look she did at a pre-Emmy event a few nights ago. I think I like this better than her Emmy look!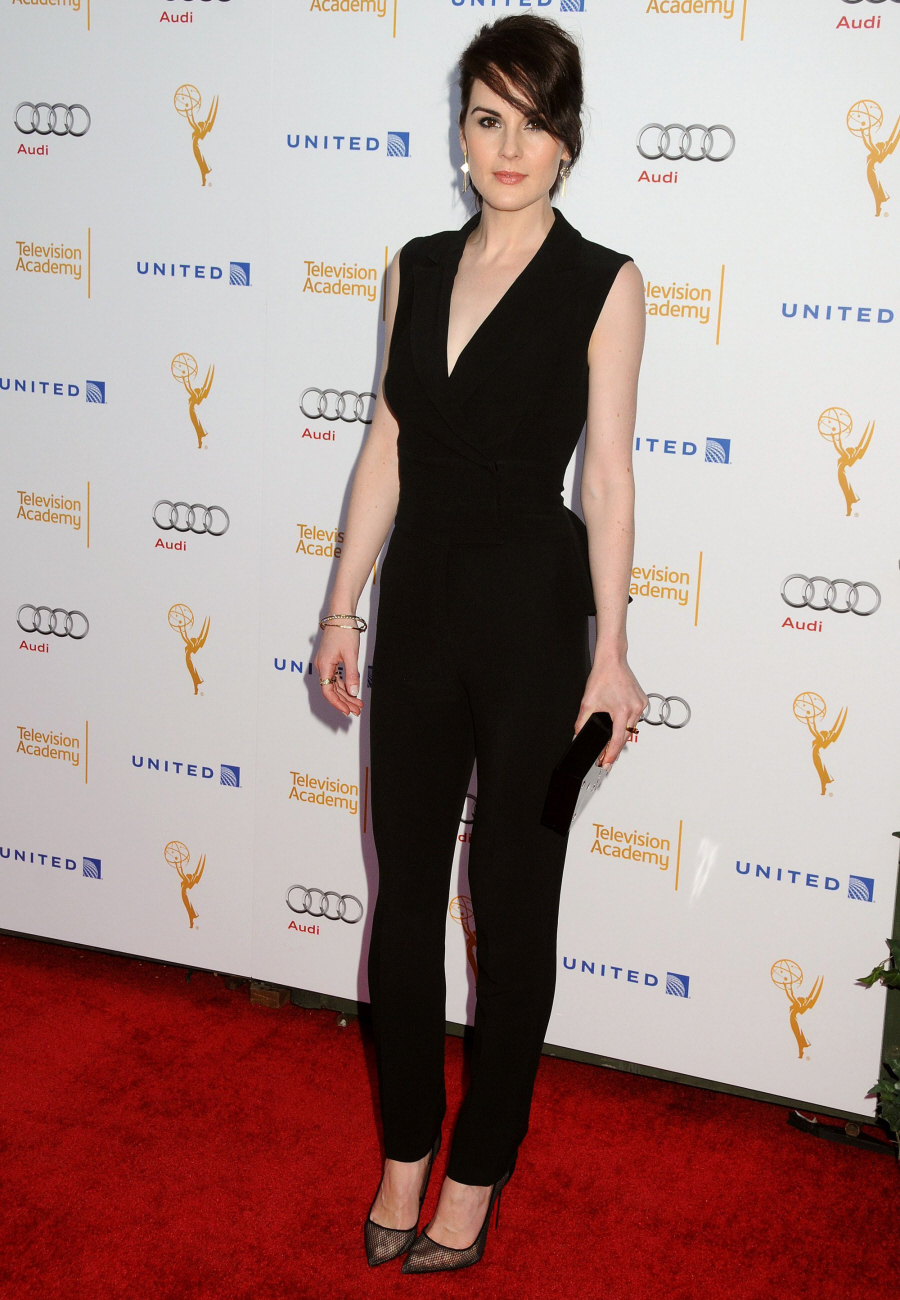 And here's Joanne Froggatt, who was nominated this year because poor Anna (on Downton Abbey) was raped. Joanne did really well this season even though the writing sucked. Her J. Mendel dress is sort of pageant-y but I like seeing her in something sort of "Vegas," you know?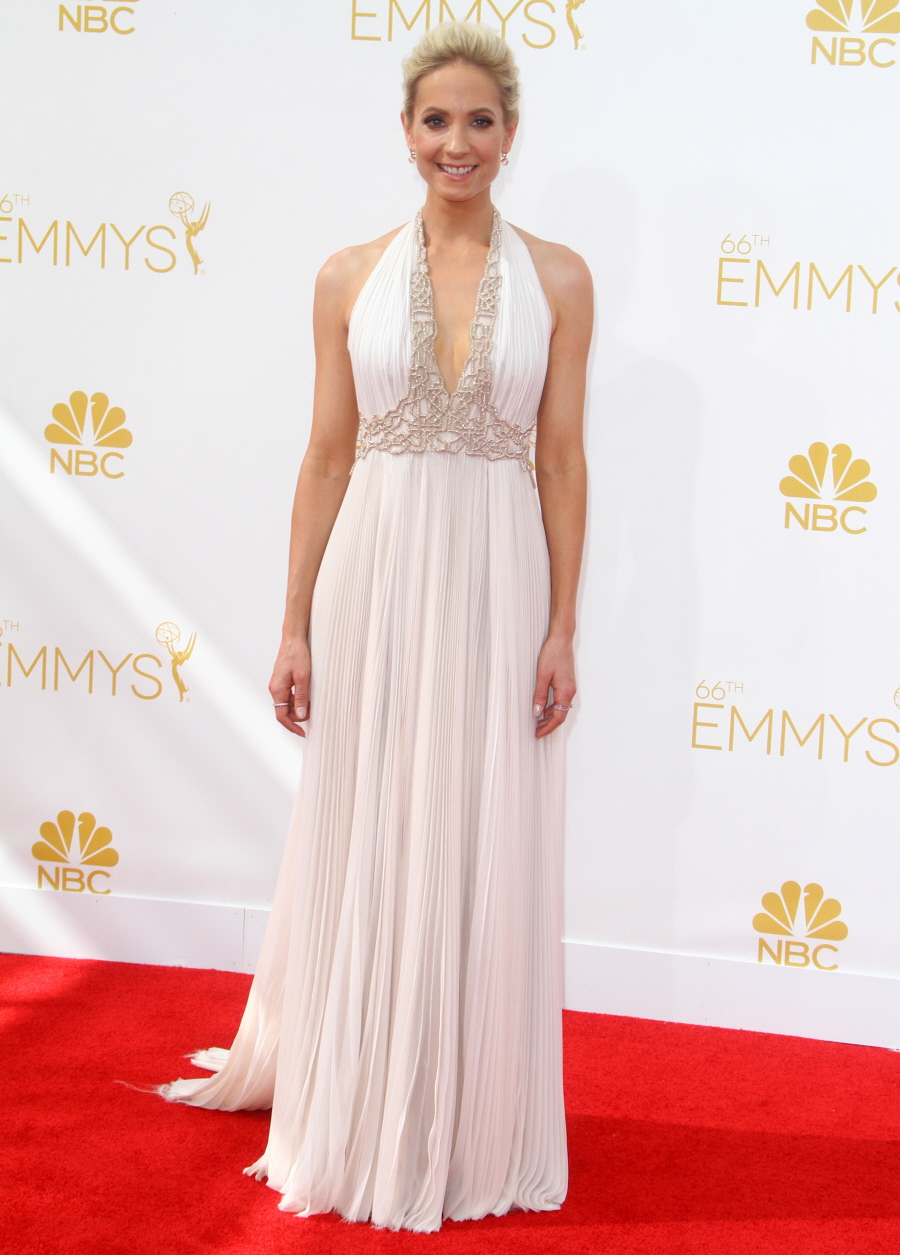 Photos courtesy of WENN.