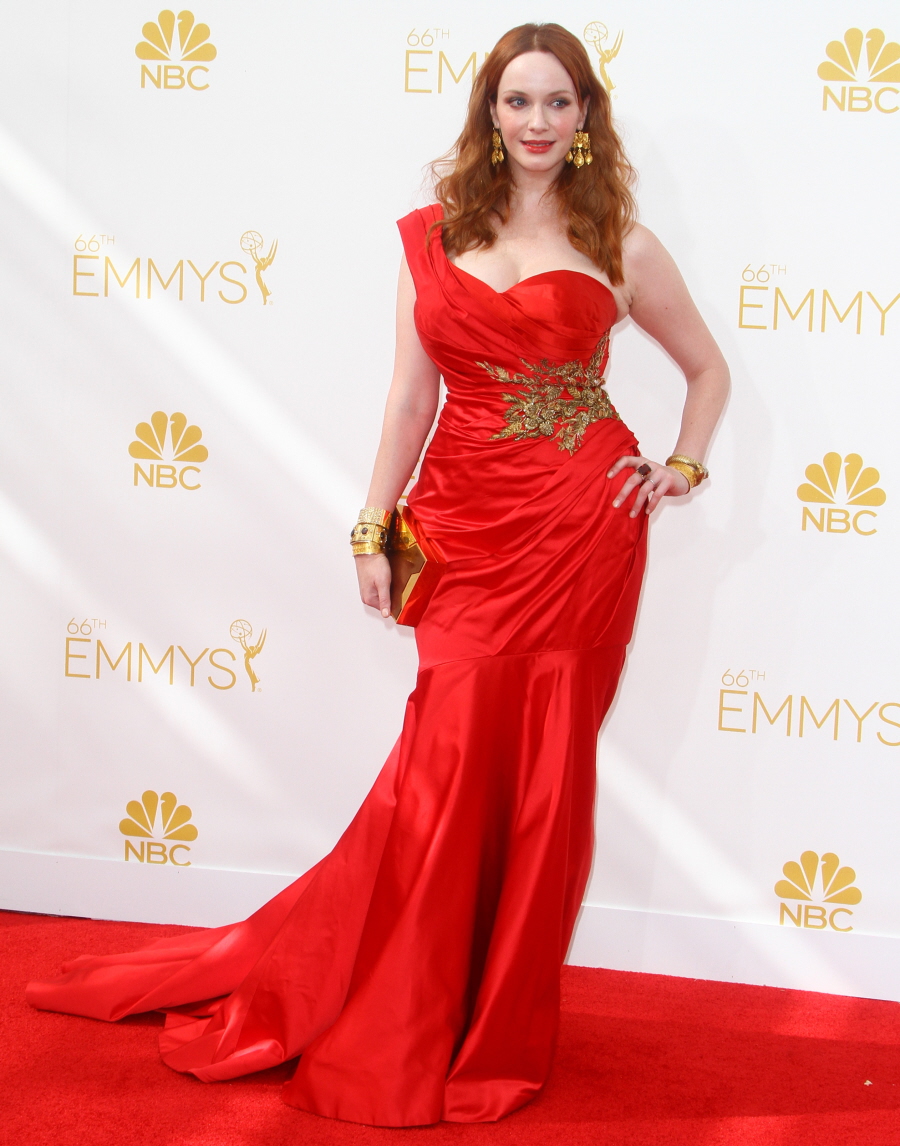 Christina Hendricks arrived on the red carpet early so her red Marchesa dominated early fashion conversation. Some of you liked this Marchesa on her (I think CB liked it). I did not. One, it's Marchesa which always looks cheap once you see the full-length look. I joked that bad, ill-fitting skirts were part of the Marchesa Signature, and here you go. I guess the dress is taffeta and that's why the skirt looks that way? So, basically, this is a prom dress for the bustiest ginger in high school. I don't mind the gold Neil Lane jewelry but I do mind the hair. This is not red carpet hair!!!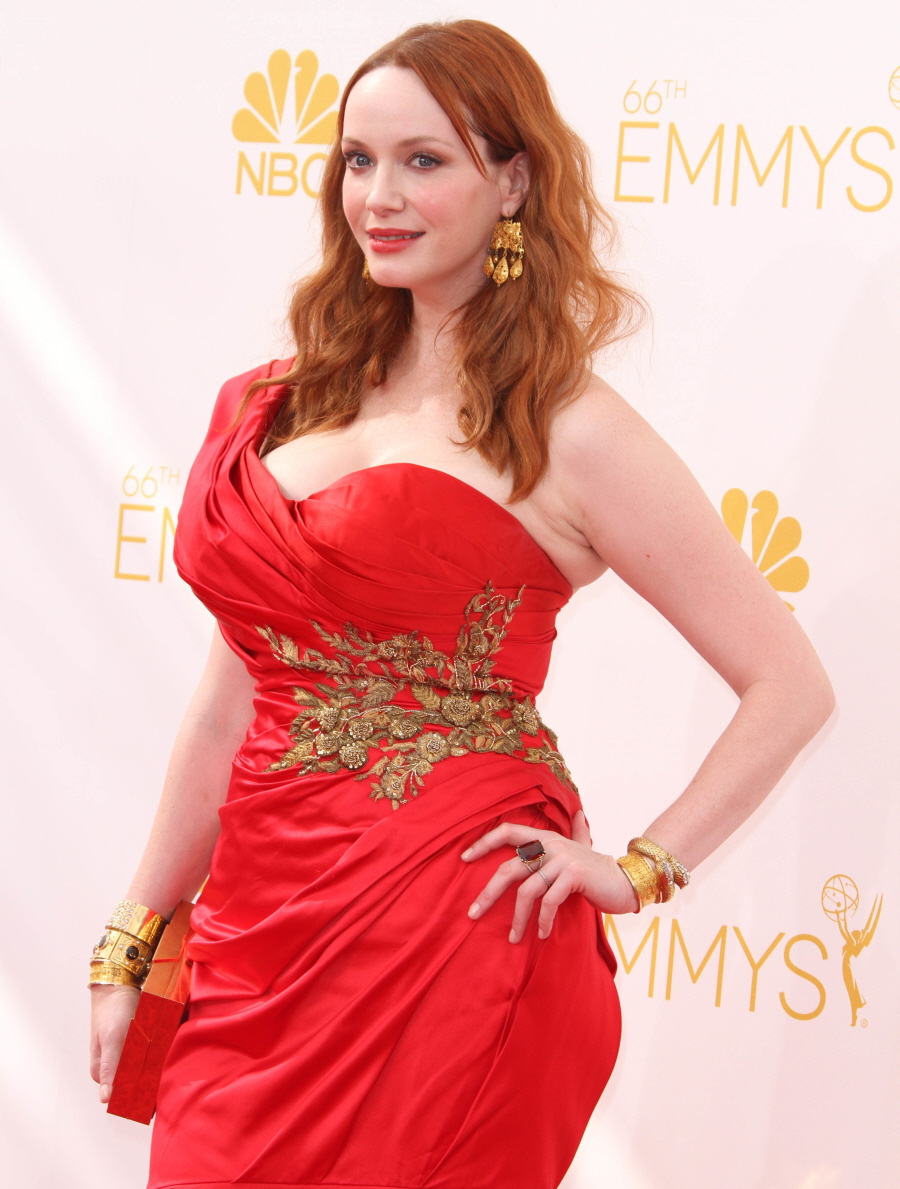 I do not understand how my favorite icy bitch and high-fashion drama queen January Jones got it so wrong. I think the mom bangs are throwing her off. The mom-bangs – which she tried to make "high fashion" by adding grease/product – are the worst part of what is a pretty boring look. The gown is Prabal Gurung and I really don't like it. The red is a weird shade, the train is too much and the fit is off in the bust (it's sitting too low, probably because the skirt is too heavy). AND THE BANGS. Ugh. You changed, January.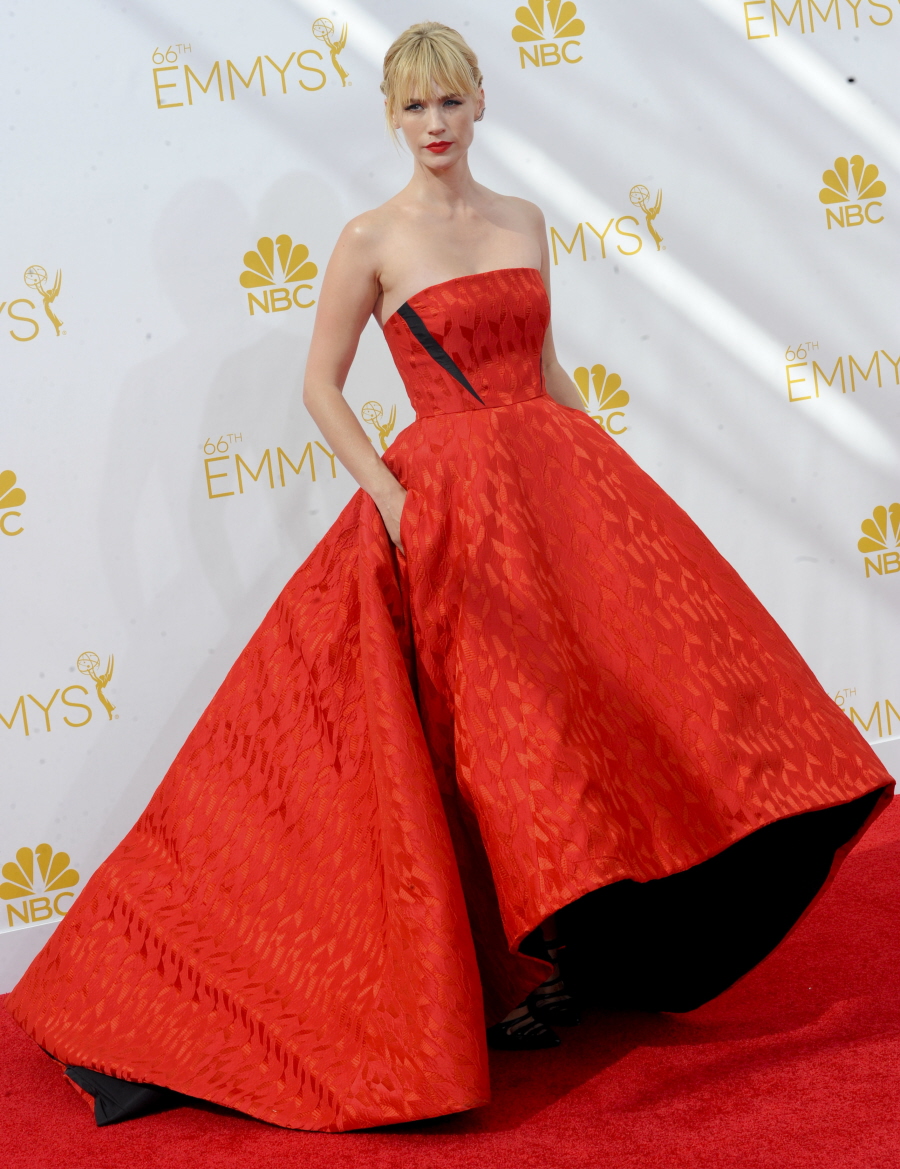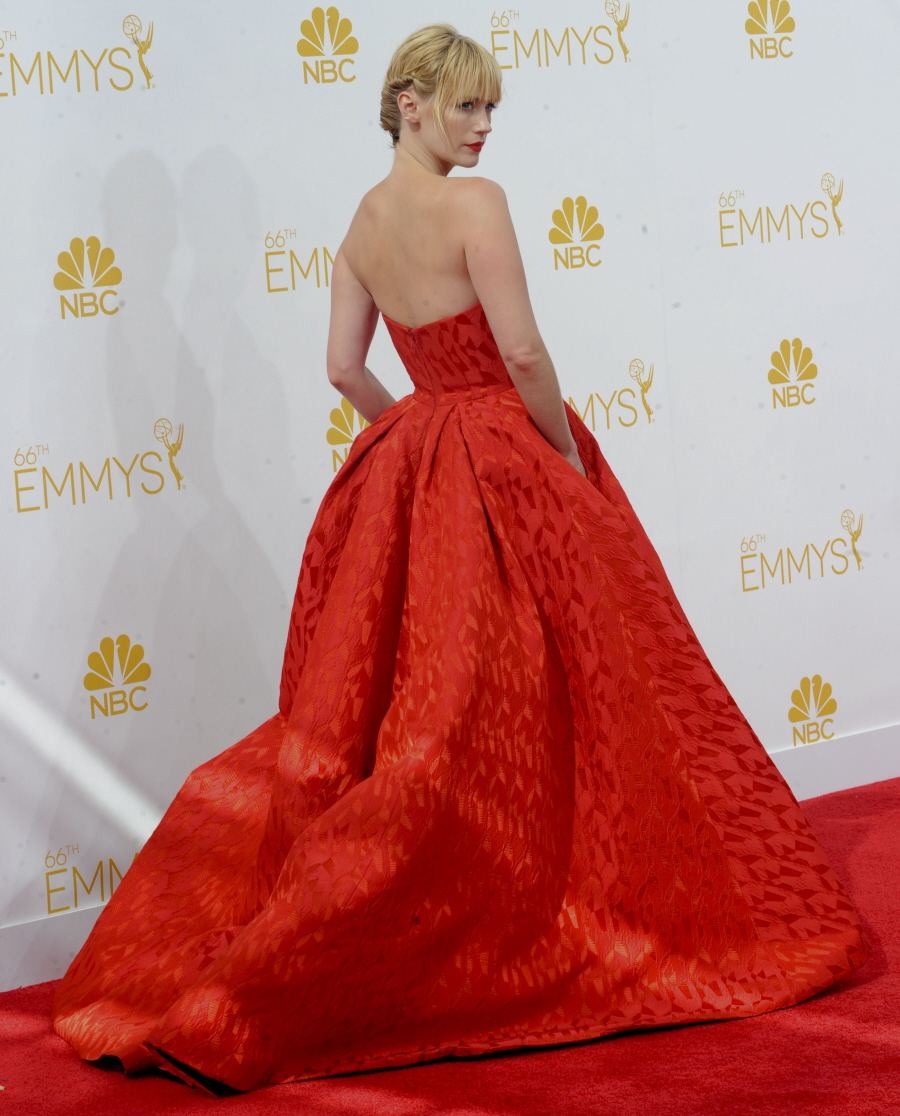 Jessica Paré in Lanvin. It's a dress that manages to have a vintage flair while still being "just another boring black dress." I think it's the girl wearing the dress, right? I'm so glad Jessica/Megan Draper is (SPOILERS) off of Mad Men now. Good riddance.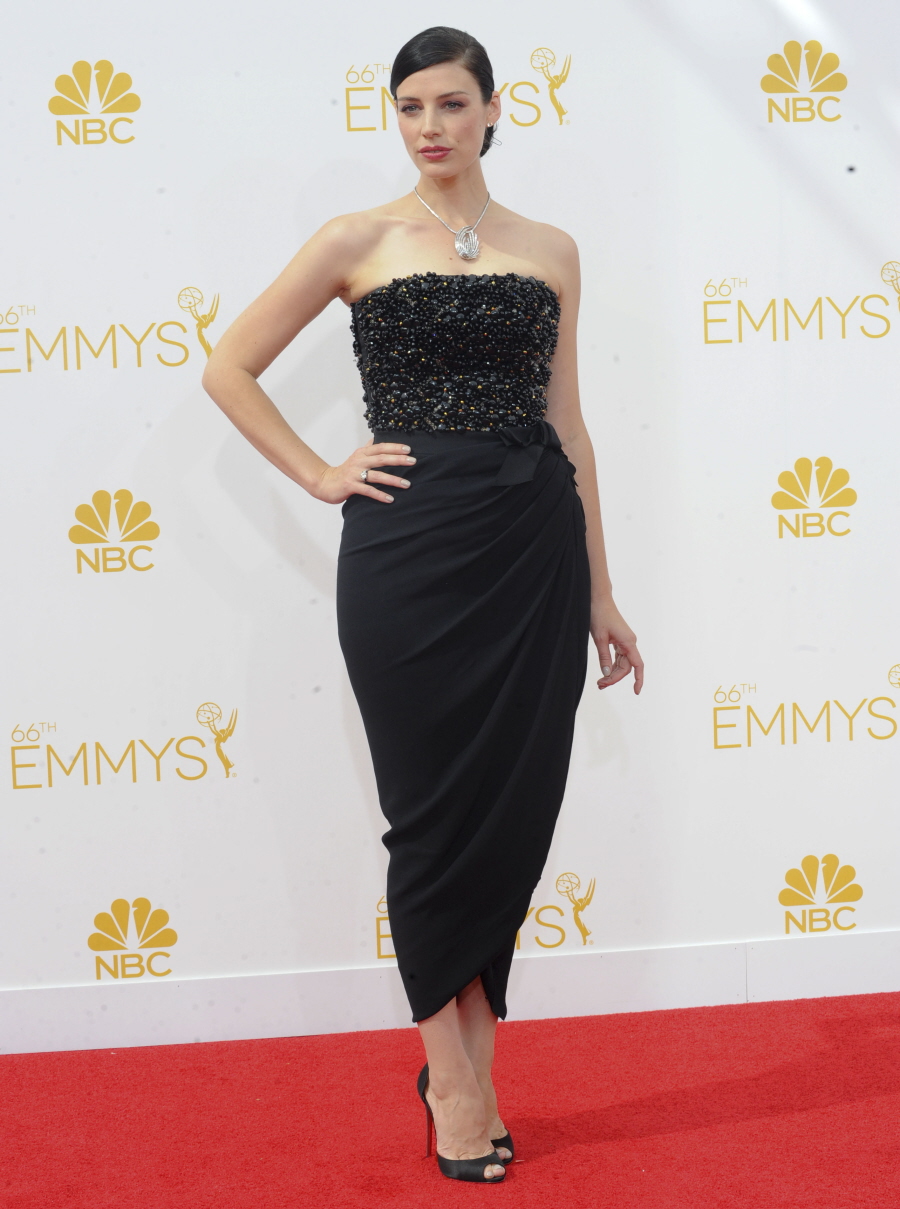 Kiernan Shipka is growing up! She's a young lady now and she's still showing child actors/teen actors how to do age-appropriate red carpet looks. Kiernan wore this Antonio Berardi – very pretty.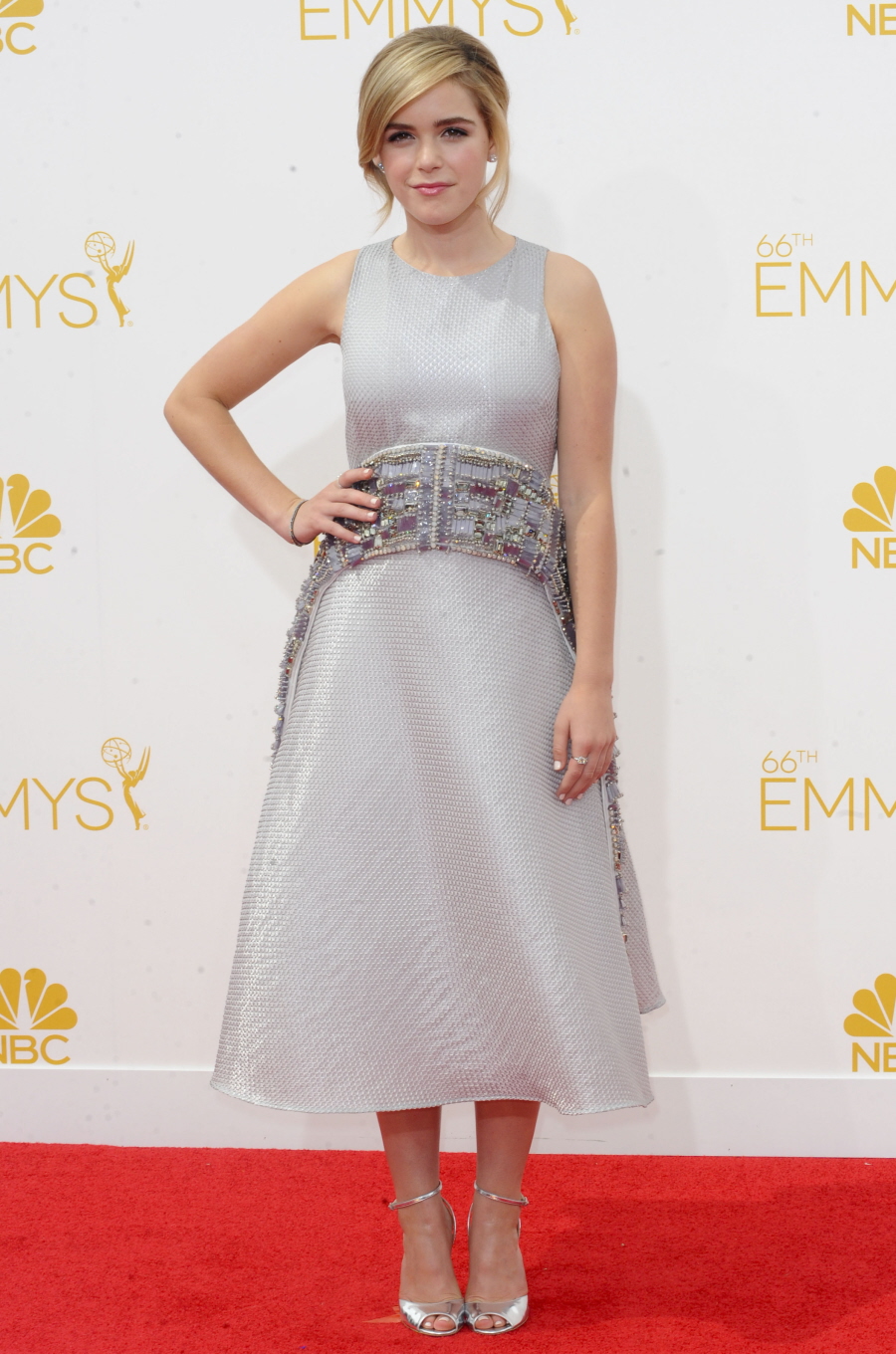 Teyonah Parris looked fab – she plays Dawn, Don Draper's former secretary and now the new office manager of SCDP. She really wanted to make a big statement and she did in this bright Christian Siriano gown. I really like this.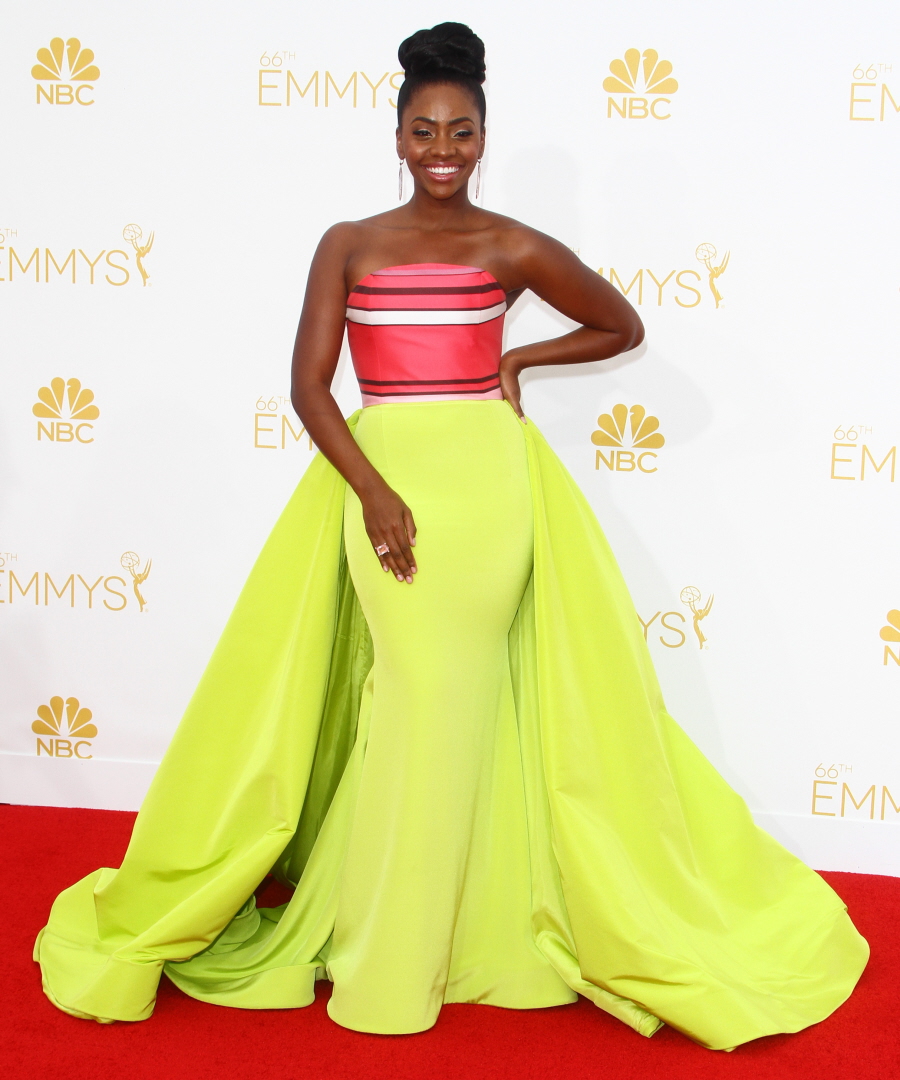 Photos courtesy of WENN.