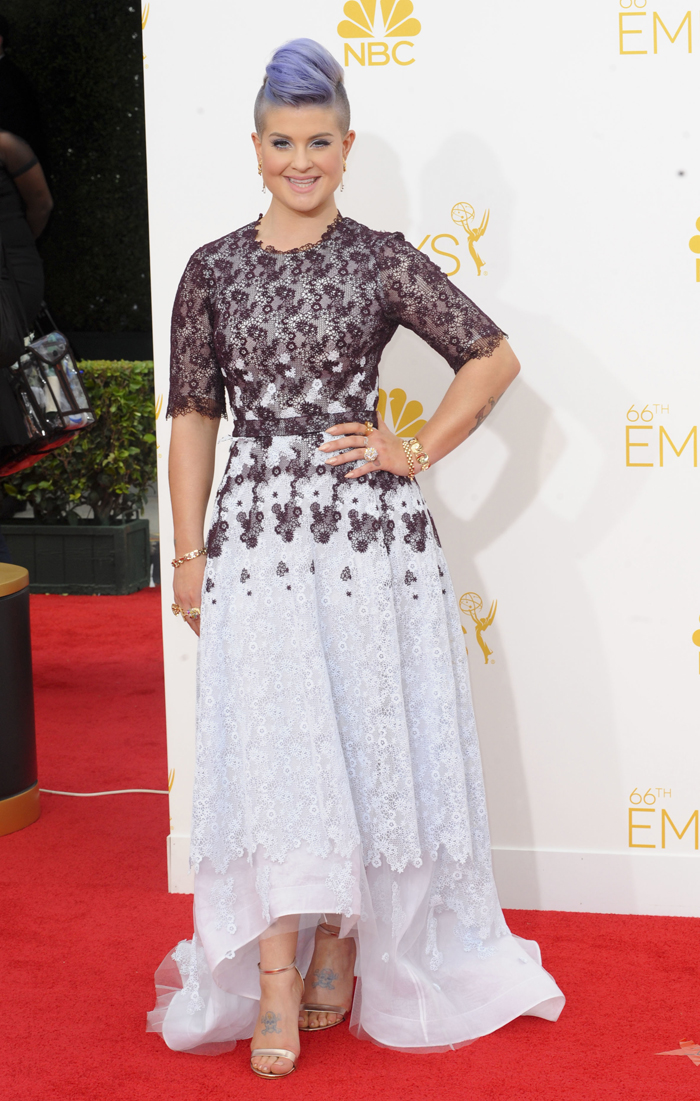 Kelly Osbourne attended the Emmys last night in her usual fashion. She's a member of the E! Fashion Police, which is always hard to believe. Kelly usually goes out of her way to look and act super rebellious on the red carpet. Her attitude is growing tired. Kelly wore Honor last night. This dress wasn't as faux rock 'n' roll as many of her other attempts at fashion. Did Kelly score a victory here? No way. This dress starts out as Kelly's attempt at goth-inspired lace on top and melts into a fug doily mess on bottom. Her hair is still awful. Faux-hawk. So much faux. Faux badass.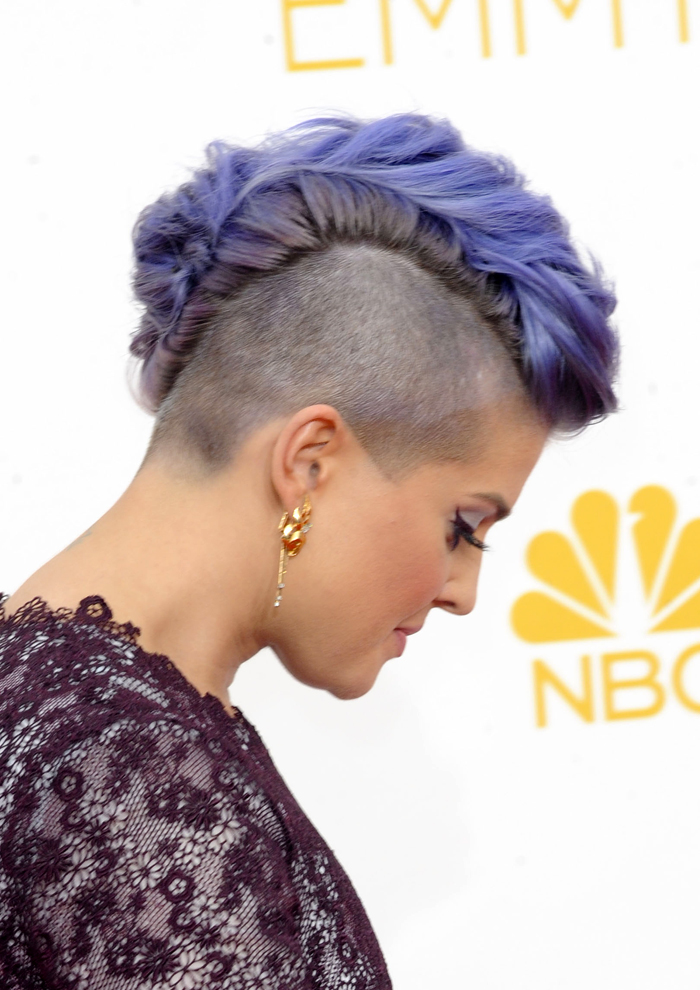 Guiliana Rancic wore a tomato red Gustavo Cadile gown with a structured neckline and bustle. This dress is fine but nothing special. If she's going to stay blonde, Guiliana needs to get her roots done. Yes, I'm going to concern troll and point out that she gets thinner on every red carpet.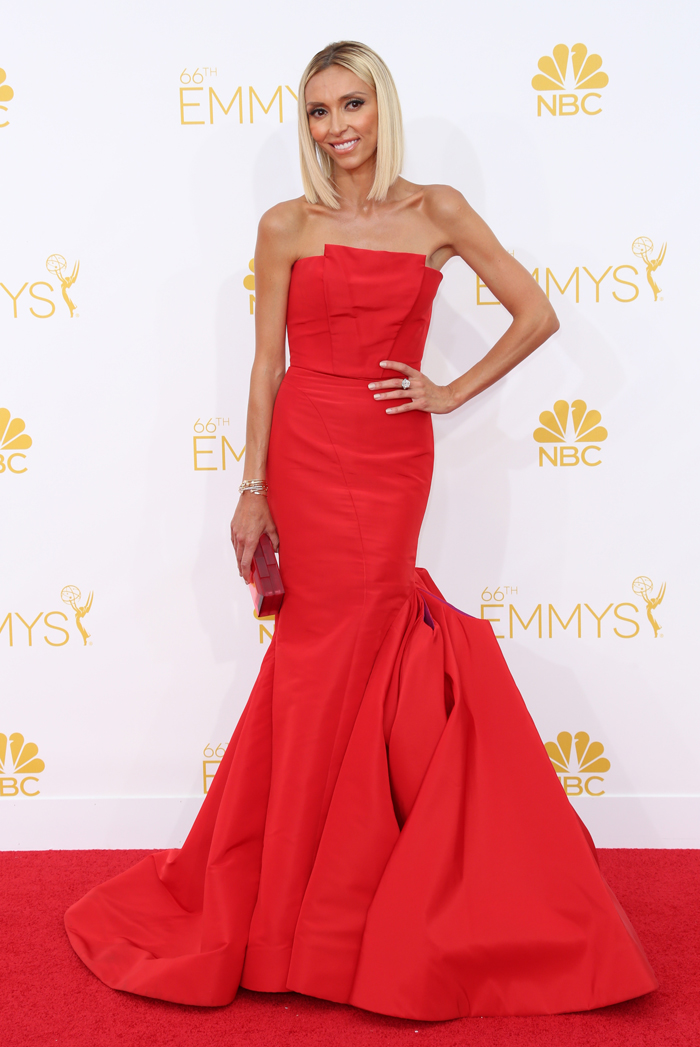 Heidi Klum wore a Zac Posen dress that looked very un-Posen-y. I honestly didn't recognize her at first because her rack wasn't on display. That sounds terrible, but it's true. Heidi went for a casual, beachy turn on the red carpet. She mostly succeeded except for the orange tan.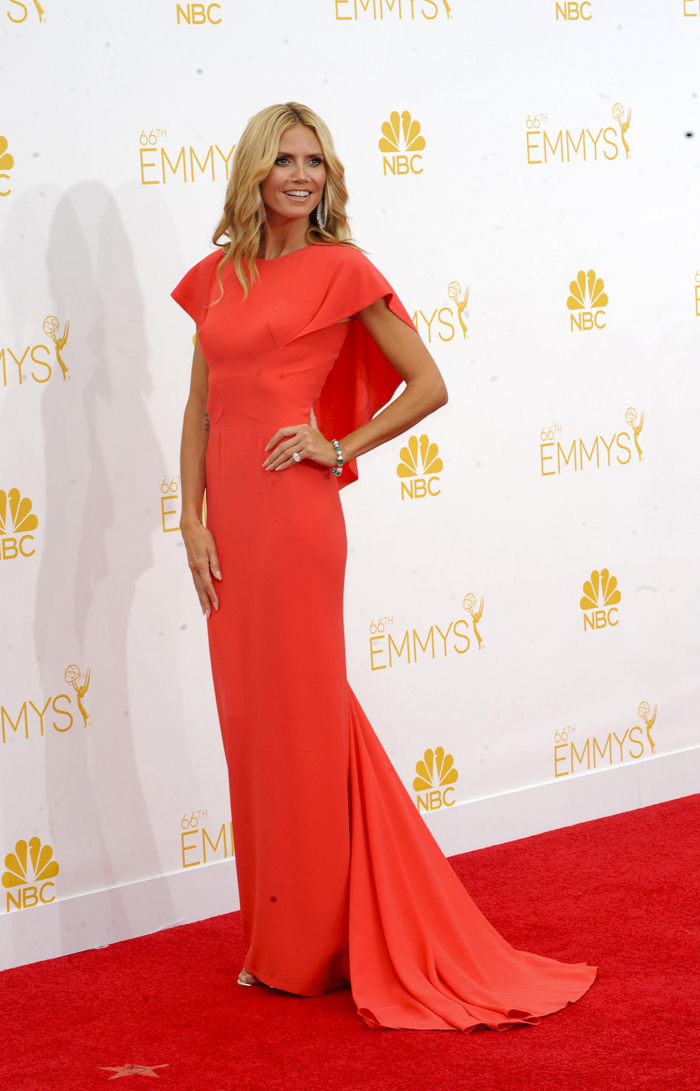 Amy Poehler dressed for a snowflake gala in this silver Theia dress. This ensemble would have been fine on New Year's Eve, but it looks out of place at the Emmys. She could have dressed it up with a piecey updo. I also feel like we're moments away from seeing her bits and pieces.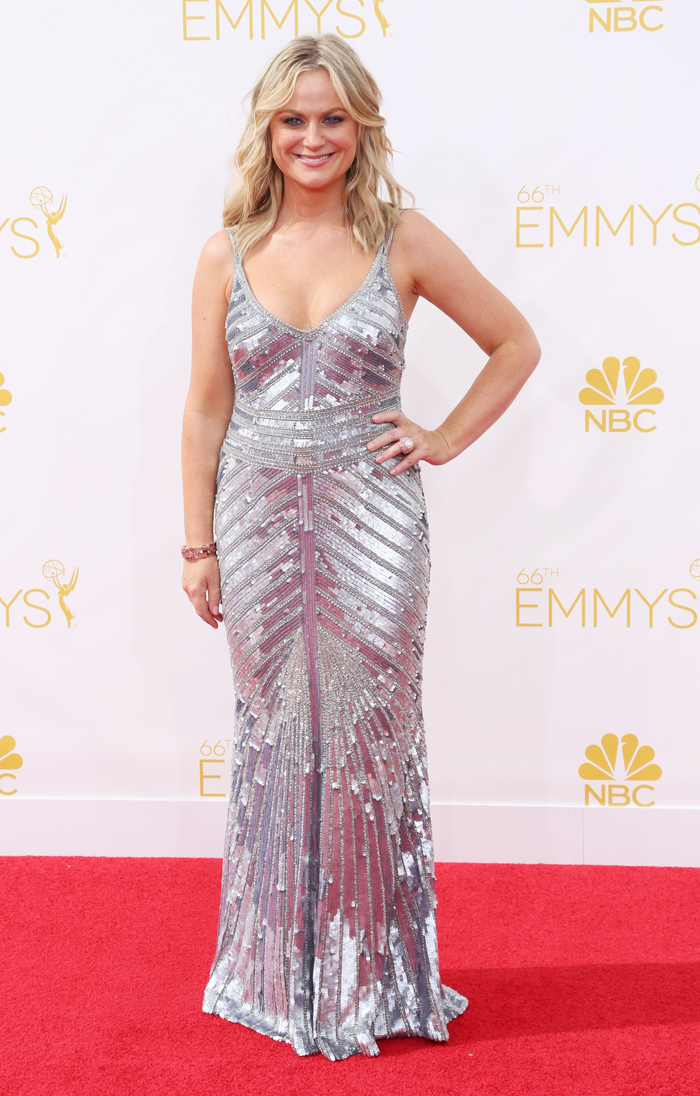 Photos courtesy of WENN