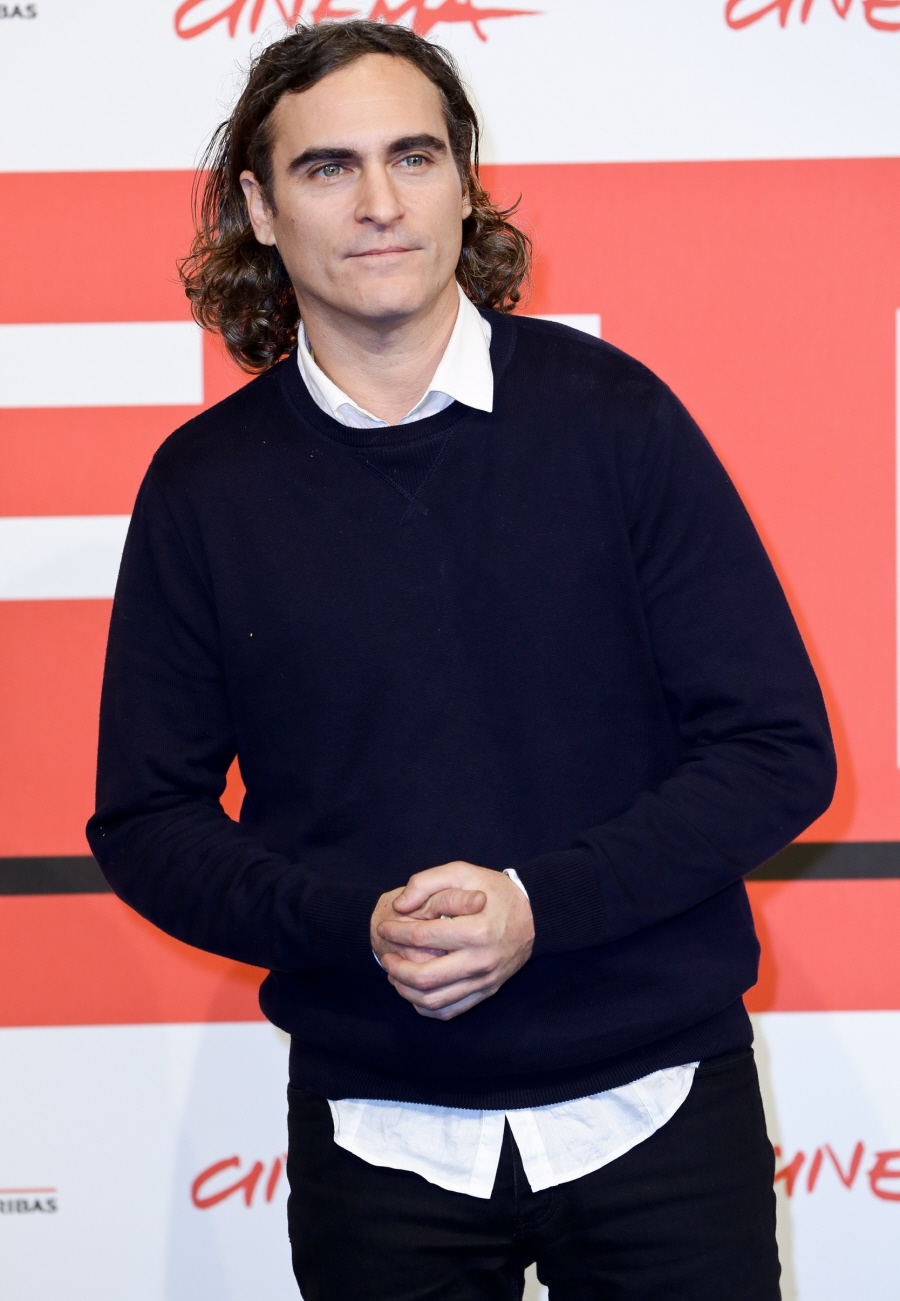 Marvel's Doctor Strange project has been the subject of rumors and rumor-mongering for what feels like FOREVER. We've heard so many names associated with the role: Benedict Cumberbatch, Johnny Depp, Tom Hardy, Jack Huston and as of late, Joaquin Phoenix. It's looking more and more like Joaquin scored the role too. Collider had an exclusive yesterday about Joaquin being in final talks for the role:
Given the cloud of secrecy that surrounds each and every Marvel Studios property while in development, there are bound to be unconfirmed rumors about almost every major aspect of their upcoming films—particularly in the casting department. The studio is currently filling out its Phase Three slate, and while Ant-Man is the first film out of the gate in July 2015 followed by Captain America 3 in May 2016, we then have the Doctor Strange movie on July 8, 2016. Marvel recently signed Scott Derrickson to direct the mystical comics adaptation, and in keeping with the rumor tradition, speculation has run rampant as to who will fill the title role.

After rounds of shortlists and cryptic comments with regards to who will inhabit the character, the trades reported in mid-July that Joaquin Phoenix was finally in negotiations to star in the film. It's been over a month since that time and there still hasn't been confirmation from Marvel's end, so the speculation machine kicked up again recently with word going around that Jack Huston is now "under consideration" for the part. However, we're hearing there's absolutely no truth to that rumor, as Phoenix's deal is currently being finalized.

Despite rumors to the contrary, we're hearing that Phoenix is absolutely still in line to play Doctor Strange in the Marvel adaptation, with our source telling us that his contract is essentially at the 1 yard line, about to pass into the endzone. Though some believed the length of time it's taken for Phoenix to finalized his deal was a sign that things might have gone south, it makes sense that an actor of Phoenix's caliber and temperament would want to ensure that his Marvel contract doesn't restrict his creative freedom to take on other projects outside the MCU.
Collider goes on to note that Marvel signs actors to multi-picture deals but the number of films varies per actor. Samuel L. Jackson signed a nine-picture deal while Chris Evans only signed a six-picture deal. Which brings up a point I've made before: is Joaquin really going to be a company man? Marvel demands that of their actors, that they come to play. Actors have to carve out significant time to promote, to shill and to travel around the world to sell their movies. Joaquin rarely (if ever) plays that game. He's a curmudgeon in interviews and he barely participates in the premiere hoopla, even when it's a film he loves and supports.
My theory is that Marvel sort of wanted Benedict Cumberbatch or Tom Hardy but their schedules were a mess and both actors are scheduled with back-to-back projects for the next two years. While Joaquin is an amazing actor who could rock pretty much any role, I kind of doubt he was their first choice.
Here are some photos of Joaquin and Emma Stone filming a new movie directed and written by Woody Allen. Blah, Woody Allen sucks as a person, etc, but good God, they made Joaquin look really good in this film!!!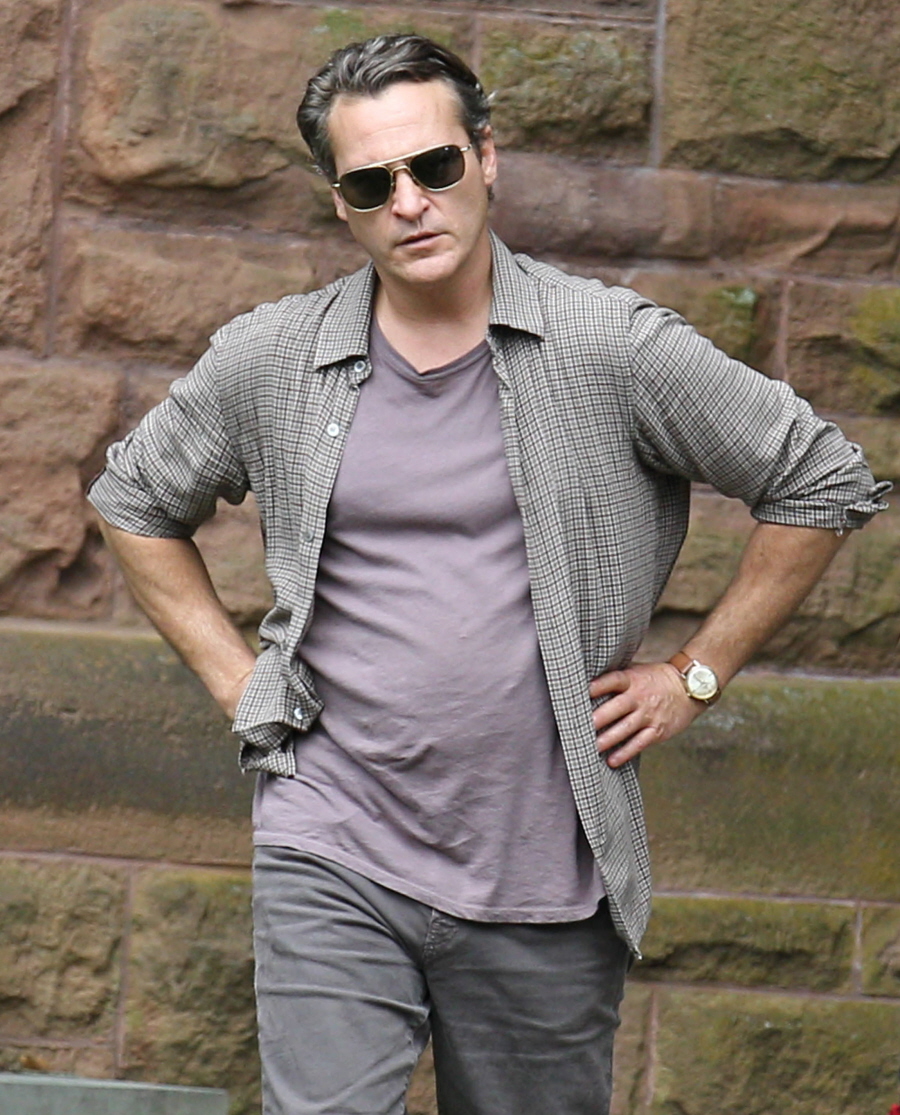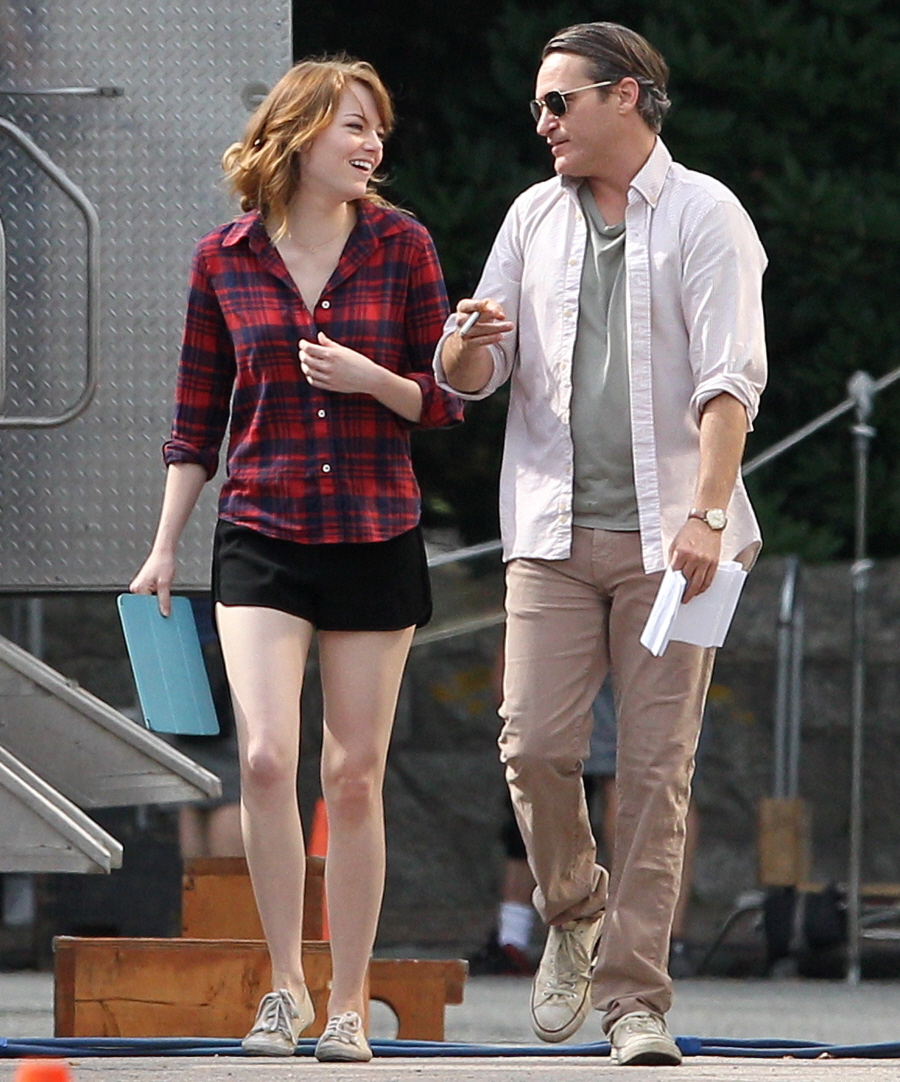 Photos courtesy of Fame/Flynet and WENN.