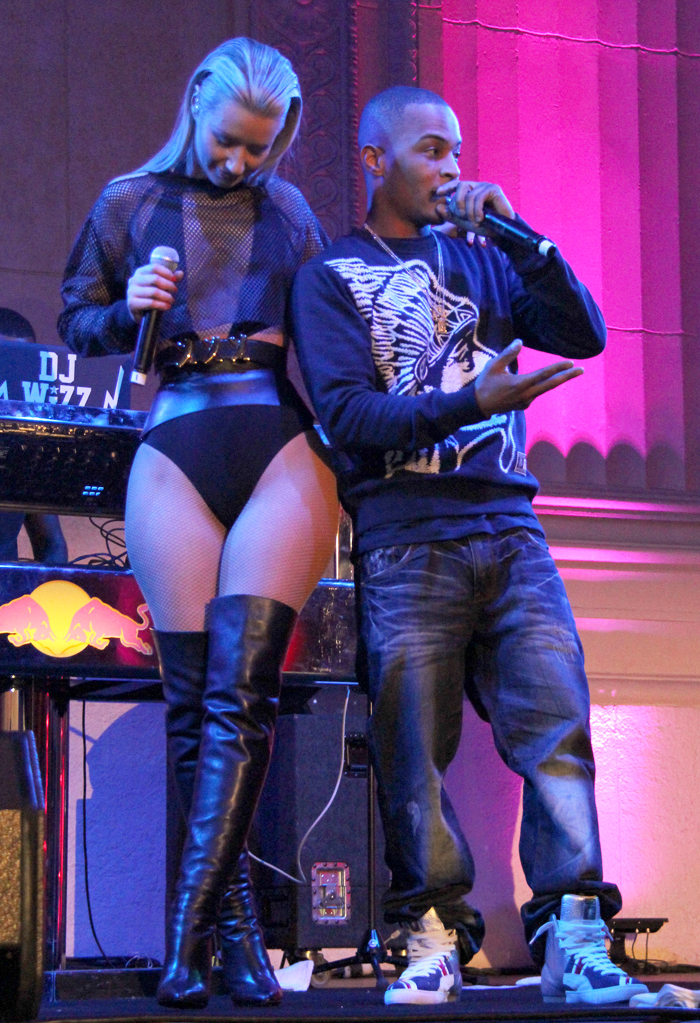 Iggy Azalea was officially discovered by T.I. in 2012 when he signed her to Grand Hustle records. She'd already put out a few records of her own by then. T.I. said at the time that Iggy had "a killer instinct, star sh-t, superstar sh-t." T.I. didn't produce Iggy's The New Classic, but he serves as her mentor and label boss.
Iggy has some vocal critics, and T.I. knows this. People have accused T.I. of ghostwriting for Iggy. He's also heard all of the criticism over cultural appropriation and possible racism. T.I. wants people to stop trash-talking Iggy. I've cobbled together a few recent interviews. These first two excerpts are from Complex, and the other comes from a Detroit hip-hop radio interview. Whether or not you believe Iggy is racist, T.I.'s explanation of why she isn't racist makes no sense at all:
Iggy isn't a racist: "That p-sses me off. Simply because they don't have any real substantial grounds. 'I don't like them.' Why? 'Just 'cause.' What you mean just 'cause? Since when do you get the right to judge people? Who died and made you the emperor of Egypt? That kind of sh-t and then the things that they accuse her of, like the racist stuff. That's not even her. That's not even in her. Me knowing her, knowing where she comes from–for real, the whole racist thing, that's American–we forget, she's not American. So the whole Black, white, color divided thing, it isn't a part of her DNA like it is here in America."

Tell us more: "It's just ignorant to me. In this day and age, to be a race of people who are demanding equality and speaking out on injustices and wanting to be treating fairly, to stand up and do the exact same thing in opposite to someone unwarranted for no reason, it's hypocritical. I'ma ride with her. So, ya'll go ahead. Anybody got a problem with it just know, it gon' be one 'cause I'm coming."

Does he ghostwrite for Iggy? "I ain't no ghostwriter. Iggy got her own ideas and thoughts that she presents to the world her own way. I couldn't write a lot of the sh-t she say, you know? I couldn't put her thoughts into words as articulate as she does. She just has a different way of presenting herself and her art."
[From Complex & Hot 107.5 Detroit]
T.I. doesn't even address Iggy's lyrics. He just flat-out says that she can't be racist because she hails from Australia, which is ridiculous. Racism exists all over the place including, yes, down under. T.I. needs to sit down and try very hard to think of a more plausible reason to defend Iggy's "runaway slave … master" lyrics. Iggy herself has apologized for that song, but I think we need to hear more from T.I. — if he can pull it together.
FYI: Iggy and Rita Ora pretended to kiss at the Made in America festival on Saturday. How shocking.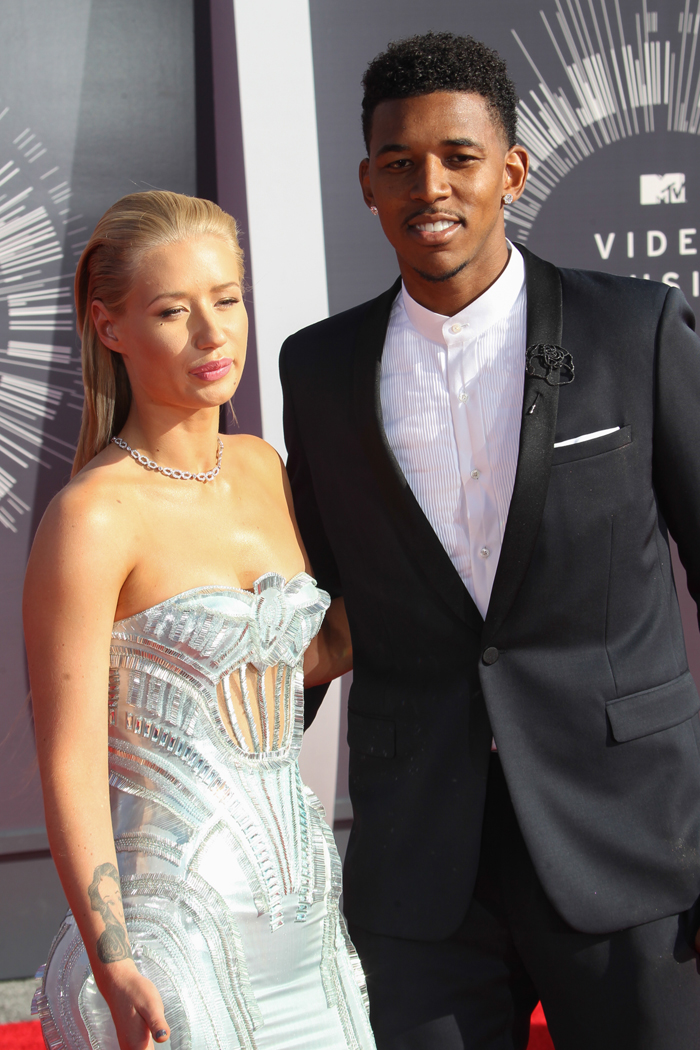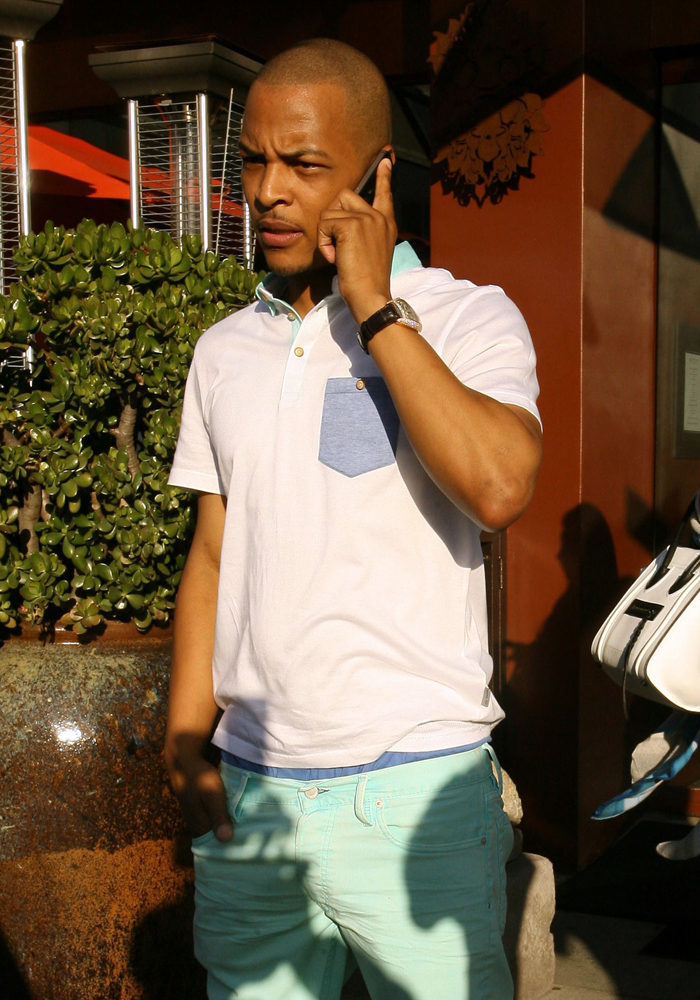 Photos courtesy of Fame/Flynet & WENN