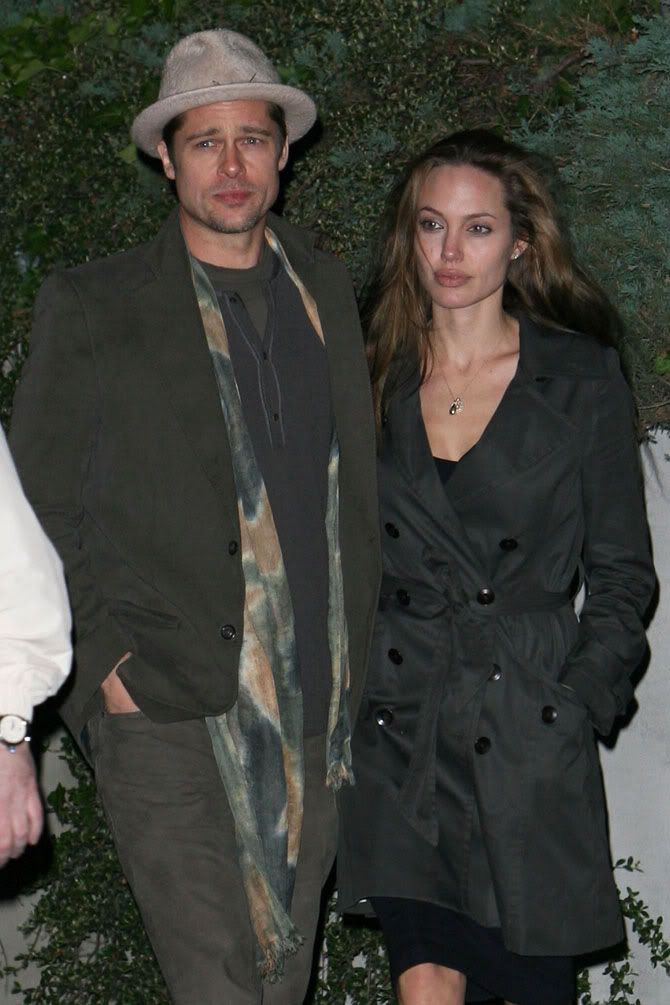 Angelina Jolie is talking about her personal life again. Maybe she should have learned not to open up so much after all that fuss was made over the "blob" comment, which the tabloids spun into months of "Angelina neglects Shiloh" stories.
In an article about her new interview in Reader's Digest, source USA Today says that Angelina claims Shiloh was planned. When you read the quote, that doesn't seem to be exactly what she said. She just said she thought that a biological child would not be a "threat," and that she came to this realization after Zahara came home. If that's all she said about it, it doesn't necessarily mean Shiloh was planned, just that she was open to having a biological baby:
This month, the couple's youngest turns 1, and Jolie says that she planned her pregnancy with Shiloh. "I always said I was happy never to have a child biologically. (Brad) told me he hadn't given up that thought. Then … after Z came home (from Ethiopia), I saw Brad with her and Mad, and I realized how much he loved them, that a biological child would not in any way be a threat."

Asked if she adopted Pax so Maddox (from Cambodia) would have a brother who looks like him, Jolie replies that, after Shiloh's birth, "somebody in the house looked like Mommy and Daddy. It became clear to us that it might be important to have somebody around who is similar to the other children so they have a connection."
Angelina also talked about how they plan special time with each child individually so that they get attention and love from their parents. On Sundays, they all get in bed together on Sundays to watch a movie. This sounds really sweet:
"We've tried to figure out a lot of private time for each of them. When everybody goes to bed, we give Mad time. When everybody is at school, we give Shiloh time. In between, Z and Pax each get special time. And on Sundays, we have a big family sleep," when the kids get in bed with their parents and watch a movie. "We're talking about having to build a bigger bed!"
I'm not particulary fond of Angelina, nor do I have like a wellspring of hatred for her like some people. She seems full of shit to me sometimes, and she's certainly vain and underfed, but she also clearly loves her kids and tries to do her best. She's very dedicated to charity work, takes it seriously, and helps raise awareness of important causes. I think she should quit giving out personal information though, because even benign stuff like this will get twisted around and turned into some kind of conflict between her and Brad.
Brad and Angelina just gave $1 million to the humanitarian effort in Dafur. The money will go to UN refugee agencies and SOS Children's Villages, which give assistance to the nearly quarter of a million refugees from Dafur living in camps in Chad.
The famous couple are currently being hounded by paparazzi in Prague, where Angelina is filming her new movie.
Update: Celebrity Baby Blog has the full interview, and in a statement that wasn't included in the excerpt in USA Today, Angelina more clearly indicates that Shiloh was planned, "Then, a few months after Z came home, I saw Brad with her and Mad, and I realized how much he loved them, and a biological child would not in any way be a threat. So I said, 'I want to try.'"