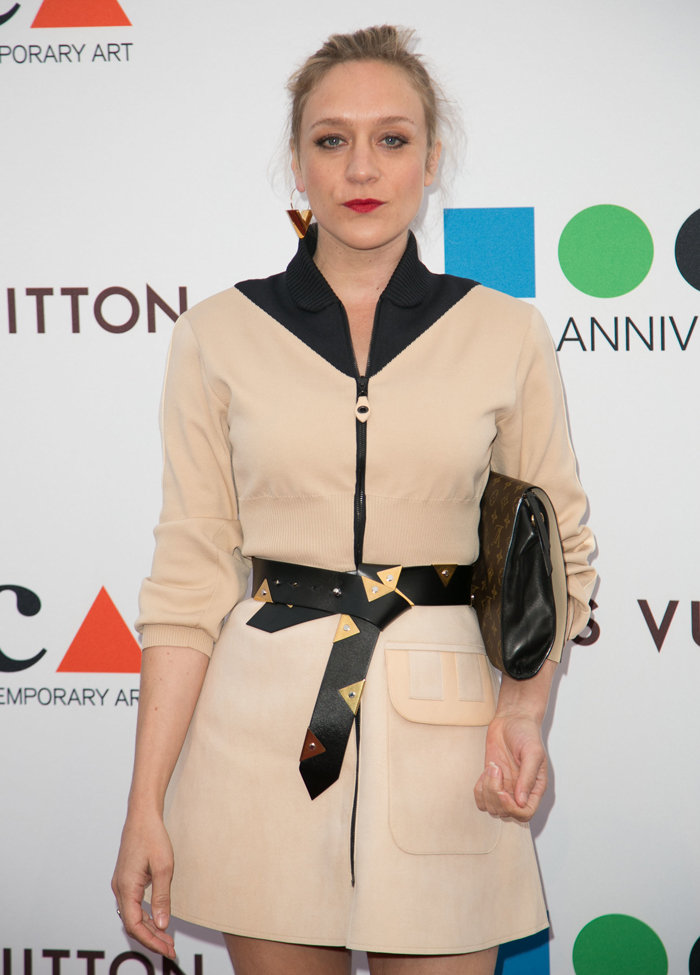 Chloe Sevigny has a new Amazon series, The Cosmopolitans, which has a pilot out now. Amazon seeks to do big business against Netflix. I'm skeptical of Amazon's ability to do all things. Maybe it will work out. I won't subscribe to Amazon Prime, but that's okay. Chloe has a Netflix series in the works too. Scandal!
Chloe has a new interview with the Daily Beast. She's promoting her newly announced Chloe Book, which is a style book that comes out out in 2015 (you can read about it in the full interview). In these excerpts, Chloe's still a hilariously judgy hipster. She laments all the jocks who have taken over NYC even though she prefers "a macho dude." These jocks are ruining her vibe, man:
French men vs. American men: "I've never dated a French man! I want to be the sexy one. I feel like they do an overtly sexy thing–at least the ones I know–but I'd rather have me be the sexy one. I like more of … a macho dude."

Her recent move to Brooklyn: "Two weeks ago. I just sold my apartment a year ago. After ten years of living in the East Village, I was on 10th St. between 2nd and 3rd, I was like, 'Get me the f— out of here." I was looking around a lot in Manhattan, but the prices were exorbitant. And then I looked in Brooklyn, and I didn't want to live in 'hip' Brooklyn, so I moved out to the dorkiest, hokiest neighborhood–Park Slope–and I'm really feeling the vibes out there. But the flight patterns out there are constant. I'd read a bit about it in the New York Times, but I didn't realize how bad it was 'til I moved out there–planes constantly buzzing overhead."

Rumors of bedbugs on the L-train: "On the trendy train?"

The state of NYC: "I'm trying to stay positive. A lot of people are hating on everything that's going on. But I love New York so much. But walking around the East Village, I just want to cry at the state of it. There are so many f—in' jocks everywhere! It's like a frat house everywhere. There are all those terrible bars like The 13th Step, and it's just spreading over to A and B. I don't know if it's a sign of the times, but where are the real weirdos? The real outcasts? They're a vanishing breed here. Maybe New York isn't drawing that anymore because it's too expensive. Vintage clothing shops are sort of a metaphor for the state of New York City, because they're not 'vintage," and they're expensive as hell now. That's what I call 'Fashion Goths.' You see these kids walking on the street and think, 'Oh, look at that Goth kid,' and then you realize it isn't a Goth kid, it's just a 'Fashion Goth' who's dressed as a Goth kid. It's so disparaging."

On social media: "I've never had a Twitter, and my Facebook is private. Maybe I should do a promotional, Instagram-y thing … but I don't even have an iPhone yet. I have a BlackBerry. I like to evolve with the times, but it just seems like over-sharing. I already have to share too much with all the vampires of the world. I have this girl I'm friends with on Facebook, and even she talks about 'wanting likes.' It's weird that creative minds like hers are striving for this sense of approval, and this dopamine release. It's really dangerous."
[From Daily Beast]
Chloe is a master shade thrower. She's so subtle and self-deprecating that you don't even realize her marvelous insults until a few seconds later. She's not unnecessarily mean. Chloe tells it like it is. I left out the parts of the interview where Chloe says murderous club kid Michael Alig used to shun her (Chloe later played Alig's girlfriend in Party Monster). Chloe calls Alig an a-hole and keeps ripping on him. He deserves it.
Chloe also repeats a previous point about how she'll never regret Brown Bunny. That was the movie where she gave Vincent Gallo a real-life beej, and he spent half the movie on a motorcycle driving into the horizon. The movie was almost universally panned, and I remember stories about Chloe crying at the Cannes premiere. I'm glad she's recovered from the stigma and doesn't shy away from answering questions.
Chloe signs off the interview with her usual hipster flourish. She had an appointment at the Apple store to fix her 15-year-old laptop. See, it's possible to use Apple products without falling into the iCloud trap. Chloe is fabulous.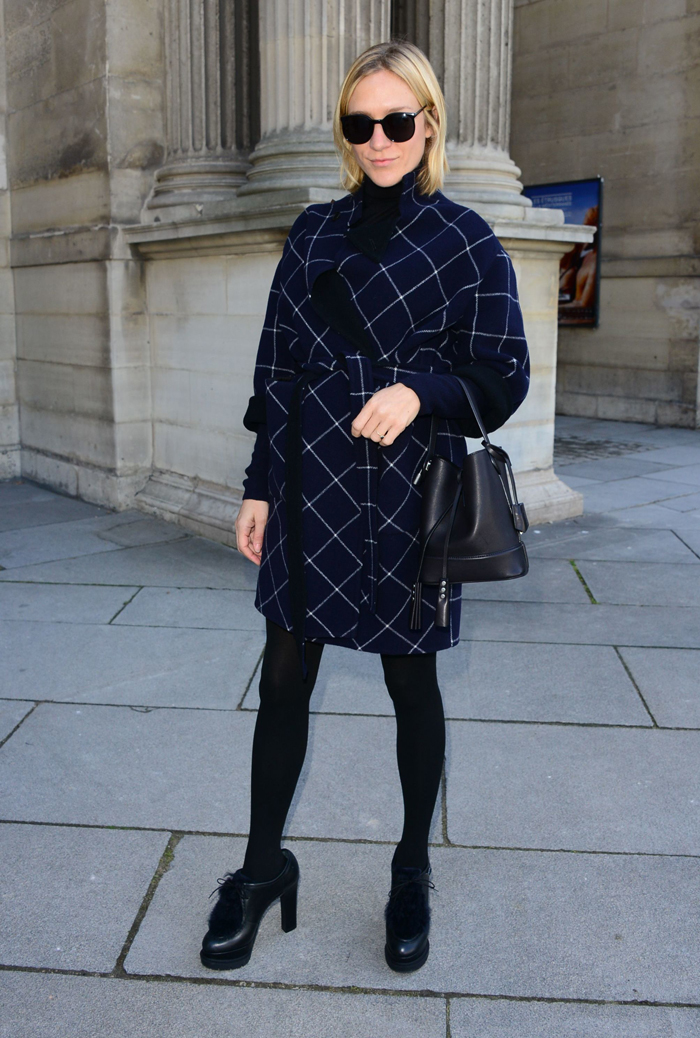 Photos courtesy of Fame/Flynet & WENN