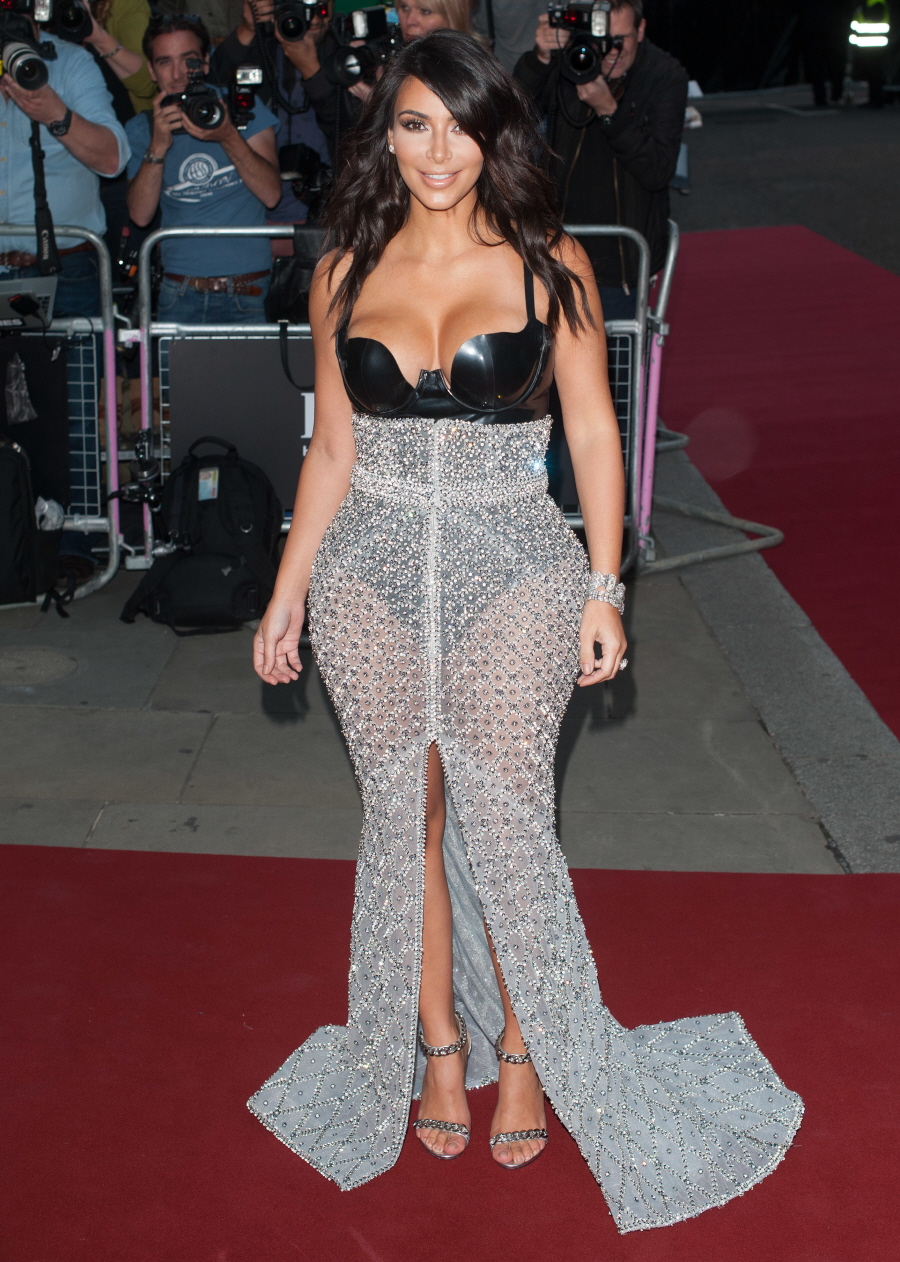 When GQ UK gave Kim Kardashian the award for "Woman of the Year," they also gave her their October cover. And because she's Kim Kardashian and she'll drop trou for any reason, she agreed to a GQ editorial that features NO clothes. It's NSFW and I'm not going to post any of the photos – you can see them here, if you're interested. We'll just have to make do with these photos of Kanye and Kim at the GQ event last week. Kim also gave GQ an interview and she cleared up some of the rumors about her relationship with Kanye, plus all of those reports of the gold toilet tower at their wedding. Some highlights:
Her sex life with Kanye: "My husband Kanye and I have an amazing sex life. So far as the sex tape is concerned, whether or not we've made another … If we have, it's never something I want to go public. I never want to make the same mistake twice."

The gold toilet tower: "The gold toilet? Not true! But we did engrave everyone's name on to the dining tables, yes. We felt everyone that was there really made a mark on our hearts, so we wanted to do something that acknowledged that."

How they named North West: "It was a rumor in the press and we'd never really considered it seriously. But Kanye and I were having lunch … and Pharrell came over to us and said, 'Oh my God, are you guys really going to call your daughter "North"? That is the best name.' Then a little while later Anna Wintour came over and asked the same thing. She told us: 'North is a genius name.' Kanye and I looked at one another and just laughed. I guess at that point it sort of stuck."

When Pres. Obama threw shade at her & called Kanye a jackass: "I don't think it's very appropriate for the president of the United States to be commenting on pop culture… I mean, calling people 'jack–'? I guess everyone is entitled to their own opinion — even him. I was just like, 'why is he even commenting on this?' Ok, sure, just the fact that the president of the United States even knows who I am, and is talking about whether his kids watch our show, is pretty cool.'"
I was looking through our archives for the time that Obama specifically referenced Kim but I can't find it. From what I remember, he used the Kardashian name as a pejorative in reference to young people having real role models, that kids should want to get an education and a good job and not a reality show. Michelle Obama has spoken before about how she discourages her daughters from watching the Kardashian reality shows as well. As for the "Kanye is a jackass" stuff – Pres. Obama said that about Kanye TWICE. The first time was after the Taylor Swift VMA debacle, and then Obama was asked about again a few years later and he called Kanye a jackass again, which was magical.
And do you believe Kim when she hedges about having a sex tape with Kanye? Considering she's lying about the gold toilet tower (Kanye pretty much admitted they had one at their wedding), I think Kim just lies about everything.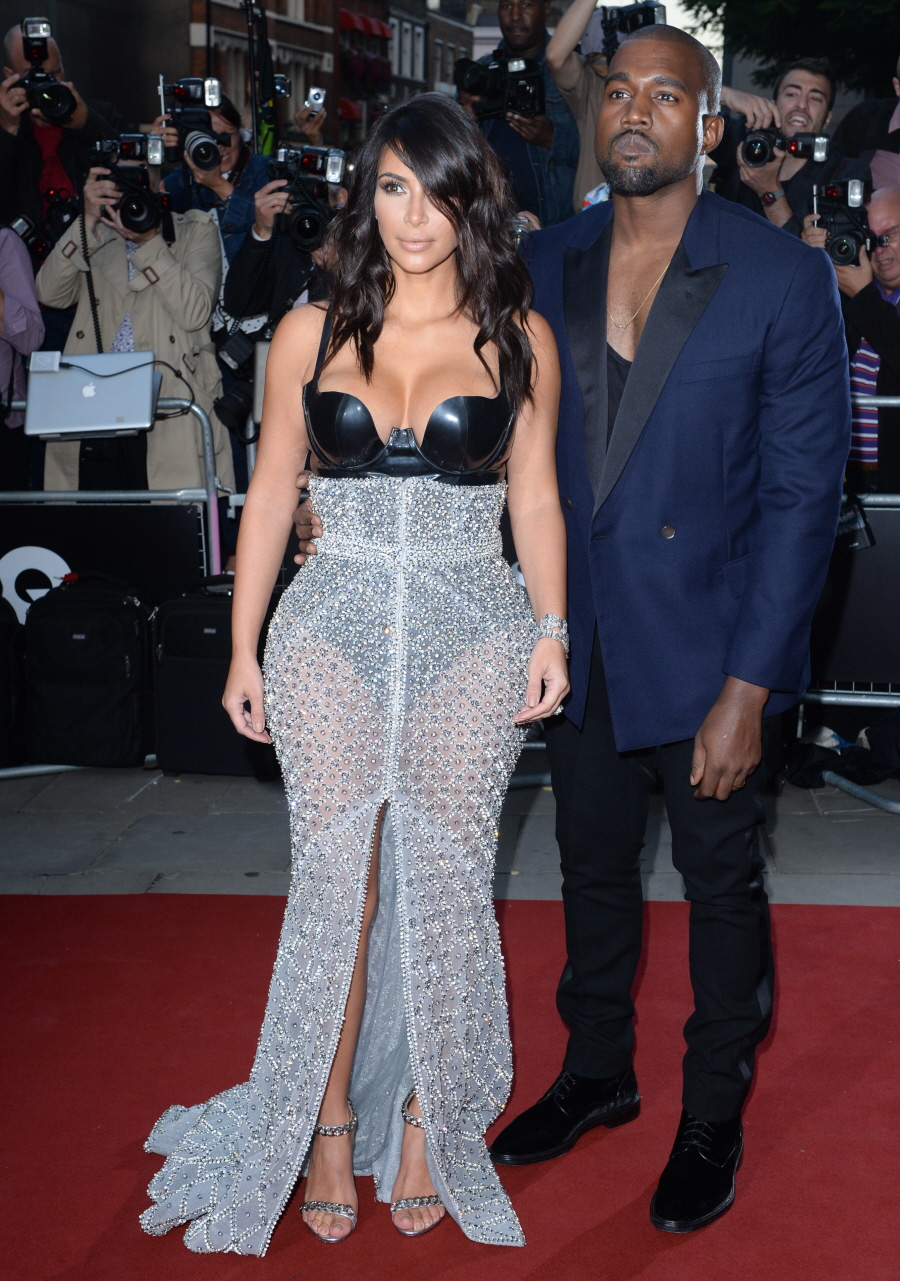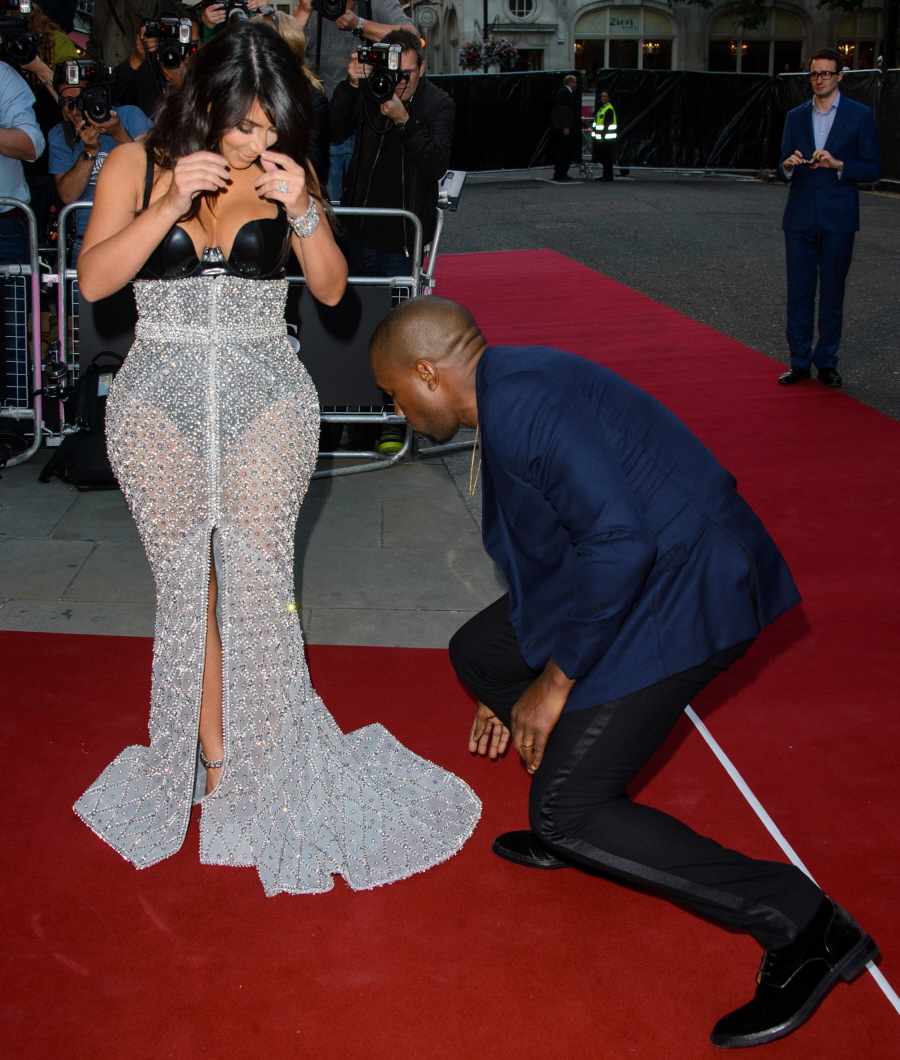 Photos courtesy of WENN.