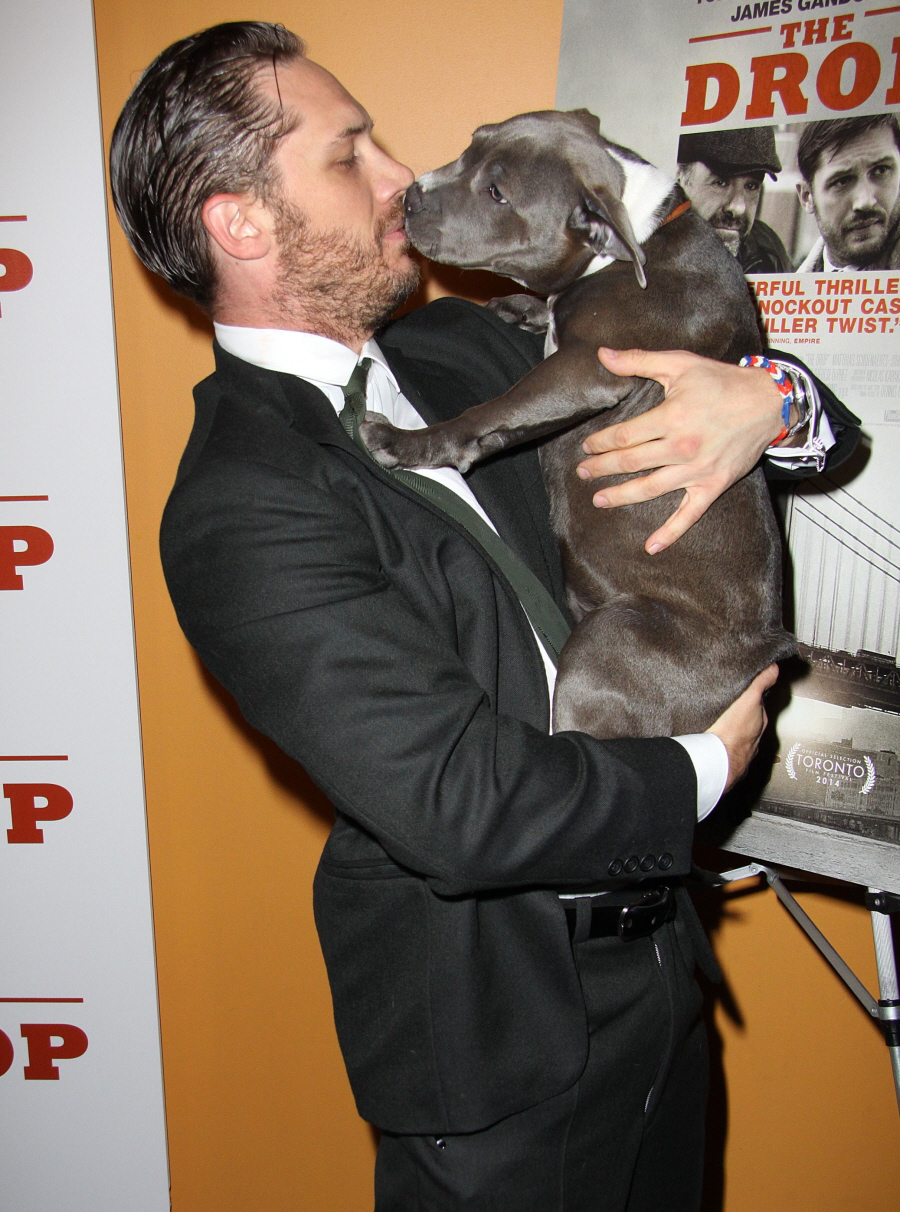 Here are some photos from last night's New York premiere of The Drop, with Tom Hardy, Noomi Rapace and at least one puppy. OF COURSE they brought a puppy to the red carpet. Of course Tom had to kiss the puppy on the mouth and pose with the puppy. Tom is obviously trying to ensure that all of us love him terribly.
What's the general consensus on kissing a dog on the mouth? My dog and I have been housemates and BFFs for years and years but I don't kiss him on the mouth. And he's started to do this weird thing when I kiss him on the top of his puppy head – he lifts up his paws and tries to wipe off my kiss. My dog is embarrassed by me?! So, yeah, no mouth-to-mouth puppy kisses because my dog thinks I'm an uncool mom. I'm not grossed out by mouth-to-mouth kissing with a dog for other people, but I draw the line at sloppy French kissing a dog (this pit bull puppy is trying to French kiss Tom). Incidentally, one of my mom's cats is one of those kitties who likes to get as close as possible to your face, only Susie has added a new thing: she literally tries to lick my eyeballs. I don't get it.
Anyway, back to these photos… Noomi Rapace was on hand as well. The guy with her in Michael R. Roskam. Is that her lover? He's pretty hot. Noomi is wearing Lanvin and I think she looks like a total mess. It's not just the (lack of) eyebrows: it's the trashy blonde hair.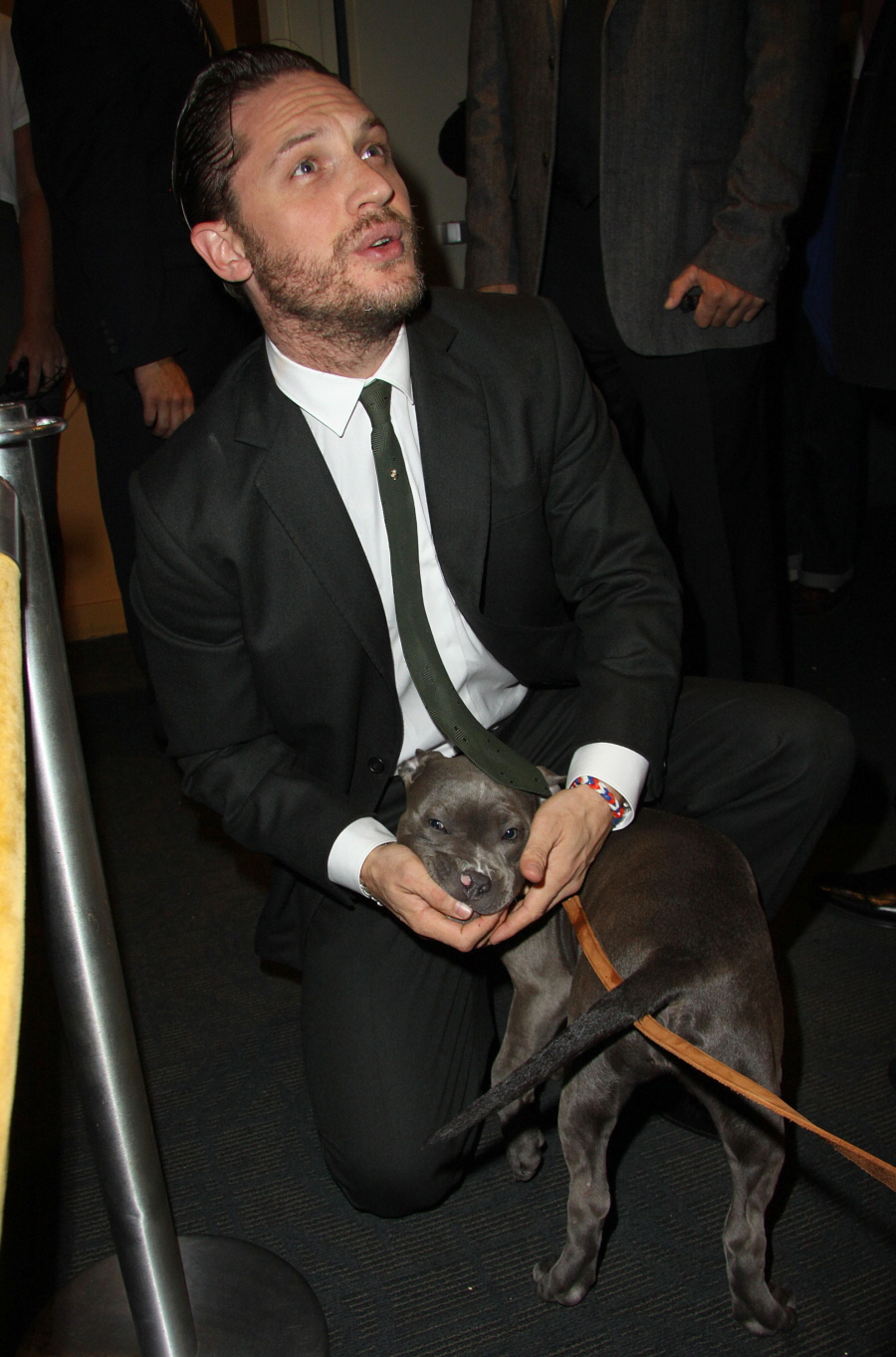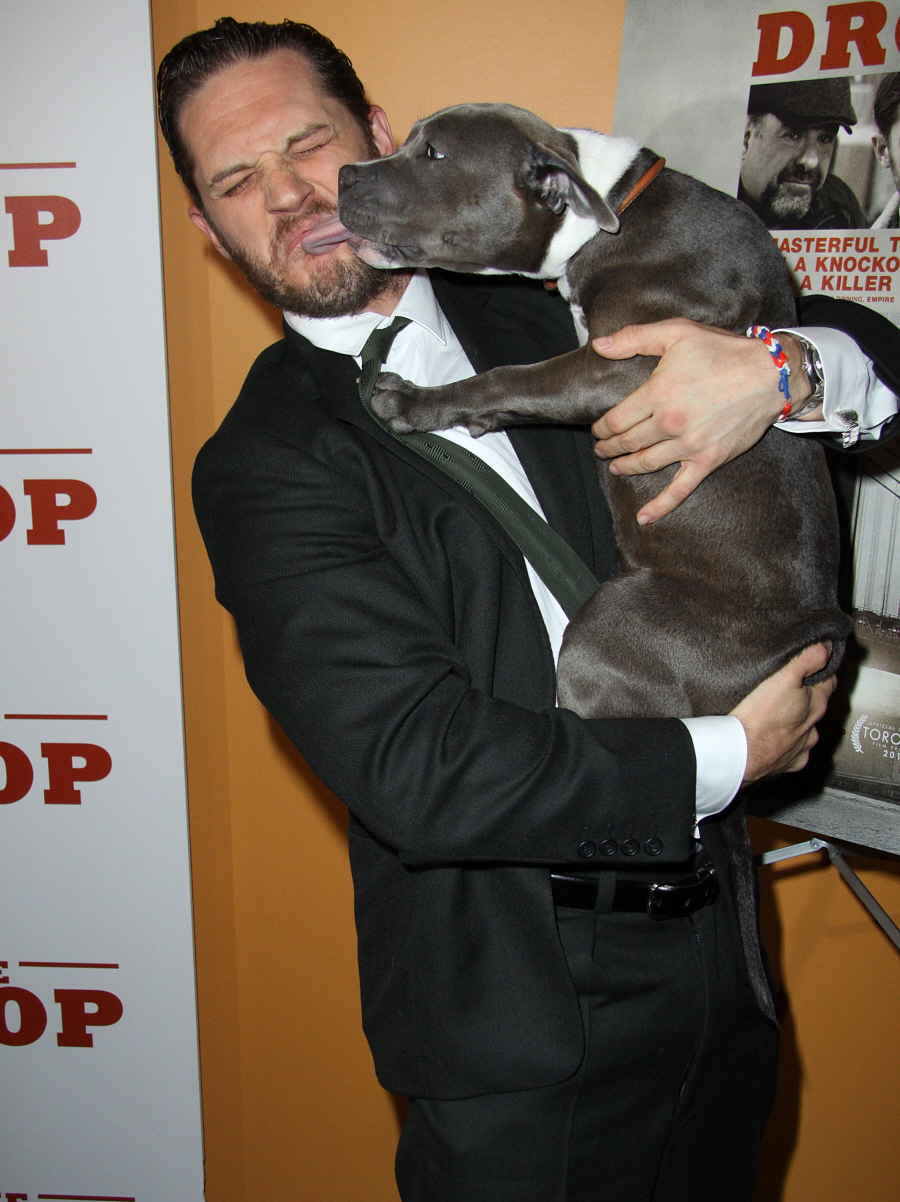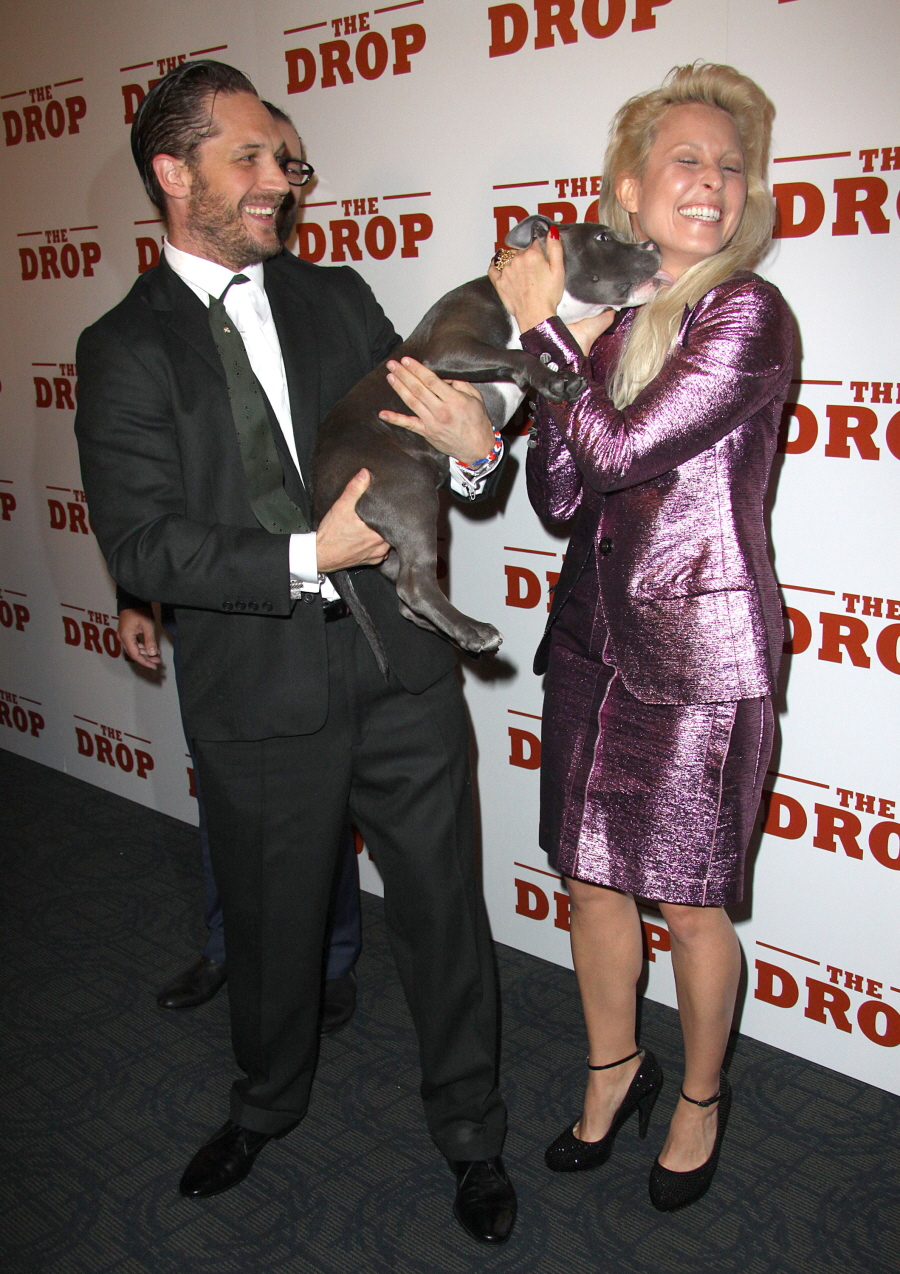 Photos courtesy of Fame/Flynet.