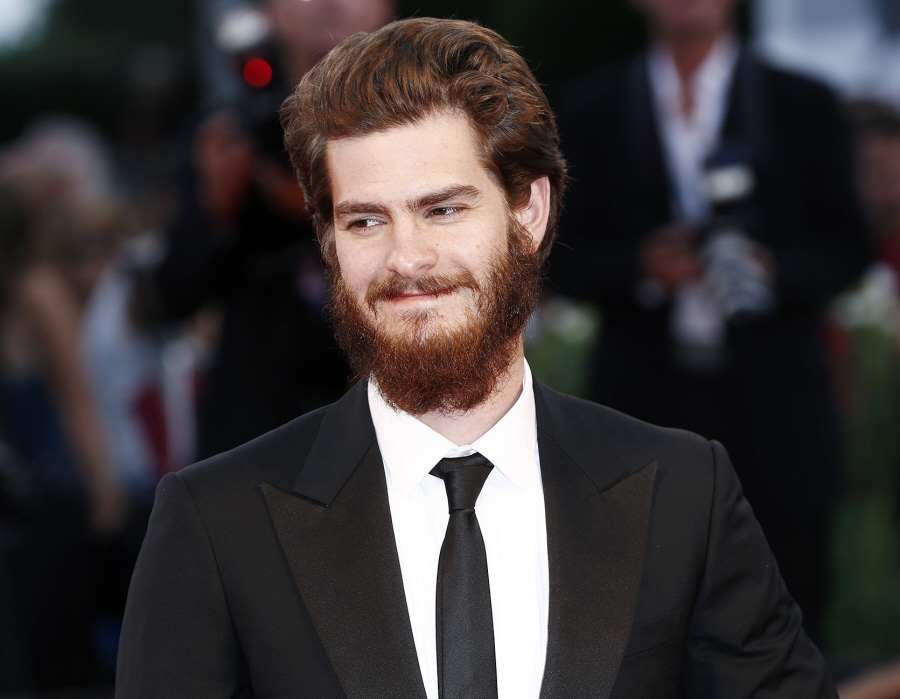 I'm not a fire-breathing Ayn Rand fan, but after reading Andrew Garfield's Daily Beast interview, I just have to say, for the record, I LOVE capitalism. People throw shade at capitalism and Americans for "worshipping the dollar," but I'm so happy I live in a capitalist democracy rather than a socialist society, a theocracy, an oligarchy or whatever else you've got. Capitalism isn't perfect, but no economic system is and I'd rather stick with our current system and fix the flaws, you know? And it bugs me a little bit to read a wealthy actor like Andrew talk about how "it's a shame" that we Americans worship the dollar. Suck it, dude.
Garfield's comments come in the midst of this new interview with The Daily Beast (you can read the full piece here). He was in TIFF to promote 99 Homes, a story about a carpenter (played by Garfield) who loses his home and then goes to work for the real estate broker (played by Michael Shannon) who kicked him out of his home. Some highlights from the interview:
The power of community: "I feel like this movie can be one very small step back towards caring for each other within a community. We've been taught that the only way to have worldly success is by trampling on each other and literally beating each other. The film speaks to the power of community, and the power of knowing that if I hurt you, I hurt myself. We live in a very cynical world of people assassinating each other from a distance without any human consequence. The Internet is a big example of that."

The hacked photo scandal: "It's disgusting. 'I have a right to your naked body or images that you've sent to your husband, or lover.' It's disgusting. It's this violent, abusive violation of womanhood—of divine womanhood. It's violent, and it's misogynistic, and it's revolting, and it's another example of what this distance has enabled us to do—it's enabled us to be disassociated from each other. There's enough awful s–t coming from it that hopefully we'll get to the point of, "OK, wait a second." What's scary is that we haven't reached that point yet, and there hasn't been a referendum put on it. The Internet is the new Wild West. There's a guy now taking these pictures and putting them up in an art gallery. What f–king right does he have to do that? It's absolutely revolting."

September 11th and capitalism: "They attacked the tallest building. In the olden days, you weren't allowed to build any higher than the church in a village, town, or city. Legally, the church was to be the highest building, and everything else had to be an inch below. You know what the religion of a city is by the tallest building. So, what's the religion of New York City? It's a dollar bill. Trade. That's God. Money is God. And that's a shame. But we're all somehow part of it and chained to the system. The beautiful thing about the film is that it's not going to change the world, but it can bring us closer together as a community. It's hard to create a community when all we're trying to do is f–k each other over. Recently, I've been having not an allergic reaction, but a panicked response to cities. It's weird to have so many people living together in a 2-mile plot of land."
Dude… you have panic attacks because Manhattan feels too cramped? Then move somewhere else with your millions of dollars. "Trade. That's God. Money is God. And that's a shame. But we're all somehow part of it and chained to the system." Then go live on a farm in the middle of nowhere. For the love of God. Don't get me wrong, I'm all for bringing communities together and "it takes a village" (which is true, it DOES take a village) and all of that. But you can do that within a capitalist republic.
Oh, and there's also a lengthy discussion about whether the second Spider-Man movie was a hot mess of jumbled characters and Andrew defends the film and basically says it wasn't his fault. Blah, I still haven't seen those movies. I did like what he said about the hacked photos, although "divine womanhood" made me nauseous.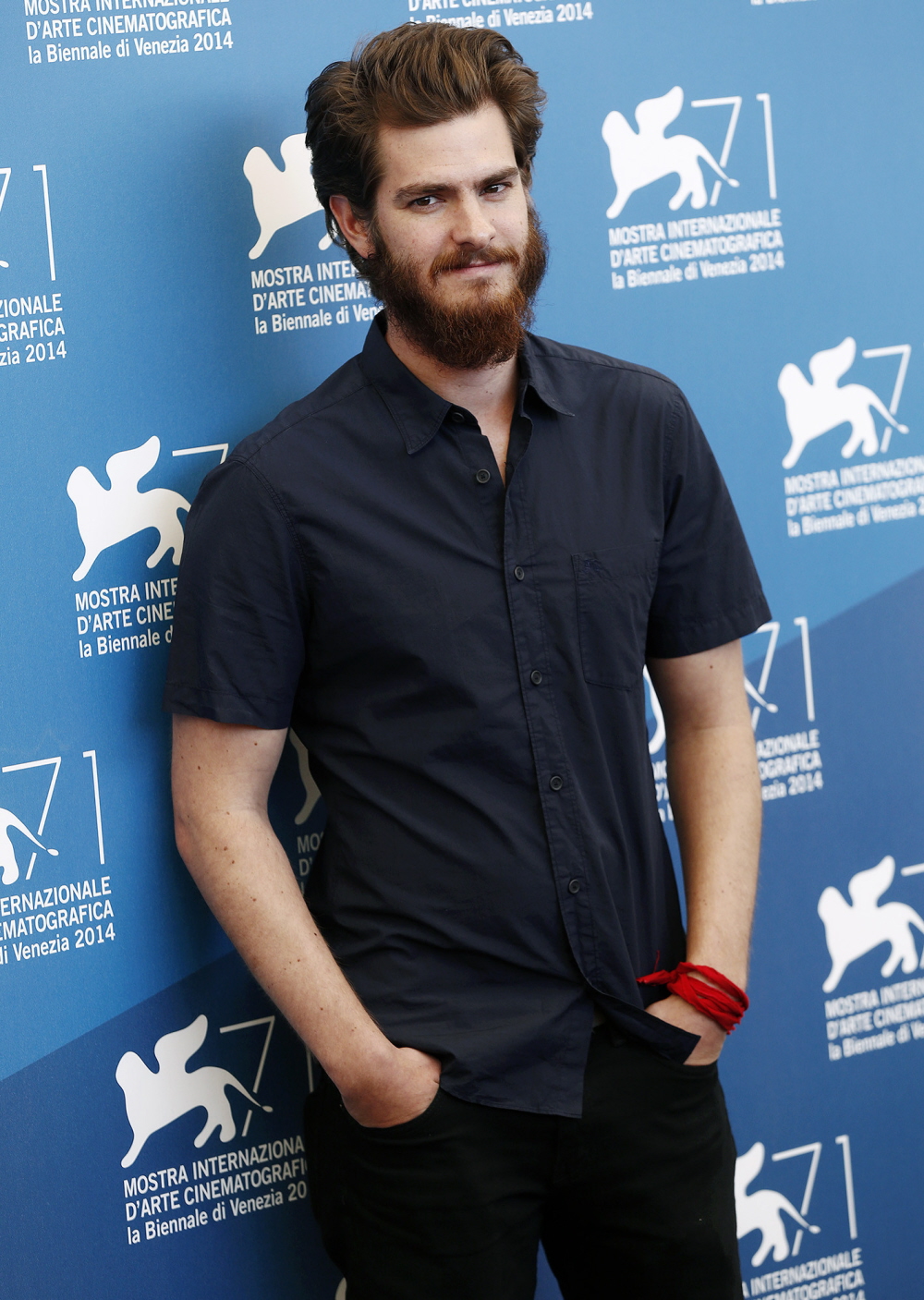 Photos courtesy of WENN.