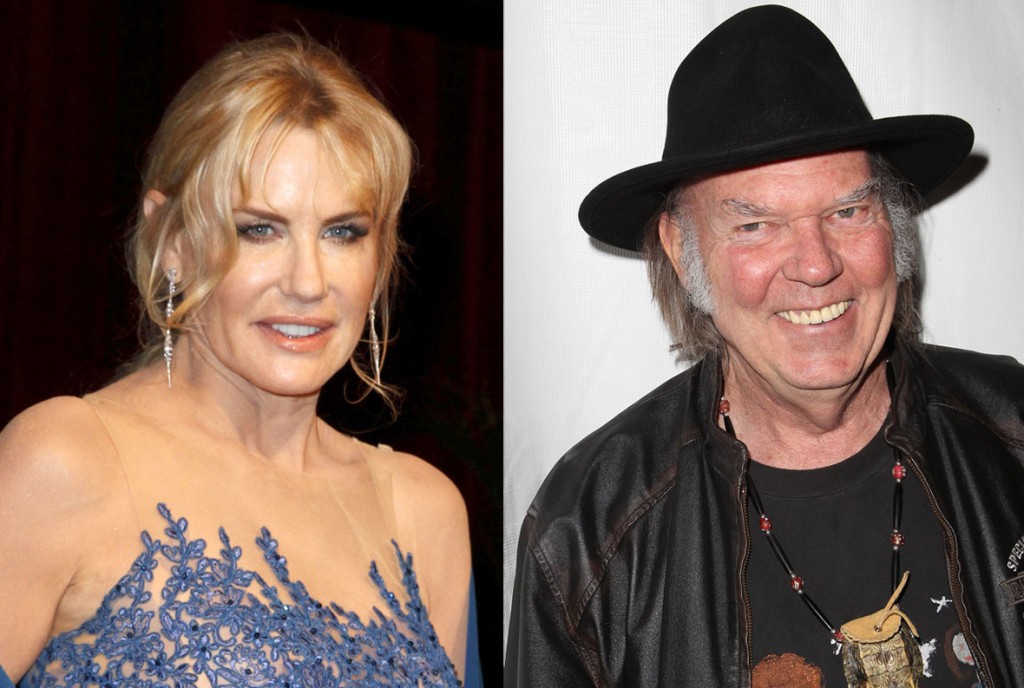 Here's a celebrity cheating scandal that I'm not sure you'll care about, but which I find rather interesting. Neil Young, 68, has been dating Daryl Hannah, 53, for months, well before he announced that he was divorcing his wife of 36 years, Pegi, 60. Daryl and Neil presumably met in activist circles, and made a documentary together for Greenpeace. The two were spotted out yesterday with their arms around each other and kissing. (E! Online has those photos in a video about this story.) People has this story, along with some on-the-record shade from his former bandmate, David Crosby. Crosby called Hannah a "poisonous predator"! Really:
"They've been dating for months," a source tells PEOPLE, adding that Young's marriage had recently been troubled. "They've taken no effort to even hide it. He recorded a new album a few weeks ago, and she was on Skype the entire time, giving him feedback on every take. He even told people in the studio she was his 'girlfriend.' "

The music industry was rocked when it learned Young and his wife were splitting. The couple had been together for so long and through so much, including recording, touring and raising a son with cerebral palsy – which inspired their popular annual Bridge School Benefit concerts.

But some paying attention weren't surprised he was with actress-turned-activist Hannah, with whom he collaborated on an environmentalist documentary for Greenpeace about the Alberta Tar Sands.

"They've appeared at many, many protest rallies together over the past year," the insider says. "The fans have known about this for months."

Young's former musical partner, David Crosby (of Crosby, Still, Nash and Young) also alluded to Hannah being partly responsible for Young's divorce in an interview he gave the Idaho Statesman that ran Monday.

"I happen to know that [Young] is hanging out with somebody that's a purely poisonous predator now," Crosby said in the interview. "And that's karma. He's gonna get hurt. But I understand why it happened. I'm just sad about it. I'm always sad when I see love tossed in the gutter."
Crosby is probably pissed because Young is the sole holdout for a Crosby, Stills, Nash and Young reunion tour. Right now there's just a CSN tour and Crosby has admitted that he's waiting for Young to call him and say he's game to rejoin the band. Except Young has got a new girlfriend and Crosby doesn't approve, obviously. Crosby also told The Idaho Statesman that he's not about to follow Young's lead and leave his wife. He said "I've been with my wife 37 years, and I'm in love with her. I ain't goin' nowhere."
CSNY formed in 1968 so these guys have been bandmates for over 45 years. Their wives might be friends too. Of course it's possible that Young and his wife were separated when he started seeing Hannah, except his old friend doesn't seem to see it that way. He's like "You're going to get hurt, dude. Don't say I didn't warn you."
Neil with his wife in January of this year.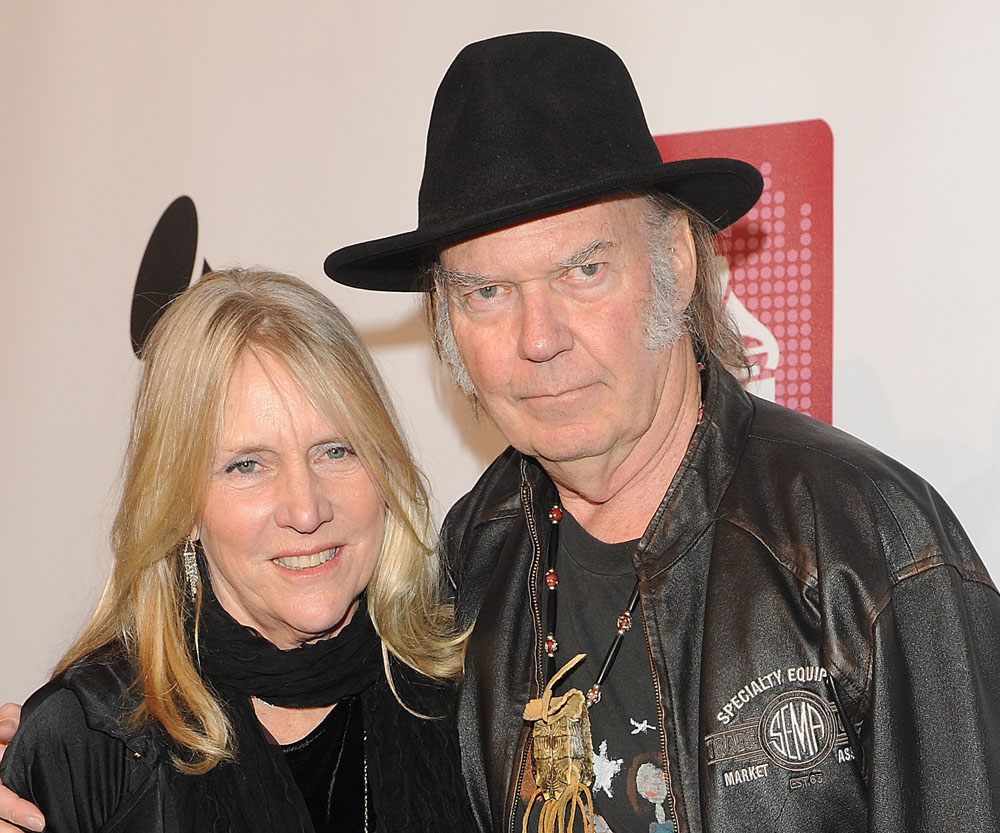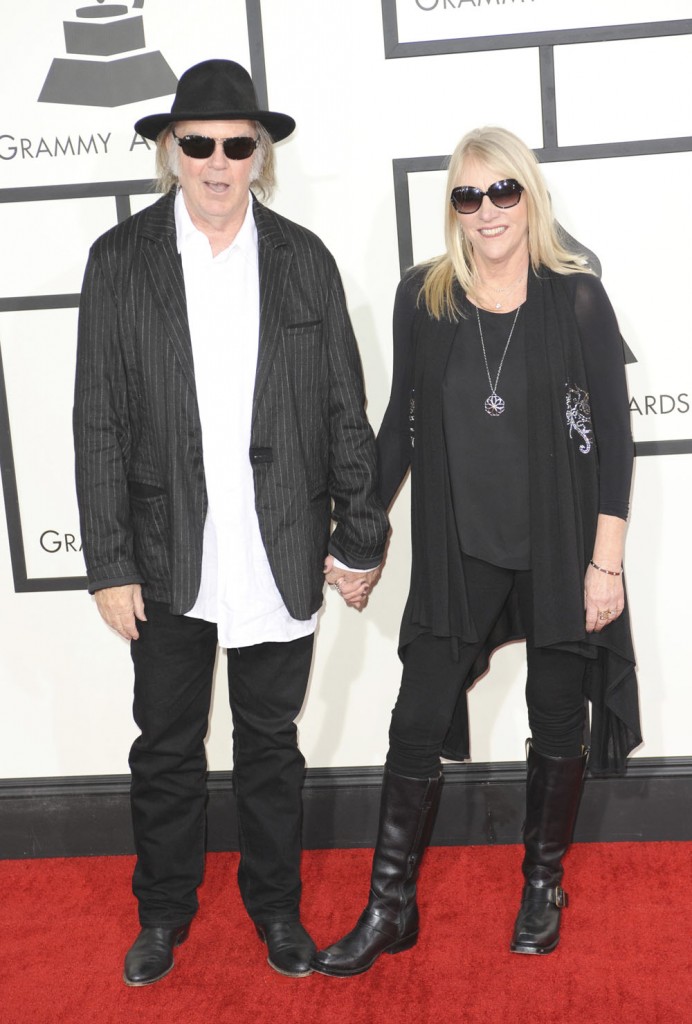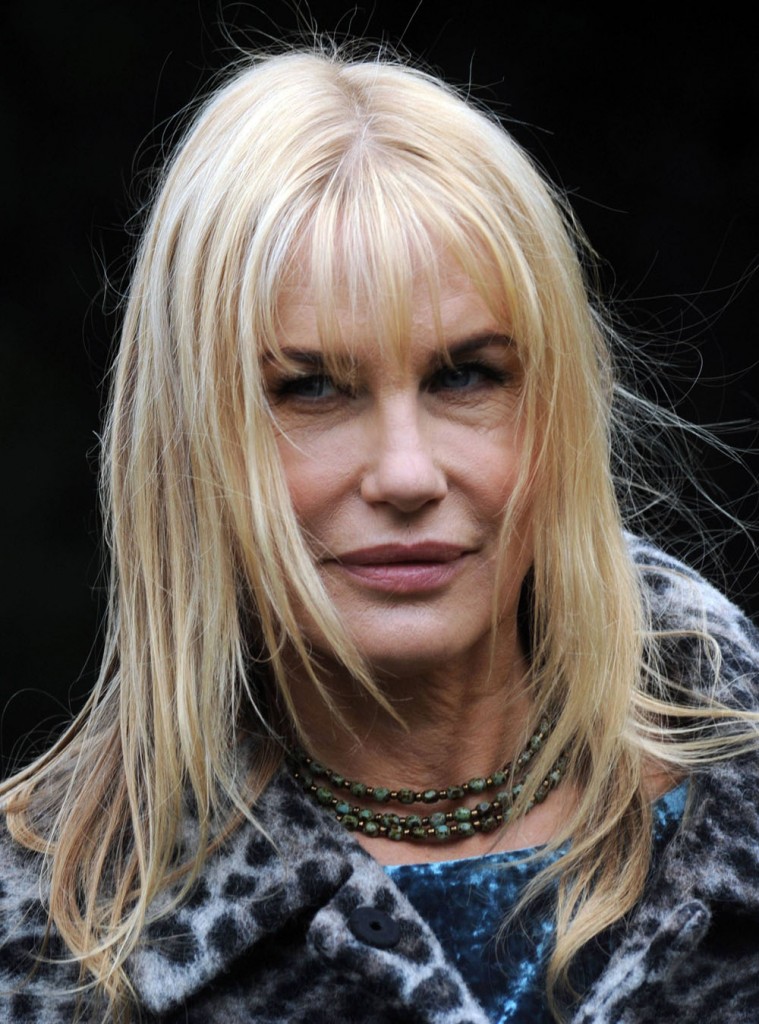 photo credit: WENN.com