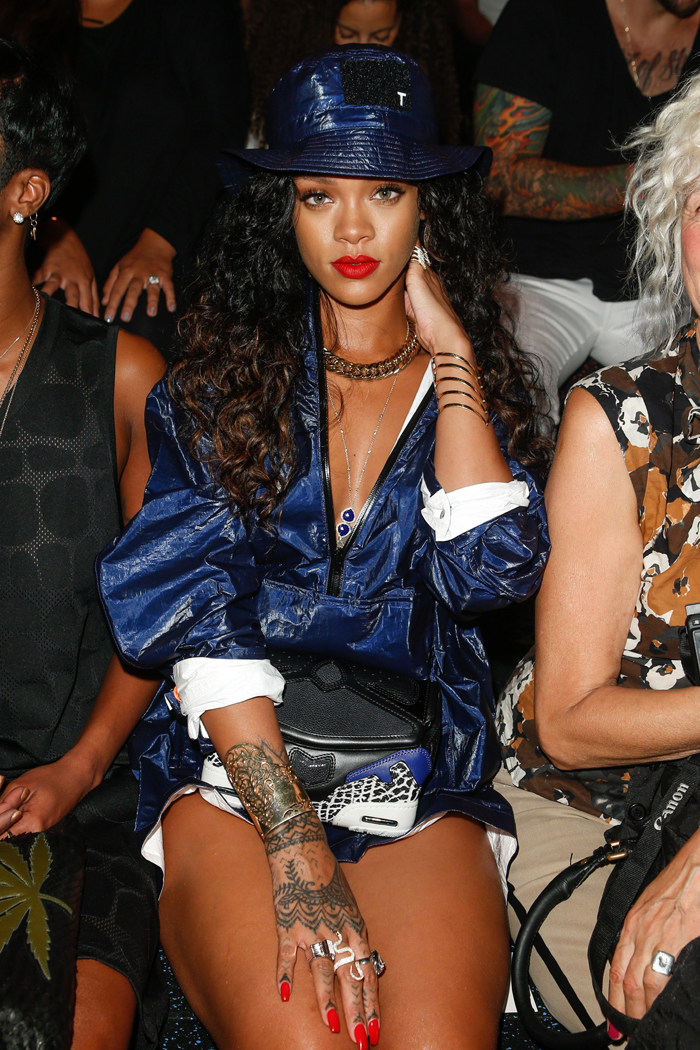 (Note: I already covered this story over at Pajiba with a slightly different angle. CB asked me to cover it here too as part of the ongoing NFL ruckus.)
This has been a rough week for the NFL. I wonder if they expected this Ray Rice fallout would eventually happen. Or if they simply assumed no one would ever see the horrific video footage, ever. Seriously, I bet all of the execs want to crawl in a hole right now. They've handled the situation poorly and could have dealt with Rice appropriately many months ago. Instead, they're trying to cover their spandexed butts. It's not working. Even though the Baltimore Ravens still have Janay Rice on their side, this is a PR disaster. I don't feel bad for the Ravens at all. They fired Rice as a last-ditch measure and only because he became a liability instead of moneymaker.
Here's the latest update to the Rice story. Rihanna was scheduled as the musical number for last night's Ravens vs. Steelers game. CBS decided (at the last moment) that this was a bad idea. RiRi was supposed to sing "Run This Town" as Don Cheadle made team introductions. That didn't happen. Why? TMZ has the lowdown:
CBS has pulled the plug on the musical opening of tonight's "Thursday Night Football" — and it's very clear it's because they don't want to feature Rihanna in the midst of the Ray Rice scandal.

The opening features Rihanna performing a version of "Run This Town" — while Don Cheadle introduces the teams and dramatically asks who will "run this town" when the game is over.

But with the Ray Rice scandal in full swing, it's clear CBS didn't want to feature another celebrity who was involved in a high-profile domestic violence incident.

CBS Sports Chairman Sean McManus says, "We thought journalistically and from a tone standpoint, we needed to have the appropriate tone coverage."

The musical opening will be replaced by a discussion of Roger Goodell's recent comments about the Ray Rice incident.
[From TMZ]
Neither CBS nor the NFL has actually said, "We didn't want to have Rihanna sing because she was also involved in a prominent DV case." Nobody mentioned the words "Chris Brown." They don't have to say it. It's obvious. The NFL wanted to distance themselves from any further controversy. This is sad because Rihanna is not only a DV victim but also a DV survivor. She could have gone onstage and shown the world that she runs the place.
The execs can say what they want about their decision. I want to know how far in advance Rihanna was scheduled for this game. Was she booked last winter before Ray Rice attacked Janay Palmer in that fateful elevator? I doubt it. They still don't know who's performing at this season's Super Bowl. Yeah. Rihanna's been booked for a few months. The NFL execs just assumed the Rice footage would never surface. Now they're punishing a woman (again) for having the audacity to be punched by a dude. What a disaster. Doesn't the NFL have publicists?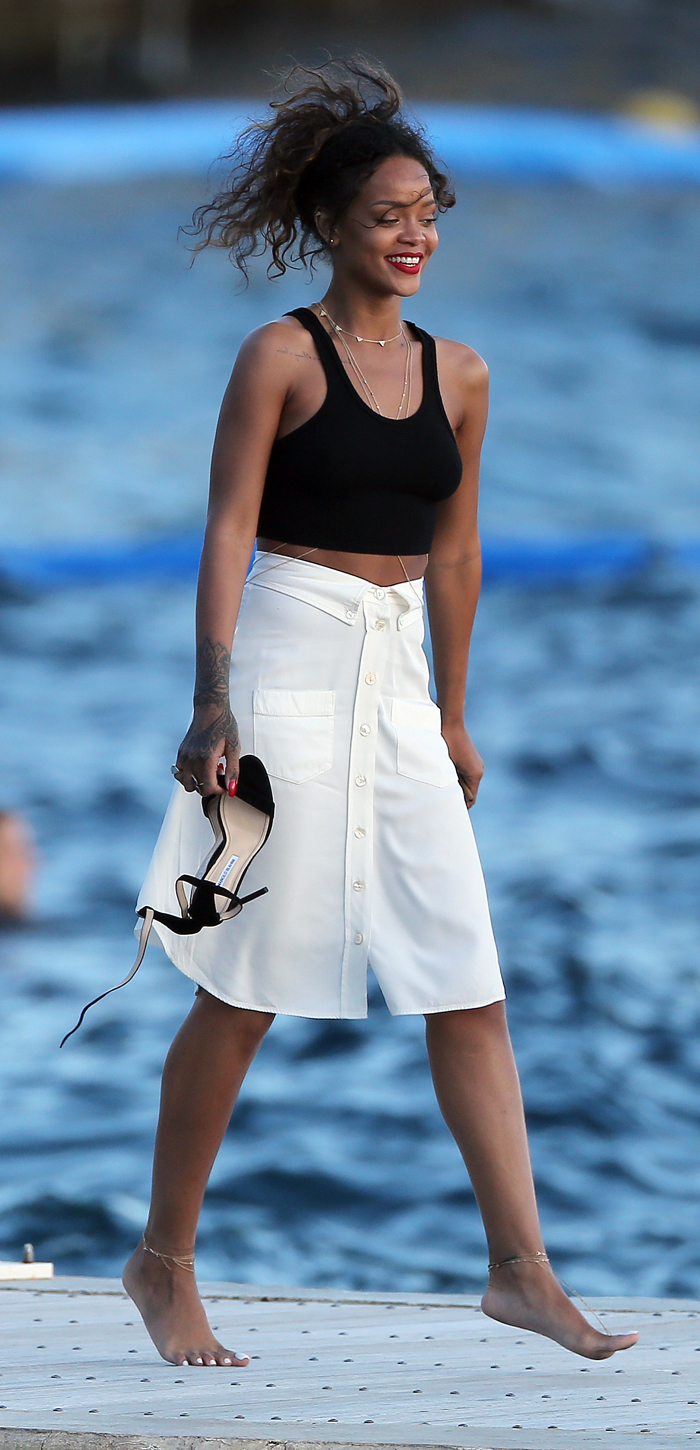 Photos courtesy of Fame/Flynet & WENN