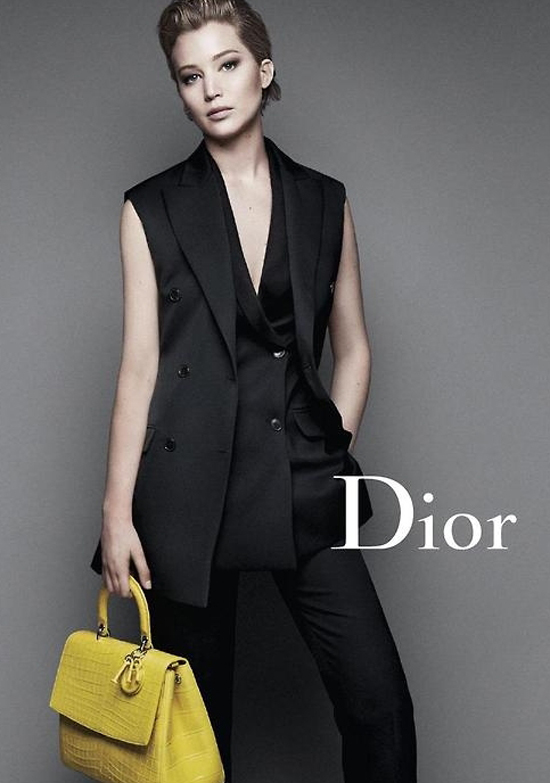 These are the new Miss Dior ads starring Jennifer Lawrence. They're okay, but Dior always photoshops too much. Their ads often suck JLaw's fresh originality right out of her. She looks like a mannequin. A pretty mannequin shilling purses.
Something more interesting: A bit of JLaw news beyond dating rumors. Jennifer has been announced as a co-chair of next year's Met Gala. It seems like an unexpected choice, but I suspect the decision is tied to her Dior contract. This event could help Dior Chairman Bernard Arnault work another agenda. The design house has been pushing its luxury wares in China pretty hard lately. The theme of this Met Gala is "Chinese Whispers."
The name of this event points towards potential awkwardness. Remember the game "Chinese Whispers" from childhood? (The term could be considered offensive by some.) You probably knew it as the broken-telephone game. You whisper a sentence into someone's ears. They pass it on to the next person. And so on. The last person in the game utters a sentence completely different than the original. The game reveals mistakes in accumulated retellings, and now a fashion event will do the same. Huh. Here's the announcement from Harper's Bazaar UK:
The Costume Institute at the Metropolitan Museum of Art has announced its latest exhibition: Chinese Whispers: Tales of the East in Art, Film and Fashion.

Set to open next spring, it will explore the influence of China on everything from fashion, costume, paintings, movies, films, opera and art, with work from creatives as diverse as film director Ang Lee and fashion designer John Galliano.

"The West's interest in China seems to be intensifying, and China's cultural influence on the West also seems to have reached new heights," explained Costume Institute curator Andrew Bolton of the choice to stage this exhibition now. "The basic idea is the influence of Chinese aesthetics on designers, but I also wanted to convey how costumes and decorative arts crystallise centuries of cultural interchanges between the East and the West."

The exhibition will be officially opened with the inaugural Met Ball next May, co-chaired by Jennifer Lawrence, Wendi Murdoch, Anna Wintour, Chinese actress Gong Li and Yahoo president and CEO Marissa Mayer.
[From Harper's Bazaar UK]
On the bright side, Gong Li and Wendi Murdoch are also co-chairing for this theme (with further input from director Ang Lee). The event could flow well until red carpet arrivals when people (inevitably) interpret the theme wrong. Some attendees always ignore the theme, but you know someone (Katy Perry probably) will wear something racist. They'll use the theme as an excuse. There will be fallout.
Oh, and we have an "update" on the Martin Lawrence relationship that makes me feel better about the awful John Mayer rumor. Yay! E! Online says Chris and JLaw visited the Chateau Marmont together on Thursday night: "It doesn't seem like it's a new relationship." They were "super cute" (again). JLaw was acting so "gregarious and confident" that they "were the center of attention." Seriously, they visited the Chateau and no one got a picture.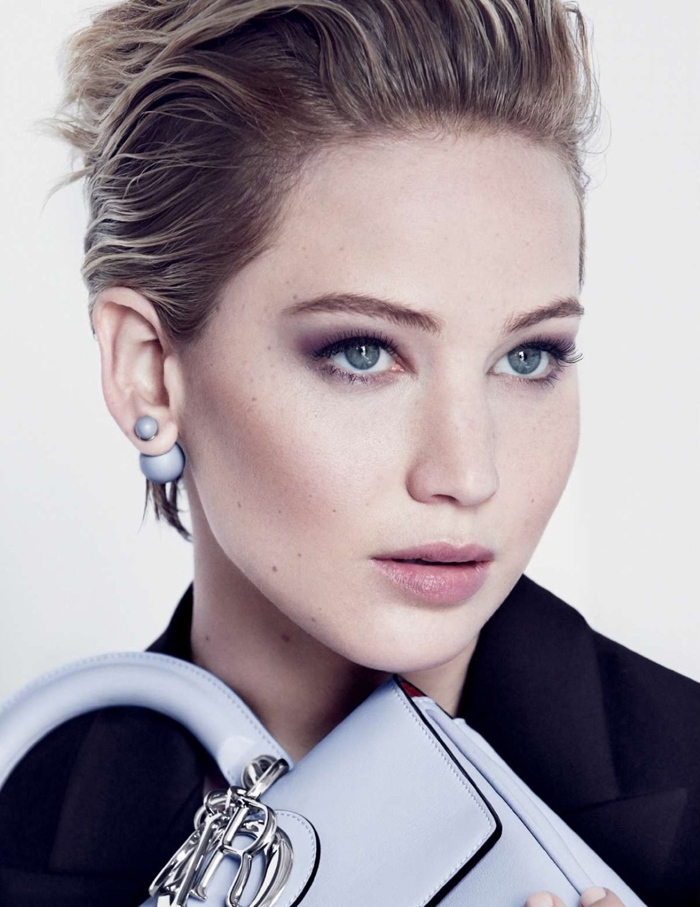 Photos courtesy of Dior