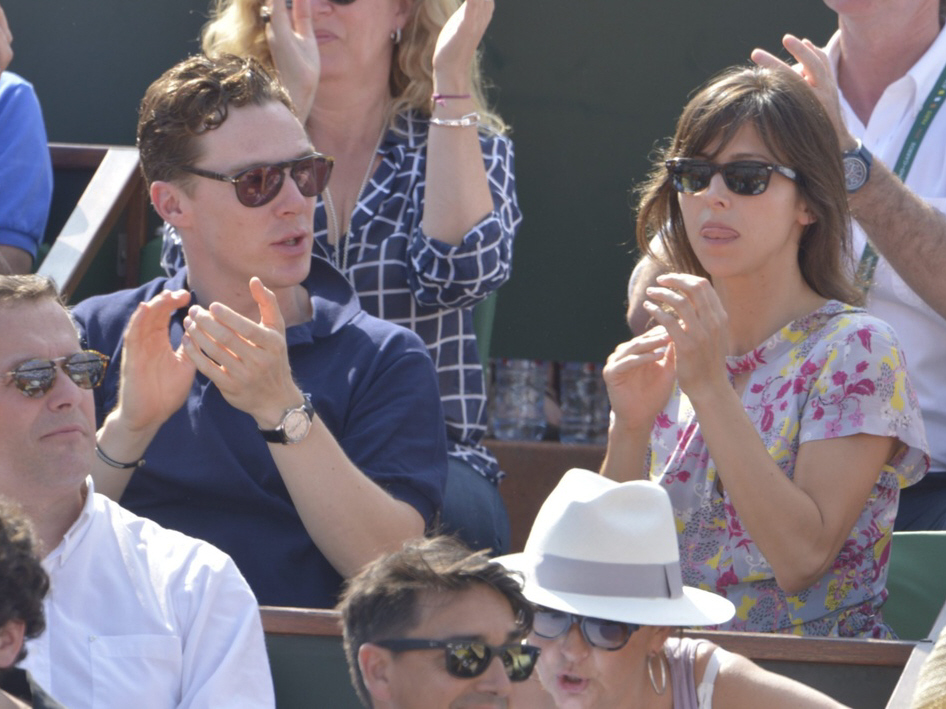 We've been hearing about Benedict Cumberbatch's "secret girlfriend" for months now. The completely random reports began circulating back in April, and since then, Cumberbitches have been going overboard trying to keep track of all of the ladies who might have any kind of tenuous connection to him. Then, back in June, Masterpiece Theater boss Rebecca Eaton mentioned that Benedict totally does have a girlfriend and his obsessed fans need to move on.
Around the same time as Eaton was confirming the existence of a secret girlfriend, Benedict attended the French Open and ended up seated next to a brunette woman. I thought there could be something there, but I was also wary of the Cumberfandom and their meltdowns over any and all secret girlfriends. Well, guess what? The brunette woman was the one. Her name is Sophie Hunter and The Daily Mirror says that Sophie and Bendy have been hittin' it on the reg for a while.
The case of Sherlock star Benedict Cumberbatch's mystery girlfriend has finally been cracked… Actor Benedict, 38, was first spotted with a new woman at a tennis match this summer, and speculation about her identity has been rife among his fans. But today we can confirm the actor's leading lady is Oxford-educated theatre director Sophie Hunter, 36.

The pair are said to have been in a steady relationship for a number of weeks and have been spotted out together many times recently.

When asked about the relationship, Sophie's mum Anna said cryptically at her home in Edinburgh: "Watch this space. You never know."

Benedict has previously said he wants someone with good "conversation skills". And intelligent Sophie fits the bill. She studied French and Italian at Oxford before enrolling at the prestigious Jacques Lecoq school of theatre in Paris – where students have included Sacha Baron Cohen, Steven Berkoff and Geoffrey Rush. After TV parts including Midsomer Murders and a small role in 2004 movie Vanity Fair, she appeared with Benedict in the 2009 film Burlesque Fairytales, set in a 1930s London theatre.

Benedict was first pictured with Sophie at the French Open in Paris in June. They were recently seen out on the town together, and have also been spotted enjoying a play at the National Theatre and checking out a screening of Back to the Future at London's new fad Secret Cinema. But until now her identity has been a mystery.
On paper, she seems like a good fit. Educated, accomplished in her own right but not on a directly competitive career path. Plus, they're close in age! He's 38, she's 36. That's always nice when people in close in age date and establish a connection, especially after they've known each other for years (which it seems like they have). I've always worried that Benedict is one of those guys who pays lip service to "dating smart women" and then ends up with someone much younger, someone who describes herself as a "model/reality star hopeful/animal lover." Sigh… okay. It's fine. He hasn't left me brokenhearted or anything. Let's just keep our fingers crossed that he doesn't go all George Clooney about it.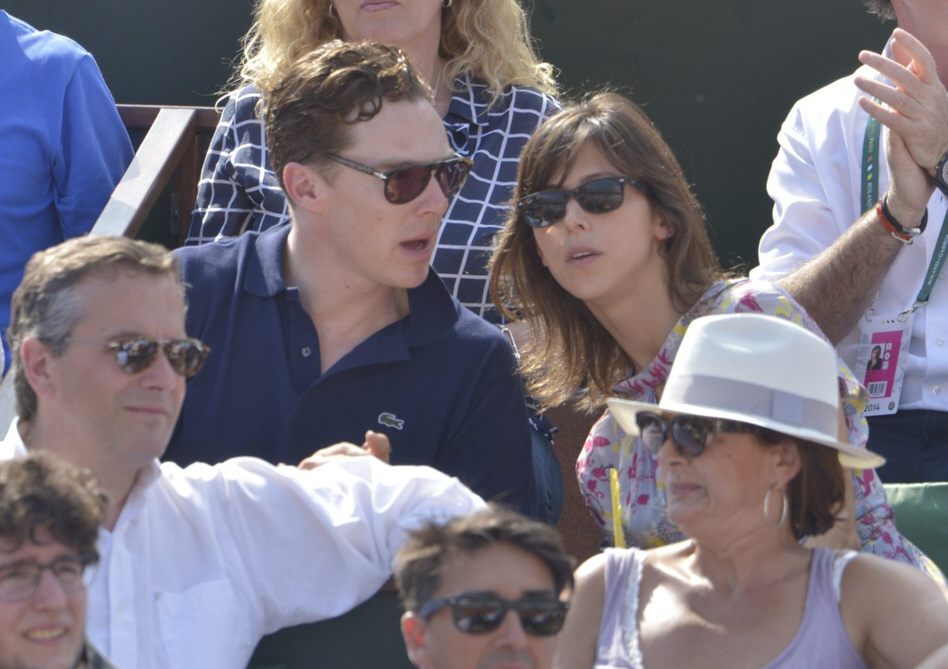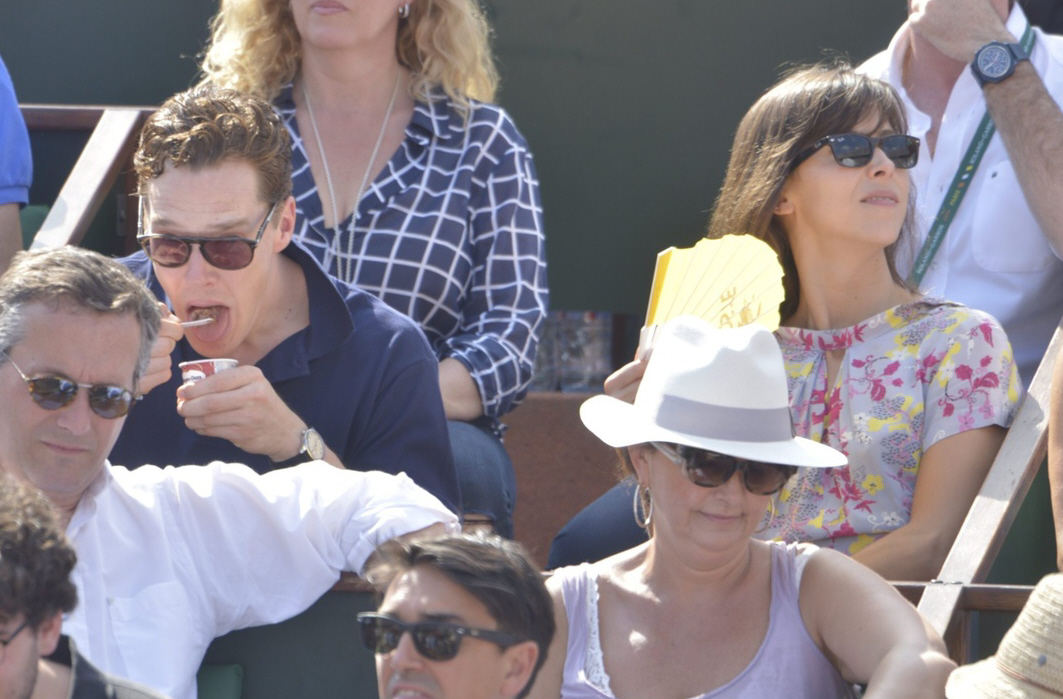 Photos courtesy of WENN, Pacific Coast News.