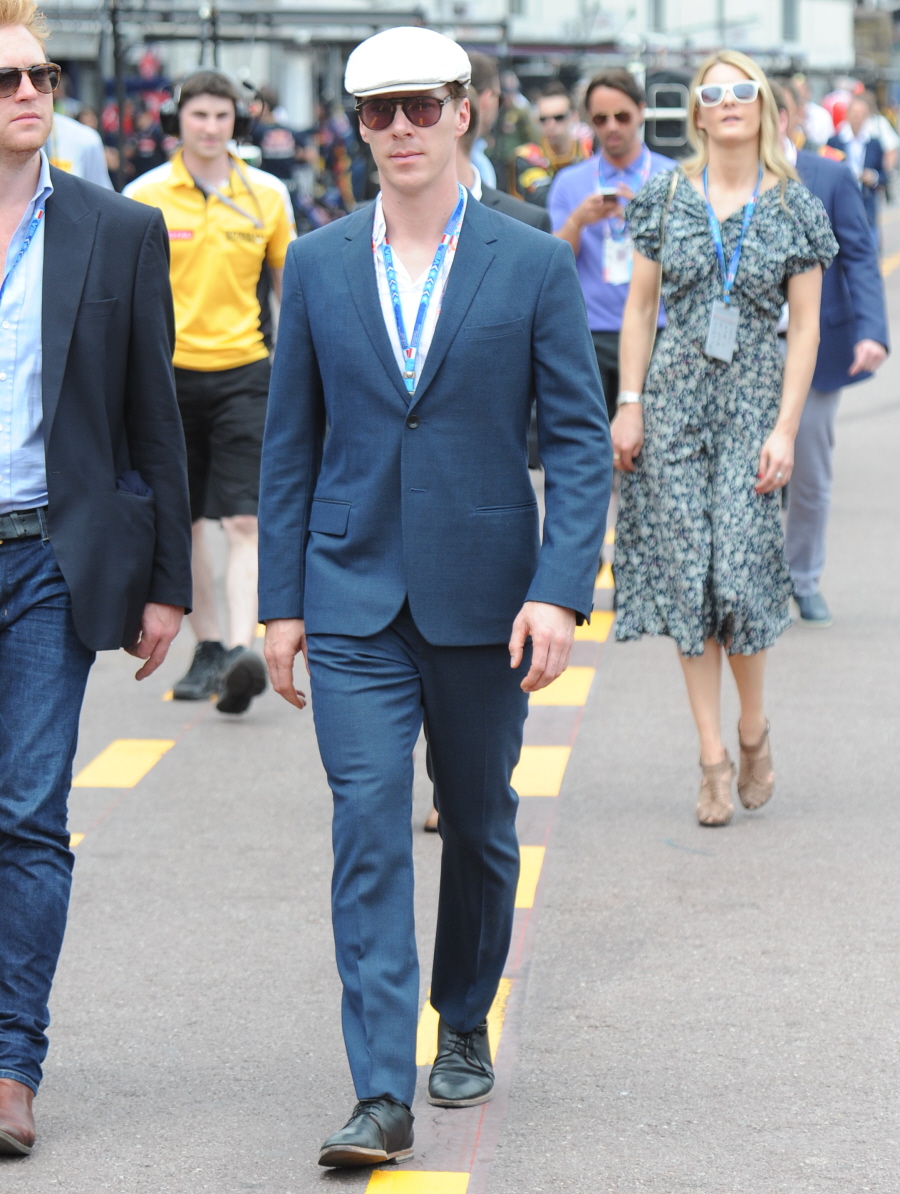 Here is what happened: I clicked on a Page Six story that I thought was going to be about Downton Abbey, and as I skimmed the piece, I was floored to see Benedict Cumberbatch's name crop up. Then it got worse. MUCH WORSE. Apparently, Rebecca Eaton – the Masterpiece Theatre boss and executive producer on such shows as Downton Abbey, Sherlock, Miss Marple, Poirot, and many more – told Maureen Dowd that Benedict has a girlfriend. Sort of. That's what it sounds like.
PBS "Masterpiece Theatre" boss Rebecca Eaton revealed that President Barack Obama almost ripped Lady Grantham's dress at a White House event that drew the "Downton Abbey" cast.

Obama accidentally stepped on the gown worn by actress Elizabeth McGovern, who plays Cora Crawley on the popular British series, Eaton told ad execs Tuesday at the Cannes Lions festival. Eaton, who spoke as part of a panel along with New York Times columnist Maureen Dowd, said her core audience of 60-something women loves shows about love lost.

That might also explain her other job: helping British hottie Benedict Cumberbatch find a new love interest. She wouldn't say whom the "Sherlock" actor has met, but she said it's time for all those "Cumberbitches" — the name used by his huge base of female followers — to move on.
*wrenches hair, cries*
So, this is much bigger than some foreign paper randomly calling someone a "wife." SO MUCH BIGGER. I've been covering all of the random gossip about Benedict maybe having a girlfriend, but I guess I didn't believe it until now. His boss basically outed him and even takes credit for setting him up with someone. Rebecca Eaton needs to shut her wh-re mouth!!!! No, I take it back. She brings me the Anglophile shows that I love. Eaton needs to stop fixing up Benedict (NOOOOO) and bring me some more Miss Marple episodes, for the love of God.
As for the girlfriend… Lord knows. I doubt it was the brunette at the French Open – their body language said "friends" or even "relatives" to me. But it could have been that blonde at the Formula One Grand Prix in Monaco. Ugh!!!
Photos courtesy of WENN, Getty & Fame/Flynet.