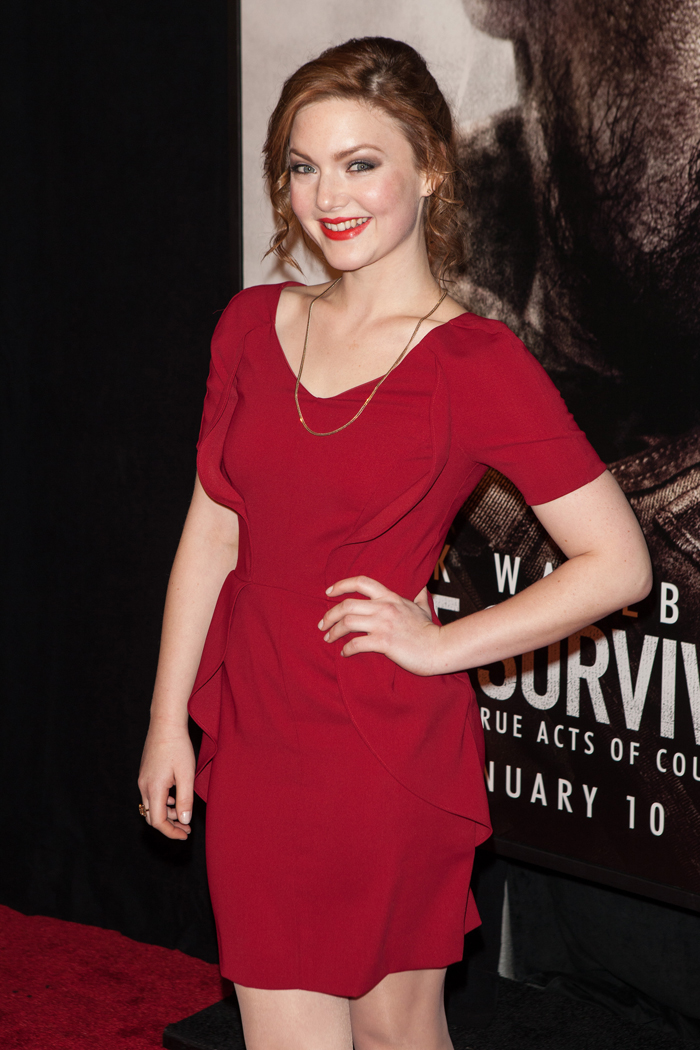 You may not recognize Holliday Grainger by name or face. She's known in England for her roles in Great Expectations and Bonnie and Clyde. She recently appeared at TIFF to promote The Riot Club with Max Irons. Holliday brought up an interesting topic — catcalling — during one of her interviews.
The practice of catcalling is as old as construction sites. I'm oversimplifying the issue, of course. Most construction workers that I notice are employed by my city, and they keep a lid on it. All the times I've ever been catcalled, it's been by occupants of passing cars. Sometimes they just yell random stuff without even seeing my face. They simply want to yell at a woman (any woman), which is frightening. Holliday believes that men who do catcall should be ashamed of themselves:
On the gym: "I never bloody go! It's a complete waste of money! I used to go swimming before school. I was disgustingly motivated back then but for the last year, I haven't actually used it. I enjoy jogging. I've got quite addicted to jogging."

Working with Max Irons: "Max is lovely, we got on really well and we work well together."

Her greatest irritation: "My mate and I were walking down the street and some guy followed us on a bike, being quite weirdly sexually threatening. Then some guy shouted at us out of a van, then another one shouted at us down the road and what did we get called? A slut, or a bitch, for not turning round. You forget that exists, then something like that happens and you think: how is that possible? Are you not embarrassed with yourself for doing that?"
[From Metro]
I agree with Holliday. Catcalling is gross. It doesn't matter who's doing it — man, woman, attractive or not. I still remember the first time I was catcalled as a junior high school student walking home alone. It felt like a violation.
There is a weird undercurrent on the internet of women who claim that catcalling is a beneficial practice. Really. New York Post writer Doree Lewak recently wrote a column about how women should just "deal with it" because catcalls are "flattering." Ugh, really? Behind closed doors and with two consenting parties, people can catcall each other in the bedroom to their hearts' content. If they're yelling suggestive comments to someone on the street … that's a threat.
By the way, have you seen Cards Against Harassment?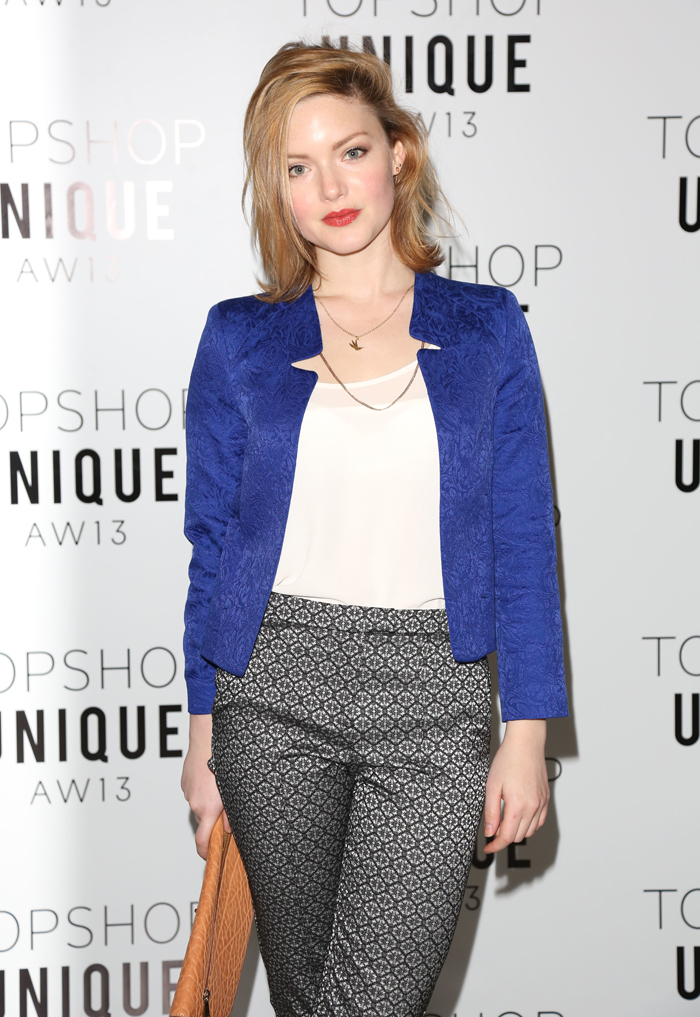 Photos courtesy of WENN