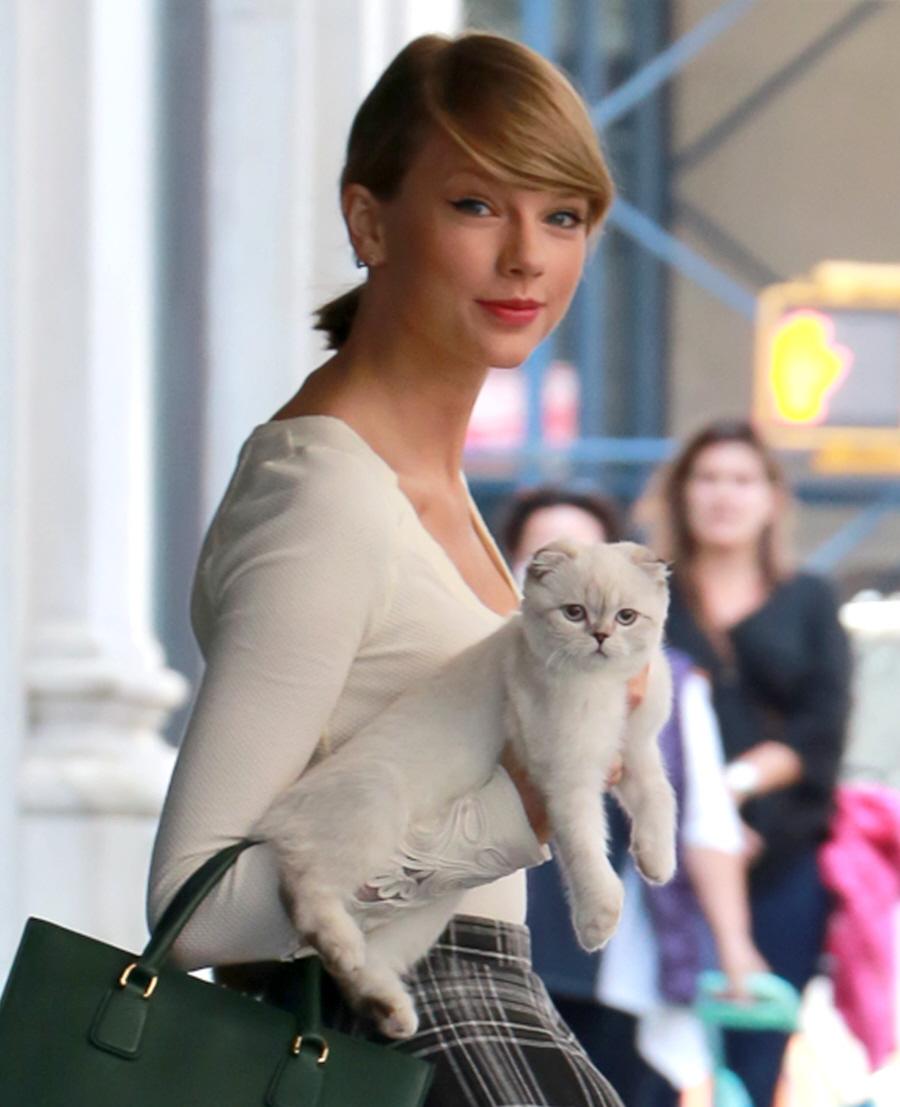 Back in June, Taylor Swift announced that she had gotten her second cat, another Scottish fold kitty. Her first Scottish fold, Meredith Grey, is a few years old and as we know, Swifty totally owns the "cat lady" stereotype. She named her new kitten Olivia Benson (after the Law & Order: SVU character) and Swifty immediately posted some adorable kitty photos on her Instagram.
So, with that in mind, here's teenager (in cat years) Olivia Benson, out and about in NYC with Swifty yesterday. You know what these photos remind me of? Poor Mercy Kardashian, rest in peace. Back in 2012, when Kanye West and Kim Kardashian first got together for real, Kanye bought a small, fluffy white kitty for Kim. Kim named her "Mercy" after Kanye's single at the time. Kim wandered around Miami carrying poor Mercy and Mercy looked like she was scared to death most of the time. The photo-ops ended quickly and we found out later that Kim gave the cat away, claiming an "allergy." And poor Mercy died when she was only 4 months old.
Anyway, sorry to recap the whole Mercy Kardashian saga, but I still don't understand why anyone carries around their cat in a busy city. While Olivia looks well-behaved (she poses for pap photos just like her mama), you still have a loose cat that you're walking around with in Manhattan. Still… Olivia is one adorable kitteh.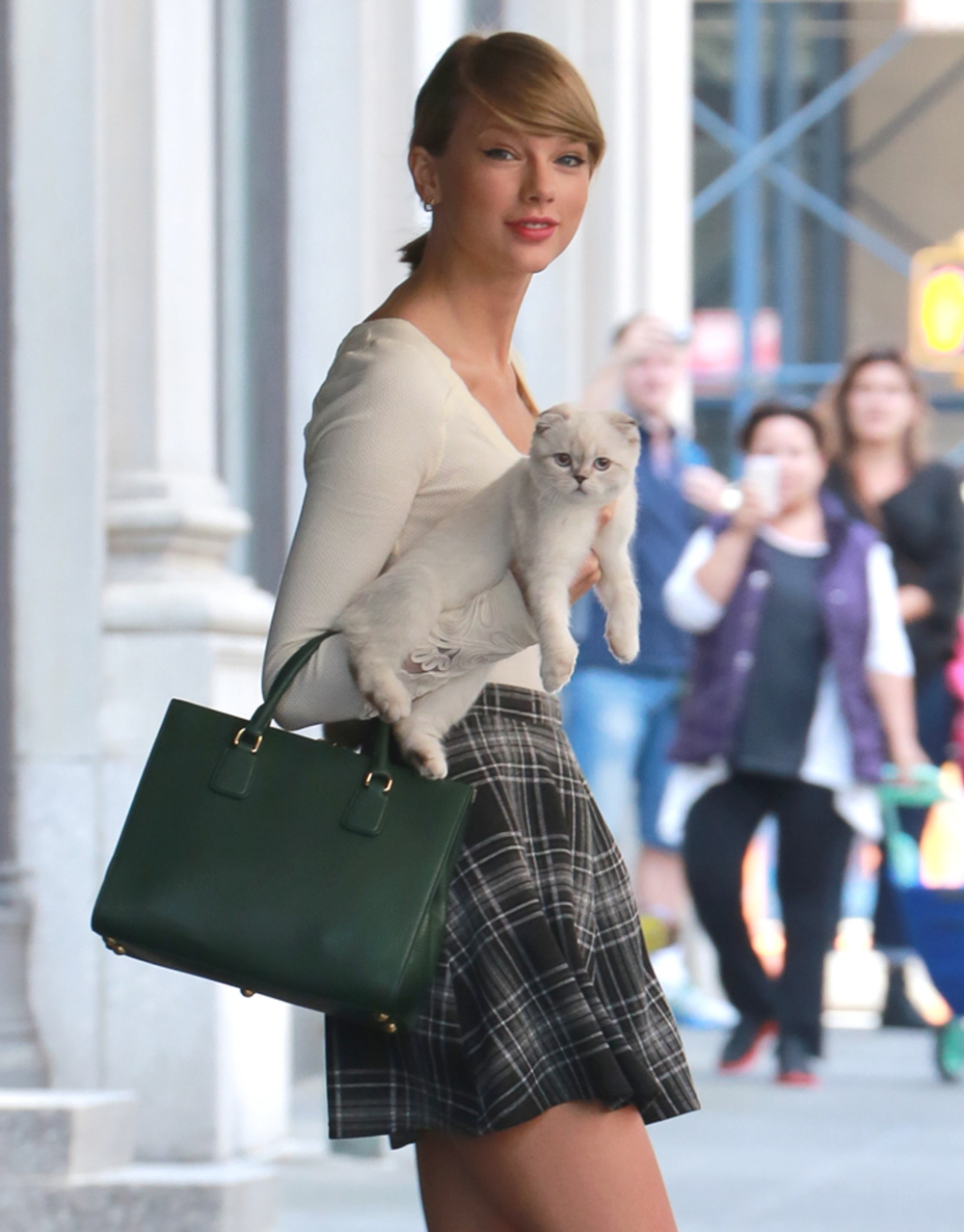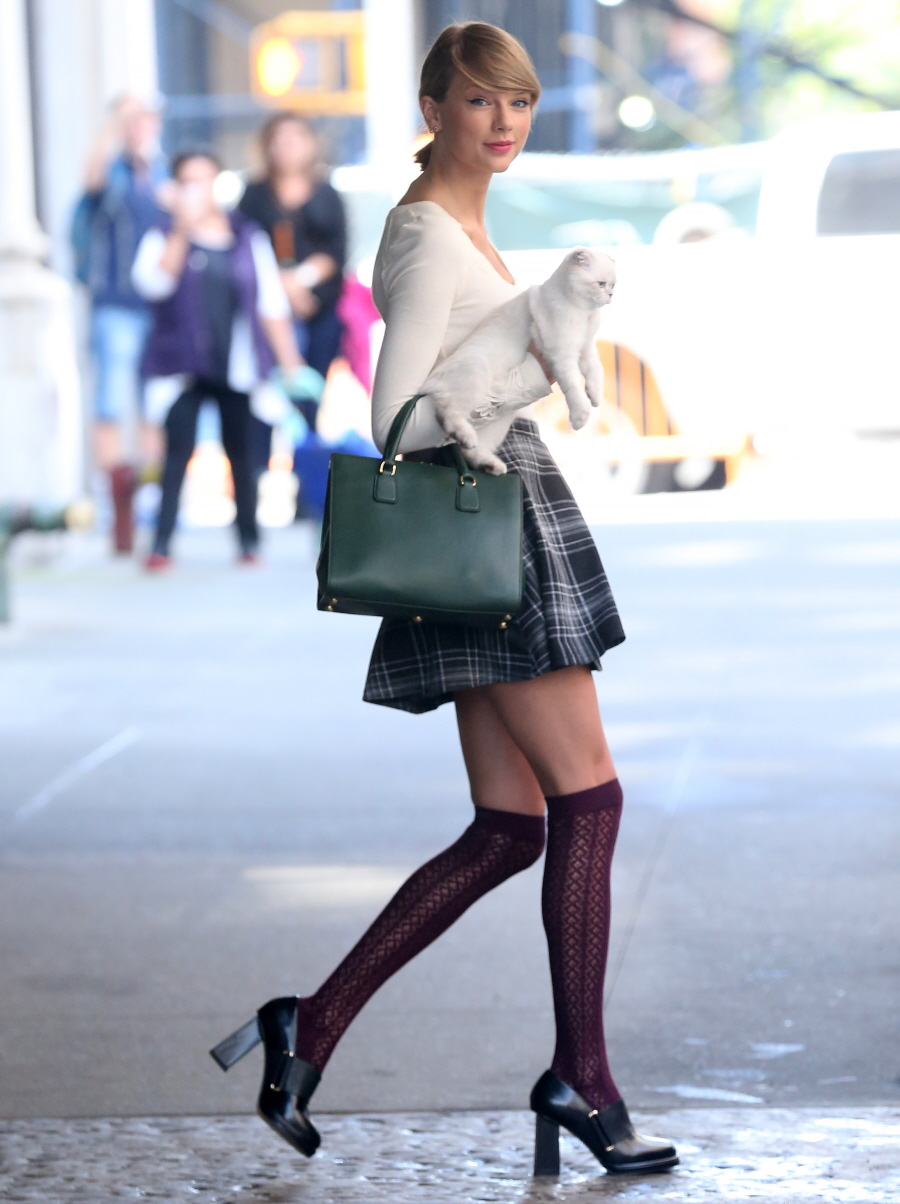 Photos courtesy of Fame/Flynet.