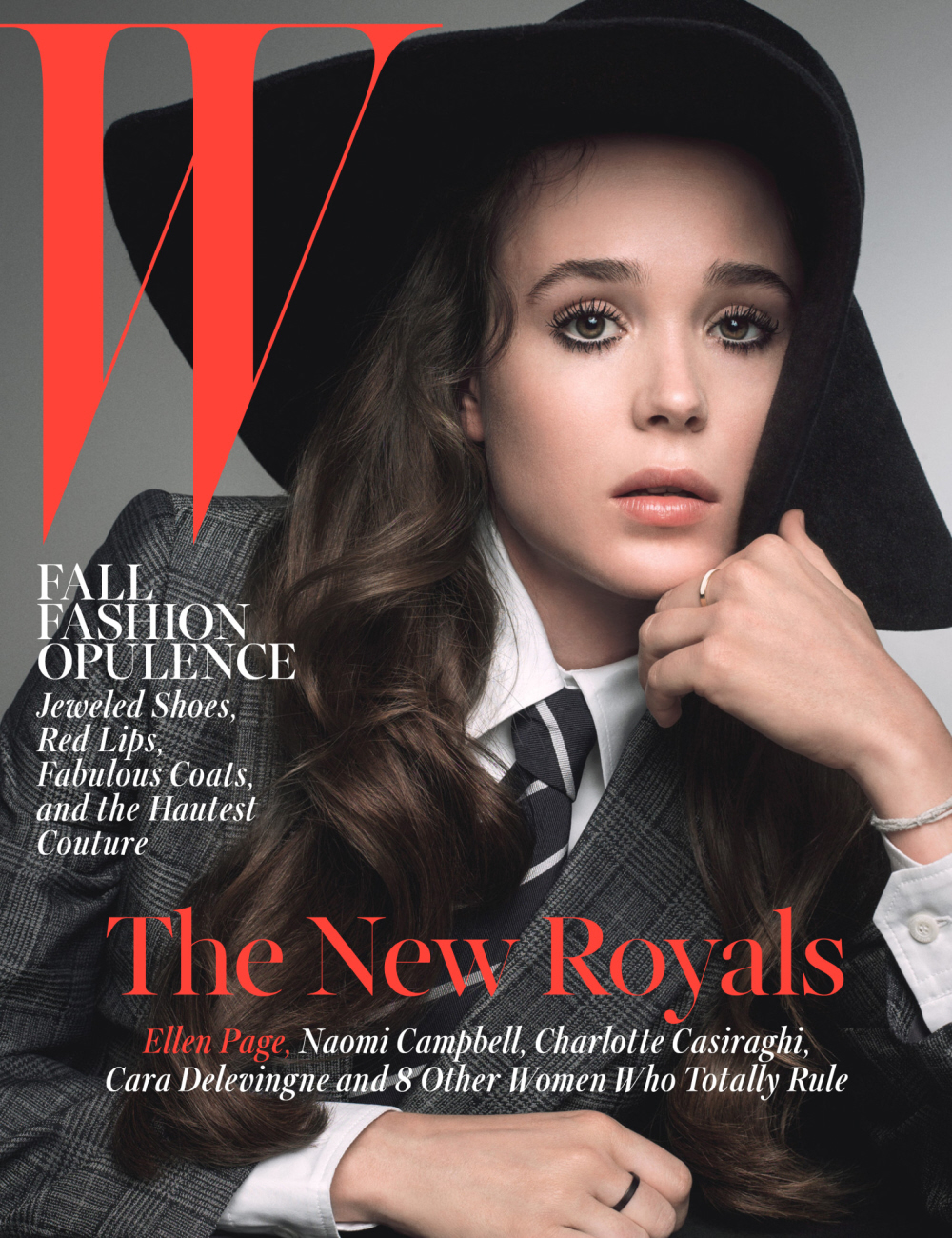 I have no idea what's going on with W Magazine these days. I think they're trying to do these high-minded cover editorials, but for the most part, it's like they're throwing darts at a board. What do Ellen Page, Naomi Campbell, Charlotte Casiraghi, Kristen Wiig and Cara Delevingne have in common? Absolutely nothing. Nothing except that they are all part of W Magazine's "New Royals." That's the theme of W's October cover editorial, complete with five covers. It reminds me a little bit of the recent Interview Magazine multiple-cover issue, but that was to highlight diverse photography. Not so much in this case.
Anyway, the covers are pretty for the most part. I'm not sure what the hell Kristen Wiig is doing with that blonde hair, but sure. I'm also not sure what's going on with Naomi's makeup (yikes!). My favorite covers are Ellen's and Cara's, surprisingly enough. Charlotte is such a gorgeous, striking young woman, so it's kind of easy to take a nice photo of her. You can read Lynn Hirschberg's write-up of the cover subjects here – I read it and I still don't know what's going on. You can also see additional photos, plus some other "New Royals" at this slideshow. Anjelica Huston, Kiernan Shipka, you get the idea. I haven't seen any highlights from any actual interviews yet.
What's your favorite cover?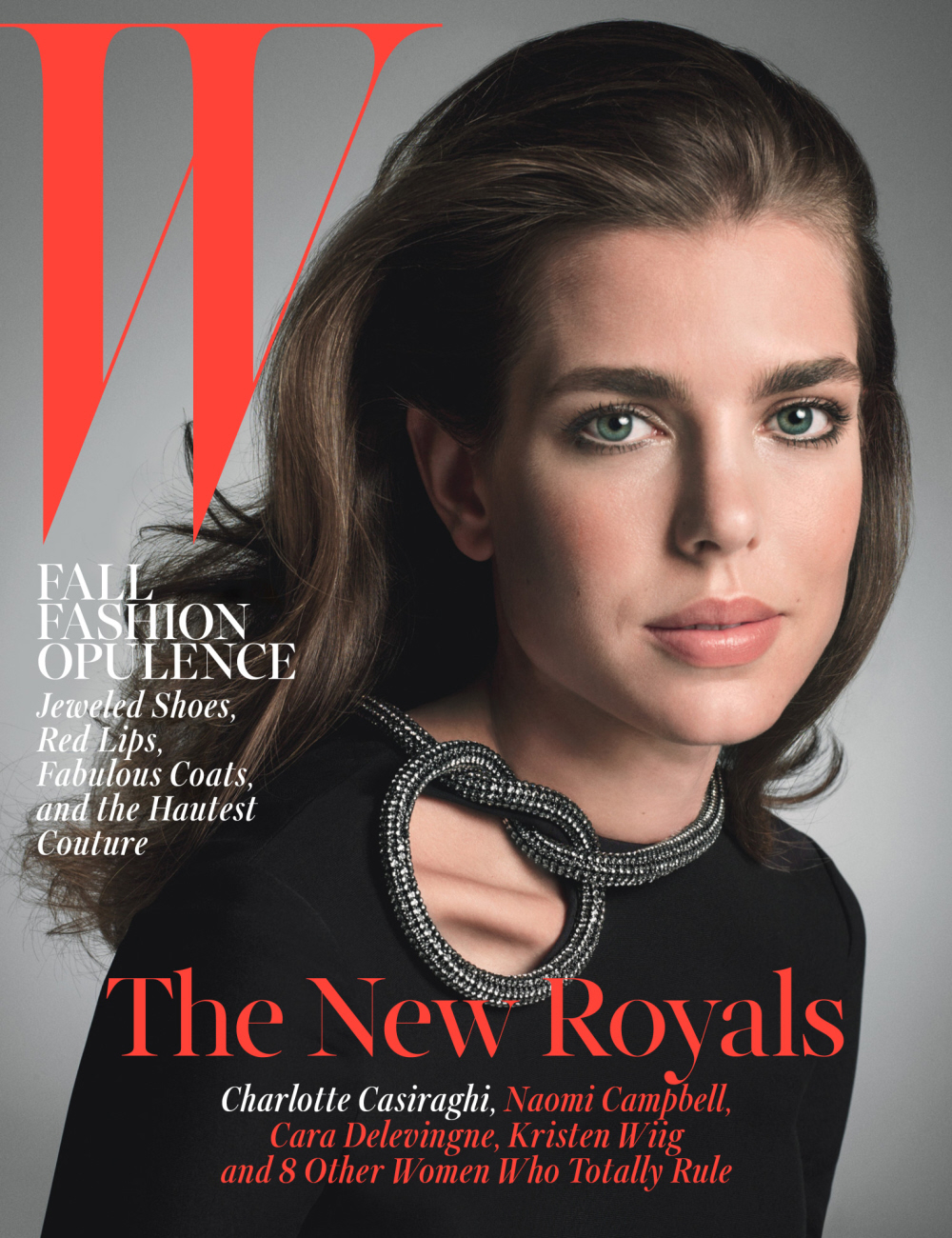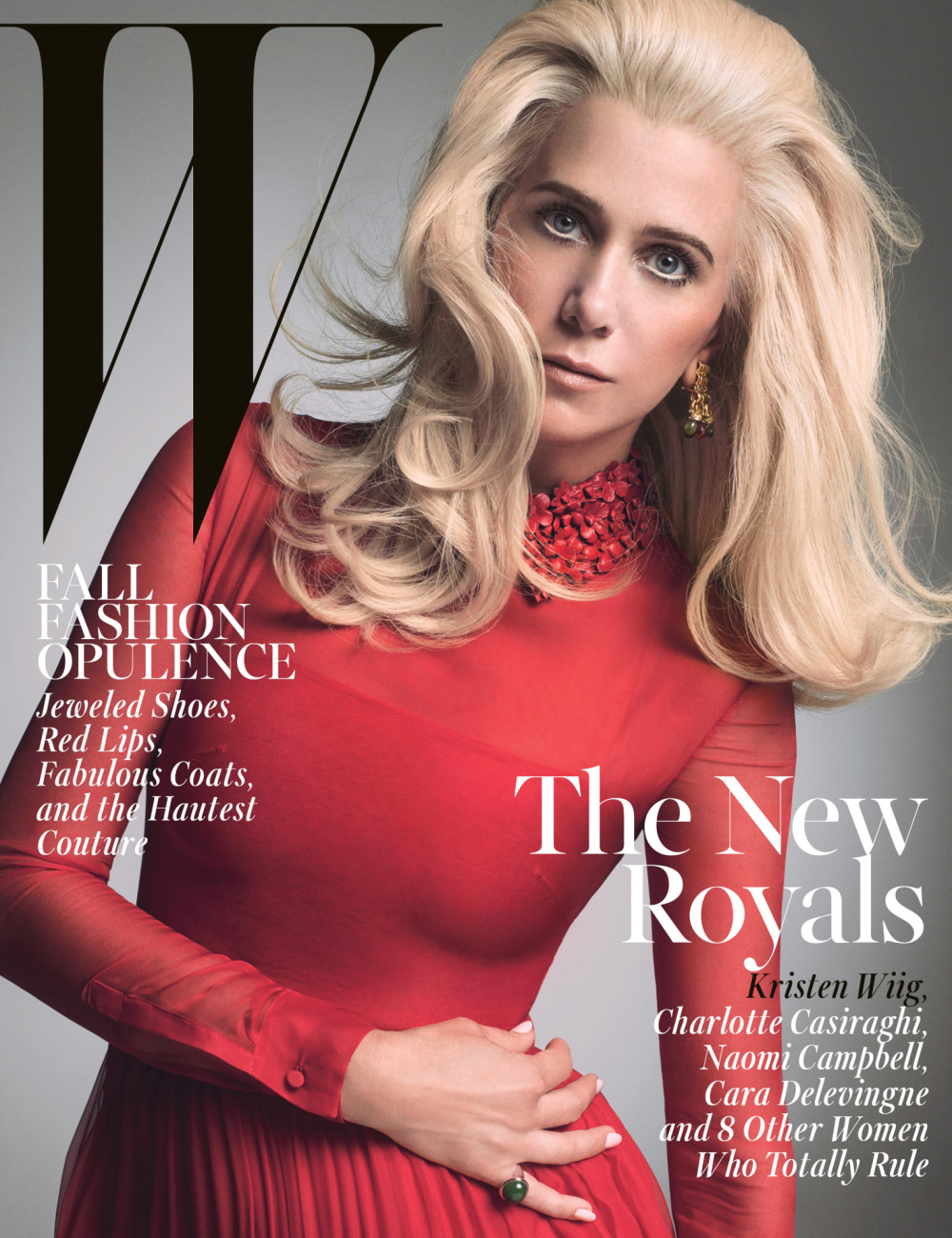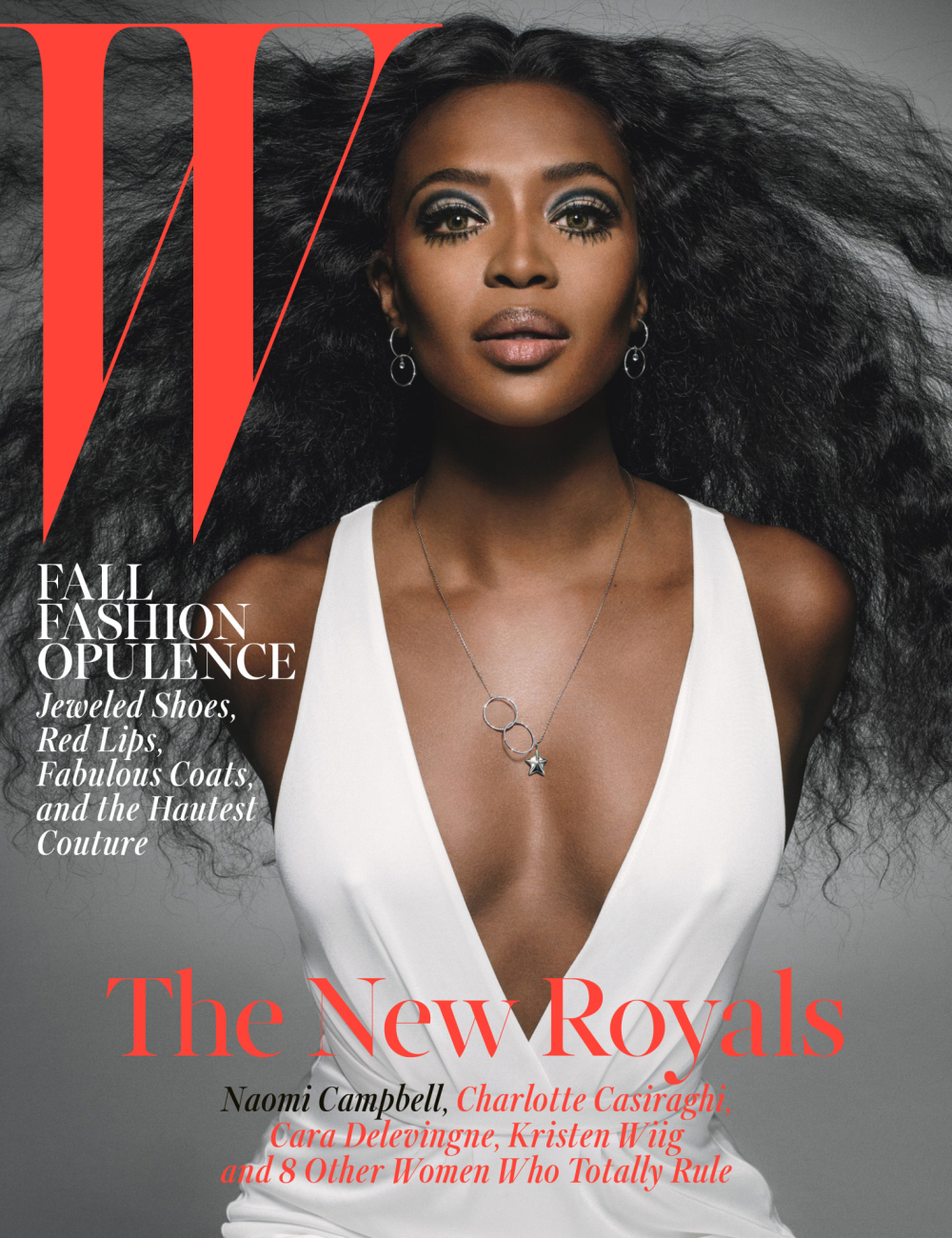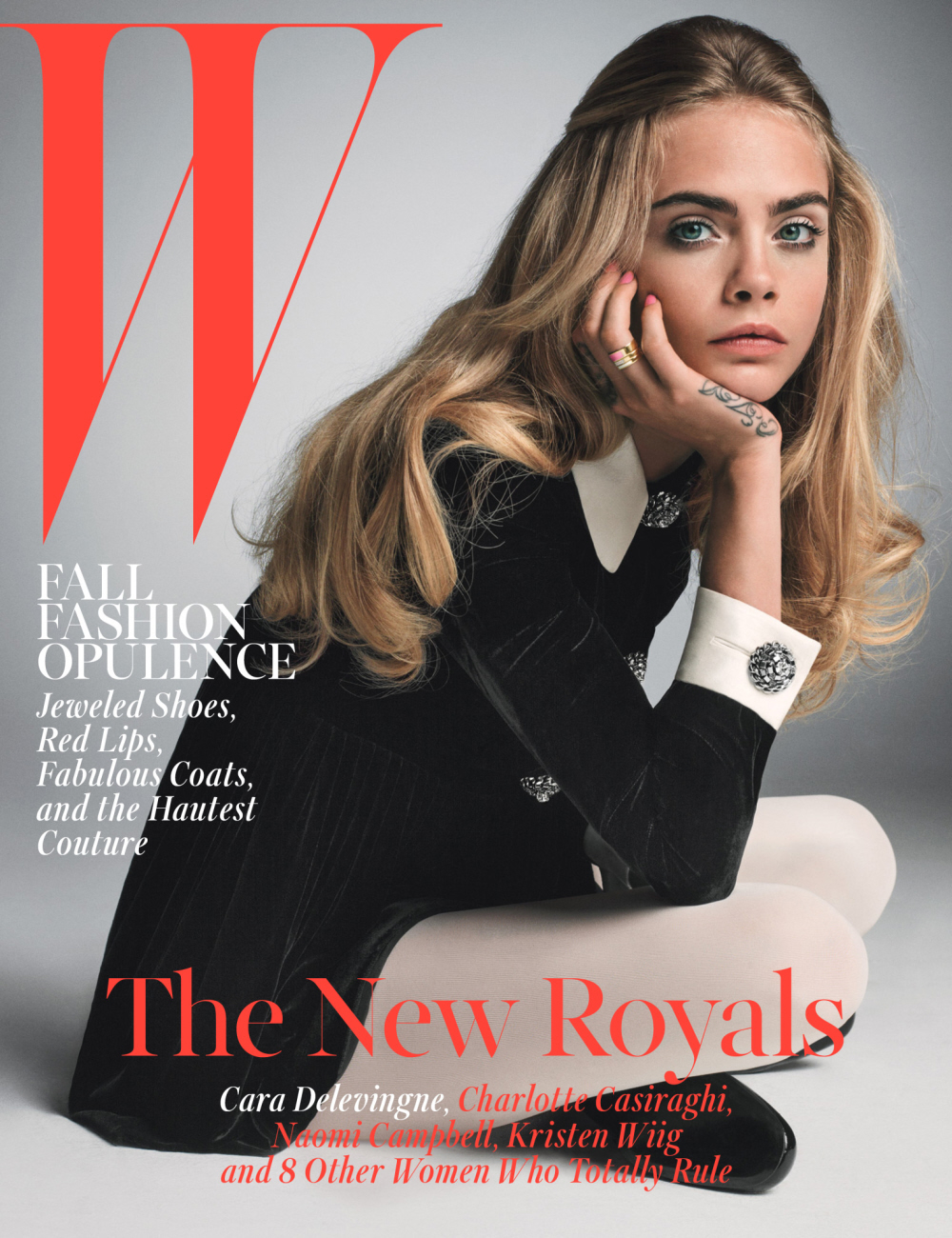 Covers courtesy of W Magazine.