Lindsay Lohan covers the newest issue of Wonderland Magazine. This is an absolutely terrible cover, right? I mean, the cover image is okay (for a Cracken), but the text ruins it. This is "The Mean Girls Issue," and it features more interesting people than Lohan, but I guess the editors couldn't resist putting an original Mean Girl on the cover. You can see more from the editorial here – LL is Cracken McPantless for several photos.
You know why she got the cover, right? It's because she doesn't want to be famous, you guys!!! She doesn't want any attention, seriously! No, she's on the cover because she's promoting her stupid play. How in the world does she manage to get a magazine cover for a PLAY?
Since we don't have any quotes from the Wonderland piece (sad-face), I thought I would mention this story from last week (I just never got around to writing about it) – Lindsay is being sued. Again. This time because she crack-heisted someone's idea for an app. You can read more about it here.
Oh, and you know how Lindsay was wandering around London in lingerie several nights ago? She was at a party for AnOther Magazine, and she took a photo with EL James. Fifty Shades of Cracken. Fifty Rocks of Crack. Fifty Shenanigans of Crack. I could keep going…
fun with @E_L_James and @julietangus #lovethesewomen pic.twitter.com/by4amYZw4I

— Lindsay Lohan (@lindsaylohan) September 16, 2014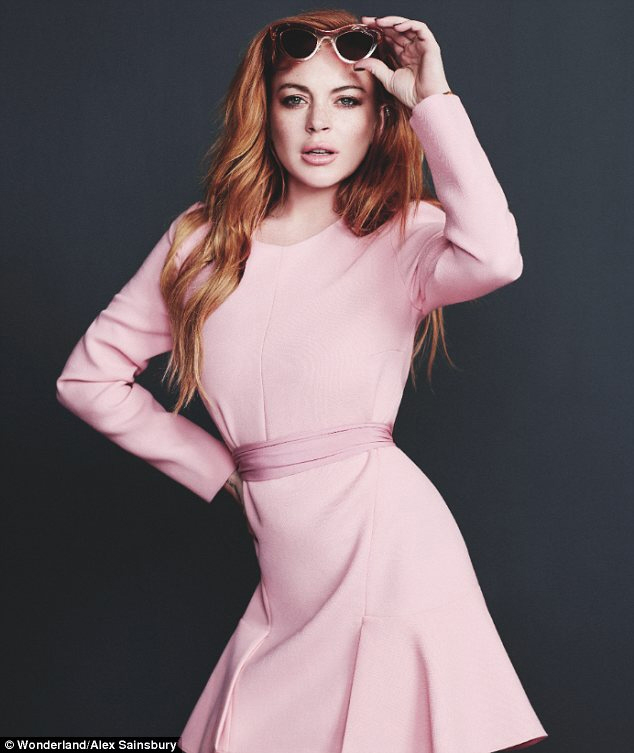 Photos courtesy of Wonderland Magazine.