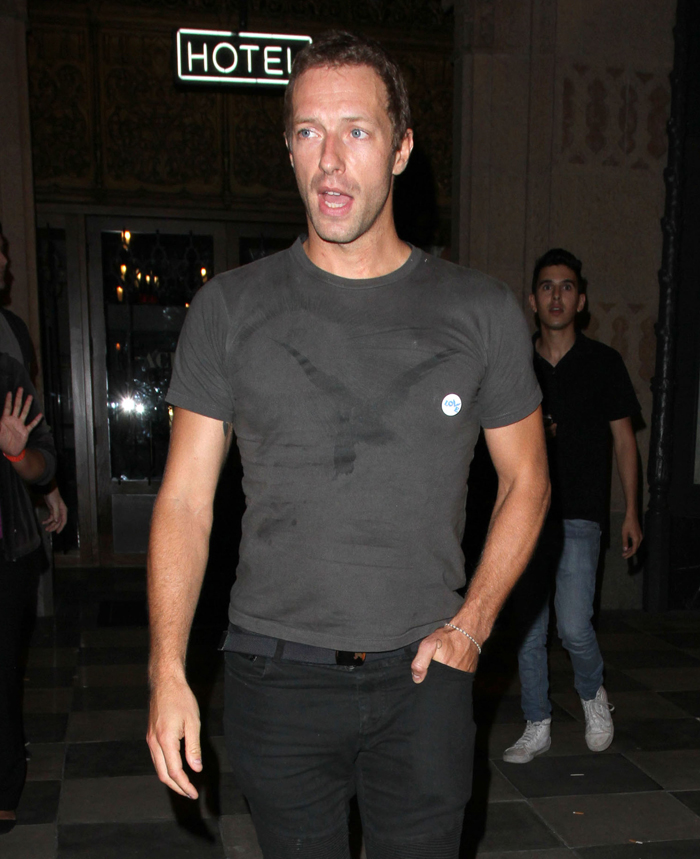 I don't know how long people will care about the Martin Lawrence romance unless some photos show up soon. This story kept poking at me yesterday. I tried to ignore it to no avail. You've probably heard how Jennifer attended the Los Angeles Coldplay concert. Several celebs (including Matt Damon, Zoe Kravitz, and Chris Pine) went too. To no one's surprise, no one got a photo of Jennifer and Chris together. Chris was seen exiting by himself (above). Jennifer made a separate break for it and tried to hide her face (the Mail has exclusive pics).
Details of the evening are all over the place. Us Weekly says JLaw sat with some girlfriends in a balcony close to the stage. Chris kept pointing at her during the show and saying, "Aha! I see you!" He was all smiley and gushy. E! Online grosses us out more by reporting how JLaw went crazy during the show: "She knew every word to every song and there was a glisten in her eye as she watched Chris perform. She couldn't take her eyes off him." It gets worse: "Jennifer stared adoringly at Chris, both hands in the hair, dancing and singing along to 'Magic.'" There are also unsubstantiated rumors that JLaw kept screaming, "You're so hot!" throughout the gig.
What is going on here? I've been asking that question for a full month. Hollywood Life says Jennifer has had a secret crush on Chris ever since she was a teenager. So this romance is "a fantasy come true." This is bad news, but I'm forcing myself to see the positive. Once the initial glaze wears off this romance, JLaw could realize she's in lust with a figment of her imagination. Here's to hoping.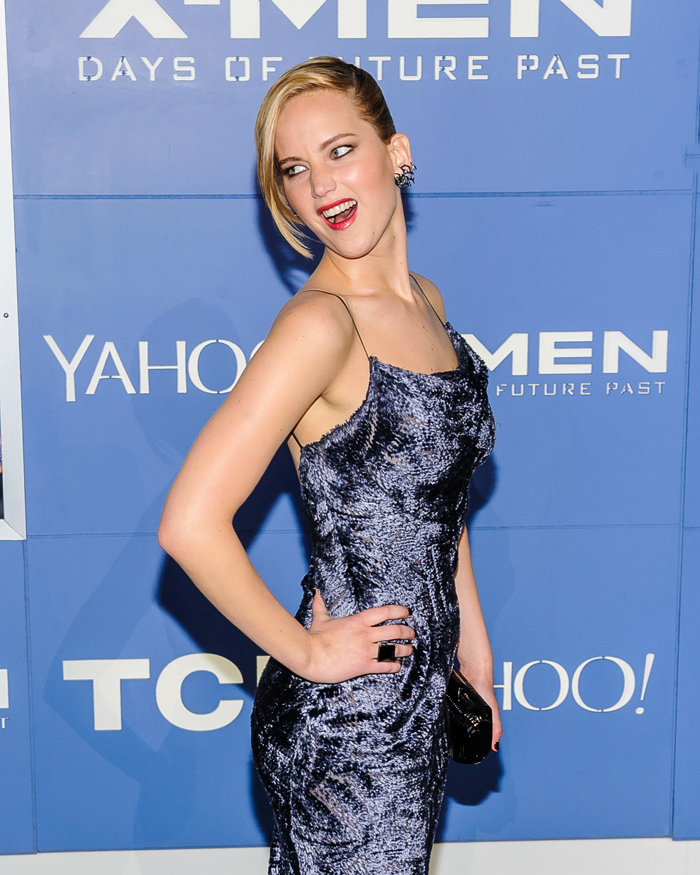 Photos courtesy of Fame/Flynet & WENN