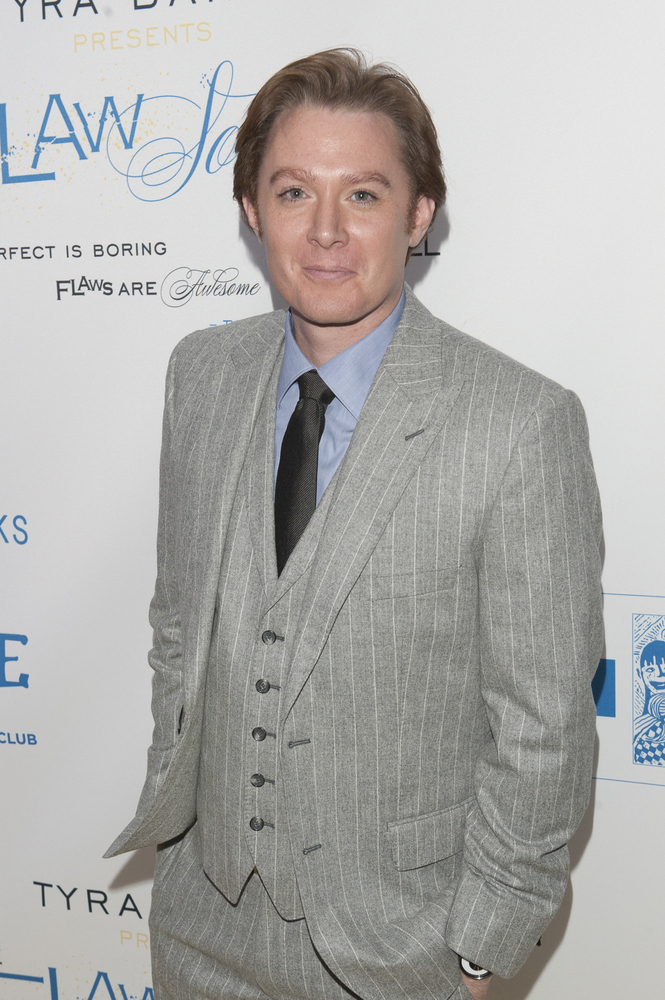 American Idol runner up Clay Aiken, 35, is the Democratic candidate for Congress in North Carolina's 2nd congressional district. (Clay earned the Democratic nomination somewhat by default when his top opponent died suddenly prior to the election being called. Clay was about a percentage point ahead, though.) He's running against Republican incumbent Renee Ellmers, a woman. The election is November 4.
As part of Clay's campaign, he did an extended interview with The Washington Post. The Post points out that Clay should presumably have a political advantage considering how famous he is, but that this isn't the case. Clay has only raised about $200k to his opponent's $400k, and he's scrambling. The quote in the title is from a companion blog article in The Post and unfortunately wasn't included in his longer profile. I do think that the journalist left it out in order to write a more favorable article about Clay. I include segments from both articles below:
Rosie O'Donnell convinced him to get into politics
"She told me we are all just waiting for obscurity, so I should do it while I can. I should do it when I can make a difference. I have this microphone, I should use it."

He values his privacy and isn't using his kid for votes
This means that despite being in the public eye there are certain things he is very private about. If he were in a relationship, for example, he would not talk about it. ("It's been a long time since I've been in one though," he says. "I tell people I'm 'in dry dock.' ") He also does not talk about his son, Parker. Aiken became a father in 2008 after he and his best friend, Jaymes Foster, conceived via in vitro fertilization. Parker lives with his mother in Los Angeles but recently spent the summer with Aiken.

"I chose a life in the public; he did not," the candidate says.

On if he'll return to singing
"There is no going back to singing as a profession really," Aiken says after his visit to the farm. "Most people think that politics is a crap hole. . . . Once you walk into the pig barn that is politics, it's hard to get the smell out of your clothes."

On the massive leak of nude celebrity photos
"Anybody who takes inappropriate pictures of themselves deserves exactly what they get…

"Of course whoever [stole and released the photos] should be hogtied," he added. "And it's unfortunate that we don't have Internet security right now or the laws in place to protect people from pirating that stuff."
[From two stories on The Washington Post]
The Post profile includes details from a charity event where a Claymate grabs Clay and pesters him to sing. He tells her that she's scaring him. Another woman, a preacher's wife, declines to vote for him because "she votes on morality," implying that she sees it as a moral issue that he's gay. That woman has probably never voted for a Democrat in her life.
As for Clay's insistence that "anybody who takes inappropriate pictures of themselves deserves exactly what they get," it sounds like he's blaming the victims, right? This article was sent to us by reader Jenny, who points out that Clay had his own scandal back in 2006 (before he publicly came out) when he was outed by gossip outlets for picking up guys online. Does he think he deserved to have his webcam photos and chat sessions published because they were also online?
Clay is now a "moderate" Democrat, he considers himself a born-again Christian, and he's probably trying to appeal to his base by talking out of both sides of his mouth. It comes across as obnoxious. I'd still vote for him based on his opponent's anti-environmental voting record. I wouldn't be jazzed about him representing me, though.
I have enjoyed meeting voters in Harnett County this morning. #clayfornc #ncpol pic.twitter.com/BsCeDyKbML

— Clay Aiken (@clayaiken) February 8, 2014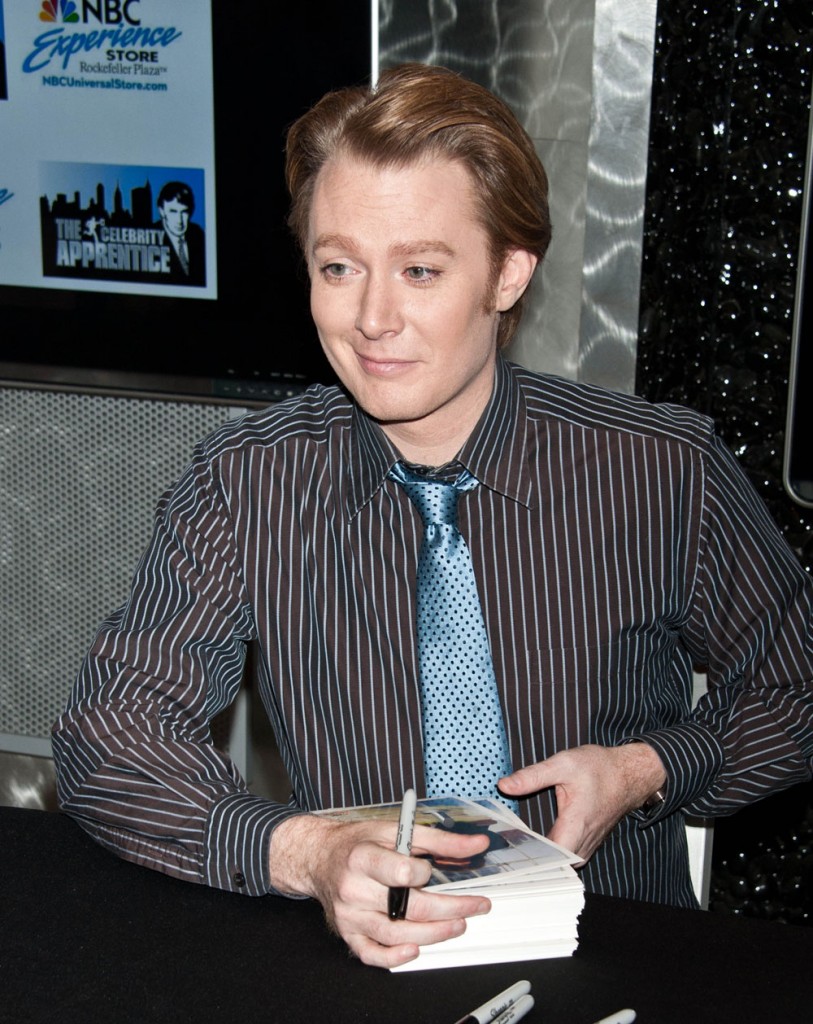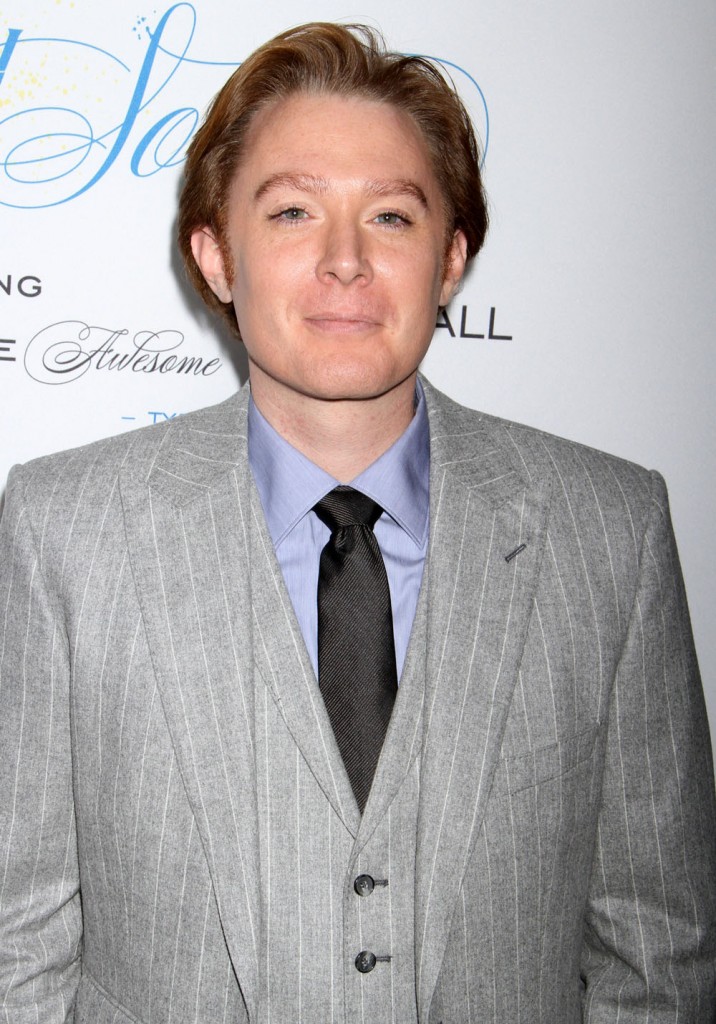 Photo credit: FameFlynet and PRPhotos