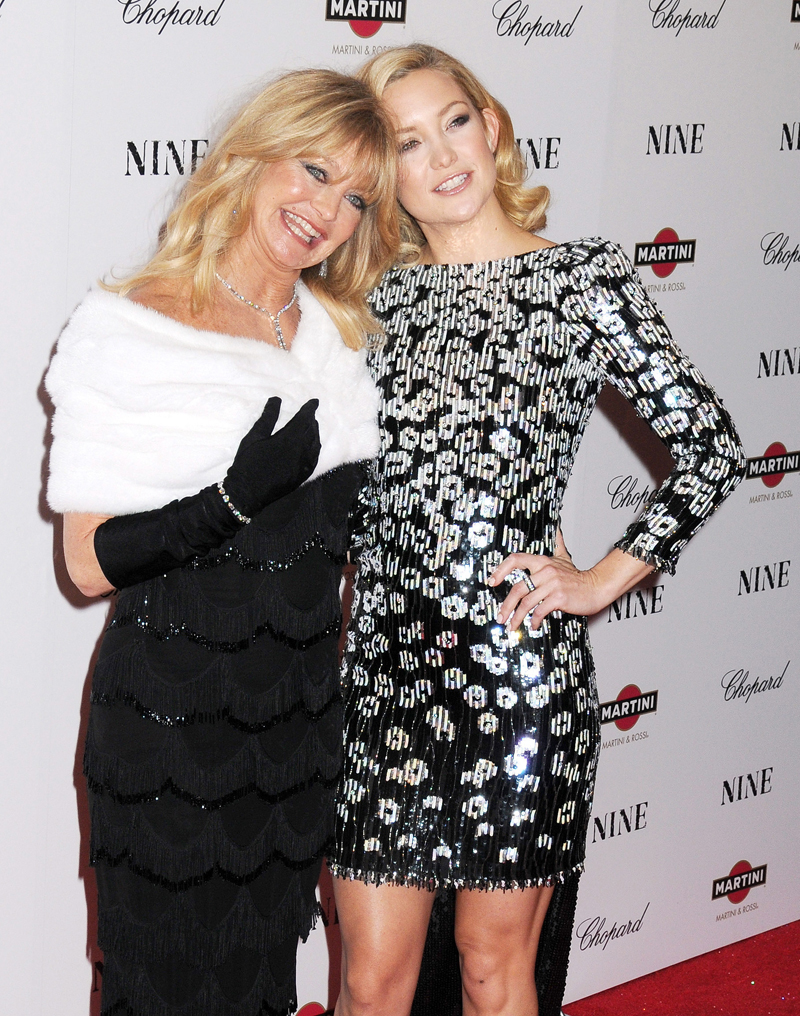 Kate Hudson is promoting Wish I Was Here (Zach Braff's Kickstarter movie) in England. The movie is about how Braff's character (a struggling actor trying to find his own identity) decides to homeschool his two children. Chaos ensues. I haven't seen the movie, but it sounds like Kate plays the "thankless wife" role. I guess that's better than her endless stream of romcoms?
Kate visited Alan Carr: Chatty Man. She decided, for whatever reason, to discuss her encounters with the supernatural. Kate says she and her mom, Goldie Hawn, possess the ability to see ghosts. They both see them all the time. Maybe Kate and Goldie found some good stuff to smoke? I don't know. Kate says she's witnessed "a ghost of a woman with no face" which was "very creepy." The clips of this discussion have been yanked from YouTube, but here are some quotes:
"Me and my mom Goldie can see dead people. It is not really seeing, it is feeling a spirit; a fifth energy. I believe in energy. I believe our brains can manifest into visual things. When you see something, you are supposed to tell the energy what year it is and that they don't belong there. When your brain is freaking out on you, you may have to remind it. Why is being dead funny?"
[From Alan Carr – Chatty Man]
"Why is being dead funny?" must come with a context. I've never seen a ghost before, but I doubt telling them the year would help. Is that supposed to make the ghost behave rationally and go away? Now, I've heard some weird stuff. When my dog died last year, I heard strange "doggie" footsteps that didn't belong to my other dog. It was probably a case of overactive imagination. Everyone thought I was nuts. At least I didn't tell the footsteps that it's 2014. When I got a new dog, the strange noises stopped. Crazy, right?
Here's Kate at the premiere of Wish I Was Here in London. She's wearing an Emanuel Ungaro sheer tank with ginormous Ungaro trousers. Her shoes are Saint Laurent although they don't matter. Those pants swallow everything. Ghost pants.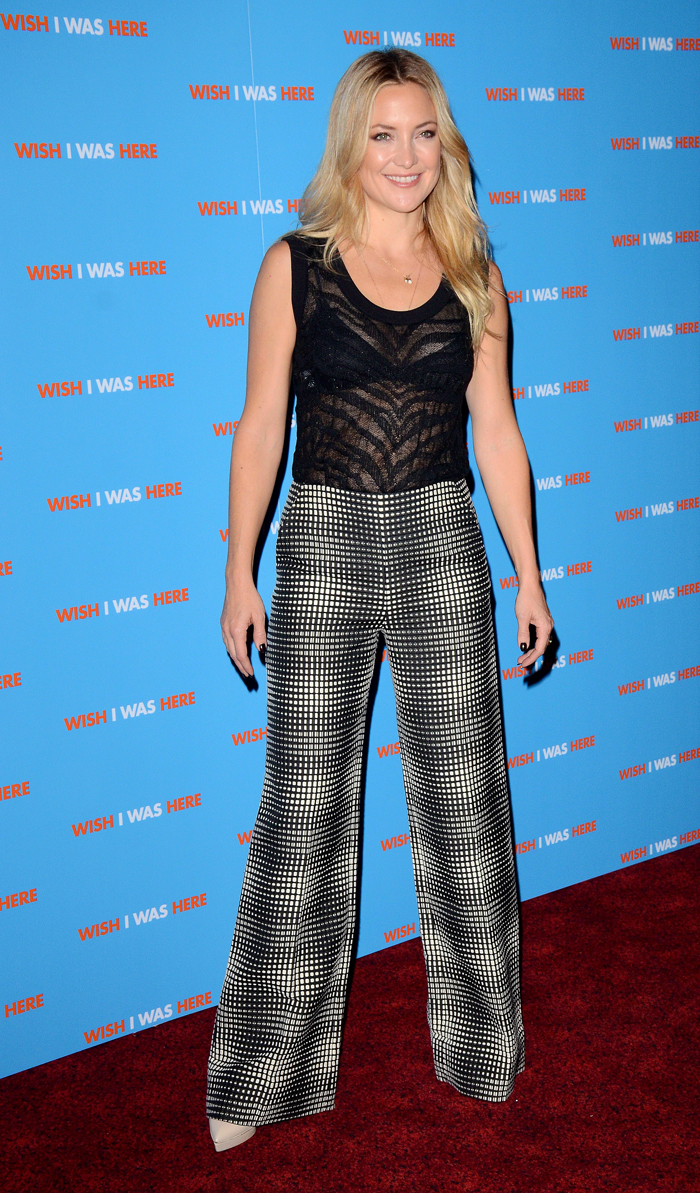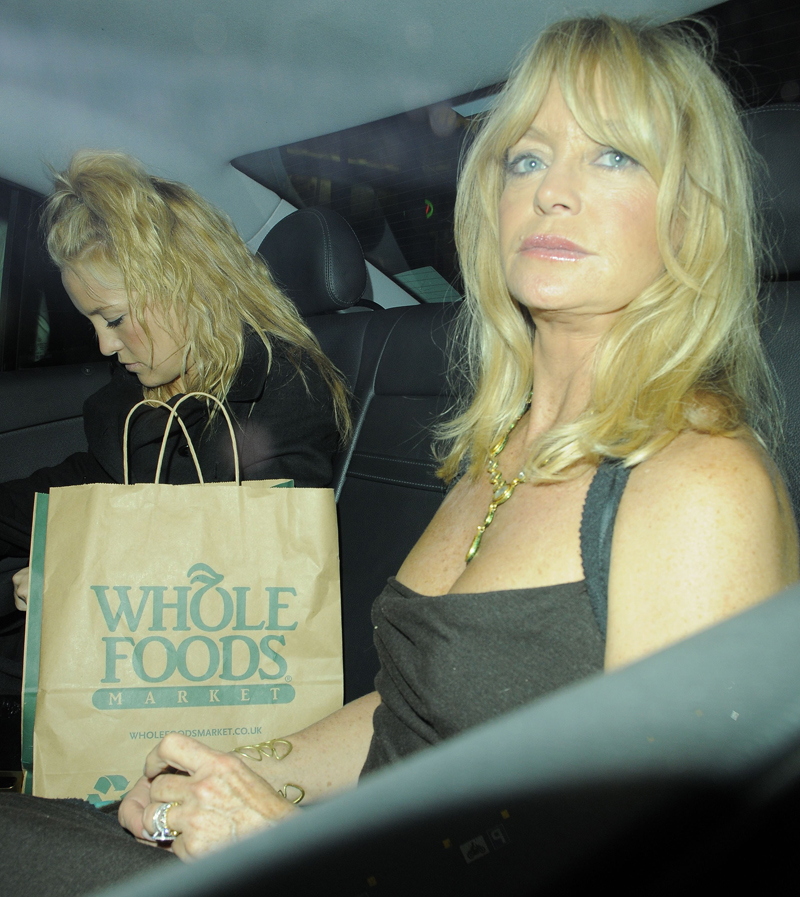 Photos courtesy of WENN