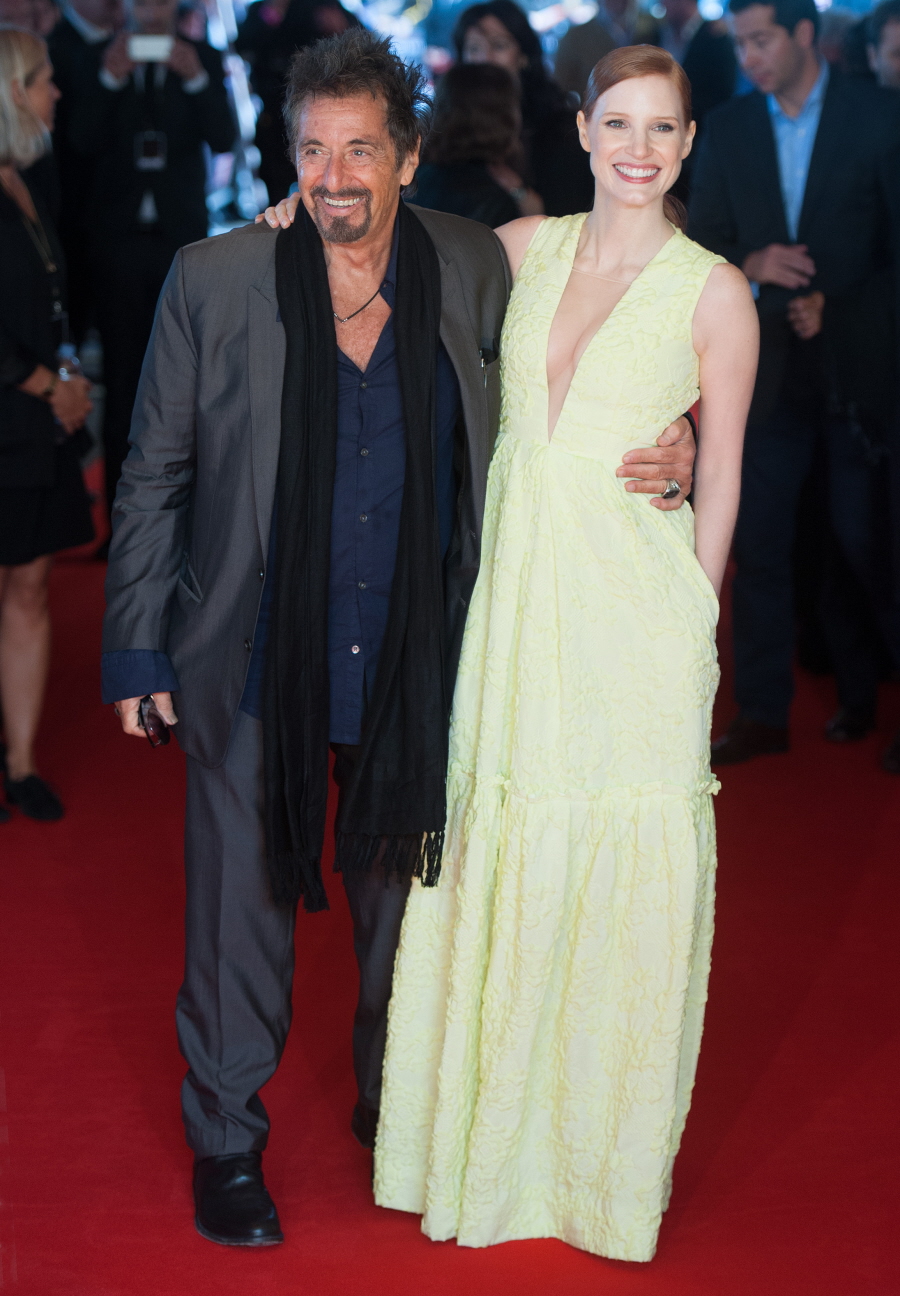 Here are some photos of Jessica Chastain and Al Pacino at the gala screening of their film Salomé, a film that's about what you think it's about. It's a telling of the story of John the Baptist and Salomé. Chastain plays Salomé. Pacino directed the movie, adapted from the Oscar Wilde work of the same name. Pacino also plays King Herod HOO-AH!!
Anyway, Chastain wore this buttercup Erdem gown on the red carpet. I have weird feelings about redheads in yellow. I'm not sure what it is, although many of you have pointed out that I seem to have weird feelings about yellow on a red carpet in general. Basically… I don't really care for it but it's not flat-out bad. The worst part is break in the middle of the skirt, which makes the whole ensemble look like a repurposed quilt.
Other stuff about Chastain… she was on The View last week and she opened up about the love of her life… her rescue puppy, Chaplin. He's got three legs and a career in the movies! You can read more about Chaplin here. Jessica has also been outspoken in several interviews about the celebrity hacking scandal. While on the carpet last night, she said:
"It's such a violation. To me they're not leaked photos, they're stolen photos. Me appearing nude in a film is my choice and I find it so terrible that these actresses have been completely victimised. Anything sexual which does not have the woman saying 'Yes'… is a big problem to me, so I hope that we find out who these people were and we can go after them as hard as we can."
She's absolutely right.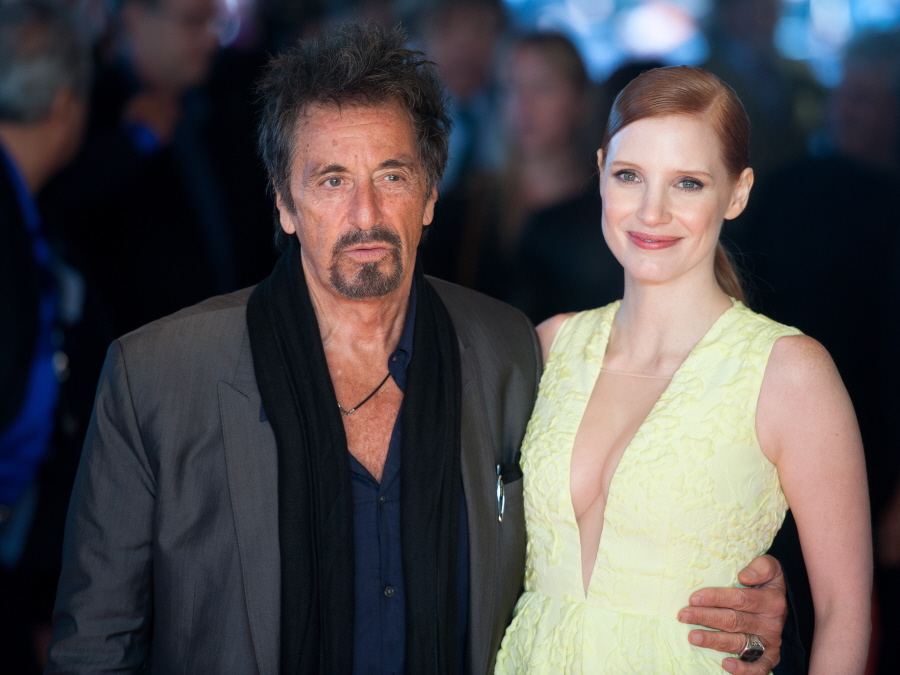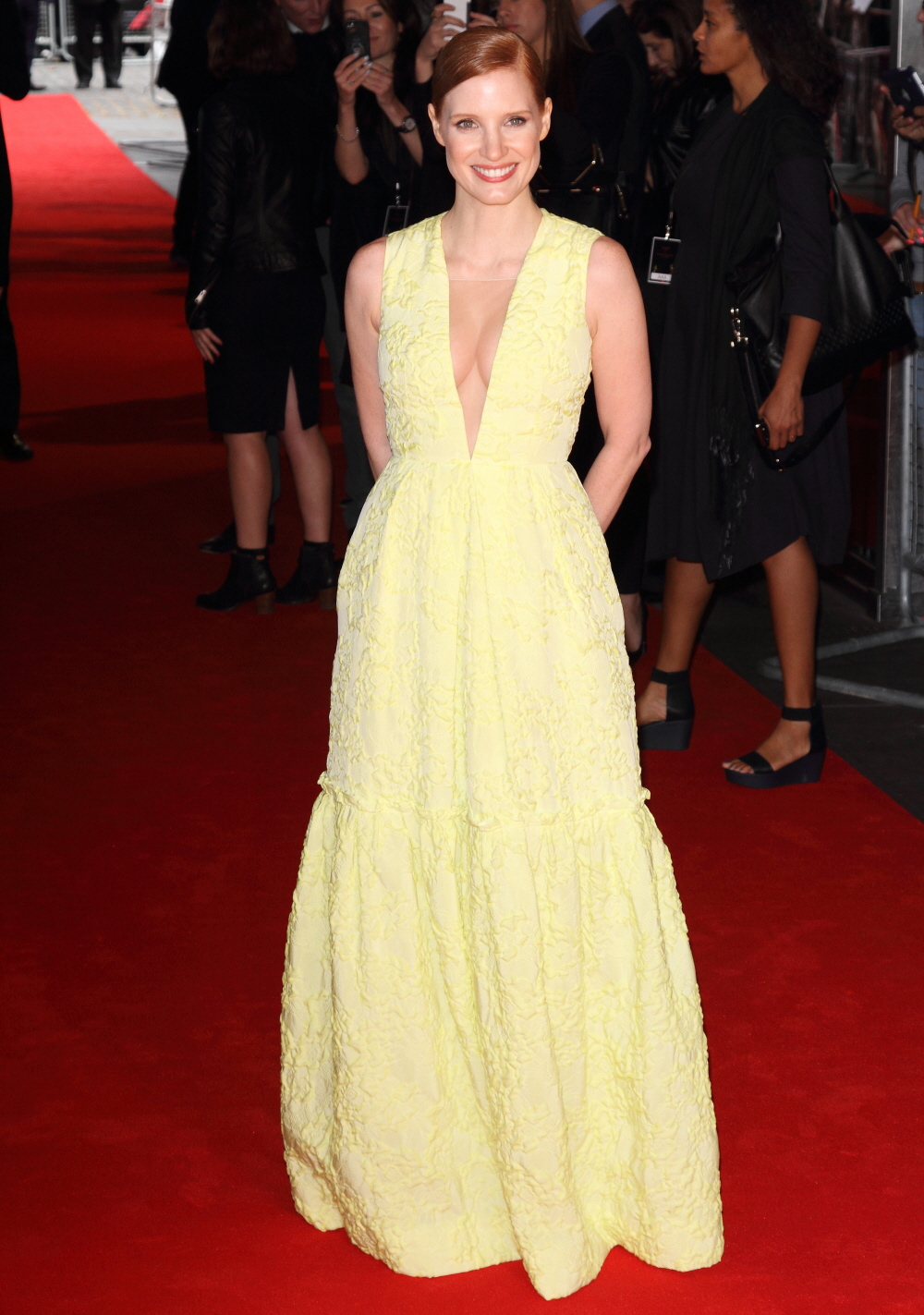 Photos courtesy of WENN.