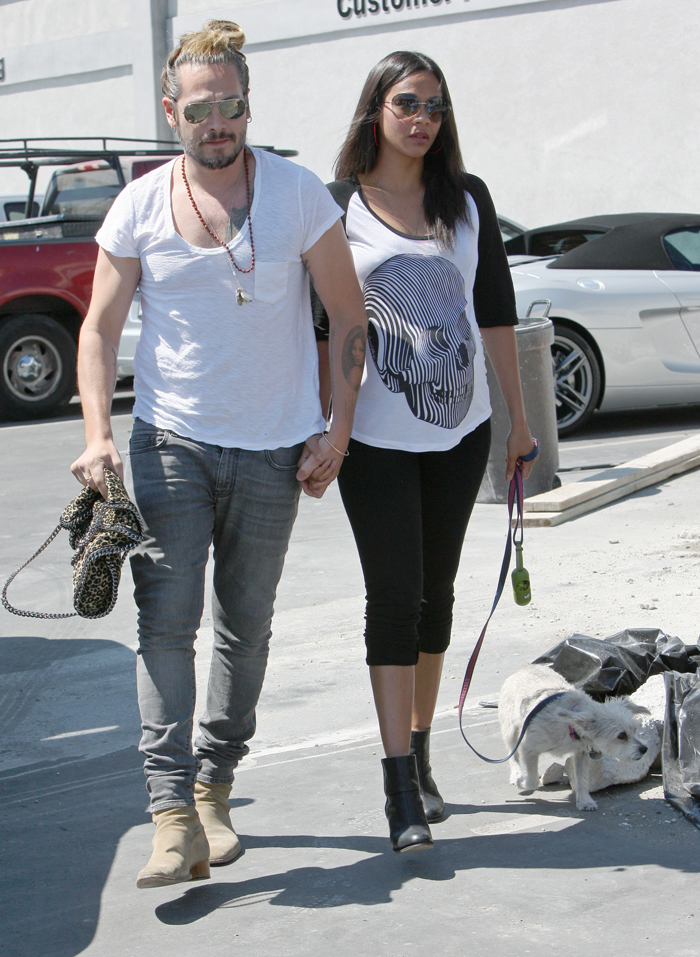 Here are some assorted photos of Zoe Saldana and Marco Perego's glorious manbun. These pics are all from the past few week, and Zoe is rapidly approaching her third trimester. Maybe she's already there? Rumor has it that she's pregnant with twins. The only time Zoe has acknowledged her pregnancy is by gesturing towards her stomach during Marco's ALS ice bucket challenge.
Zoe's former Crossroads co-star, Britney Spears, sort of let it slip that Zoe is having twins. Did Zoe tell Brit this? I don't know if they're tight. They were recently spotted walking through the NYC airport together, but they may have simply taken the same flight. I feel like Brit read about the twins on TMZ or whatever.
Zoe would still like us to stop invading her privacy. She's talking about it again:
On curiousity of celebs' private lives: "That's a very ignorant way to see life. It's almost like just because you work in the news world that means your life has to be news as well."

Leave Zoe alone: "I'm an American, I'm a citizen, I vote, I pay taxes, therefore I have right to my own privacy as much as anybody. What I do as an artist and as a professional has nothing to do with who I am personally and I will never get any of that blended."
[From NYDN]
She's an American citizen, y'all. No one can ever hear those words without thinking of Reese Witherspoon, right? Zoe has an abrasive way of speaking, but she's correct. She deserves privacy. Pregancy is a delicate topic. Buuut. I would bet my favorite candy bar that Zoe will get preachy on mothering topics. Then she'll talk a lot.
Here's a video from Zoe's Instagram. She and Marco pole-danced at Dulles airport this weekend.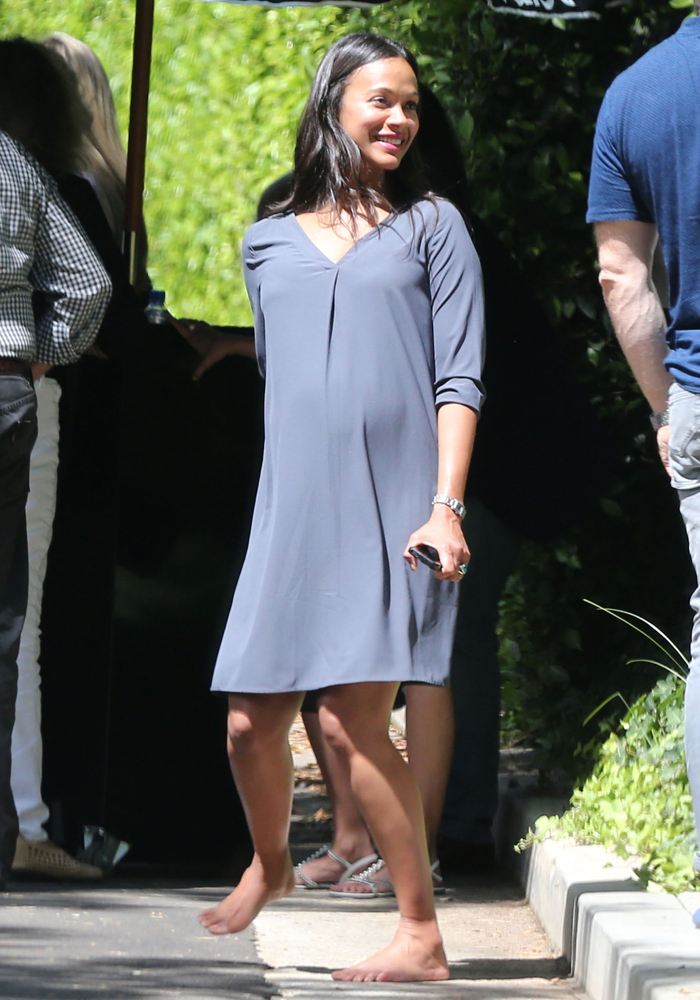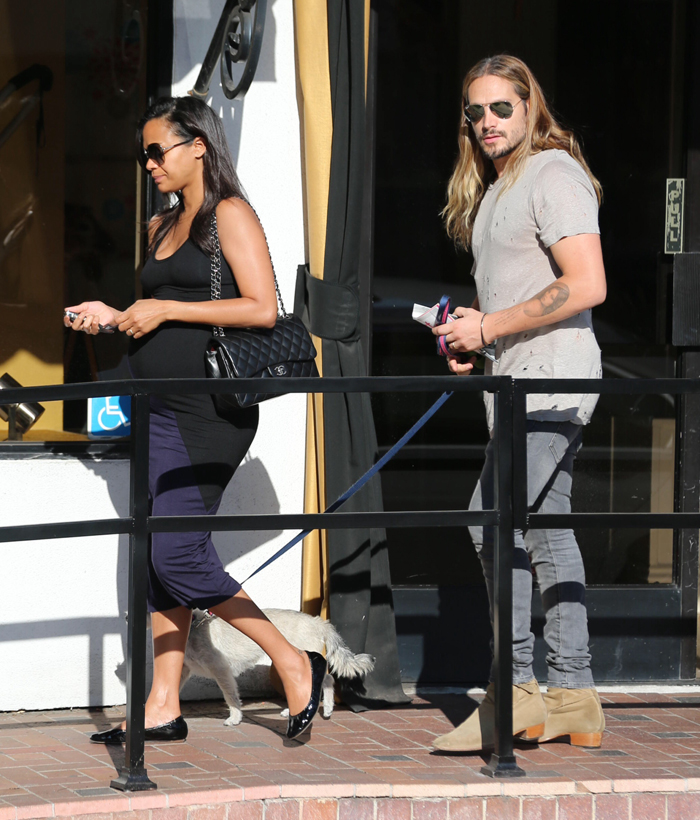 Photos courtesy of Fame/Flynet & WENN