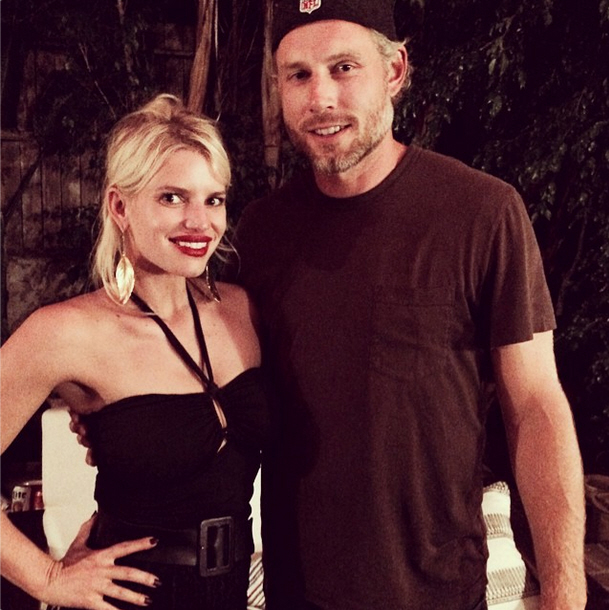 Here are some assorted photos of Jessica Simpson, taken from her Instagram and from her appearance at her Jessica Simpson Collection fashion show over the weekend. Jessica brought along her children, Ace and Maxwell, plus her husband Eric to the fashion show. I haven't written about Jess since she got married over the summer. She doesn't really have anything new to say – the last time I wrote about her, she said she didn't really want any more kids, and she's saying that again in this new interview with Access Hollywood. Here's more:
Being married: "Eric is the best. Being married, for me, it defines so much more than even having kids. We still feel like we're on our honeymoon."

Her married style: "It actually has changed my style. I'm very into slip dresses and everything's a little bit sexier," she said. "I feel sexier as a wife and a mom!"

Weight criticisms: "It was just my life at that time and where I wanted to be. If I'm gonna be scrutinized for it, I'm gonna take it. I'm not gonna let that define who I am. And I think women understand me because of that, because I've risen above that. After having two kids, my focus is on being my better me, the best version of me. And a lot of that has to do with squats and lunges, walking, diaper changing, and eating a hot dog every now and then."

Not a diet, a lifestyle: "The moment I tell myself that I'm on a diet, I'm like, destined to fail. Like, I am not going to stick to it," she said with a laugh. "Two days later I'm gonna be like, 'Oh my gosh! I need to eat that bagel!' I think it's more about just making it a lifestyle."

The Jessica Simpson Collection's success: "I think at the core of it is we're not trying to be too trendy, but we stay on trend… it's about just paying attention to who your customer is."

Her favorite memory from her wedding day: "Eric bent down to get Ace, who was running [down the aisle] towards him, and he split his pants completely in half. It was completely split," Jessica said. "Me and Eric are like saying our vows and I feel something's [off], like, 'Are you worried about something? Hopefully it's not being married!' So my favorite memory of the wedding is Eric sitting in his boxers after everybody had left the ceremony, and we had to get a tailor to sew his pants back up. Just sitting there with [my] man in his Calvin Kleins and his tuxedo jacket," she laughed. "There was something sexy about it, and because he split his pants because he was reaching for my kids, it doesn't get better than that."

Whether she wants more kids: "Not anytime soon, but I can't say never."
I really do think she's done with having kids… for now. Although I think we can agree that there's a very real possibility that she'll have another "whoopsie" baby. It's Jessica Simpson, after all. As for everything else… she sounds happy. I hope that Eric is the husband she wants and I hope they're very happy together. No shade. Seriously. I hope they're very happy together.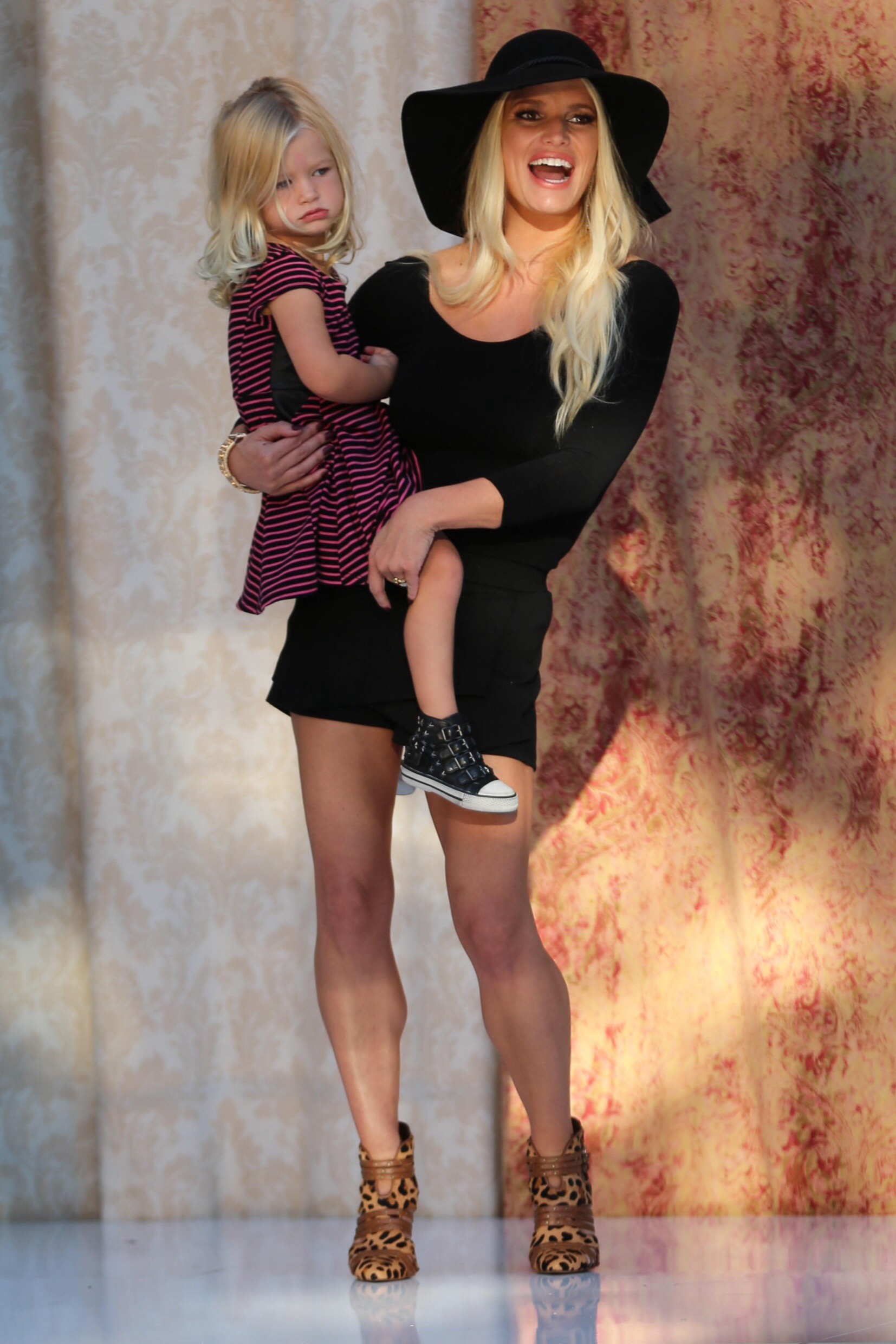 Photos courtesy of WENN, Fame/Flynet.