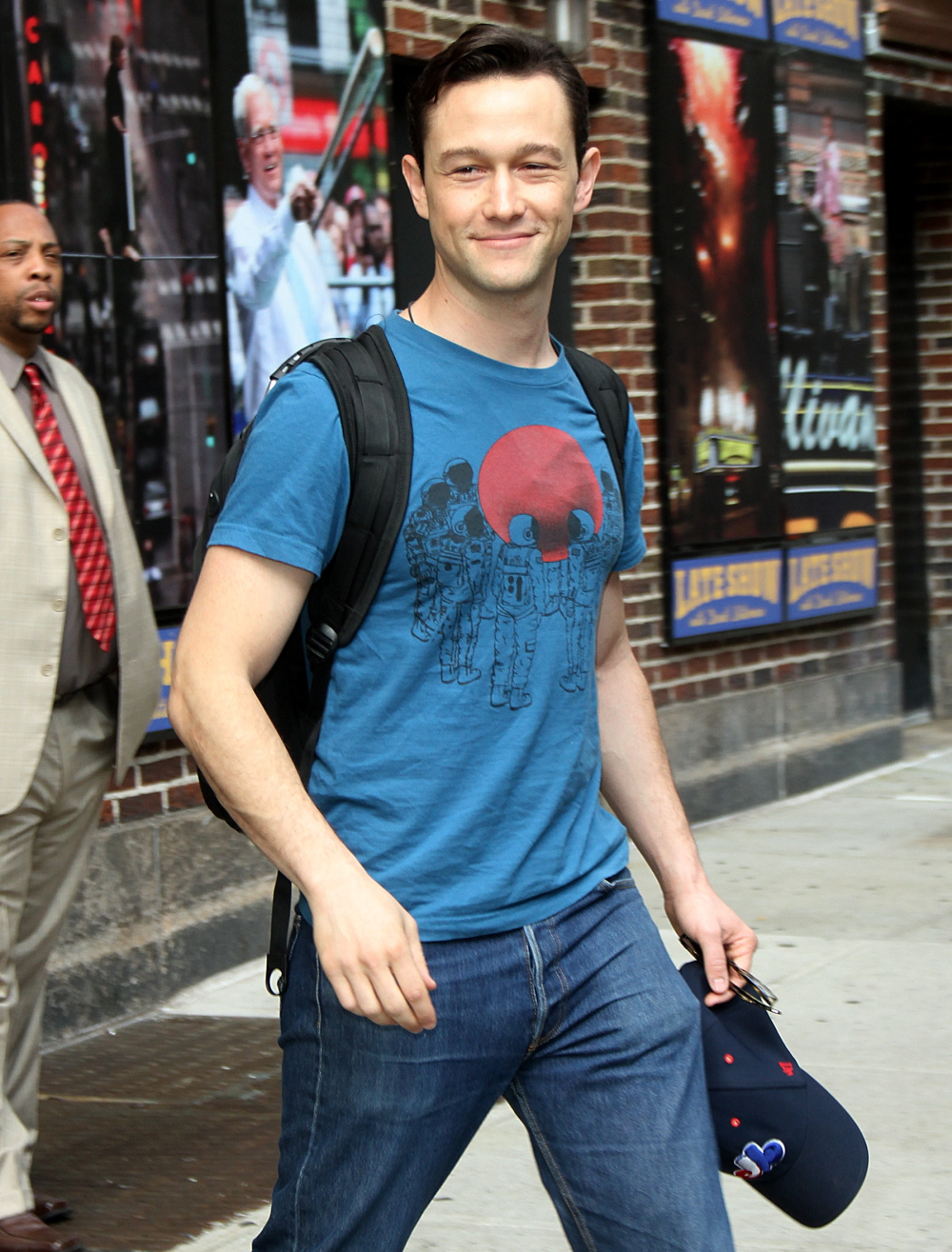 I'm still attracted to and enchanted by Julian Assange, I will cop to that fully. I think Assange brilliantly played the American government and there probably will never be any charges brought against Assange in an American court. Which isn't to say Assange is without flaws – he is a deeply flawed man, for sure. But I'm still interested in seeing what his next moves are, and I'm willing to defend him sometimes. Now, am I interested in Edward Snowden? Do I find him noble or righteous in any way? Not really. Just my opinion, but I think he's guilty of cowardice and treason. But it seems like Hollywood is sort of interested in Snowden's story, just like they were interested in Assange's story. Except when I say "Hollywood," I just mean Oliver Stone. Oliver Stone wants to make Snowden's story into a movie. Starring Joseph Gordon Levitt?
Oliver Stone seems to have found the man to play NSA whistleblower Edward Snowden in his next pic "The Snowden Files." Sources tell Variety that Stone has offered the part to Joseph Gordon-Levitt, and that the actor has agreed to do it. Though negotiations have not yet begun, both sides want the deal to happen.

Stone is writing and directing and will produce with Eric Kopeloff and Moritz Borman. Snowden's story is now familiar to most: the former U.S. intelligence analyst released more classified documents than anyone since Daniel Ellsberg's leaking of the Pentagon Papers during the Vietnam War. He has been on the run ever since.

Stone acquired the rights to the book "Time of the Octopus" by Snowden's lawyer, Anatoly Kucherena, which is considered the closest thing to a documented account of the events since Snowden first released the documents. If the deal is made, production would likely begin at the end of the year or in the early first quarter of 2015.
The Fifth Estate bombed at the box office, and that was the (biased) story of a man that still has significant support in the media and activist community. When Snowden ran away to Russia and started participating in Russian propaganda, I think any goodwill Snowden might have had was finally done. Considering Oliver Stone's involvement in this project… it just reminds me of Oliver Stone's reimagining of Lee Harvey Oswald. Snowden is the new patsy, the latest fall guy for nefarious governmental shenanigans? I really hope this project falls apart. I don't want to see JGL play Snowden.
Photos courtesy of Getty, WENN.