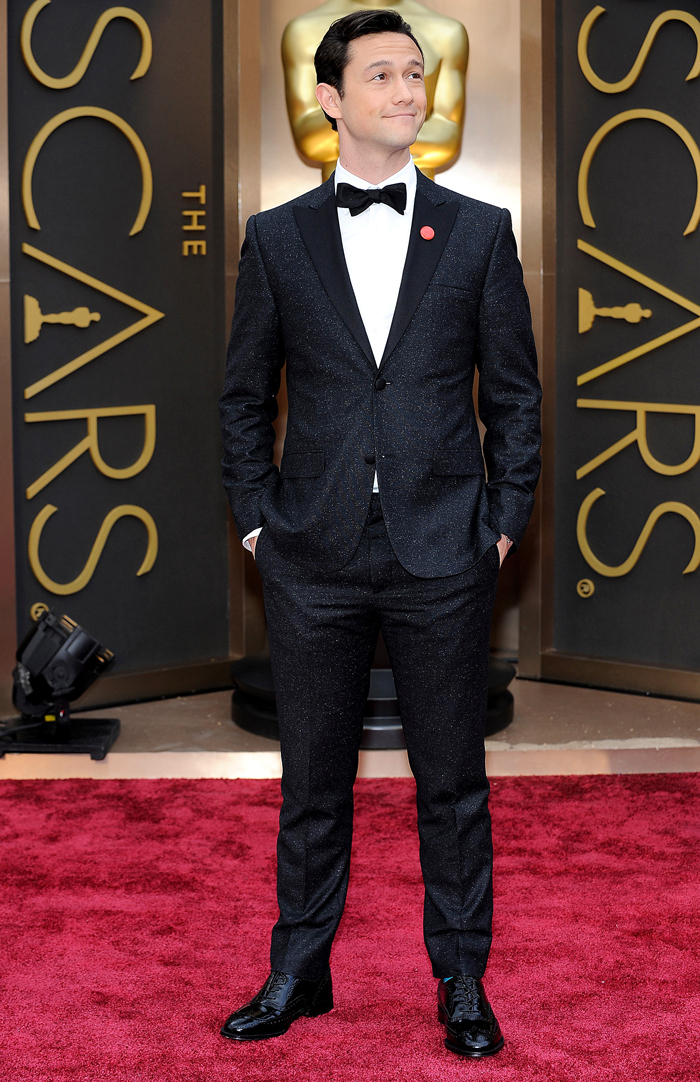 There are few sights more arresting than Joseph Gordon-Levitt on a red carpet, in a suit and flashing his red hitRECord button on a strategic lapel. That site is JGL's open-collaborative production company, and he's on a new mission.
This week is only halfway over, and the internet has been full of discussions about feminism. Emma Watson led the charge with her viral speech about how feminism is for both sexes. It should not be associated with putting down men. Emma was left to fend off terrible MRA trolls as certain pop stars gave silly quotes about why they're not into feminism. Most of the starlets who have recently rejected the feminist label cannot articulate the term's definition. They don't know what they're rejecting. They simply believe that the "f"-word is a bad thing.
Joseph Gordon-Levitt has taken notice. Earlier this year, he spoke on feminism and its definition: "What that means to me is that you don't let your gender define who you are-you can be who you want to be, whether you're a man, a woman, a boy, a girl, whatever." JGL proudly described himself as a feminist. He seemed shocked that so many young women shun the label.
Joe uploaded a new video yesterday. He reenforces his previous statements on feminism. He talks about the Women Against Feminism movement (which I won't link) and so much more. This speech is very off-the-cuff, but it works:
"I actually found it very interesting looking through [the Women Against Feminism site] and seeing what different people had to say, who didn't identify with that word. People who found that word 'feminism' to be sort of anti-men or indicate that it was not right for women to not do things that were traditionally considered to be women's place, like stay home and raise kids.

"And then there were some people who were saying that feminism made sense in the past, but it doesn't anymore because men and women are equal now. I'm no expert, but I think the facts are pretty contrary to this, I think, if you actually look at the evidence of salaries for women versus salaries for men. At least in the United States, there's still a definite disparity. That's just one of many examples.

"So it's complicated, and I grant that it's complicated. And I think that it's a really great thing for us all to be talking about. In the interest of furthering this conversation, I want to ask you guy what you think about this. What does that word 'feminism' mean to you?

"The first person who ever told me about feminism was my mom. My mom was active in what was called the 2nd wave of feminism in the '60s and '70s. Not only was feminism something that my mom taught me about. Obviously, motherhood in general is right at the core of what feminism is or isn't. A lot of people who don't identify with that word 'feminism' feel like that word is somehow against motherhood. Me, personally, I don't take it that way. For me, as a feminist, I would say it should be up to the woman who wants to decide. If she wants to be a mom, then she should be a mom. If that's what she wants to do full time, then that's awesome. That's what my mom did. But if she wants to go out and work, have a career other than being a mom, then she should be able to do that as well. And that's to the benefit of everybody."
[From HitRecord on YouTube]
Joe then asks his audience to send in clips to talk about whether or not they are feminist, and what the word means to them. He will dedicate an entire episode of his online show's 2nd season to this issue. What he's doing is important, and I love that he acknowledges how feminism benefits both sexes.
Here's the video clip of Joe's impassioned speech. His mom raised him well.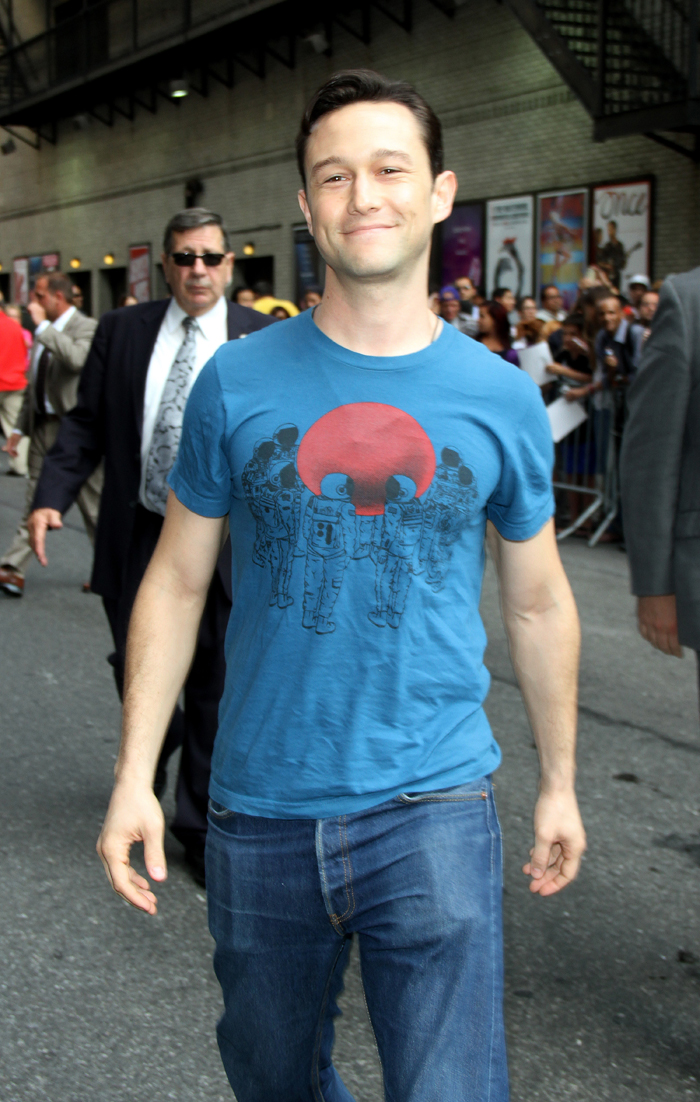 Photos courtesy of WENN