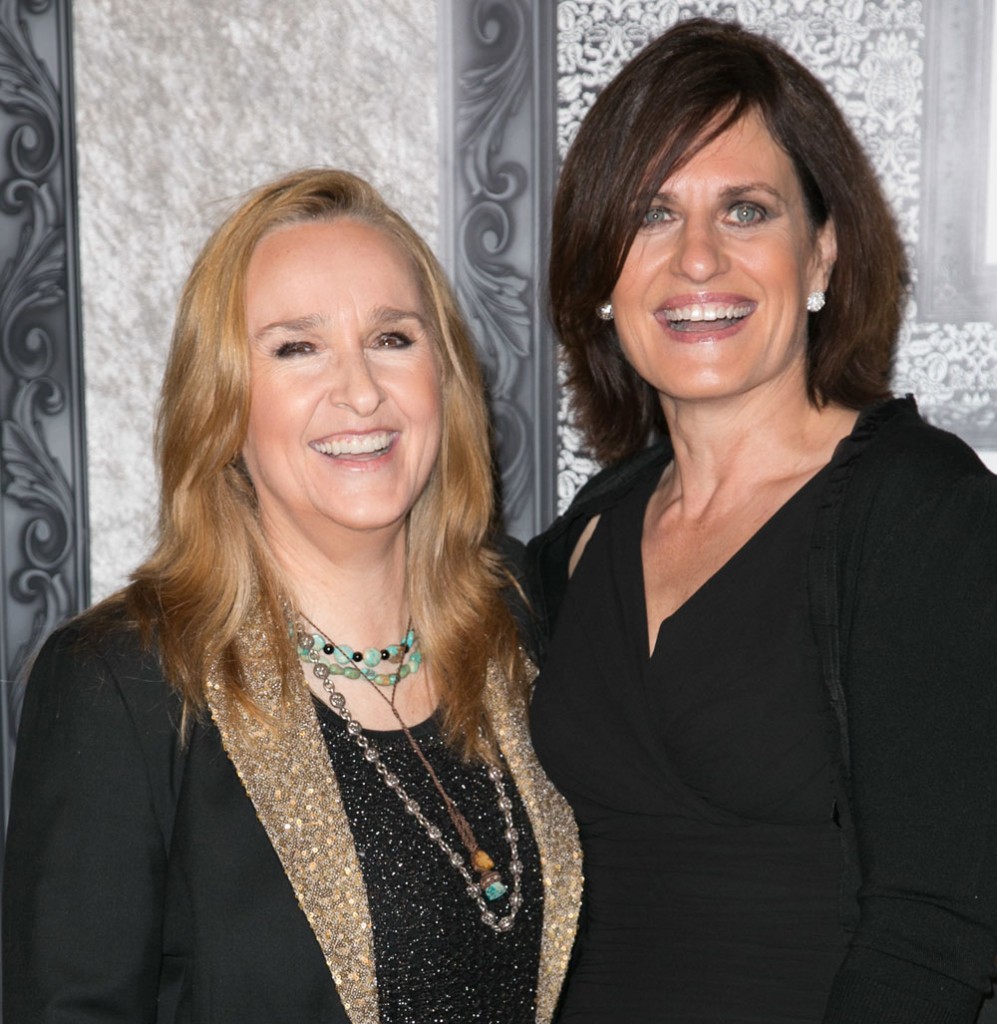 Melissa Etheridge is promoting her new album, This is M.E., which is due for release at the end of the month. She's got a "What's In My Bag" feature in US Magazine (Paula Deen got the "25 Things You Don't Know About") and a profile in People Magazine. Etheridge's bag contents are somewhat uneventful, and so is her People profile if you take it at face value.
Etheridge was still very much with her last partner when she got with her current wife, TV producer Linda Wallem. We know this because Melissa's ex, Tammy Lynn Michaels, blogged about it and then repeatedly complained online about Melissa's unfair treatment of her. Wallem was a longterm friend of Etheridge and Michaels and was the best woman at their 2003 commitment ceremony. Wallem and Etheridge were legally married this summer.
I mention all this as background to this People profile, in which Etheridge makes it sound like she was split up with Michaels well before Wallem came into the picture. That's not the way it happened, according to Michaels. Here's what Etheridge told People:
[Etheridge's] self-released This is M.E…. chronicles two of her failed relationships – with director Julie Cypher and Popular actress Tammy Lynn Michaels – as well as her current romance with TV writer Linda Wallem, 53, her "best friend" of 13 years, whom she wed in May. Etheridge, who has four children with her exes (Bailey, 17, and Beckett, 15, with Cypher, fathered by singer David Crosby, and twins Johnny and Miller, 7, with Michael), says she and her former wives parent as "a complicated but beautiful village of moms." Adds Wallem: "It's just a great group of people that just figure it out and laugh about it."

It wasn't always that way. Etheridge and Michaels had a public, contentious split in 2010 that left the singer heartbroken. She leaned on Wallem to help pick up the pieces. "I became a single mother of four, and she came to help me," says Etheridge. "We got to know each other more, she moved in, and we fell in love." Fast-forward 4 and 1/2 years, and "all is good" with Michaels, says Etheridge, who used the drama as songwriting inspiration. Her new ballad "A Little Hard Hearted" "came from a place of wanting to heal old relationships," she says. "There's no need to hang on to past differences, especially when kids are involved. It's over and done. Let's move on."
[From People Magazine, print edition, October 6, 2014]
I don't expect Etheridge to talk endlessly about how she cheated on Michaels. It's not wise for celebrities to pull a LeAnn Rimes, admit they cheated and then play the victim in the press for years. There's something so sleazy to me about the way Etheridge is making it sound like everything was on the up-and-up though. She wasn't a single mom and she didn't wait until her split was over before she got with Wallem. By Michaels' account, she was blindsided by Etheridge leaving and she was barely scraping by taking care of the twins. She had to fight to get support from Etheridge. (Michaels whined a lot online and not many people see her as a sympathetic figure, but still this isn't how it happened.)
I hope it's true that everyone is getting along now, that they've put the past behind them and that they're "a beautiful village" of co-parenting moms. I doubt it, but I hope it's true.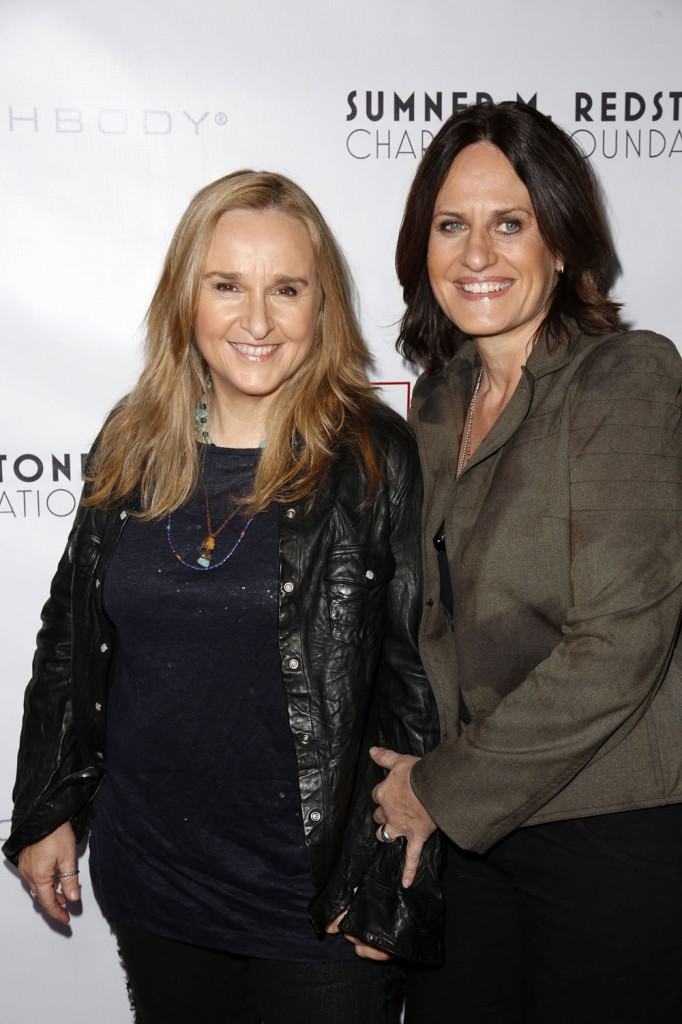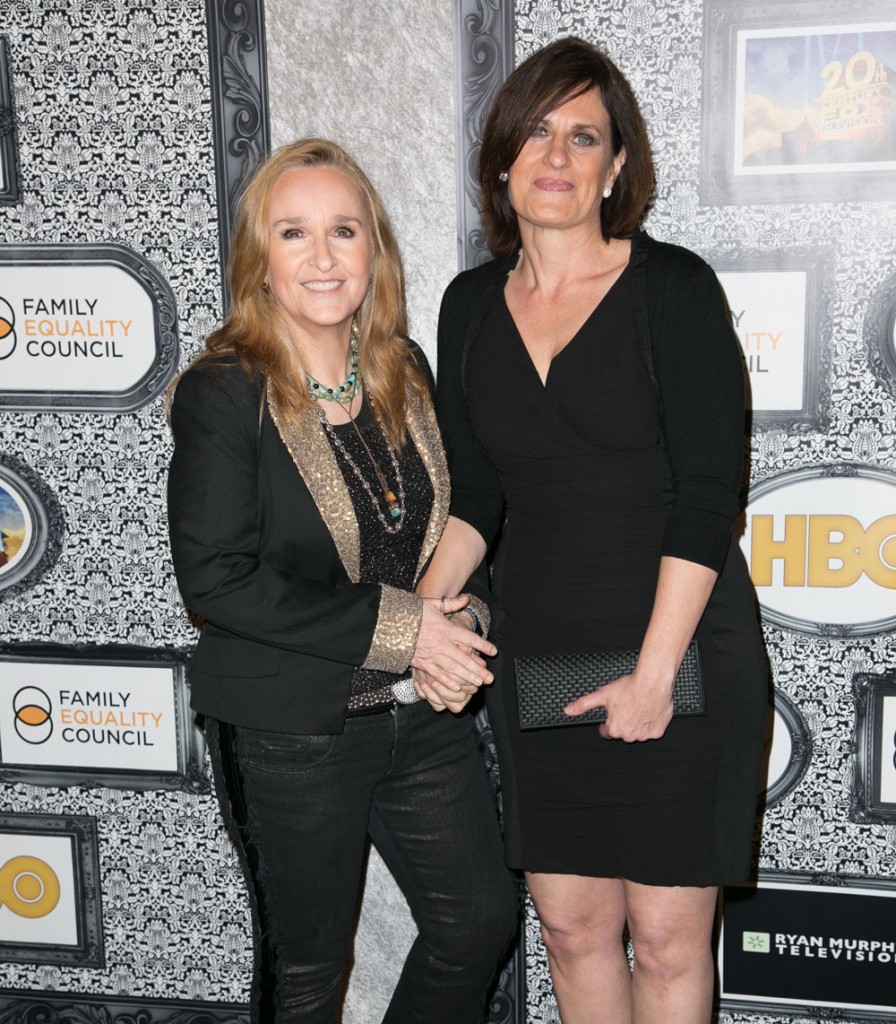 photo credit: WENN.com