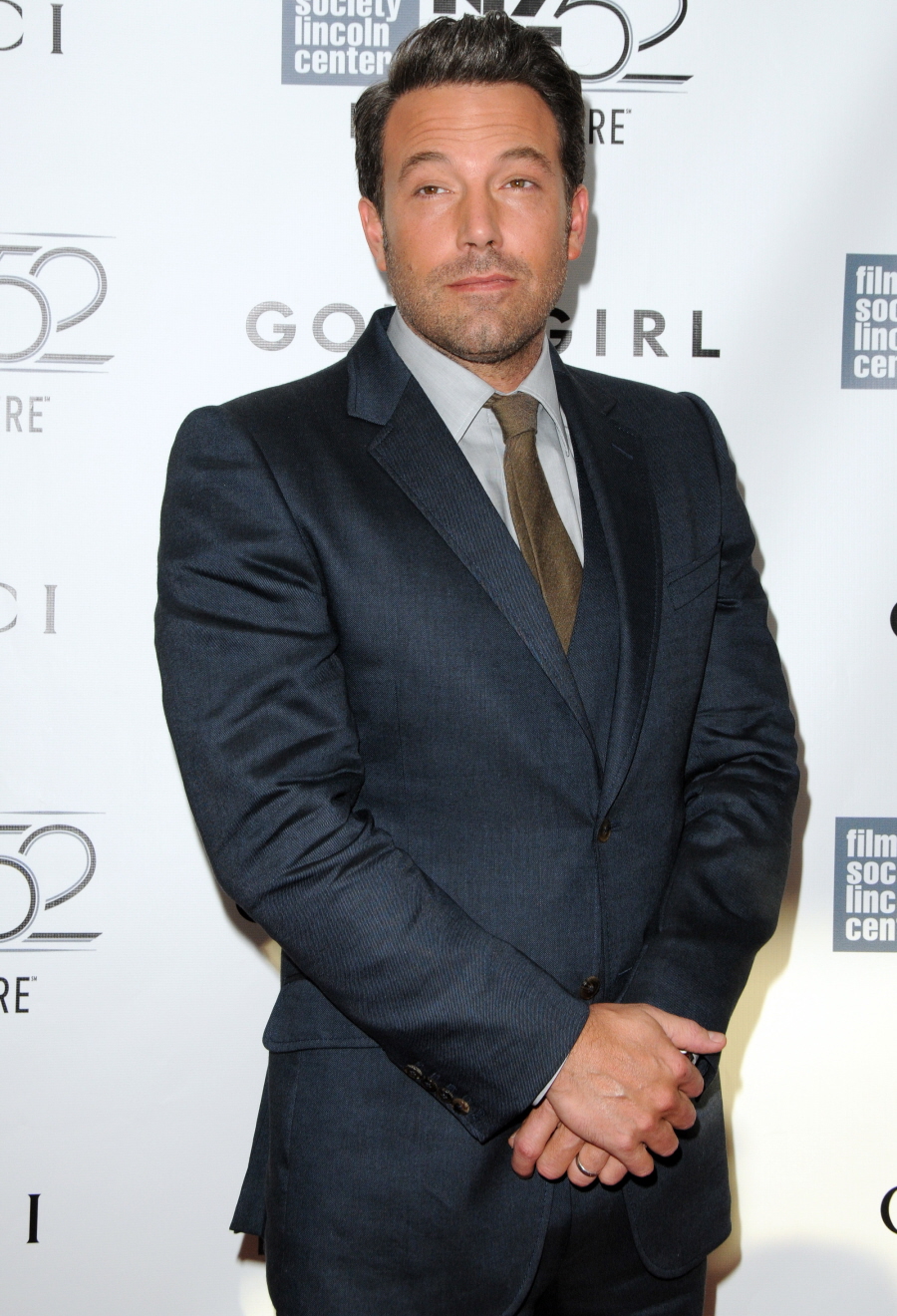 Here are some photos from Friday night's New York Film Festival premiere of Gone Girl. The Batfleck was there, of course, as were all of the ladies of the film. Actually, looking through the photos… every major and supporting cast member came out to support the film. That's always nice. As for Ben Affleck… his wife didn't come. But they do that a lot – I can't remember the last time they walked arm-in-arm to show support on a red carpet. That being said, Jennifer Garner usually makes a point of coming to Ben's premieres, she just doesn't walk with him. I guess she didn't want to fly to NYC. Plus, it's a festival premiere, not a real premiere.
Ben spoke to Page Six on the red carpet, and he ended up talking about cable news' obsession with "white women in distress" and how true-crime stories have become a lucrative (and macabre) cottage industry. Affleck said:
"This particular satire, I guess, is about the cable media, the way it wants to find sensationalism and use that for sanctimony and it kind of creates a story if it's not there and how every American could kind of reel off the names of the last 10 killers that were famous," he told reporters Friday at the New York Film Festival premiere of the 20th Century Fox release directed by David Fincher.

But trying to list some famous accused murderers, Affleck seemed to blank, saying, "Like Amanda, uh, Stacey? Amanda Knox . . . What's his name who killed his wife? Scott Peterson?" before continuing, "A part of our culture has kind of become addicted to that."
Just because the Batfleck doesn't have a list of examples at his fingertips doesn't mean he's telling lies. The Amanda Knox story, the Casey Anthony case, the Lacey Peterson stuff, the Natalee Holloway case and on and on. Young white women with a sexual component to the story and it all gets sensationalized to a ridiculous degree. I wish the Batfleck had explained it better.
Fashion photos…Reese Witherspoon (the producer) wore Calvin Klein. Rosamund Pike wore Altuzarra (it's a two-piece). Emily Ratajkowski looked nice, almost conservative.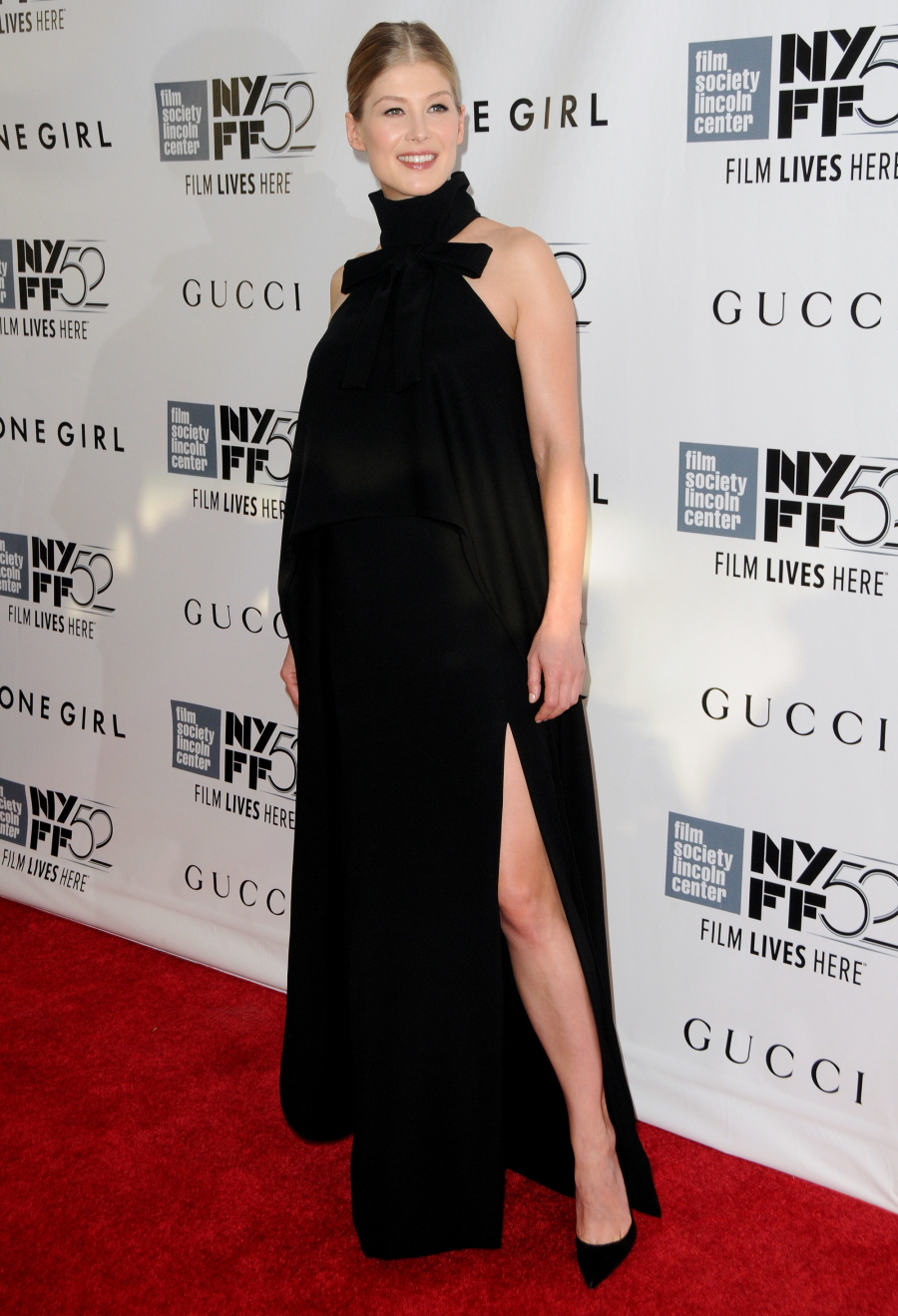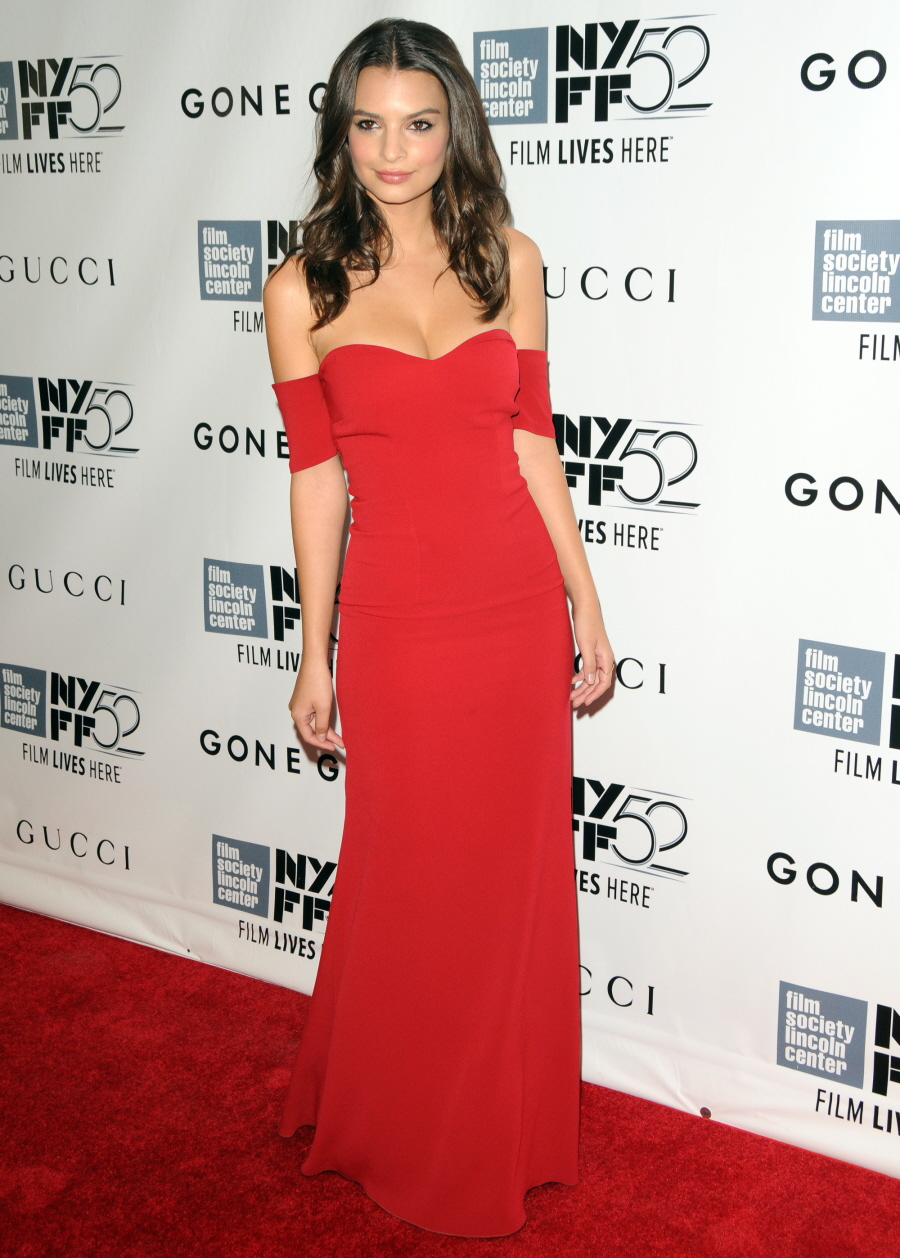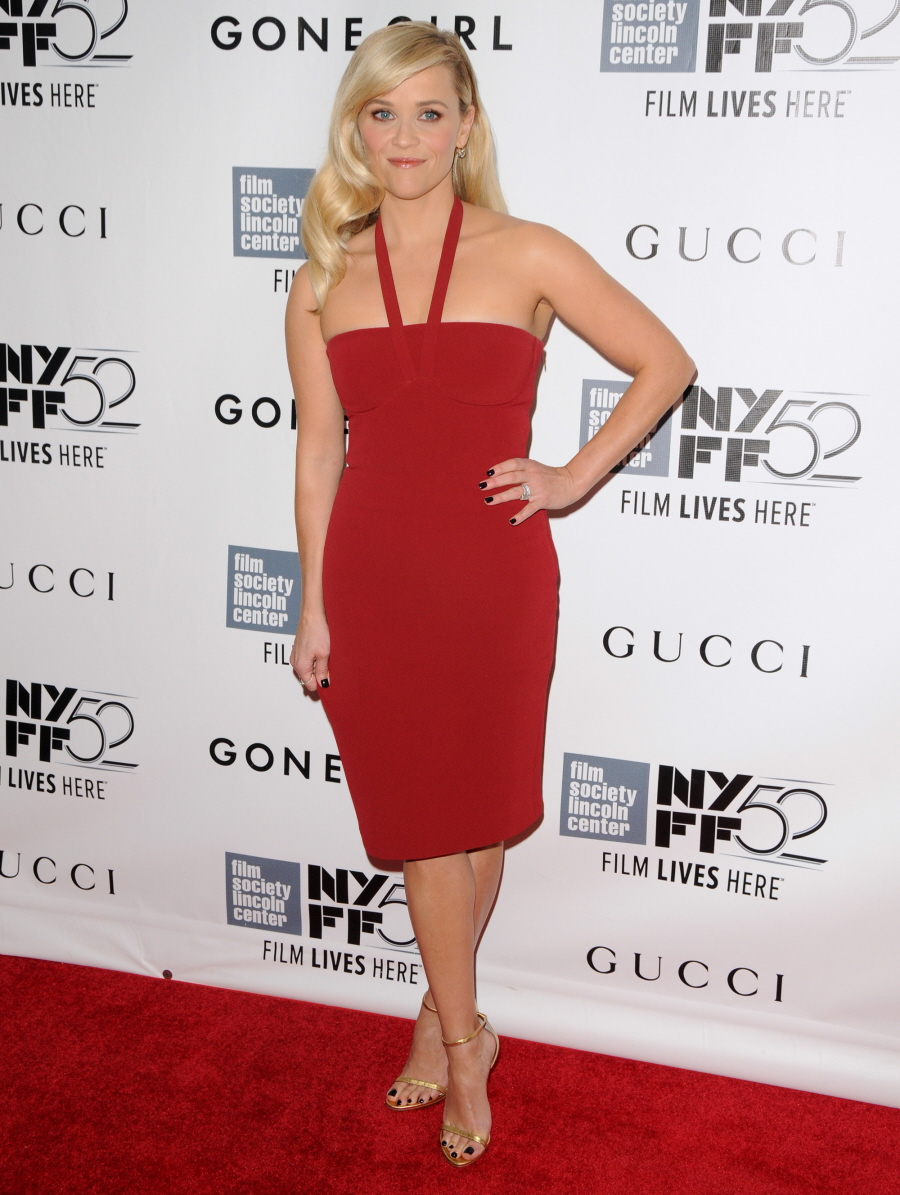 Photos courtesy of WENN, Fame/Flynet.