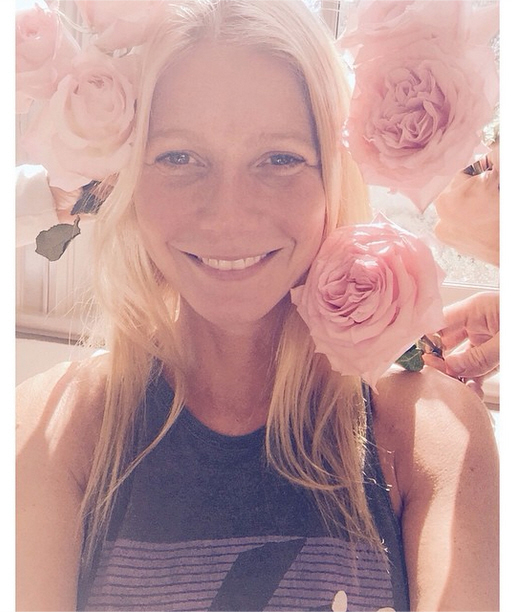 Gwyneth Paltrow posted this photo on her Instagram over the weekend. The occasion? It was her 42nd birthday on Saturday. Yes, Dame Gwyneth is 42 years old. She's been famous since… I don't know, her early 20s. Twenty years of fame, accomplishments and high-profile relationships. Gwyneth posted the photo with the message: "thank you for all the birthday wishes! #feelingthelove." I would love it if someone gave her conditioner for her birthday! But no, a celebration of Goop has to include wine and food, apparently:
Forty-two and fabulous! Gwyneth Paltrow celebrated her 42nd birthday early last Friday, Sept. 19, with a dinner party at AOC Wine Bar and Restaurant in Los Angeles. Glee and American Horror Story creator Ryan Murphy, who threw the fete for the Goop founder, was in attendance as well as about 12 other pals including Cameron Diaz and Tracy Anderson.

A source tells Us Weekly that the intimate "fun" group dined in a private wine room on small plates, including sweet corn, avocado, rajas, queso fresco salad, the grilled peaches with ricotta and pistachio aillade, the farro and black rice, currants, a pine nuts dish, spanish fried chicken, and the market fish.

Paltrow, who famously maintains a strict diet, also feasted on vegetables, the insider adds of the birthday girl.
I wonder if it's weird to eat food in front of your trainer? Especially if your trainer is Tracy Anderson. I feel like there were a lot of side-eyes and judgy-faces.
Two more Goop-related items. First, this week's Goop-letter is actually interesting to me. It's about interior design and how to put together a "small space." Gwyneth and a team of interior design professionals decorated the West Hollywood apartment of "goop guy Kevin Keating." You can see the Goop-letter here. It's one of the most enjoyable ones in recent memory. Not so enjoyable? Gwyneth's monogrammed panties – apparently, she gets her underwear monogrammed "GK PM" for Gwyneth Kate Paltrow Martin. Gwyneth isn't giving up the Martin anytime soon. That's just a note for Jennifer Lawrence, in case she's reading.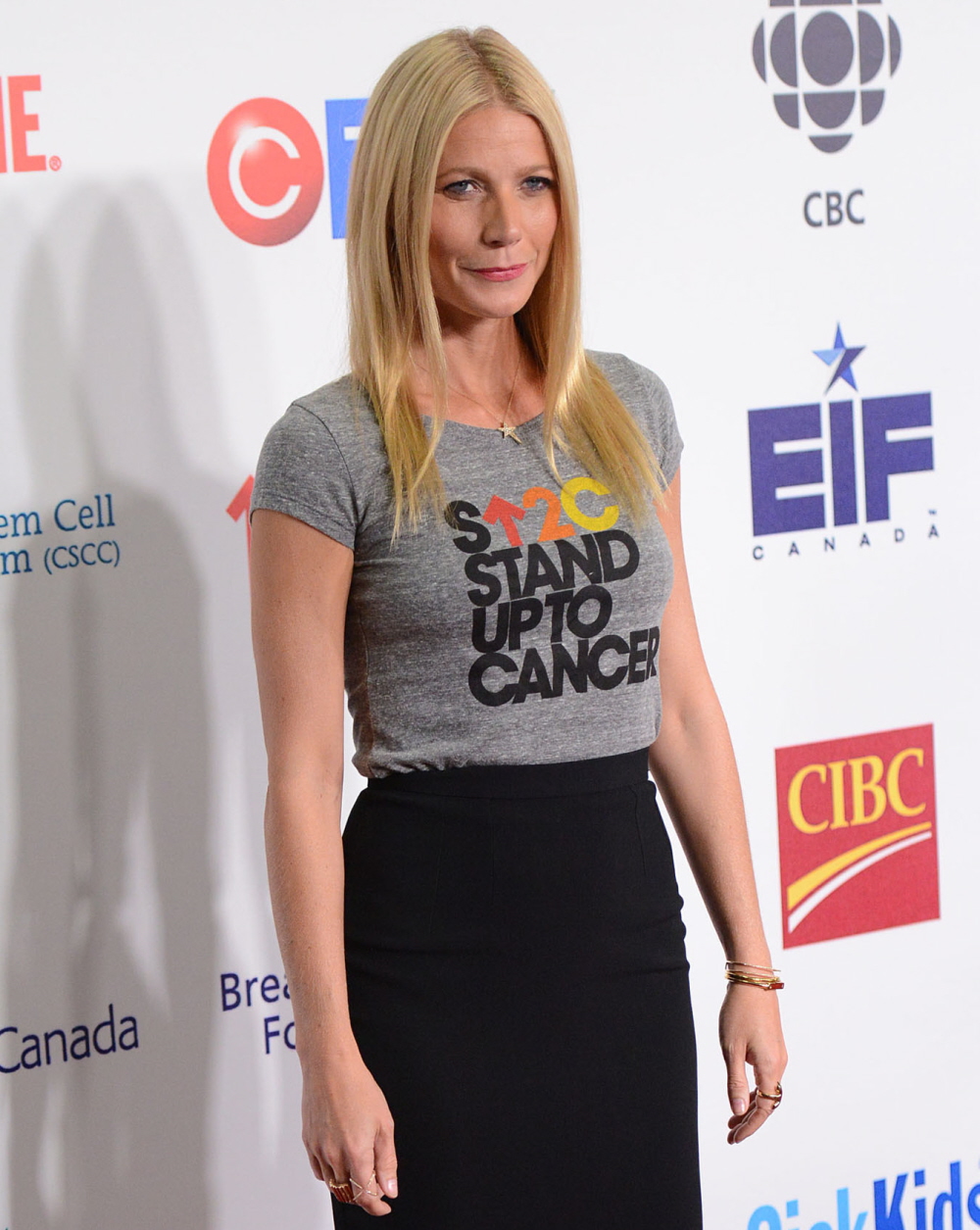 Photos courtesy of Gwyneth's IG, Fame/Flynet.