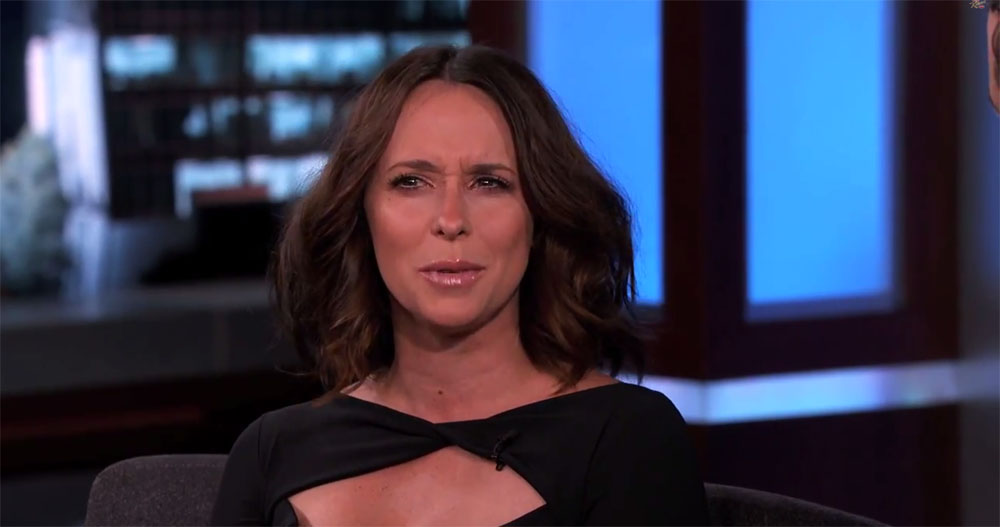 This is one of the more cringe-worthy stories I've heard, but nobody beats Jennifer Love Hewitt when it comes to self deprecating dating stories. Jennifer was a guest on the Jimmy Kimmel show last night. She told Jimmy that her 10 month-old daughter, Autumn, is walking already and she gushed about her like a proud, happy mom. She also praised her husband, Brian Hallisay, for being great with her during the birthing process. After that she told a story about how she sent a bed to Matt Damon through the mail and never got a "thank you" card from him. She really did this. Hewitt explained that she was just 20 years old (that would have been 1999), that it was in the post-Good Will Hunting phase, and that Damon had complained in an interview that he was traveling so much that he didn't feel like he had his own bed to come home to. Hewitt took him literally and sent him an Aerobed to Paris, a move she now realizes was somewhat dumb.
"I was reading an article and he said this really sad thing about how all his dreams were coming true but he didn't feel that he had a bed of his own, he was always traveling."

"I remember being really busy also and thinking that's so sad, to have all your dreams come true but not have a solid foundation. So for some reason, I though an aerobed would help that for him," she admitted, laughing.

"In my head, I thought, 'He can travel with it, then it's always his safe place.' I didn't go over it with anyone, I should've been like, 'Hey, should I send this to Matt Damon?' and they would've been like, 'No you're crazy, don't do it!' But I didn't, so I got the information he was in Paris, filming something, so I sent it to Paris."

Sadly for Hewitt, the gift didn't appear to go down well with Damon. "I never got a 'thank you,'" she admitted. "It made me sad. I understand maybe his security never gave it to him, that's a possibility."
Kimmel, who has a long history with Damon, said "you know why you didn't get a thank you? Because he's a creep. He's got no class. What kind of person doesn't thank another person for not sending them a bad." Hewitt said "It made me sad in my heart." Aww, she's always chasing guys and getting rebuffed. Even though she's married now with a little girl she's still telling us about it because her foibles make for good stories. She knows this, the beautiful famous woman who could be a case study for "He's Just Not That Into You." I jest, I like J.Love and her silly stories of lost love. She might have been able to hook Damon with a little more finesse. Sending a dude a bed is in no way subtle.
Here's J.Love telling the story of how she sent Matt Damon a bed: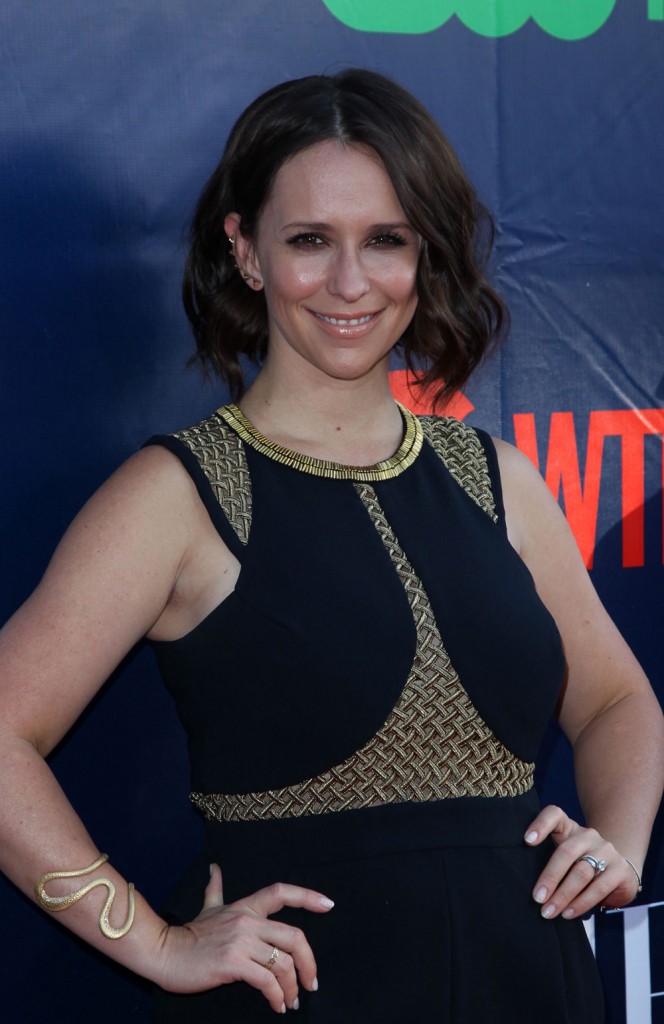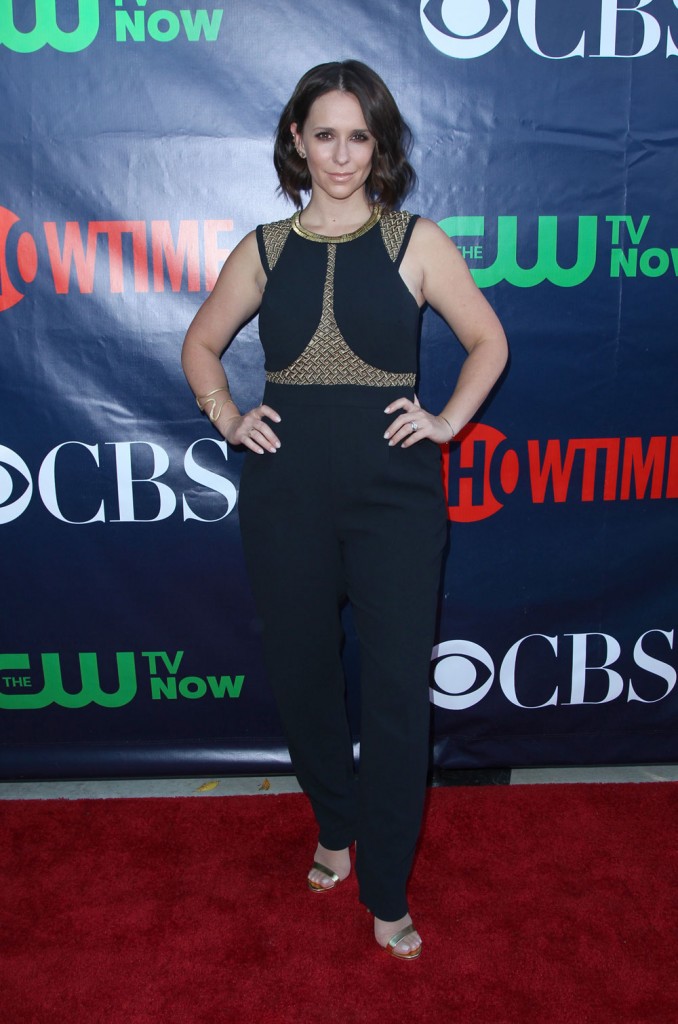 Jennifer Love Hewitt is shown at a CBS event in July. She's joined the cast of Criminal Minds, which premieres on Wednesday. Credit: WENN.com