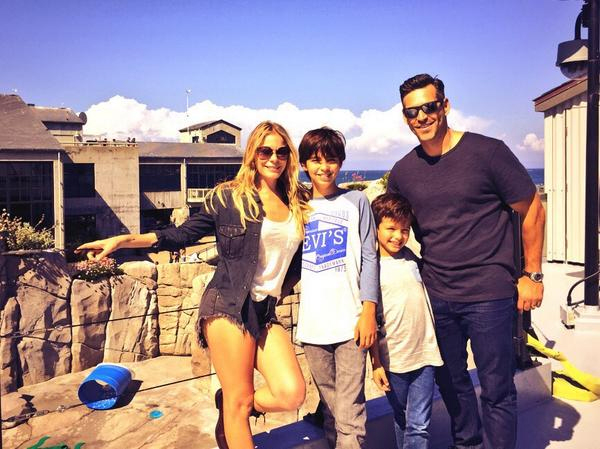 We've got two funny, horrible stories about LeAnn Rimes today. The stories are funny for us because LeAnn sounds horrible, just FYI. I'm not laughing at LeAnn's victims' pain and suffering. First up, LeAnn and Eddie are being sued by a former housekeeper because the housekeeper says she was bullied by LeAnn and Eddie's other employees and Eddie's mom.
One of LeAnn Rimes and Eddie Cibrian's ex-housekeepers doesn't take kindly to being called a fat old lady, or being fired just for being from El Salvador … so she's suing the couple.

Gloria Cevallos says things started to go South in the Rimes-Cibrian household when 2 other female employees started beefing with her. According to Gloria's lawsuit, the women called her a vieja gorda (fat old lady) … and a pinche vieja salvadorena (old Salvadoran bitch).

Gloria cops to being Salvadoran … not the other stuff.

Cevallos says she overheard Eddie's mom bitching about problems around the house … and demanding he fire someone over it. She says Eddie's madre eventually showed her la puerta.

We've called Eddie and LeAnn's camp for comment … so far no word back.

Their ex-maid is suing for back pay, and this is kinda unique … she also wants "front pay." Basically, she wants them to pay her until she finds another job.
I have no idea if this woman has a legal leg to stand on, but it seems like the kind of thing that could easily "go away" if LeAnn and Eddie just throw some money at her. It doesn't even sound like she wants that much – probably just the equivalent of three or four months' pay, which is probably cheaper to just give her rather than fight it in court.
As for the other story… I've written about Ilana Angel before. She's a blogger/columnist who has been very critical of LeAnn in the past. I think Angel's LeAnn-specific criticisms are usually on target and Angel has a funny perspective on all things LeAnn. Well, Angel recently announced that she was going to attend one of LeAnn's concerts. And LeAnn the Stalker heard about it and had Angel banned from the show and ejected by armed deputies. You can read Angel's column about the incident here – it's really, really funny and profoundly disturbing.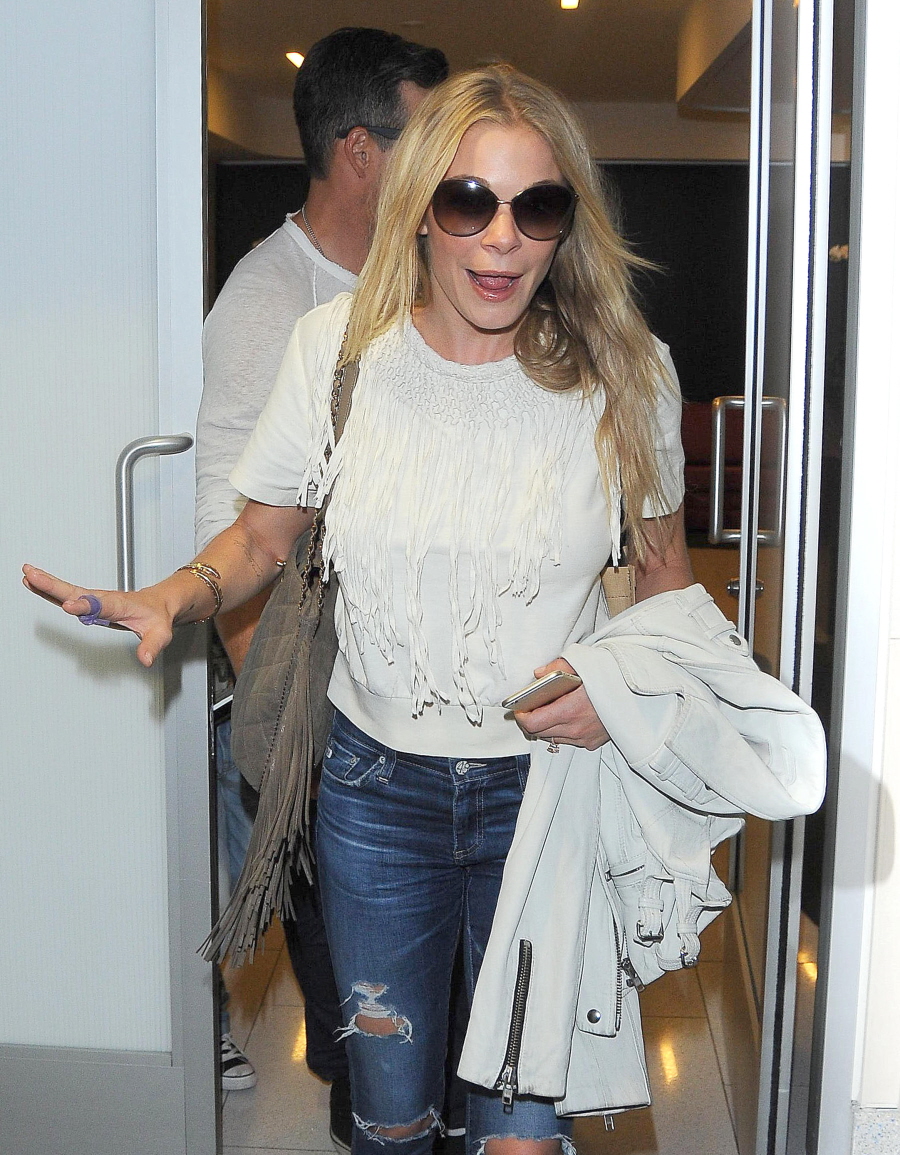 Photos courtesy of Fame/Flynet and LeAnn's Twitter.