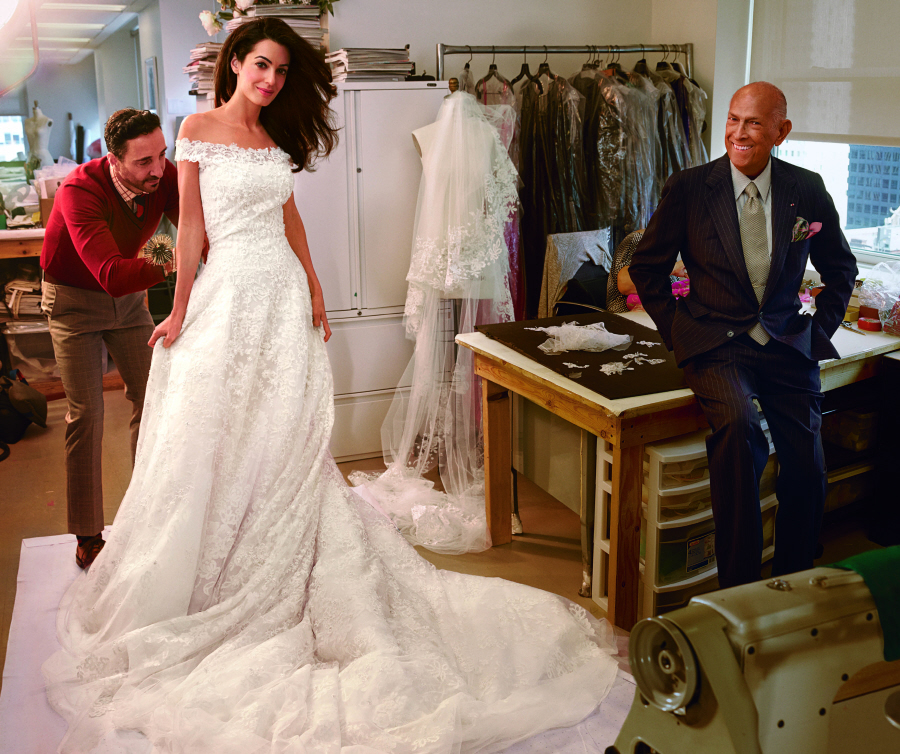 I don't want to oversell this or anything, but Vogue Mag just released their exclusive article about Amal Alamuddin's wedding dress fitting and it is AMAZING. You can read it here. It's SO sycophantic. First though, Vogue gave us this photo from her fitting. I'm assuming Vogue brought along a wind machine!! Or maybe Oscar de la Renta has his own wind machine in his studio. As for the article, here's what I learned:
*Amal describes de la Renta as "He is the man every woman wants to hug!"

*Amal's vision for her wedding: "George and I wanted a wedding that was romantic and elegant, and I can't imagine anyone more able than Oscar to capture this mood in a dress."

*Her sister Tala lives in Singapore and has a 12-year-old daughter, Mia, who was Amal's flower girl.

*Amal has acted as counsel to the United Nations when they were investigated drone strikes.

*Oscar de la Renta recommends that brides take their veil off completely once they are married.

*Amal speaks flawless French to one of de la Renta's tailors.

*Amal speaks flawless Arabic to her mother.

*She's so thin, she easily fits into the sample dress that comes from Oscar de la Renta's Fall 2014 line. This is the dress she wore for the reception, and de la Renta changes up the design, moving the hemline to mid-thigh because she wants to show off her legs.

The October issue hits newsstands October 1st.
Overkill? Of course it is. But it's also sort of interesting. This is the first real interview/profile of Amal since the engagement. She's always been something of an enigma, so it's nice to see a little personality slip through.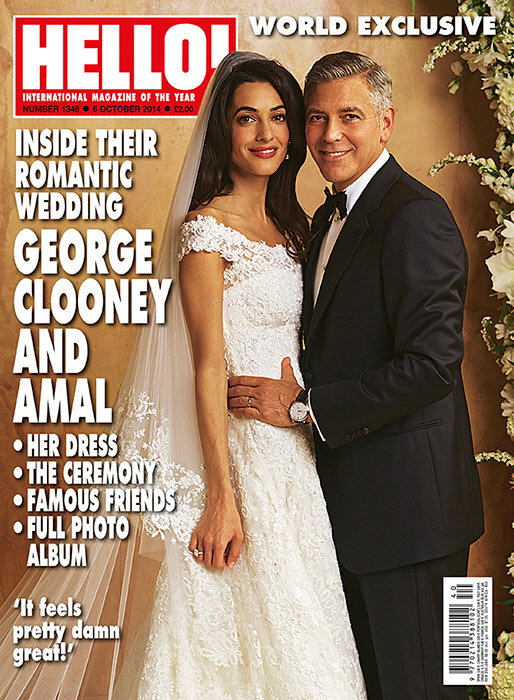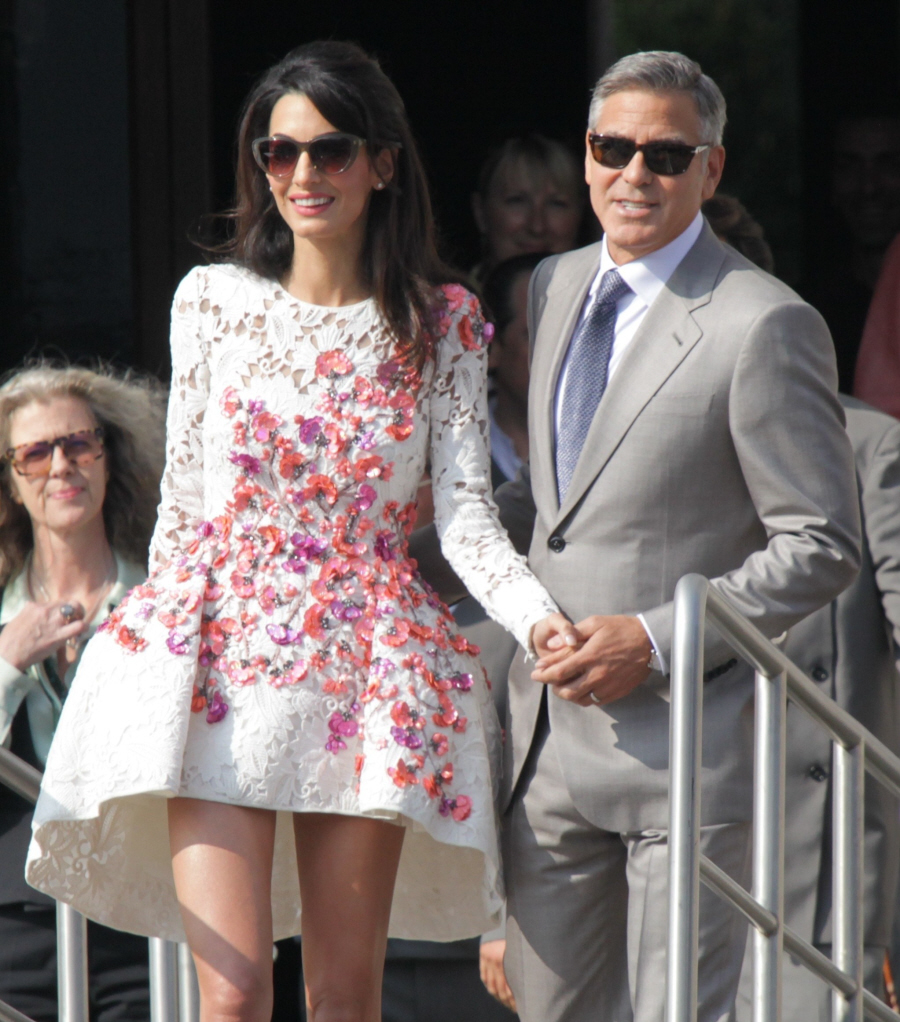 Photos courtesy of WENN, Hello and VOGUE/Annie Leibovitz.