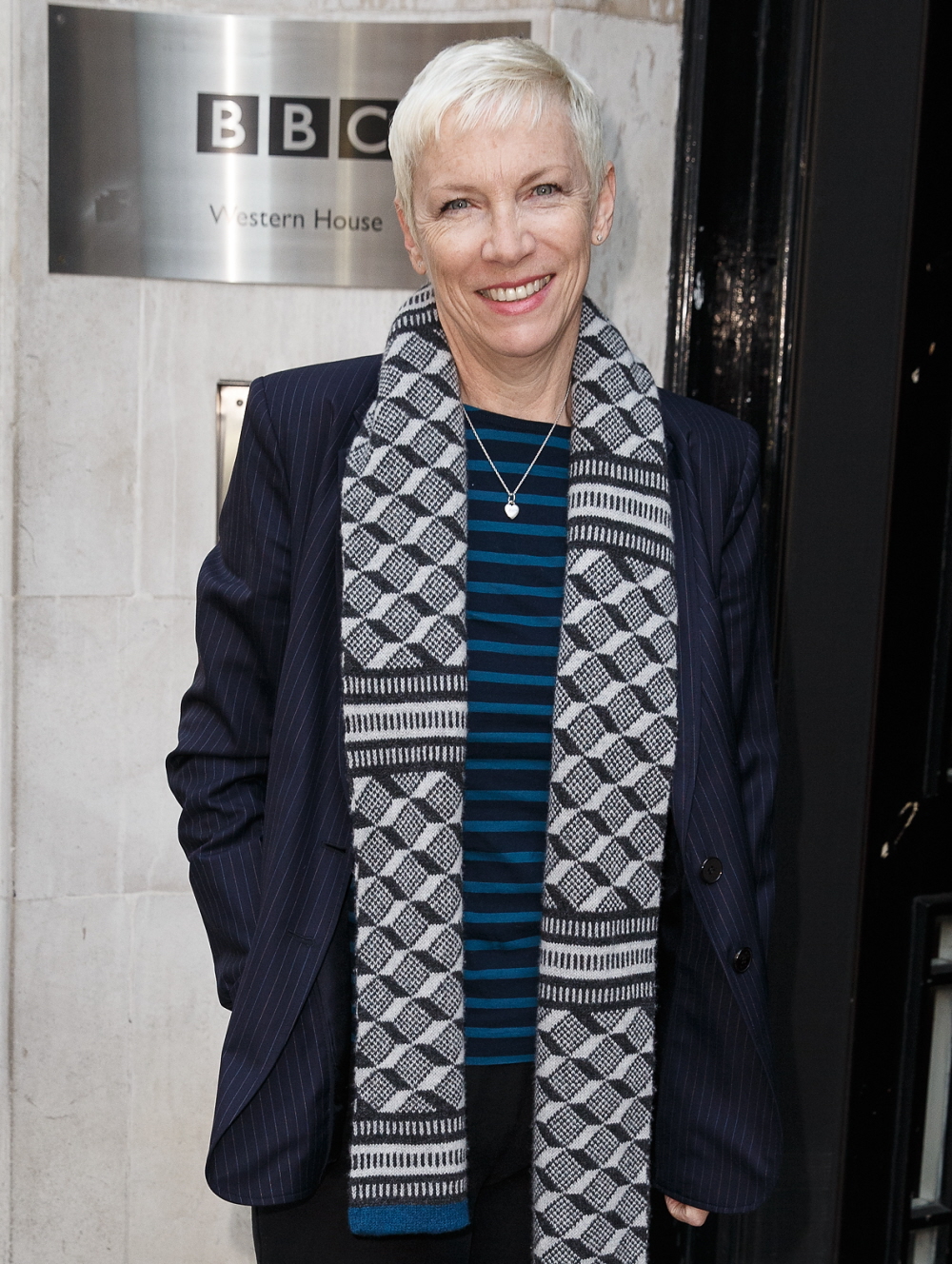 Goddess, icon, advocate and all-around genius Annie Lennox gave a really great interview to PrideSource recently. You can read the full piece here – she talks a lot about where she is an artist, how the world is a dark and beautiful place, whether she feels she can write music when she's happy and much, much more. The conversation veers around to labels and Annie's long-standing relationship with the LGBTQ community, all of which is very interesting. But then they ask her about feminism. That's the "shots fired!!" part, because Annie is asked specifically about Beyonce dancing on a stripper pole in front of a screen reading "FEMINISM." To be fair, I don't think Annie dislikes Beyonce or anything. Annie just isn't a sycophant.
PrideSource: As a longtime feminist, how do you feel about the way the term "feminist" has been reframed in contemporary culture?
Lennox: It's a process. It continues to be reframed, and necessarily so, because people's relationship to the word has been a bit ambivalent over the last few decades. According to who you speak to, they don't sometimes quite know what to do with the word. I did one event in particular called (Barclays) Women of the Year and they select certain people for certain kinds of recognition, and I was given an award not so long ago. I was so touched to have this award. I felt like I'm with a certain kind of camaraderie here and we're all together in this room – 400 women from all walks of life – and I said at the podium, "I'm proud to be a feminist; let's everybody stand up." Half of the room stayed seated. It was such a hard moment for me because I realized that some women, many women, still have issues with the word and almost distance themselves from it because they're afraid it's synonymous with hating men.

Which is something you don't believe to be true, right?
Not at all. I think that what happened over the years, and quite rightly so, is that women had to be incredibly radical, stringent and strident about the voice of feminism. They had to do that, but I think that nowadays it's a more subtle thing. But we need men to be onboard with us. That's my view. Some women might disagree with me.

So what do you make of someone like Beyonce? She recently performed on the MTV Video Music Awards and proclaimed herself a "feminist" during her set.
I would call that "feminist lite." L-I-T-E. I'm sorry. It's tokenistic to me. I mean, I think she's a phenomenal artist – I just love her performances – but I'd like to sit down (with her). I think I'd like to sit down with quite a few artists and talk to them. I'd like to listen to them; I'd like to hear what they truly think. I see a lot of it as them taking the word hostage and using it to promote themselves, but I don't think they necessarily represent wholeheartedly the depths of feminism – no, I don't. I think for many it's very convenient and it looks great and it looks radical, but I have some issues with it. I have issues with it. Of course I do. I think it's a cheap shot. I think what they do with it is cheap and … yeah. What can I tell you? Sex always sell. And there's nothing wrong with sex selling, but it depends on your audience. If they're 7-year-old kids, I have issues with it.
I kind of agree with Annie, and not just because Annie is a goddess and everything she does is true and perfect. We can take Beyonce at face value and say it's good that she's identifying as feminist and that Bey is the boss and she's empowered and all of that. We can also say that I think Beyonce's feminism is part of her latest branding and it is a very superficial version of something very complicated. Now, all that being said… this is what gets us into trouble. We're too busy judging, attacking and throwing shade about who is and is not a "real" feminist when we should all be in this together.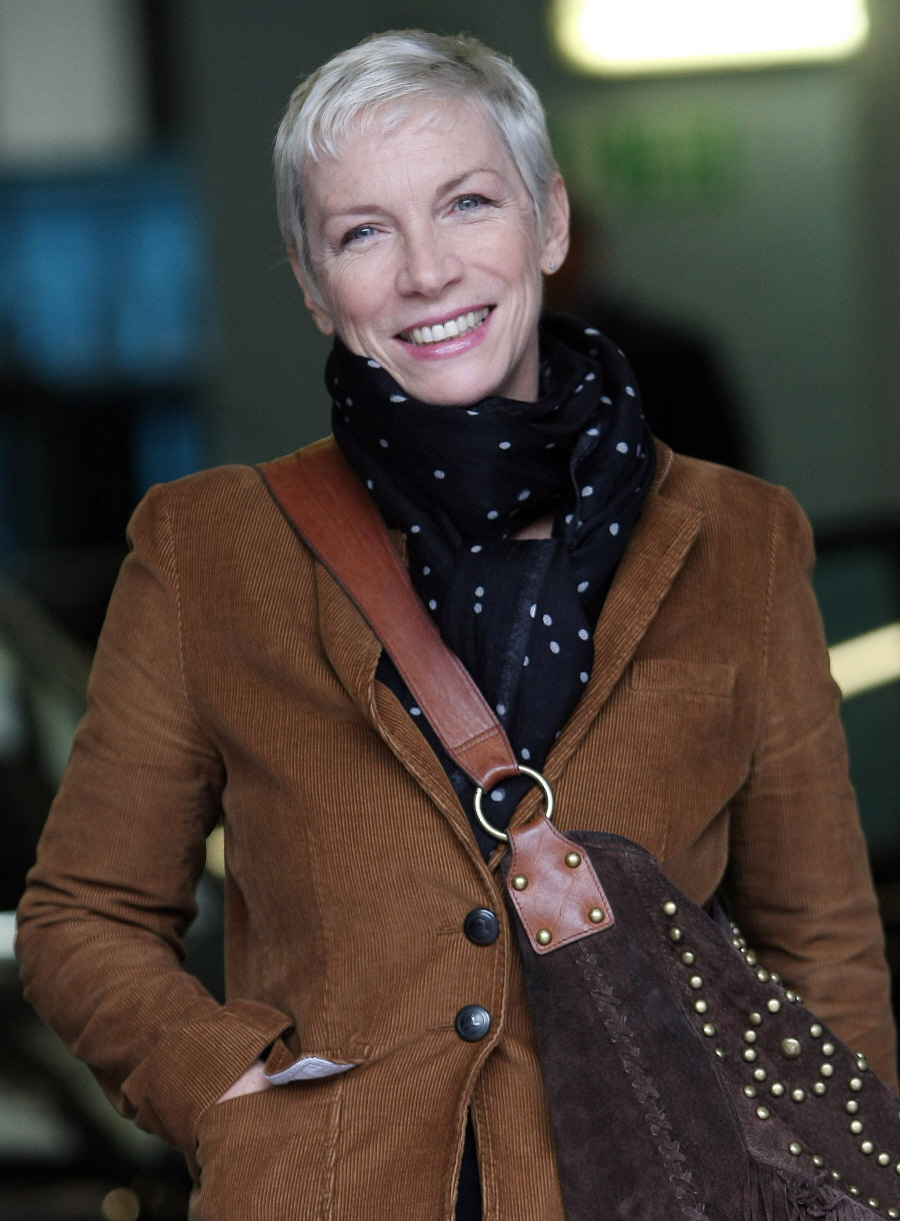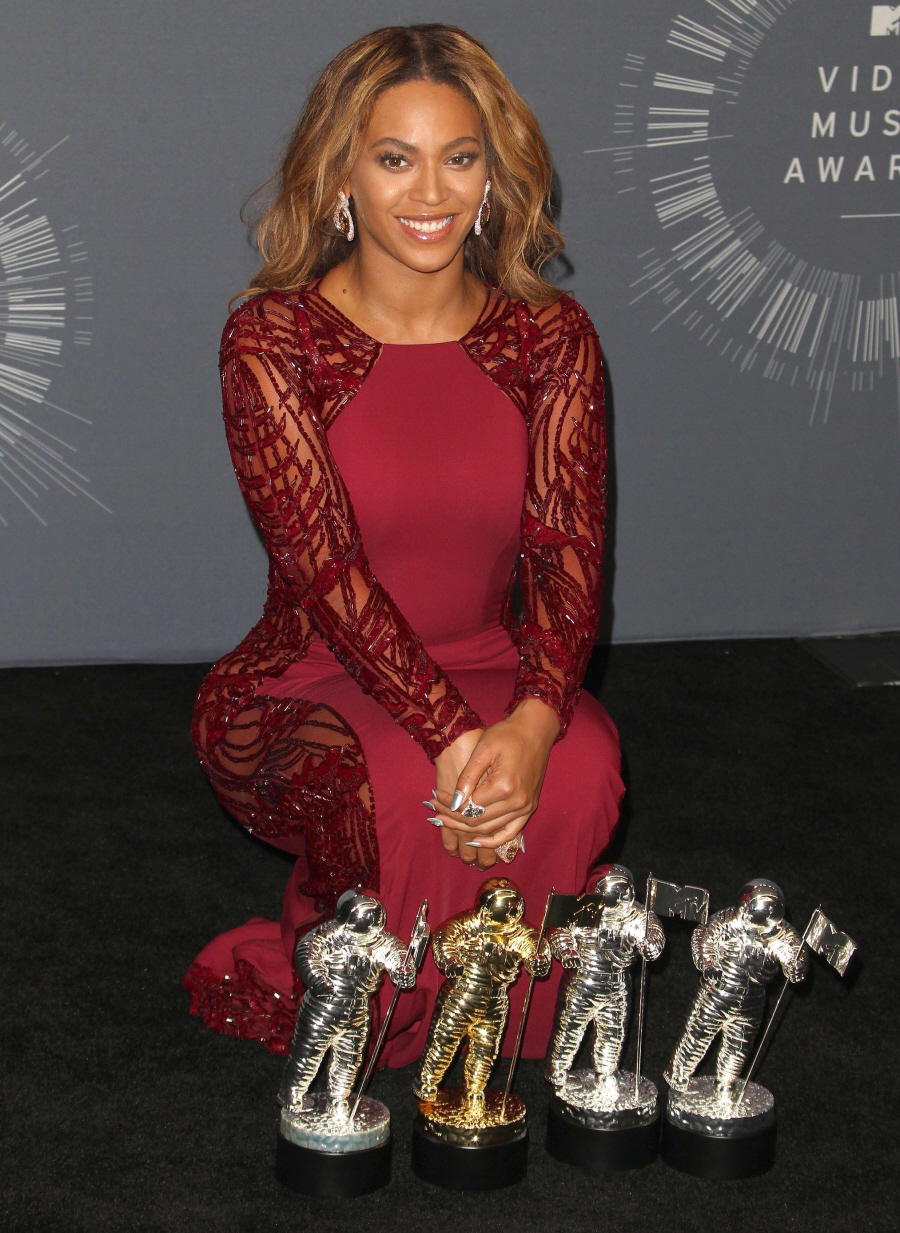 Photos courtesy of WENN.