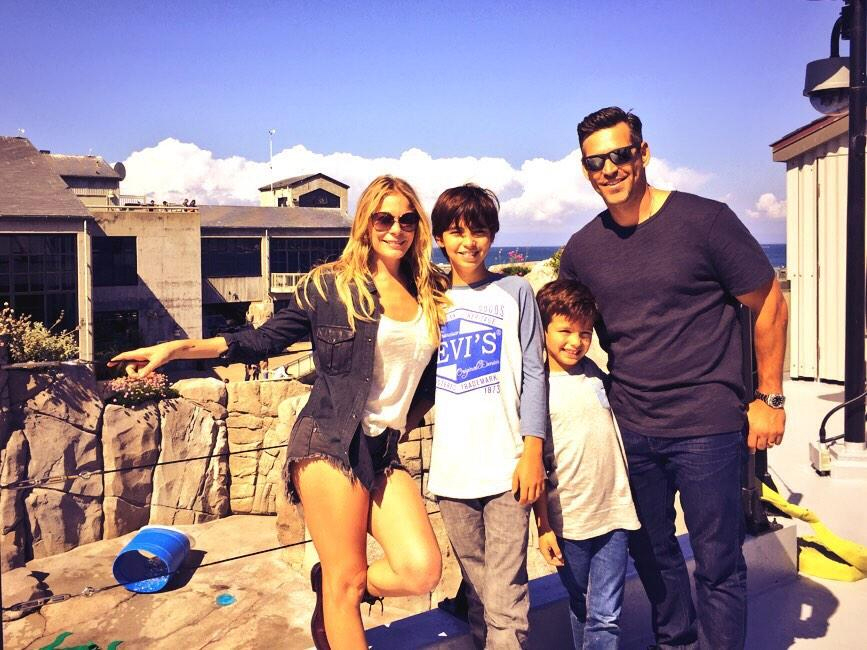 Some people think LeAnn Rimes Photoshopped herself into this photo of Eddie and his sons. Like, people are Twihard-proofing it for inconsistent shadows and weird foot placement. I don't doubt that LeAnn Photoshops her Twitter photos and I don't doubt that she obsesses over her public image. But looking through her Twitter photos, I kind of think this photo might be real?
Meanwhile, LeAnn did an interview with Cleveland Scene Weekly and ordinarily I wouldn't bother with LeAnn's local press pieces, but something about these quotes just struck me as completely delusional. She's complaining about being pap'd without her knowledge (she lies – she calls the paps all the time) and she actually has the audacity to say that the paparazzi are acting "stalker-ish." I sh-t you not!!!
She got pap'd and didn't know the photographer was there: "It's funny because someone said there was a picture of me going to the grocery store yesterday and I'm pretty aware of photographers. That's the creepiest part, when I don't know someone is there. I would prefer they would jump out and show themselves. It seems stalker-ish. That's the stuff that freaks me out a little bit. Where we live, there are so many celebrities so the photographers will sit on every corner. As a woman, honestly, you just want to go to the grocery store with no makeup on and not care. That's all I'm asking for. That would be nice."

Child stardom: "I never had a fear of the stage because I was so young and I feel like I grew up on the stage. I didn't know anything else. I just thought it was normal. That all seemed pretty normal to me. I've had a crazy whirlwind life. Some people ask me if I'm fortysomething by now, but I just tell them not to push it."

Writing the Spitfire album: "I think the biggest challenge for me is not being moved to tears or incredible anger or whatever it might be by some of these songs. Recording the album was like a real therapy session. Now, I can make it through all of them. There are moments when a lyric will mean something more to me at that time or will click back to something else. I think that's what's so great about the record and about how I learned to communicate. Those are real human emotions. I think growing up, I would suppress my humanity. When you're called a little girl with a big voice, that's difficult. I think that's what came across on this album was the humanity."
[From The Cleveland Scene Weekly]
LeAnn calling someone "stalk-ish" is like the pot calling the kettle a Single White Female. It's like Charlie Sheen complaining about someone acting crackie. It's like Lindsay Lohan telling someone they've had too much to drink. It's like Ariana Grande complaining about someone else's diva 'tude. I go back and forth on LeAnn… does she suffer from a lack of self-awareness, or is her narcissism so all-encompassing that everything is warped in her mind?
Oh, and LeAnn will be releasing a "Christmas EP" this year. I'm not sure if we've really talked about it, although LeAnn has been trying to draw interest to the "EP" for months now. I imagine the EP will sell as well as Spitfire. Which is to say, it will bomb.
Here are some photos of LeAnn going to a Pilates studio. God, did she call the paps so that she could be photographed acting like a total SINGLE WHITE FEMALE at Brandi Glanville's long-standing Pilates studio? LeAnn's t-shirt reads: "DEAR HATERS! I have so much more for you to be mad at. Just be patient!" Crap, that seems like a warning.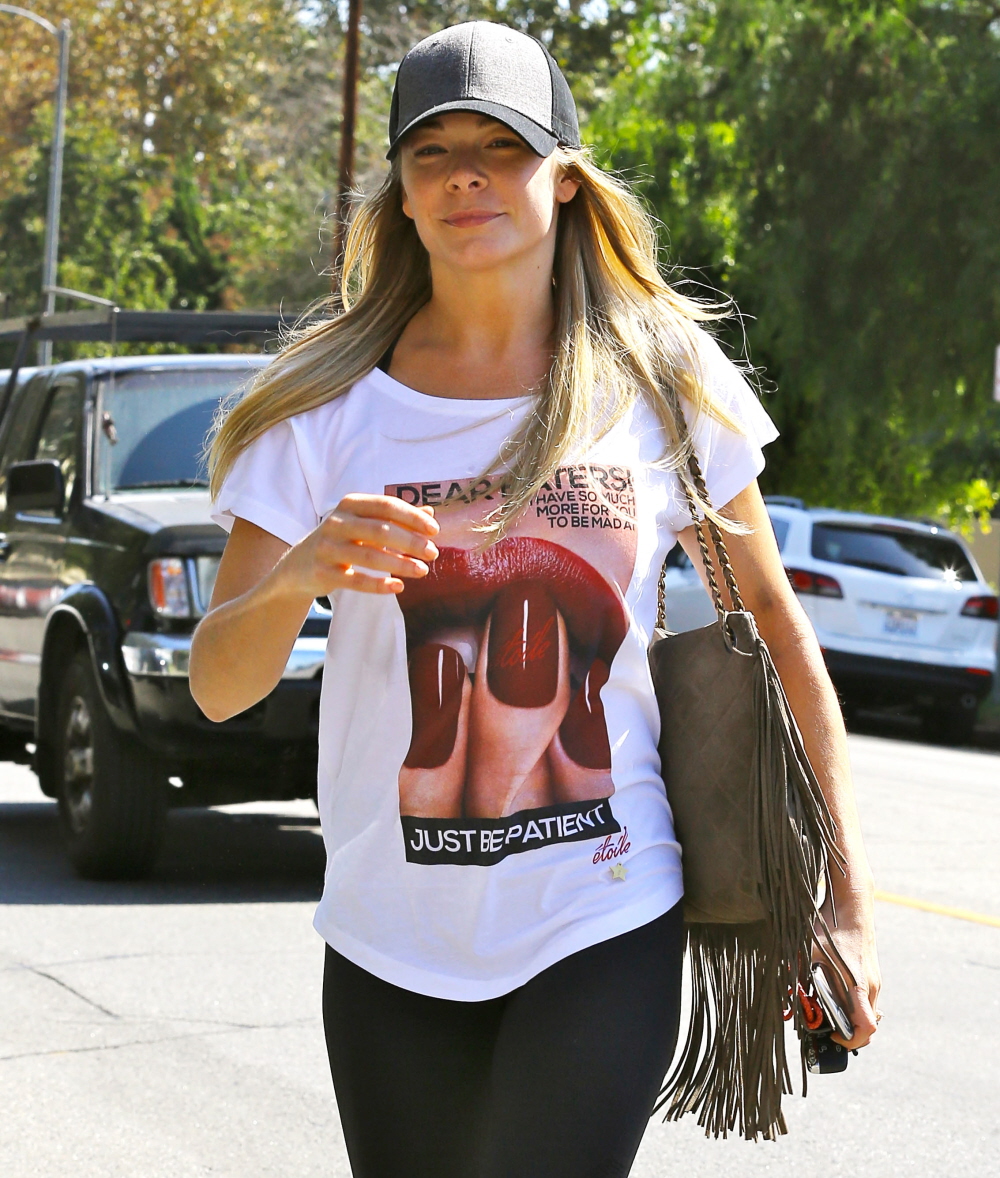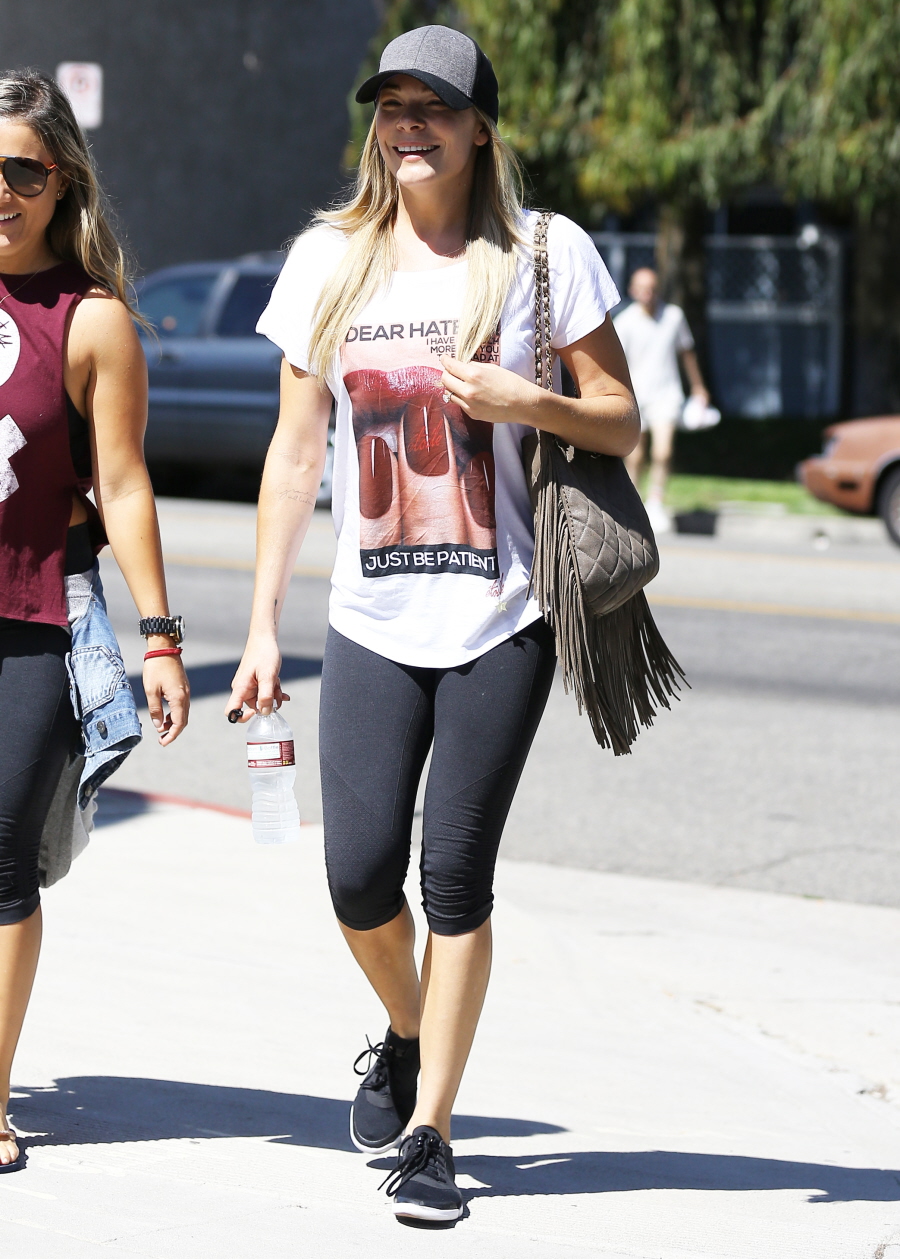 Photos courtesy of LeAnn's Twitter, Fame/Flynet.