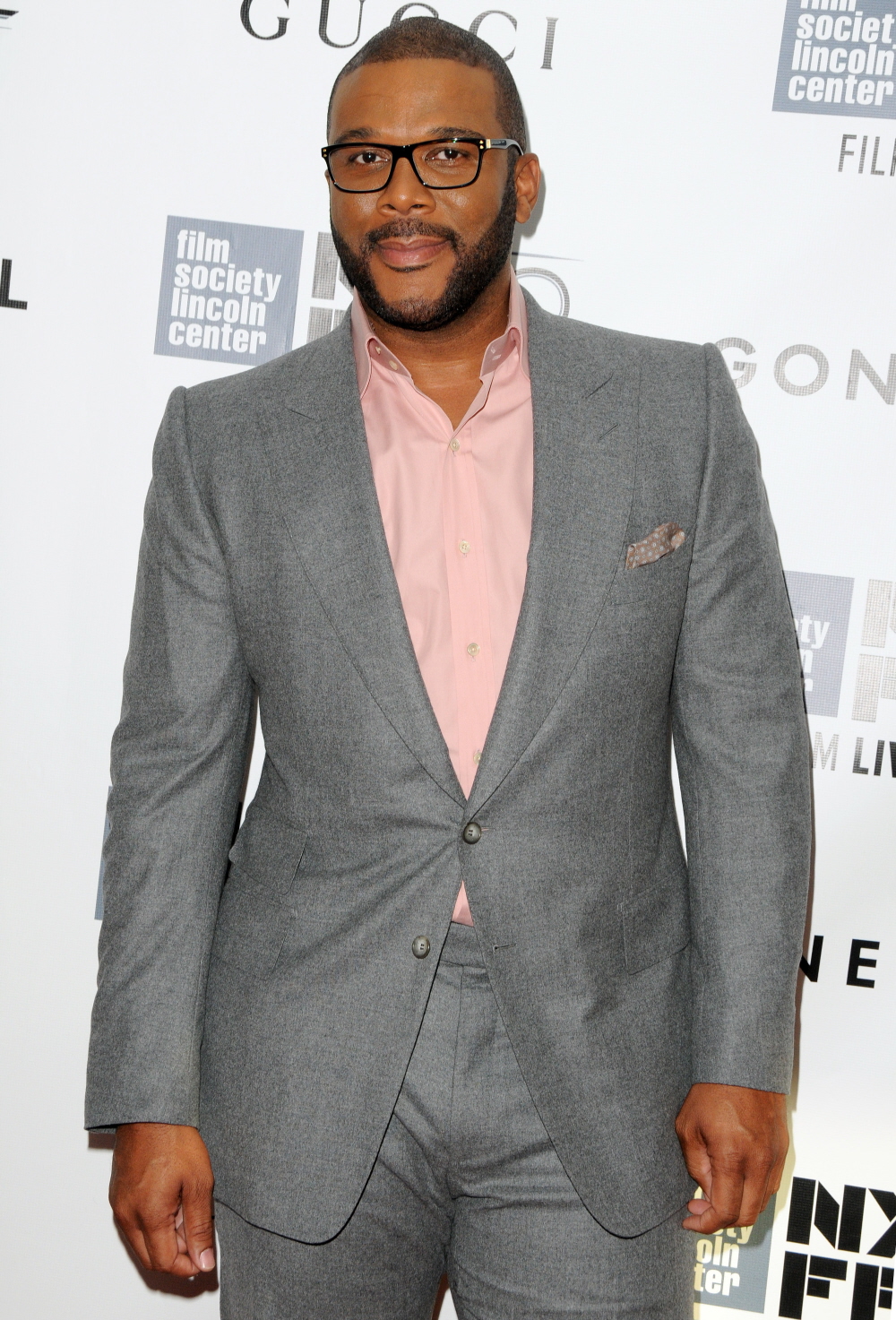 As I'm sure you've heard, Tyler Perry has a pregnant girlfriend. I KNOW. My mind was blown too. I could have sworn that Tyler had "come out" undercover several years ago, but I guess my memory is playing tricks on me. Tyler apparently announced his girlfriend's pregnancy during his 45th birthday party in Atlanta. His girlfriend "of five years" (!!!) is Gelila Bekele and she's apparently seven months along. That's really, really undercover. As Tyler makes the rounds to promote his role in Gone Girl, he's been talking about his impending fatherhood too – he told Today that we need to "pray" for him because he doesn't know what's going to happen in the delivery room.
As for his Gone Girl role, Tyler plays Tanner Bolt, the lawyer representing Ben Affleck's Nick Dunne. From what I gather, most of Tyler's scenes are with the Batfleck and they reportedly got along pretty well. GQ had this nice interview with Tyler:
GQ: So David Fincher just calls you and says…?
TP: I got a phone call from him saying, "You know, I got this role, and I think you'd be great for it." The first thing I said back to him was: "Are you sure?"

Fincher's known for doing a bajillion takes. Was that your experience?
Yeah, as opposed to me—I do two takes and move on. That was really different for me. But I tell you, his eyes and brain should be donated to science. The man sees more than the average person in his vision. He's looking for something, and until he sees it, he doesn't move on. I respect that.

How else is his style different from yours?
Are you kidding me? David Fincher is a film director. Okay? I'm just a storyteller who picked up the camera and said, "Point it in that direction."

In the book, Tanner is dubbed the Dickhead Defender. How dickheaded are you in the movie?
I think he was toned down quite a bit. I think it was his expertise and his slickness that was on display, rather than the dickhead stuff.

Did you base him on attorneys you know?
With lawyers, the really, really good ones are always at ease. They're confident. I tried to play him like that. I didn't need to go far for research—I have quite a few myself.

How many?
You can fill up a nice little classroom.

Can you list all your current projects in twenty seconds?
[laughs] No. It would take me twenty seconds to think of all of them.

Jesus, how many hours of sleep do you get?
You know what I've found out? I haven't said this to anybody—I've had sleep apnea. Now I sleep with a CPAP machine—but I'm getting the best sleep of my life! Somehow I've managed to do all that I've done in the last fifteen years on two or three hours of sleep. Now my whole world is different.

So did you ever suggest changing the title of Gone Girl to Tyler Perry's Gone Girl?
[laughs] No, absolutely not. I'm pretty sure that between David Fincher and the history of the book itself, that movie's gonna be fine. It doesn't need any help from Tyler Perry.
I've actually heard that Tyler Perry's performance is pretty strong in Gone Girl, and that might be why he's happy to do press for the film. It's interesting to think of him as an actor-for-hire and it's strangely brilliant that David Fincher cast him in this role. I like that Tyler gives Fincher his due as well – "David Fincher is a film director. Okay? I'm just a storyteller who picked up the camera…"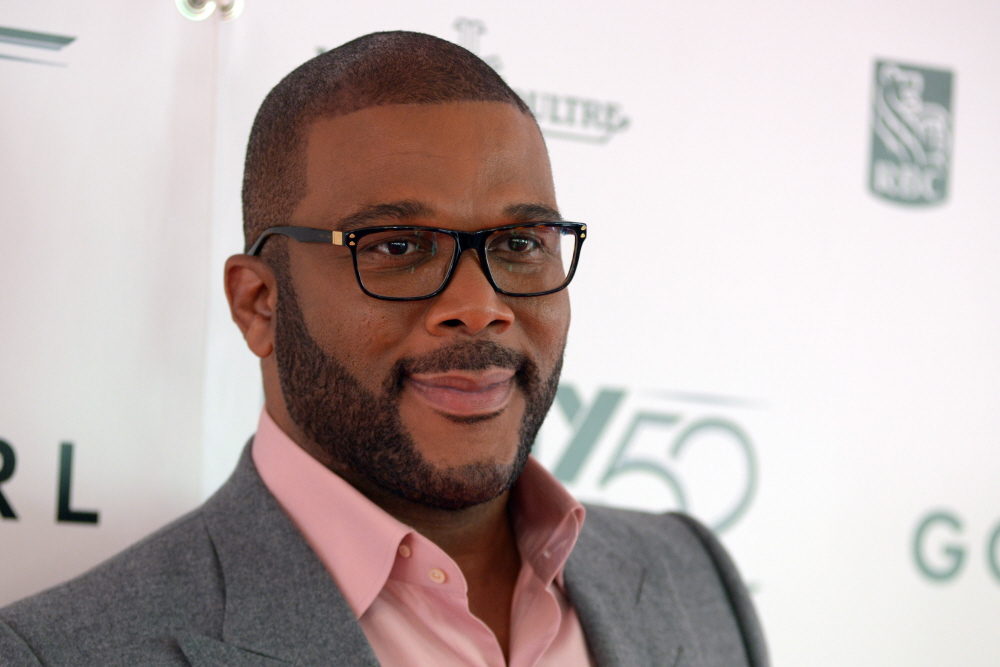 Photos courtesy of WENN.